As the crowds were so bad we decided to take an early lunch (around 11:30 am) at Salober, and then ski out. This turned out to be a good plan as most people took lunch at the usual time.
When we entered the S1 bar the place was almost empty, but by the time we left (around 12:15) it was packed….
Trying to find your skis in that lot is not easy…
The good news was this meant the lift lines were significantly diminished and we were able to get back to Lech…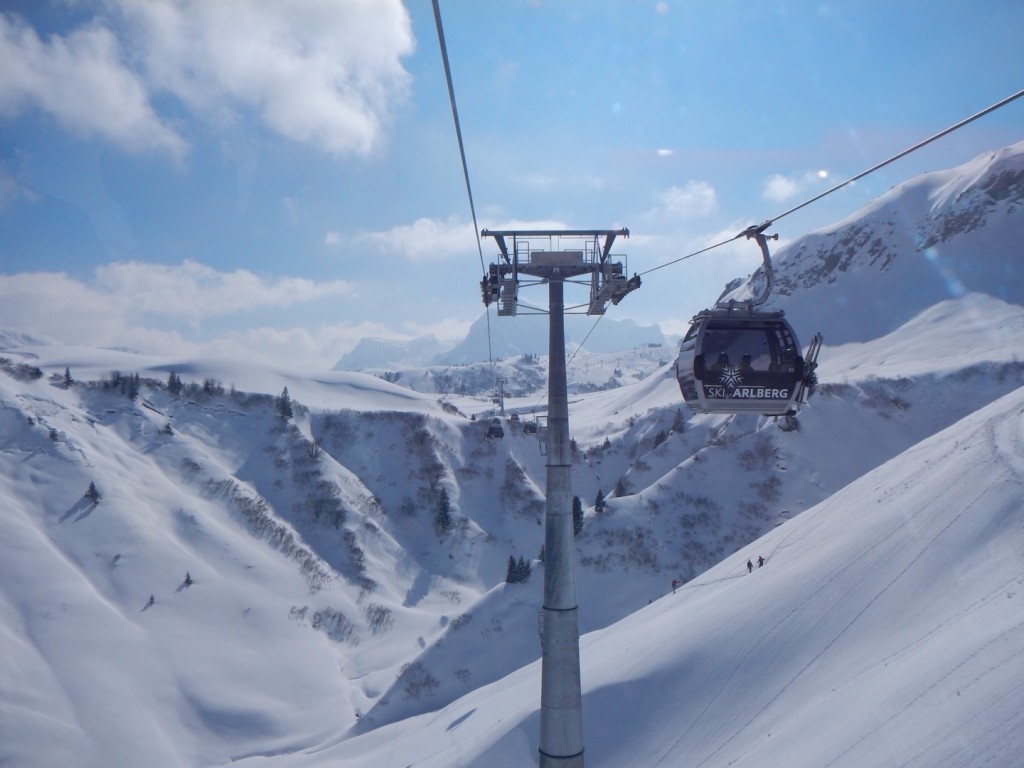 If you have enjoyed this article then please feel free to share it using the buttons below.