Always sad to be doing the last day on the slopes, but after the beers at Mooserwirt the night before, and 5 days of hard skiing in some really challenging conditions, I was beginning to feel the need for a day off, and I was secretly looking forward to the train ride back to Zurich and the chance to sit down for some time, but I knew that once I was on the train I would want to be back on the slopes. Always the way….
The last day was another sunny one, and again the slopes and lift were very crowded early on. But it was a good day….
We decided to ski around the Stuben area, and also stop there for lunch….
In the afternoon we decided to head up to the highest point in St Anton, which is up the Valluga cable car (long queue). We did not go to the very top as there was no skiing from there.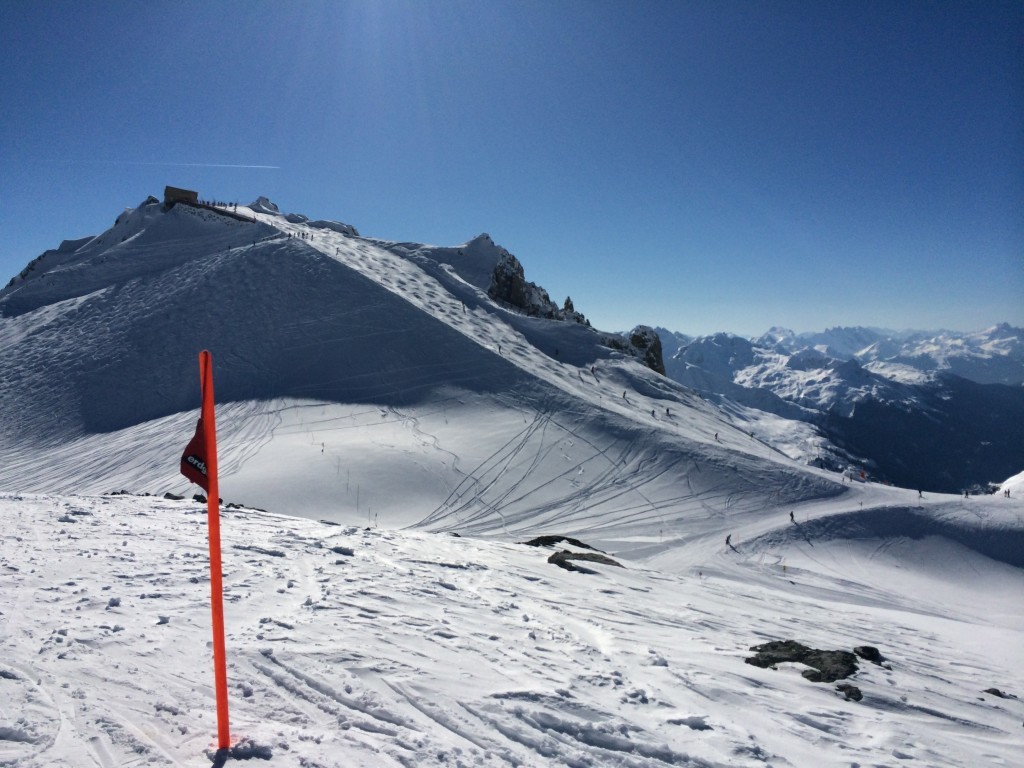 Fun run off the top, and it was great to get to the highest ski point in St Anton, and on such a sunny day…
If you have enjoyed this article then please feel free to share it using the buttons below.