This is a very big hotel.
Seems a nice set up. Ski and boot room downstairs with heated boot rack. At least two free wifi hotspots on the ground floor (you need a username and password).
Room is warm and comfortable with a TV, but no internet connection. Good shower. Bed slightly soft.
The hotel is located about 5 minutes from the nearest slope and about 5 minutes from the nearest ski hire shop.

The above is one of the dinning rooms.
Breakfast is served from 8 am to 10 am, and evening dinner from 6 to 8 pm. When we arrived last night, around 8:30 pm, the dining room was closed, but they did put on some 'late food'.
One bonus is tea making facilities in the room. Milk and tea bags (and coffee) available from reception for €10.

Main reception area of the hotel.
One good think they have is a really useful hand drawn map of key points in the town.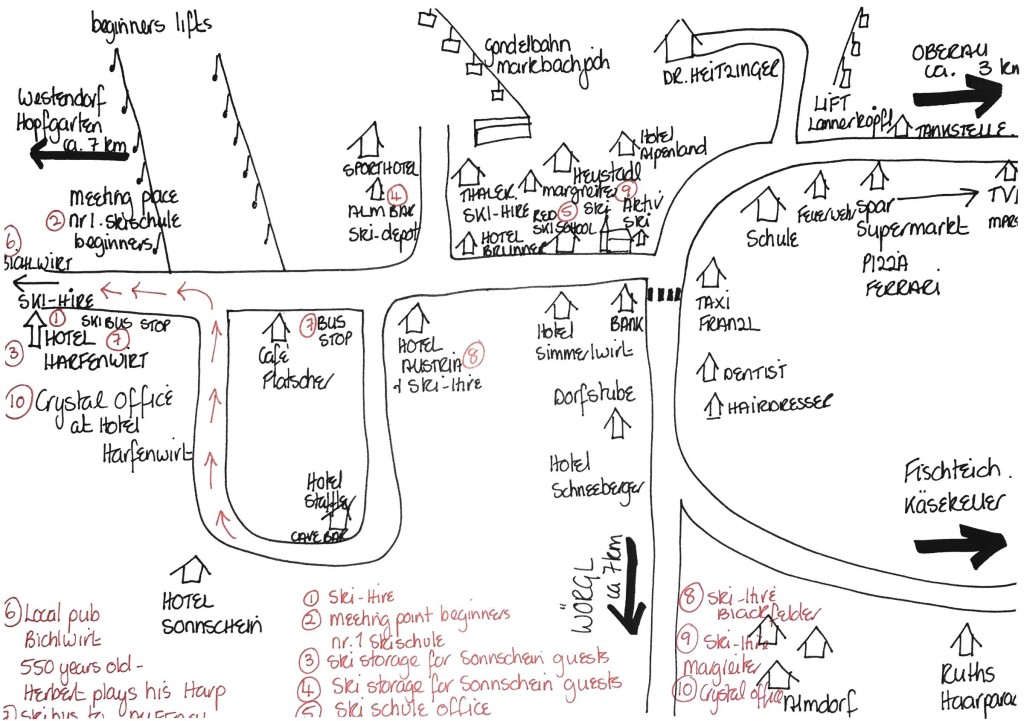 If you have enjoyed this article then please feel free to share it using the buttons below.