Flight in to Innsbruck landed an hour late (flight time is 1 hour 29 mins). We were given a warning on 'severe turbulence' for the approach – basically we passed through snow clouds at 5000-10000 feet… we could see the snow flying past the window. On the ground it was raining. I hope it is snowing at the resort.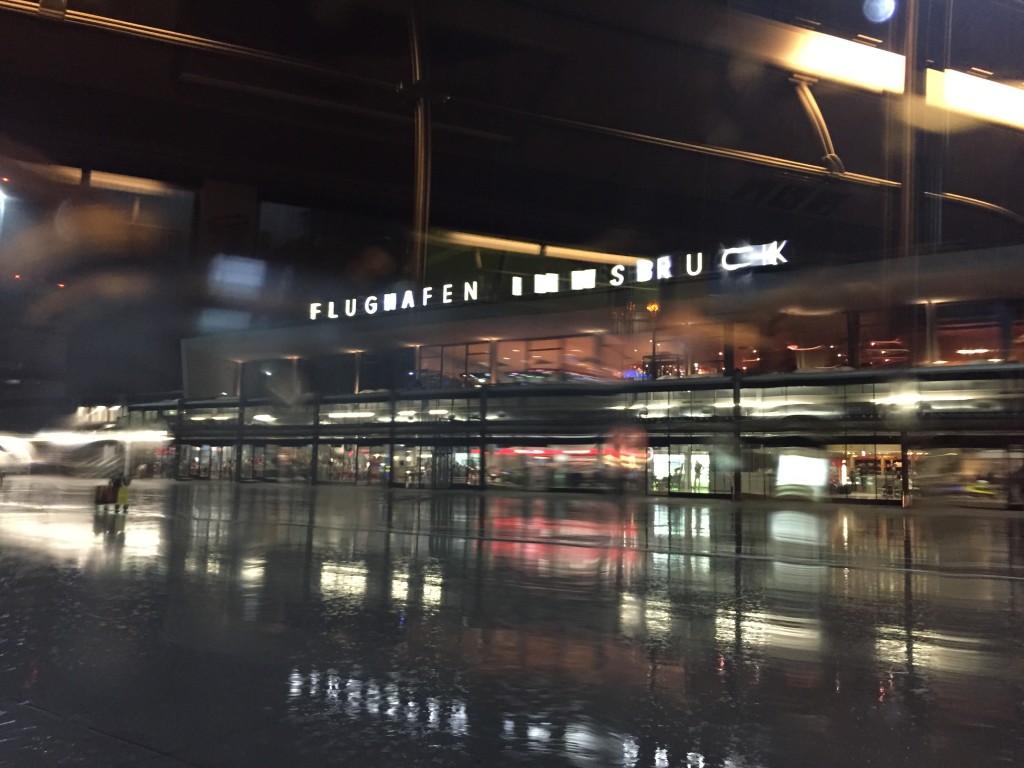 Innsbruck airport is small and odd. They insist on a coach transfer from the plane to the terminal – a distance of some 50 meters.
The airport only has three luggage belts, so the arrivals hall gets quite crowded.
It turns out I am off to the Hotel Sonnschein in Niederau…
Lots of fresh looking snow on the grouI'm nd in Innsbruck, despite the heavy rain.
Crystal Reps at the airport were well organised and got us quickly directed to the coaches for the 1 hour 20 minute transfer.
If you have enjoyed this article then please feel free to share it using the buttons below.