You very rarely see a Spar shop in the UK but pretty much everywhere I ski in Europe I find a Spar.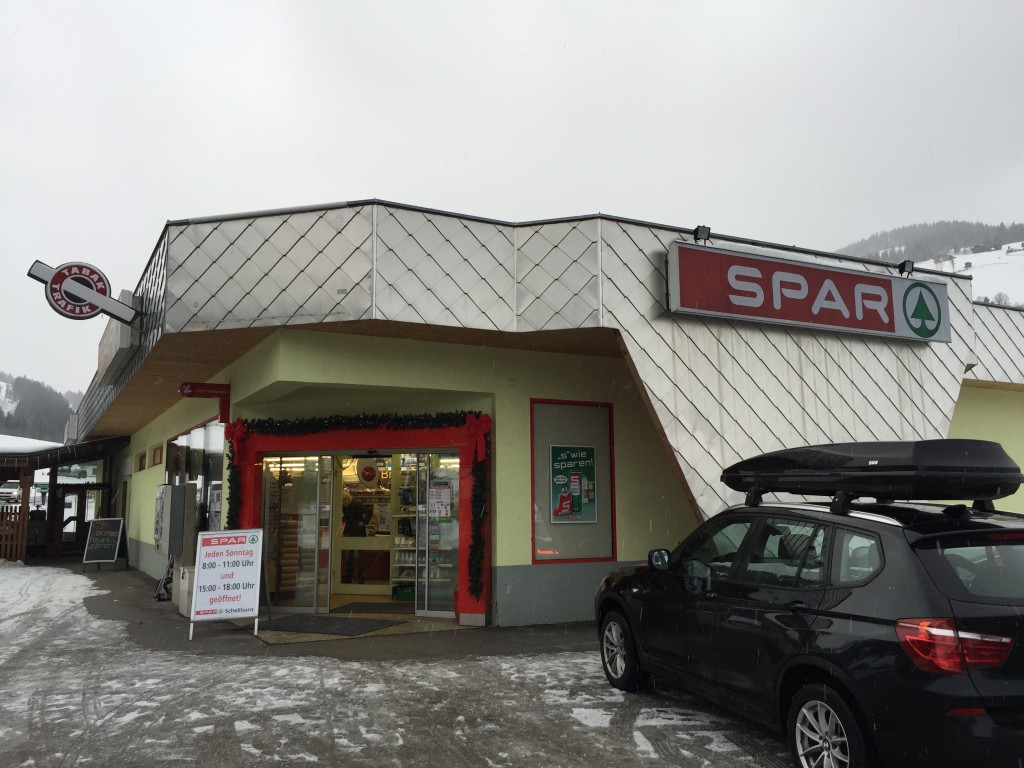 The one in Niederau is about a 15-minute walk from the Hotel Sonnschein.
The Spar is pretty good with a wide range of food, vegetables, meat, bread and wine/beer on sale. Unfortunately, it has a really grumpy bloke on the cash register who just grunts, doesn't say please or thank you and flings your change at you. Clearly, he likes visitors to the town.
If you have enjoyed this article then please feel free to share it using the buttons below.