Last night we had quite a bit of snow and from what I could see from down in the town the groomers were out busy bashing the piste, so I was looking forward to a good day on the mountain. Unfortunately the snow conditions are not great and it looks like the new snow froze and has now been ground up in to "ice marbels". As a result some of the runs are very hard with skis clattering across the loose surface of "ice marbels" and "ice gravel" – it is very difficult to get an edge in…
This is not a great photo but it does show how lumpy the snow is.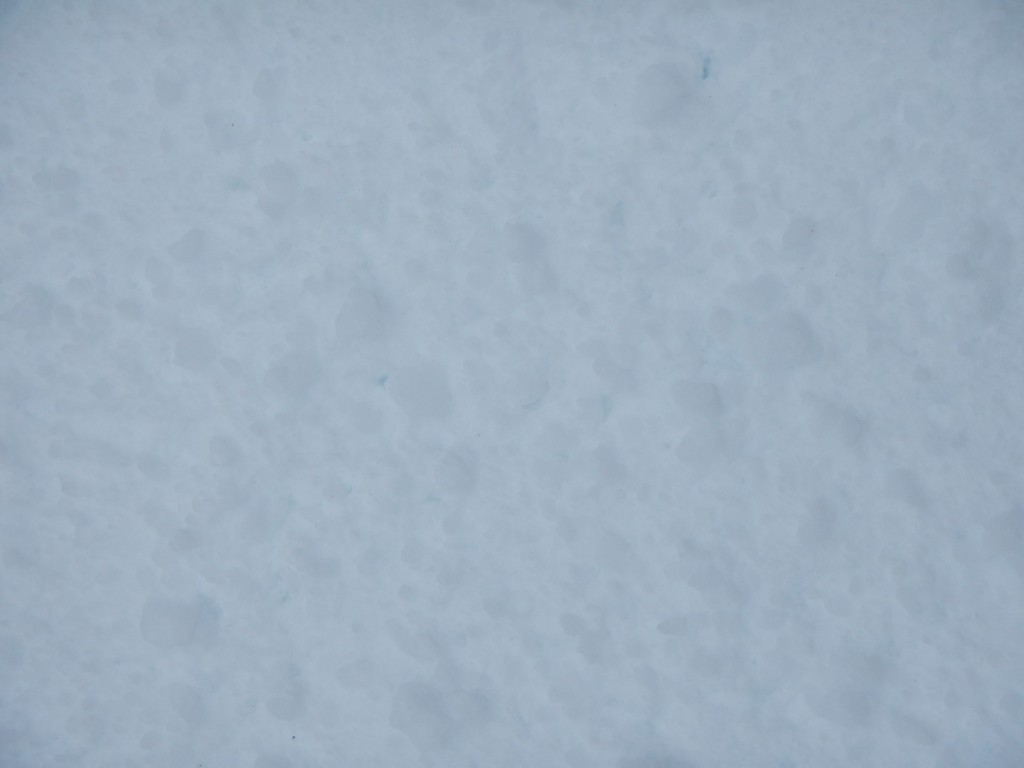 Parts of the mountain, particularly on the black runs off the Lanerkopflbahn lift, are almost unskiable in places as it is solid ice with no snow cover. Almost impossible to get an edge in.
Over large sections of the mountain it is clear that they groomed the snow just after, or during, the rain on Saturday night as the tracks from the piste-bashers are frozen in to the ice. This makes for some very 'rattley' skiing. It is dangerous out there. Hopefully they will sort it out tonight.
If you have enjoyed this article then please feel free to share it using the buttons below.