I'm pretty sure I've finished skiing Niederau, although I may do one final day at the end of the week, as I am now planning to get the bus tomorrow to the ski area down the valley.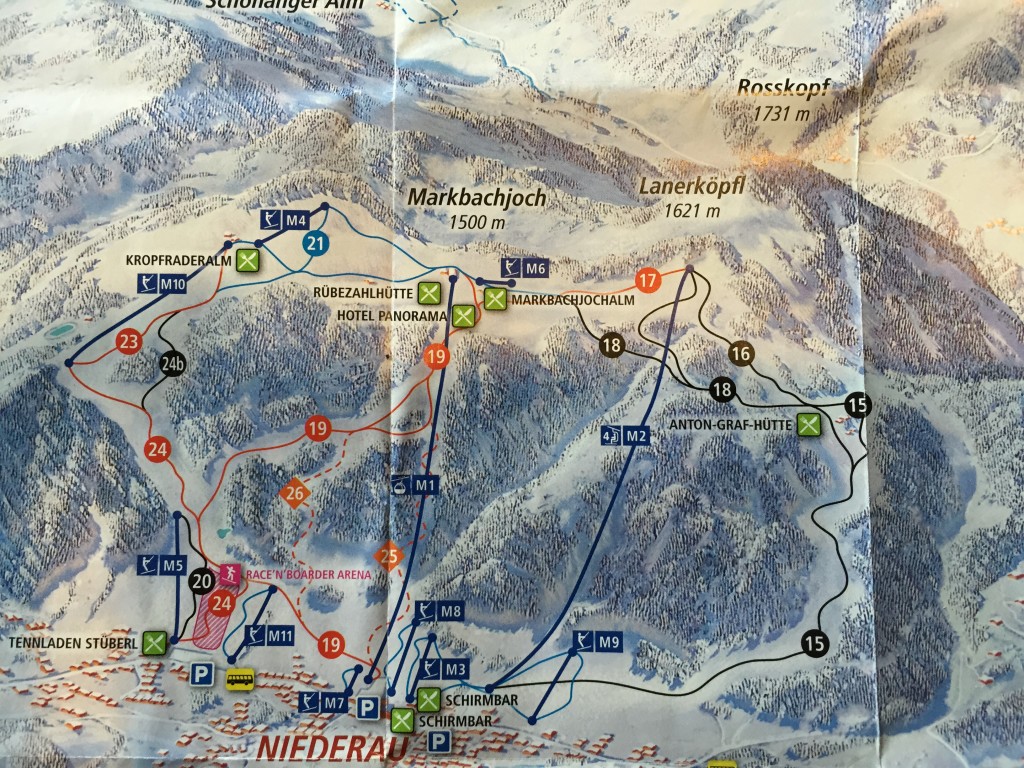 The mountain is not huge and is easily skiable in a morning.
There are two lifts, a gondola up the centre of the mountain, and a high speed quad to the right. All the other lifts are drags.
The most varied terrain is off the gondola with a mixture of blues and reds. However it should be noted that there is no route off the gondola to the bottom of the mountain that is blue all the way down.
Also, from the gondola the main routes on the left of the mountain require a short up hill push to get to them. Only the runs below the gondola are directly accessible without the need to go uphill.
From the gondola it is possible to cross over to the quad lift area (the right hand side of the mountain), but this requires a rope drag and considerable 'uphill skiing'.
The 'quad area' is all black runs, apart from the crossover area back to the gondola.
For a beginner this is a tough mountain as the only blue (easy) runs are down low and accessible from drag lifts. Once up the mountain there is nothing easy.
Overall this is a great day, or local, mountain and although it has some challenging runs it could become "boring" for a week long skiing holiday, however, there is an extensive ski area just 20 minutes down the road by bus.
If you have enjoyed this article then please feel free to share it using the buttons below.