Mystery solved.
Yesterday I got on a lift and there were a lot of large plastic covers on the seat. I wondered what they were for. Trey looked like hats for giants.
Today I discovered they are snowboard "condoms".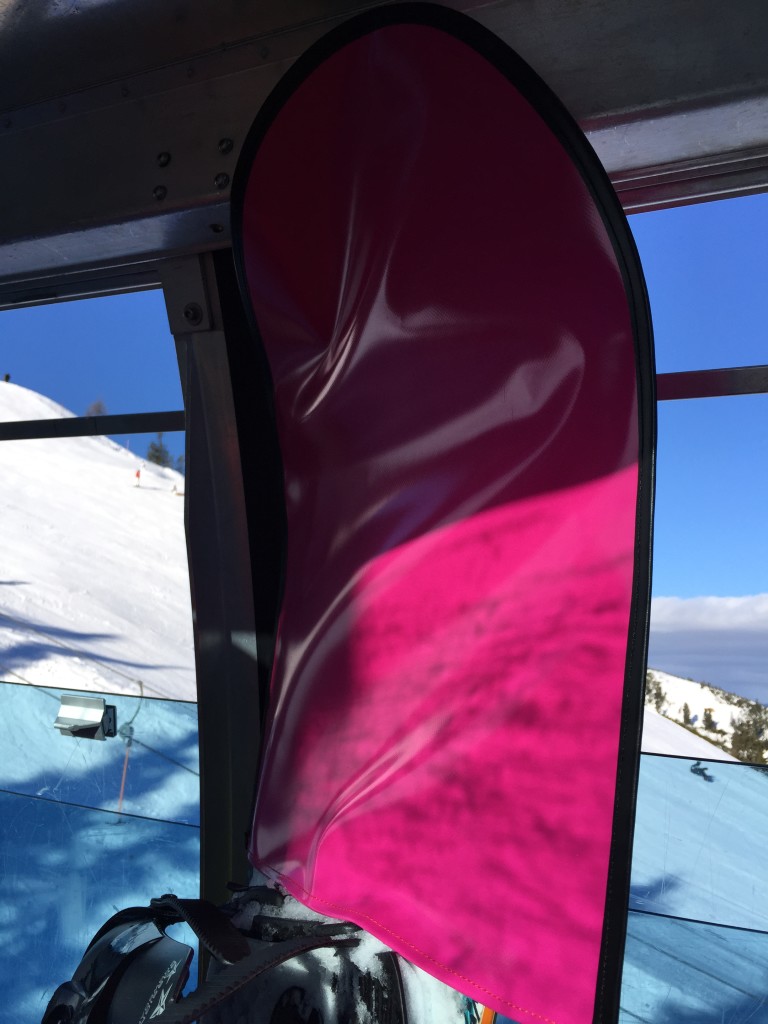 It appears snowboarders have to put them on top of their snowboards so as to prevent the boards from scratching the inside of the windows on gondola lifts.
So now I know…
If you have enjoyed this article then please feel free to share it using the buttons below.