In Niederau there is a rather nice little village church.
The graveyard had a style of grave marker I had not seen before.
Around the back of the church is the town war memorial commemorating the dead of the first and second world wars.
The interior is worth a look.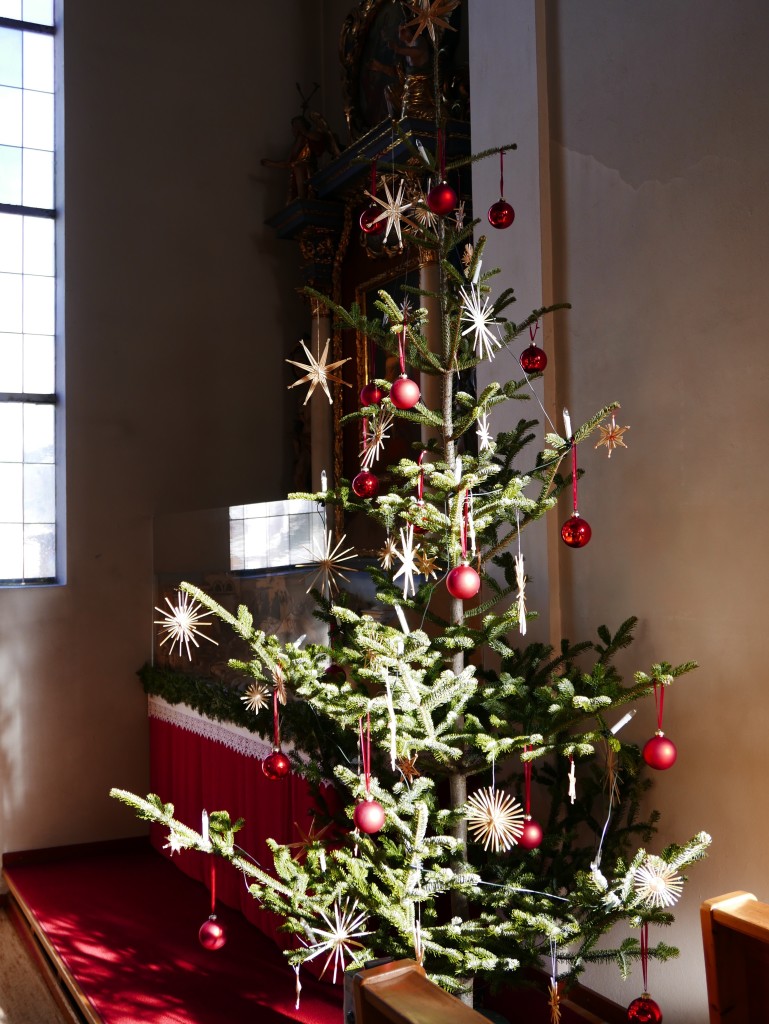 I really liked the simple and effective tree decorations made out of straw.
If you have enjoyed this article then please feel free to share it using the buttons below.