I never got my head around the local ski passes. From what I understand there is a pass that covers Niederau and the Auffach area, the Ski Juwel pass, and the Kitzbuheler All Star pass that covers the same as the Juwel pass plus the Soll ski area.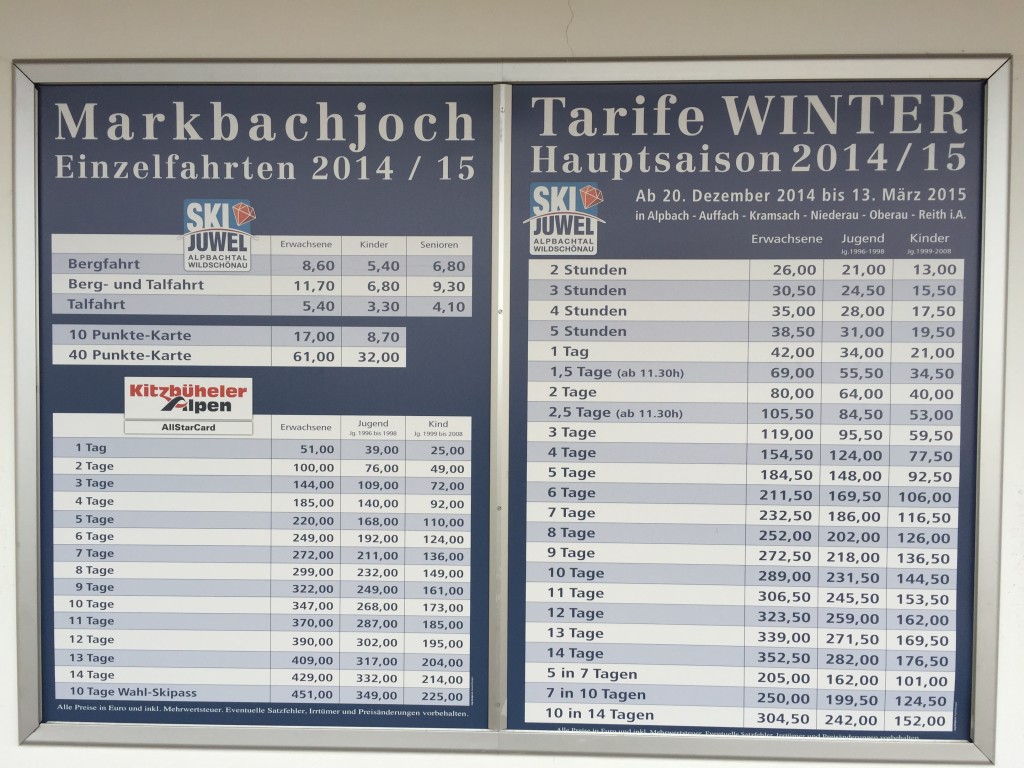 The six-day Juwel pass is €211.50 and the All-Star €250. As a day pass for Soll area is €47 then if you are thinking of going from Niederau to Soll, then you are better off getting the All Star pass, particularly if you are going to do more than one day over at Soll. This was not explained to us by the Crystal Ski Reps.
If you have enjoyed this article then please feel free to share it using the buttons below.