Never been to Las Vegas…. It is weird…. In fact it is very tough to put it in to words. I think one thing that sums it up is the wall-paper in the bathroom of my hotel room.
You look at it, and at first you see just a pattern. Wall-paper. But then you look a little closer and you see some thing a little more, different… Or may be that is just me? Anyway, that is Las Vegas. You look at it and you see odd things. It is not normal. It's very different.
Even as you arrive at Las Vegas airport you get a feel for what the place is going to be like as there are 'slots' (slot machines, one-armed bandits) as you get off the plane.
The town is one of extremes. On the surface it is all shiny and glamorous, but underneath it is a different story.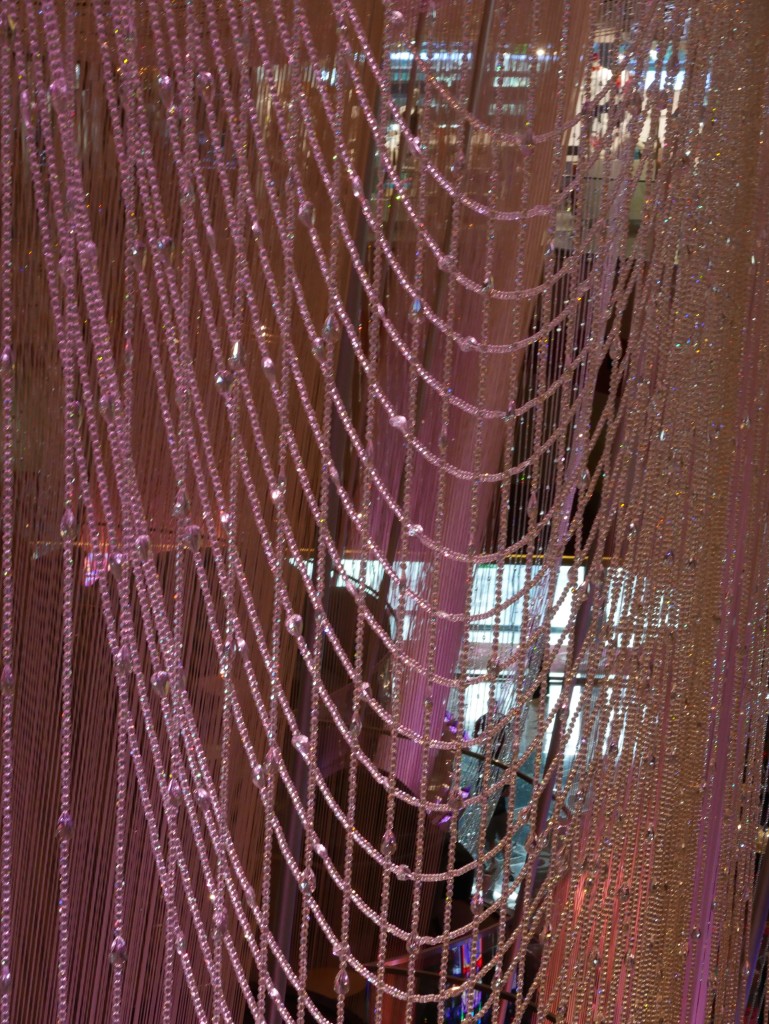 There are slots everywhere, and some of the 'branding' is a bit odd…
Note the lights, and the people, and the guy on the street wearing the 'girls direct to you 20 minutes' T-shirt.
The shows outside some of the hotels and casinos are amazing.
And the image below was taken at night, inside a casino. Yes, there is a mini Venice by day, complete with canals and gondolas, in one of the casinos. The painted sky is stunning. It is all a little weird.. Kind of sums up Vegas.
Overall my view is that Vegas is a weird town. Not my kind of place, but worth a visit for a look.
If you have enjoyed this article then please feel free to share it using the buttons below.