This evening we went in to the centre of Park City for dinner and came across the No Name Saloon.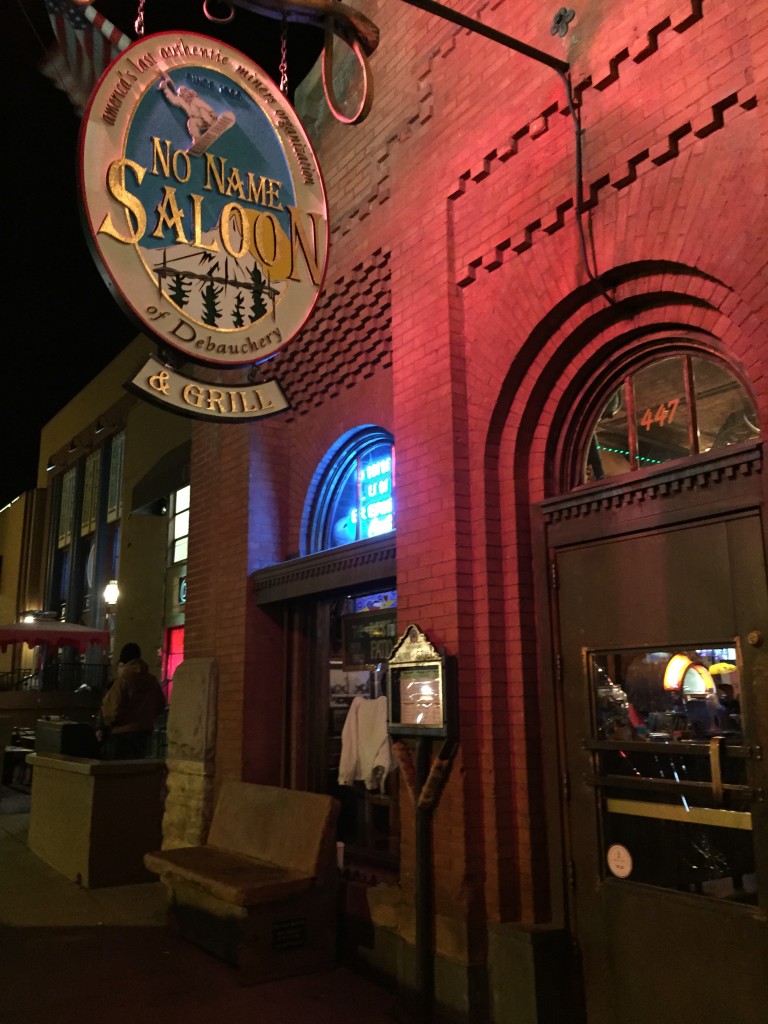 The No Name Salloon is on the Main Street near the intersection of Main and 3rd. The Salloon is an interesting place, quite large (goes back a long way) with a reasonable good menu and selection of beers.
The walls of the bar are covered with memorabilia ranging from old trophies through to enamel signs and stuffed animal heads. The belt driven ceiling fans also add to the look and feel of the place. There are also the usual TVs on the wall showing sports.
When we were there the place was very busy and it was difficult to get a table. But we managed. I had the soup of the day served in a hollowed out roll with chips (crisps) and salsa on the side. To drink I had Cut Throat Ale, which was pretty good.
One point to note is you will be asked for ID on the door.
If you have enjoyed this article then please feel free to share it using the buttons below.