Wow… What a difference nearly 20 years makes. Canyons (or Wolf Mountain as I think it was called when I last skied it) has been transformed from a small little ski area frequented mainly by snow boarders to a huge ski area. I can only assume this change is in someway due the Olympics being at Park City in 2002.
We had a great day skiing the Canyons. The snow, considering how little they have had in Utah this year, was in very good condition. Again we were lucky with the weather – sunshine for most of the day.

The resort offers something for everyone – bowl skiing, tree skiing, bumps, steeps and cruiser runs. In fact it is worth the time to take some of the cruiser trails through the woods, particularly over at what's called The Colony, to see the fancy houses and condos.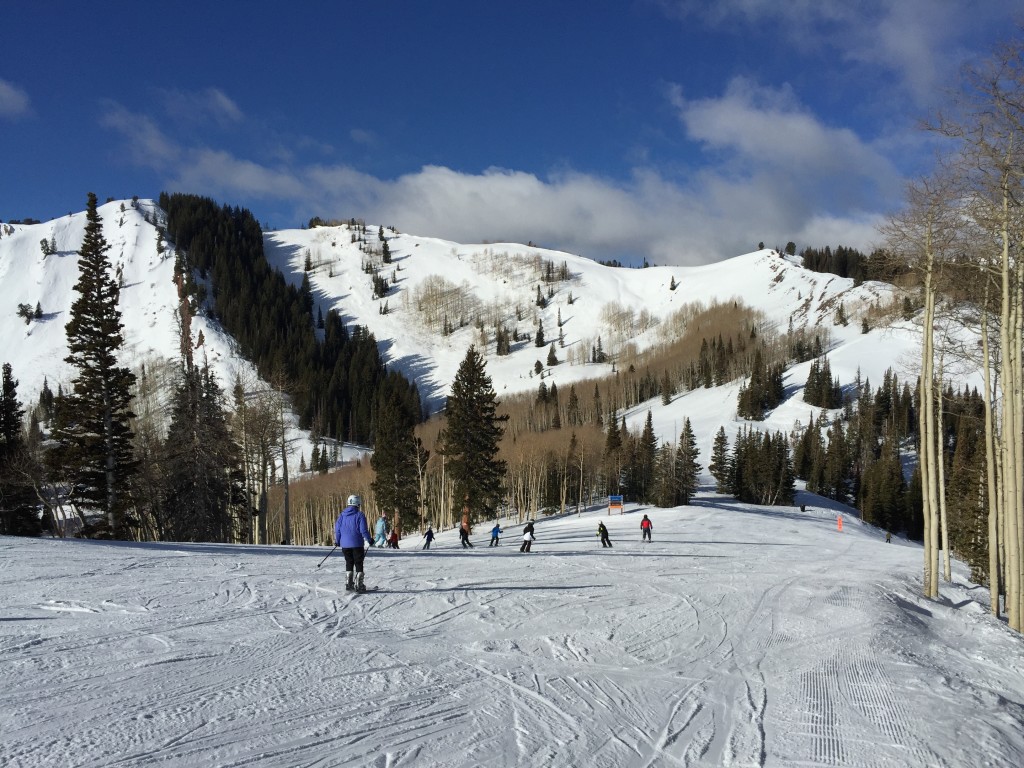 The place was busy but as there was good management of the lift lines this didn't seem too bad. The trick to the place is to get high early and go to the extreme left or right from the main base lodge area as that will get you away from the crowds. That worked well for us and for a number of lifts we had no queues and some trails almost to ourselves.

One handy tip is to use the lower carpark and ride the Cabriolet Lift up the main base lodge as this avoids a rather hefty parking fee at the lodge.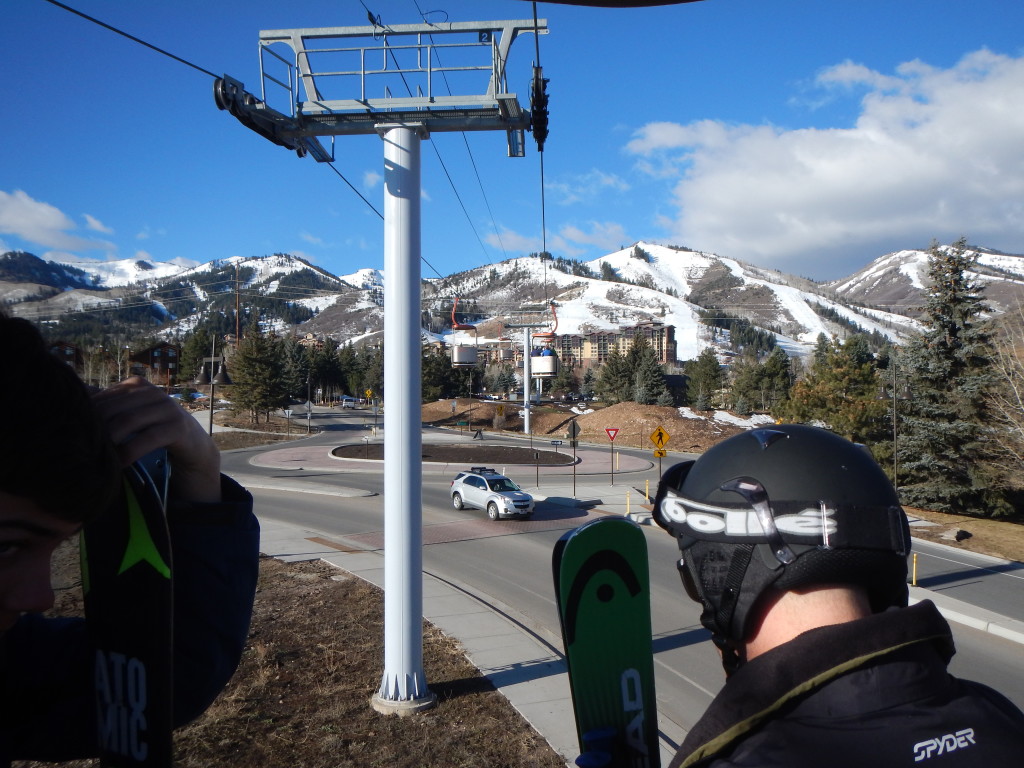 If you have enjoyed this article then please feel free to share it using the buttons below.