Stopped for a mid-afternoon snack at Stone Haus Pizzeria and Creamery, which is located down in the Solitude Village.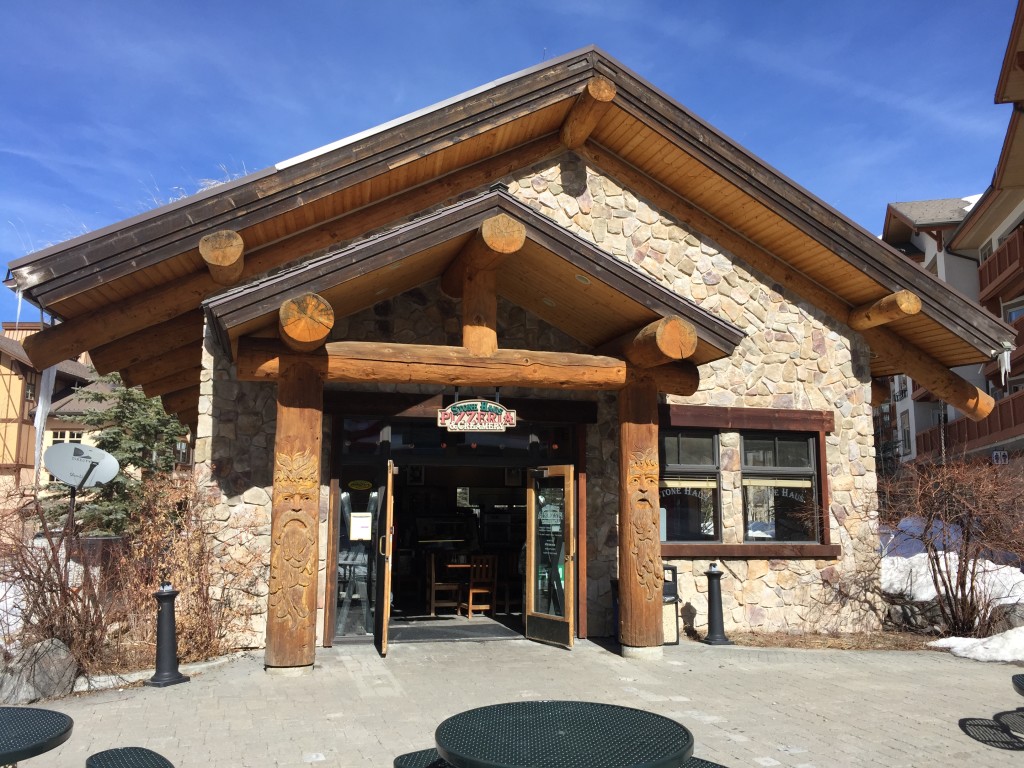 Nice place for a snack, with a good view of the mountain.
We had the $6 pizza slice and beer special. The pizza was good, the beer was not.
Free WiFi
If you have enjoyed this article then please feel free to share it using the buttons below.