Well, this was a let down. It was 'billed' as a 30 minute hike of 0.5 miles to see some 'Archeology' that showed evidence of early human activity in Zion National Park. The trail head was hard to find as it was quite well hidden around the back of the visitor centre, near a large carpark which at the time as being used for the park buses.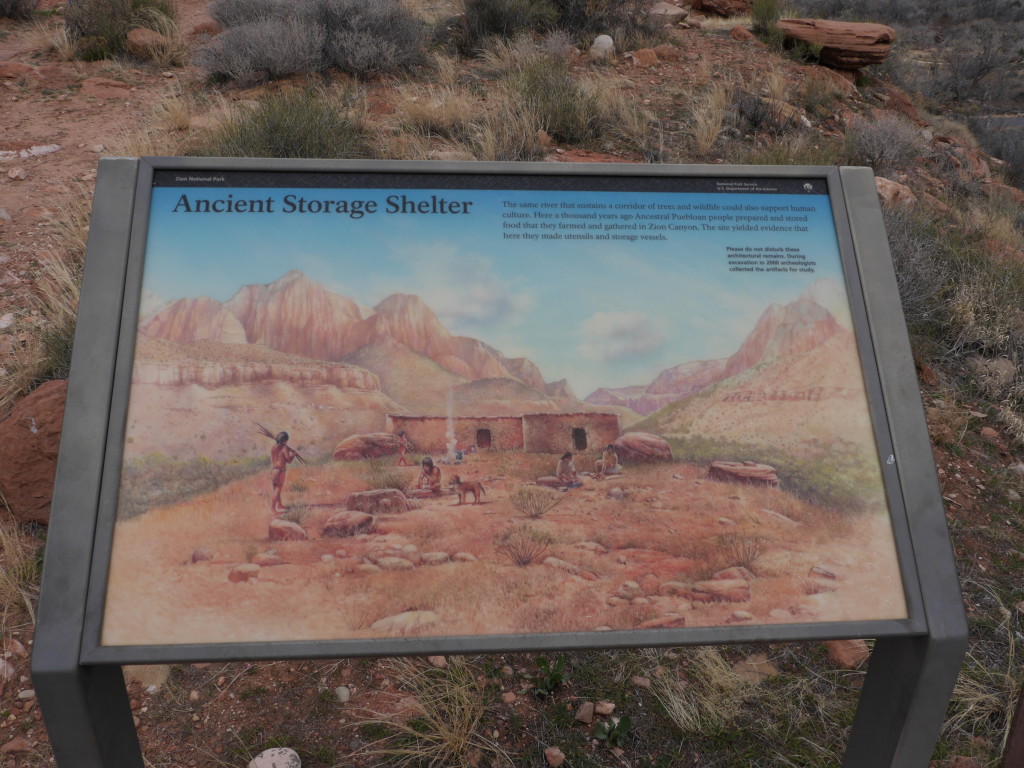 The trail is short. Very short. And took all of 5 minutes. At the top there is a quite a nice view up the park.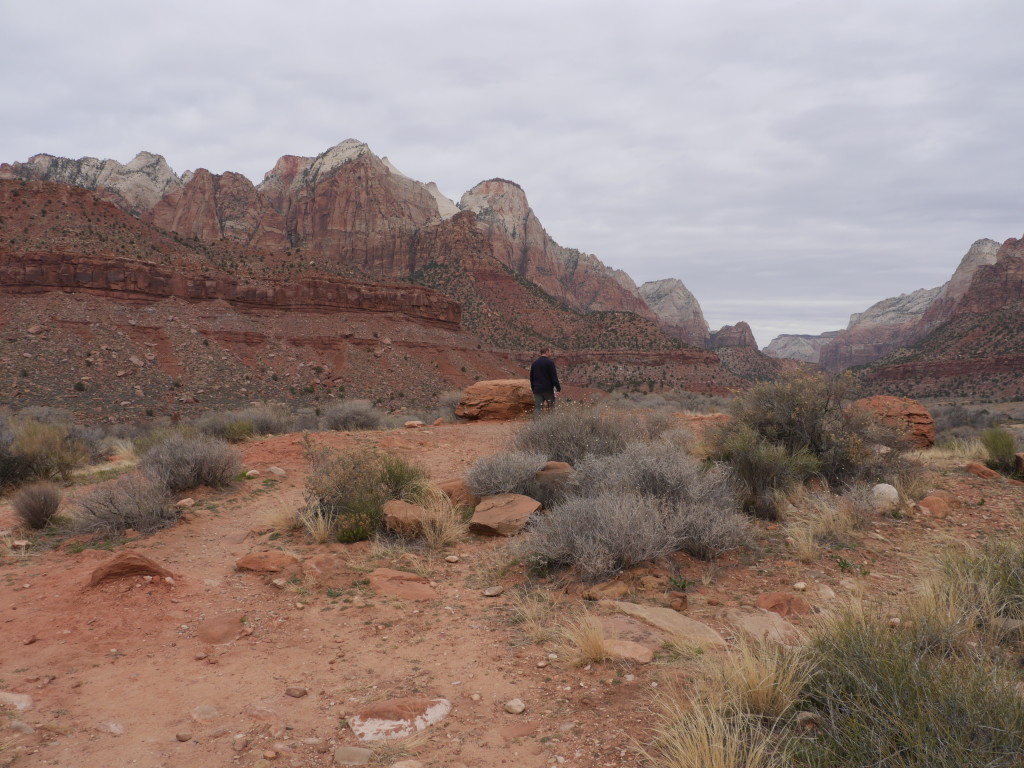 The only possible evidence of some archeology is a row of stones…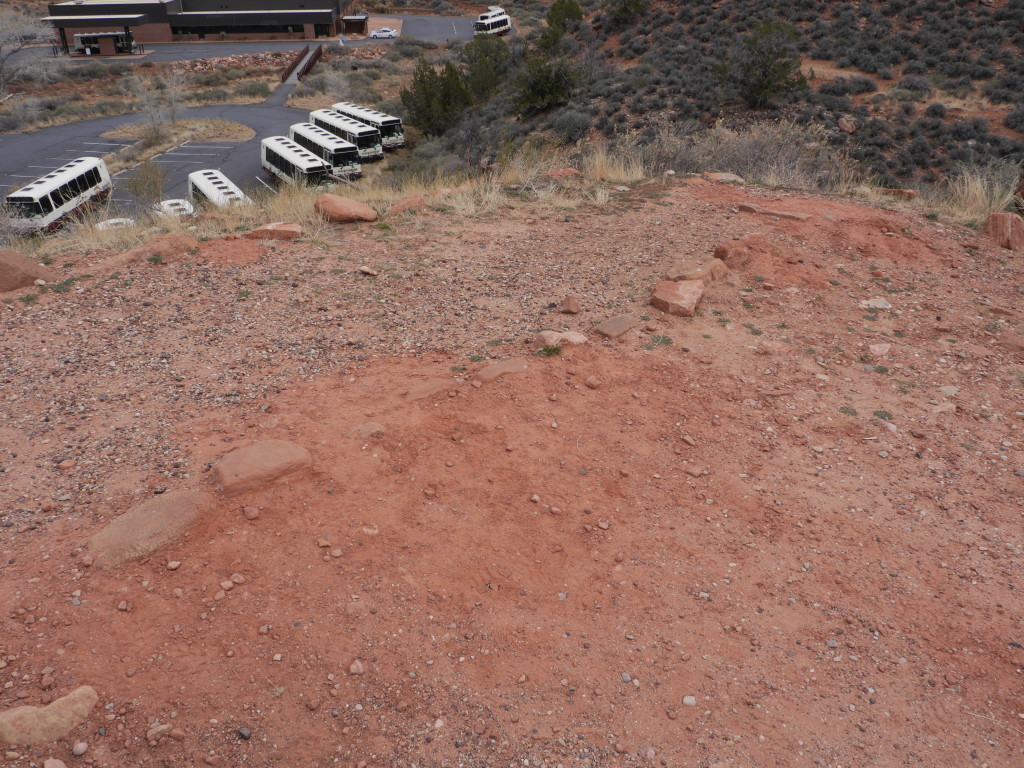 That is it….
If you have enjoyed this article then please feel free to share it using the buttons below.