We were up early and decided to have a look at the Riverside Walk Zion National Park.
At the top of the main Zion National Park Canyon is the Riverside Walk that moves from the relatively wide canyon into a more narrow gorge. This change in landscape is caused by the underlying geology and the action of the water.
We were at the start of the walk in the early morning before the sun had crept into the canyon. Also, it was very early in the season and so none of the trees are in leaf. I bet this place is even more picturesque and beautiful later in the season.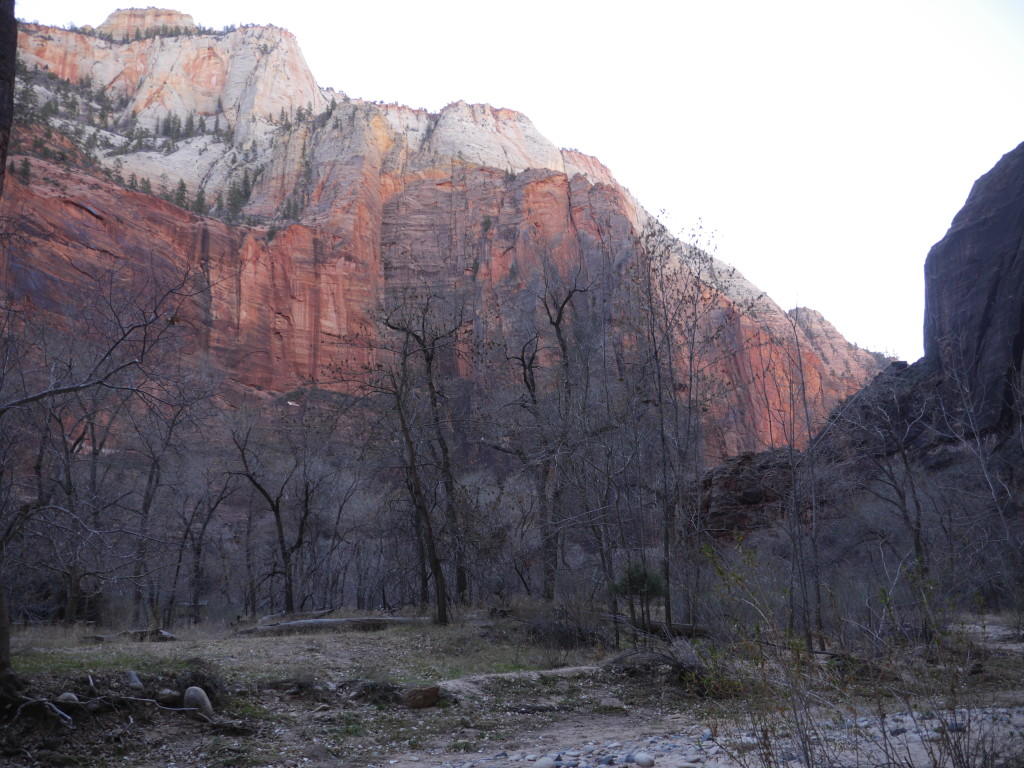 It is possible to walk up through the gorge, but it is advisable to have the correct equipment, dry suits, good footwear and poles. You should also keep an eye on the weather as the area is prone to flash flooding.
The poles and dry suits can be hired in the local town of Springdale for around $40.
If you have enjoyed this article then please feel free to share it using the buttons below.