The covered market is particularly good, and sadly this time I got to it a little last and most of the stalls were closed or closing.
One problem I have in the markets is I don't recognise a lot of the things on sale… For example, what are these?
I hate to say it, but they look like highly organised horse droppings but clearly, they are not as they were on sale in a fruit and vegetable area.
And what is this?
The market is also a great place for people watching…
I love how things are neatly and carefully organised.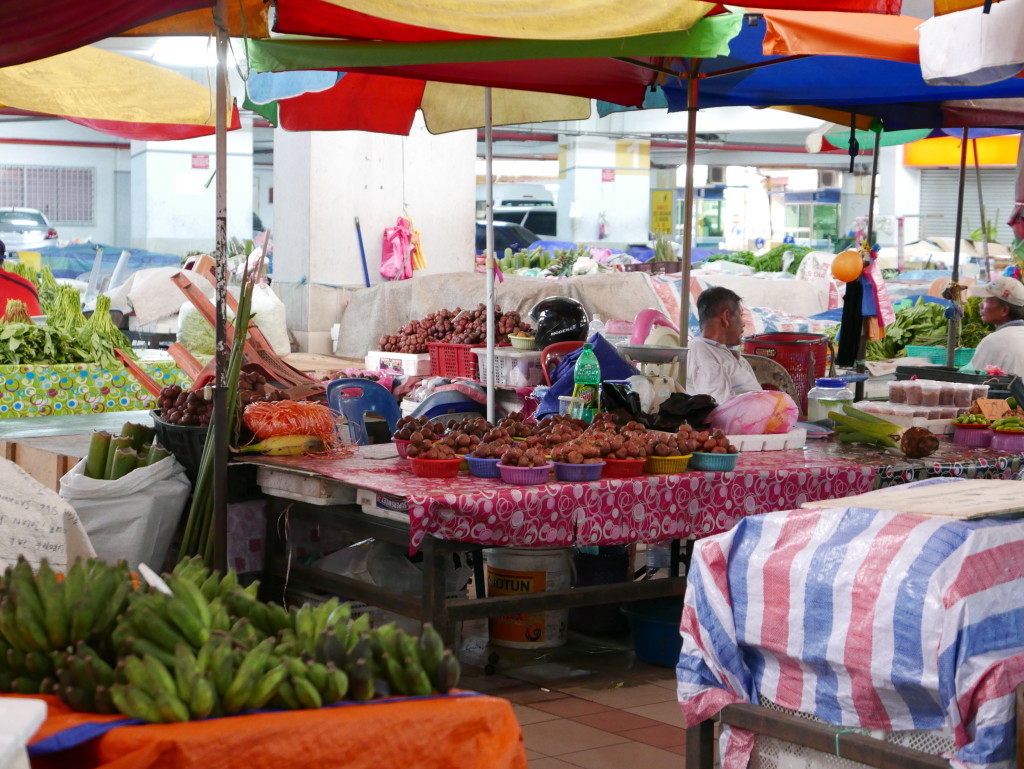 Now, these are a worry. I have no idea what they are, and they were alive and wriggling…
Having spoken to some Malaysian friends and it turns out that they are the larval stage of Rhynchophorus ferrugineus, also called the Red Palm Weevil, or the Sago Worm (see wikipedia for more details). The worms can be eaten raw (don't put the whole worm in your mouth as it will bite you – only fair really if you are trying to eat it – you need to hold the head of the worm and bite off the body) and the worm will 'squirt' into your mouth (reportedly it has a creamy taste), or it can be eaten cooked, in which case it will tastes like meat (chicken or bacon, opinion seems to be divided on this point). The worms are considered a delicacy and are typically seen on sale in eastern Malaysia and not on the Malaysian peninsula.
Now, a still photo doesn't really do them justice….


More neat stacking…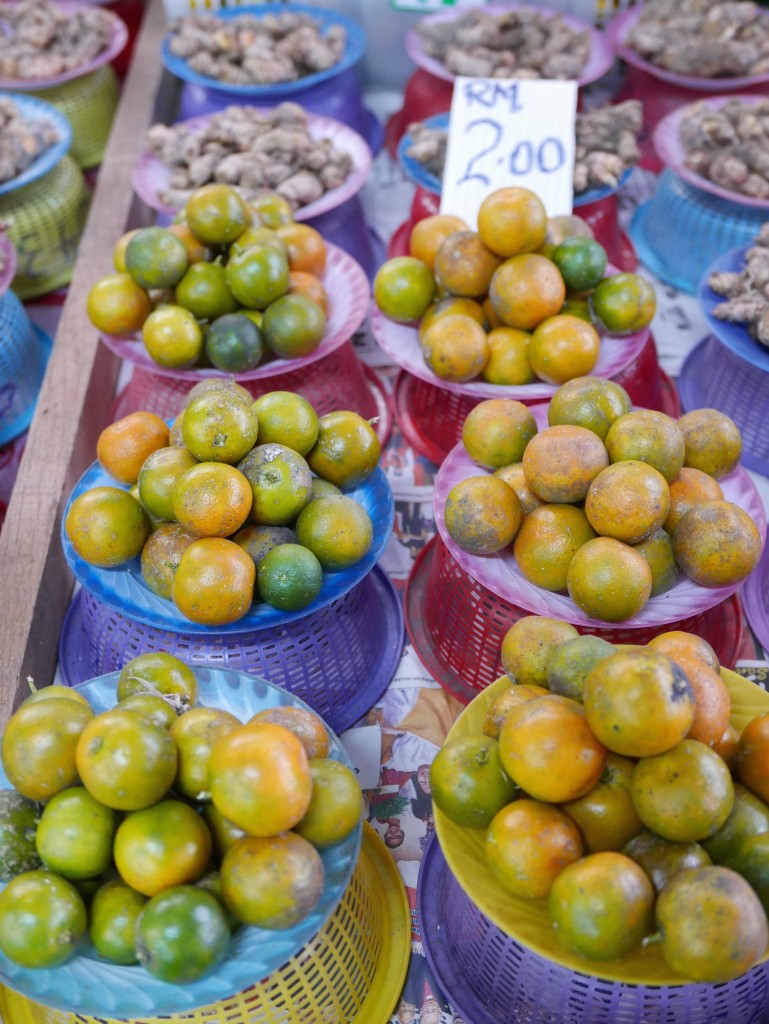 The market doesn't just sell fruit and vegetables, it also sells meat and fish…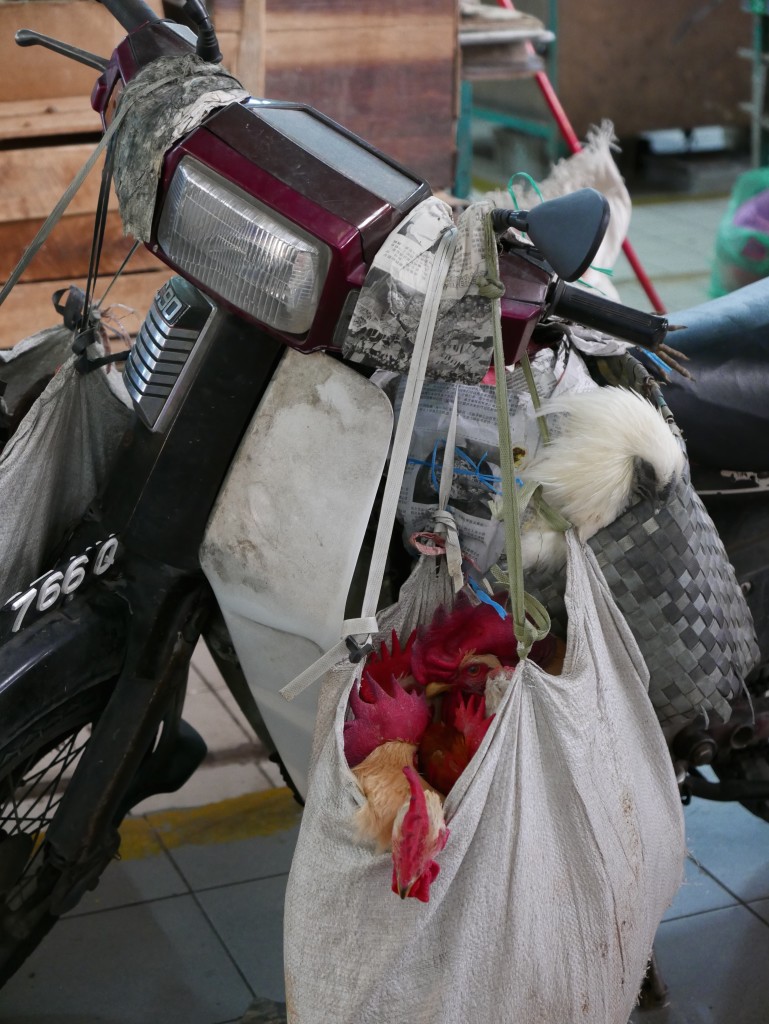 Yep, live chickens on a motor bike…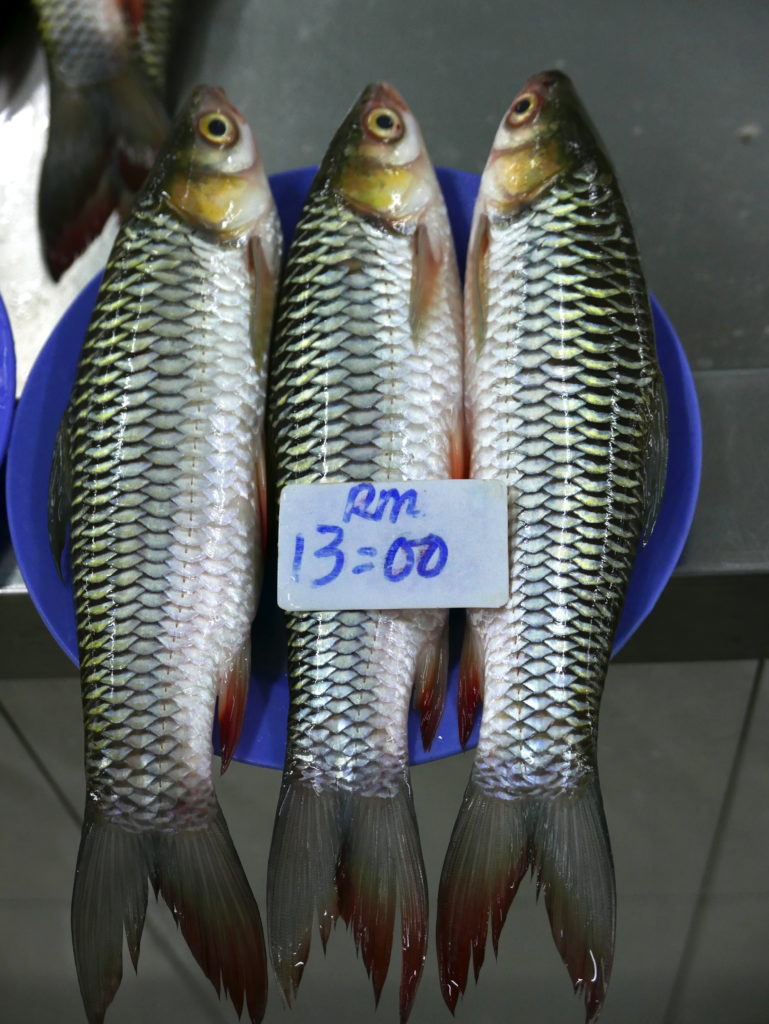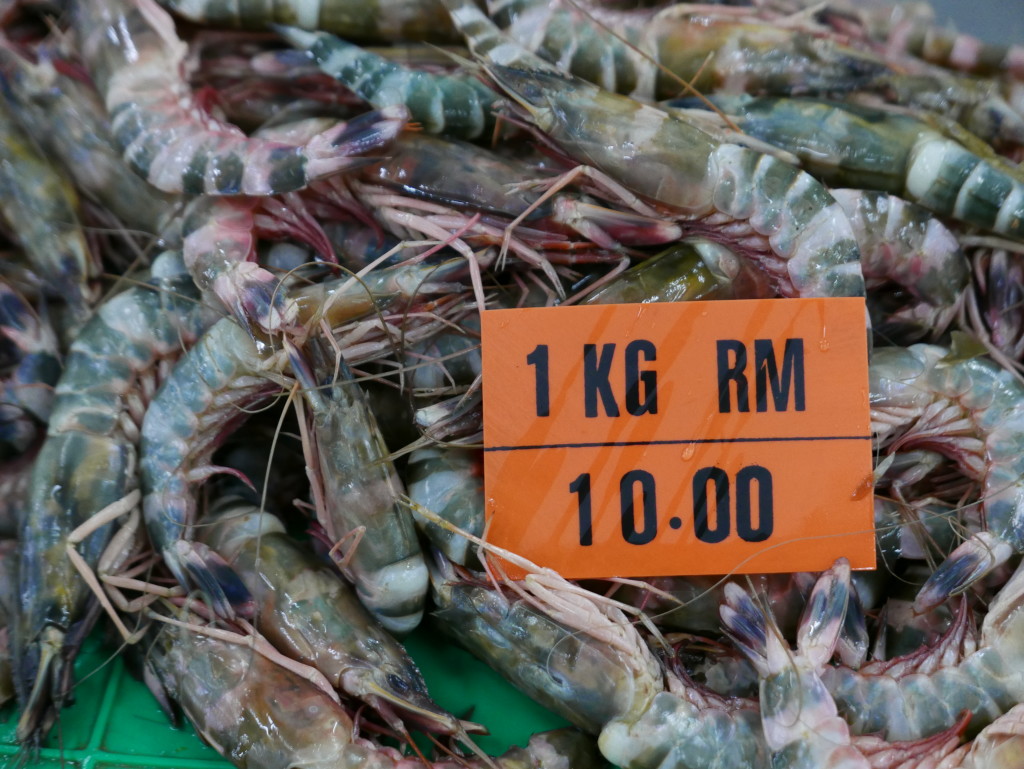 Egg trays ready for future use…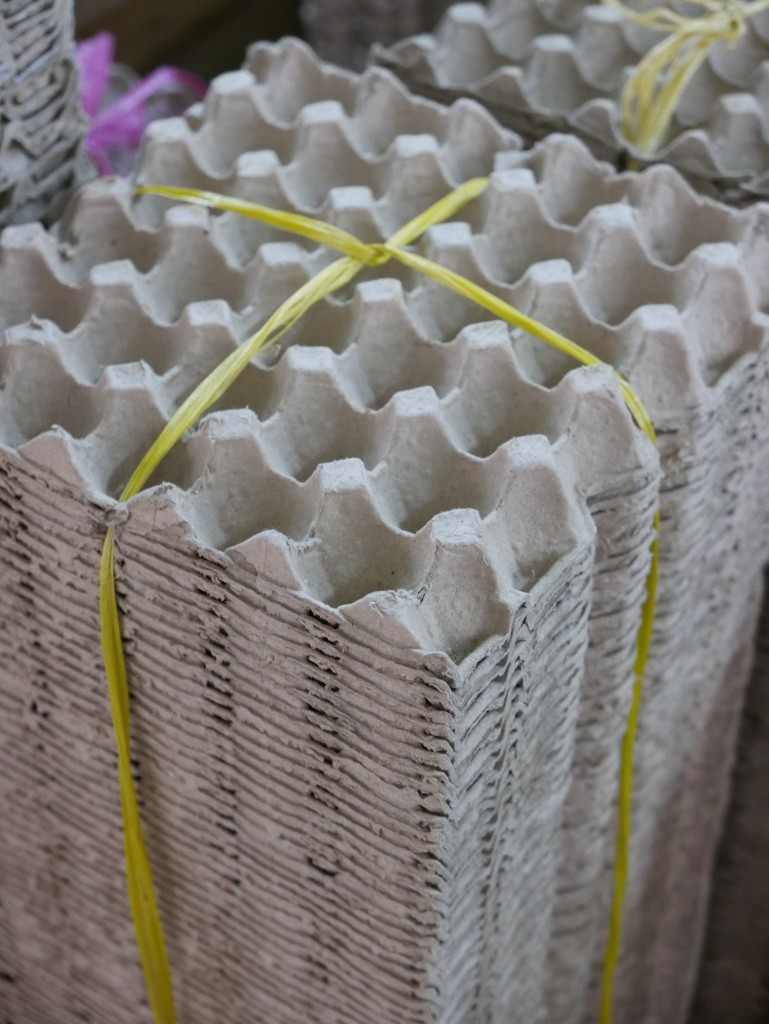 One thing you have to admire is at the end of the day they wash everything down, sweep the floors and then cover the stalls in and tie them up.
If you have enjoyed this article then please feel free to share it using the buttons below.