The Rajang River in Sibu is a big part of the life of the town as Sibu is a port for the movement and transport of goods and people into the interior of the island.
Boats used to ship goods up the river.
Fast 'torpedo' boats are used to move passengers up and down the river, I went on one of these last year and they can move… I travelled 120 km up the river in about 3 hours (see Exploring Sibu, Sarawak, Malaysia – A day trip to Kapit, the boat trip).
Even the police have their own boat…
The 'bullet' boats have their own boat terminal.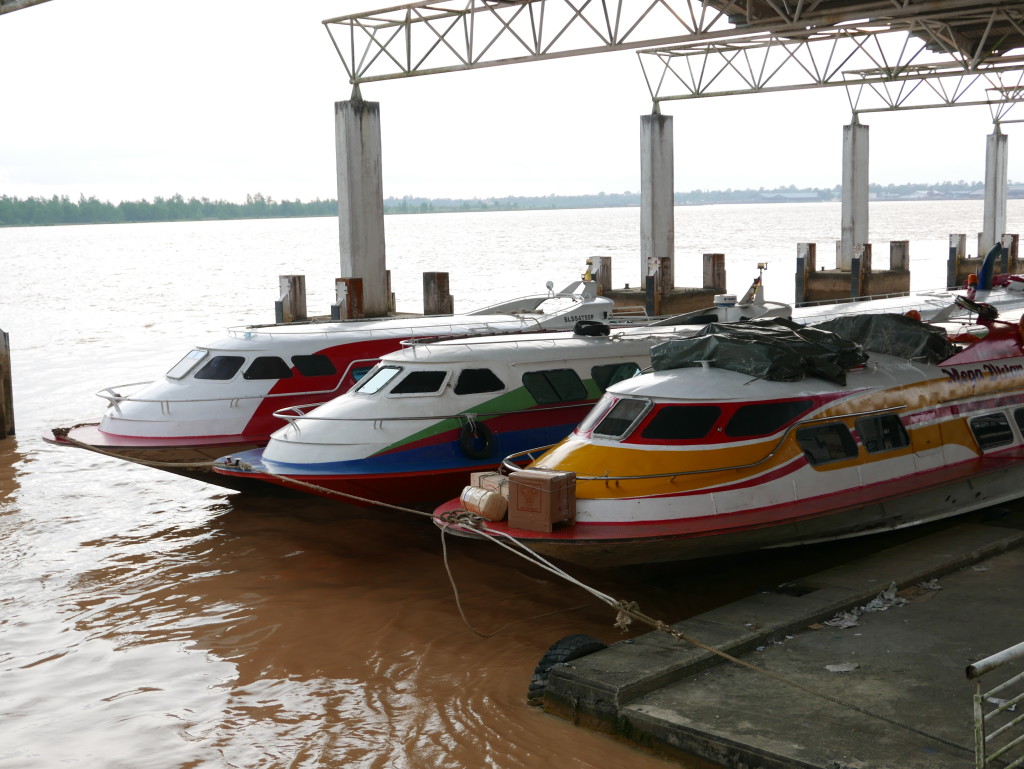 One odd thing is the swan sculpture down by the river. Apparently, it is the symbol of the town, and yet there are no swans on the river that I could see…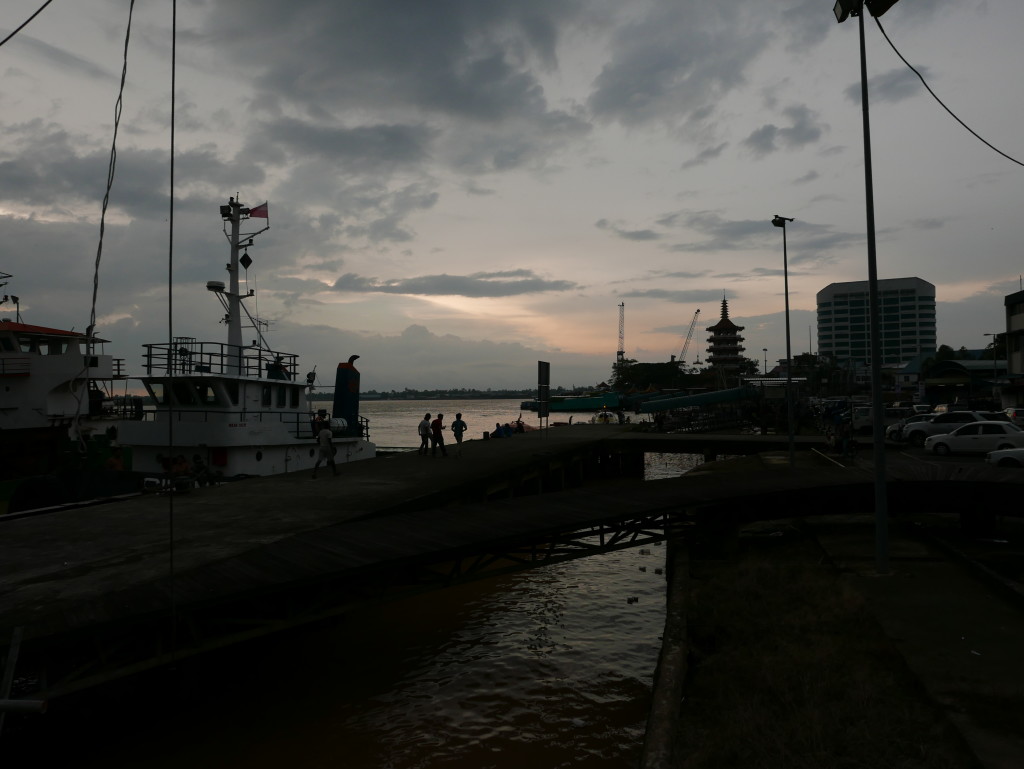 If you have enjoyed this article then please feel free to share it using the buttons below.