One thing that is amazing in Mandalay is the number of different vehicle types on the roads… Here is a small selection.
Here is a small selection.
First, there are trishaws everywhere, but what it odd is you will see very few of them being used to move passengers around, most of them seem to be just parked up by the side of the road.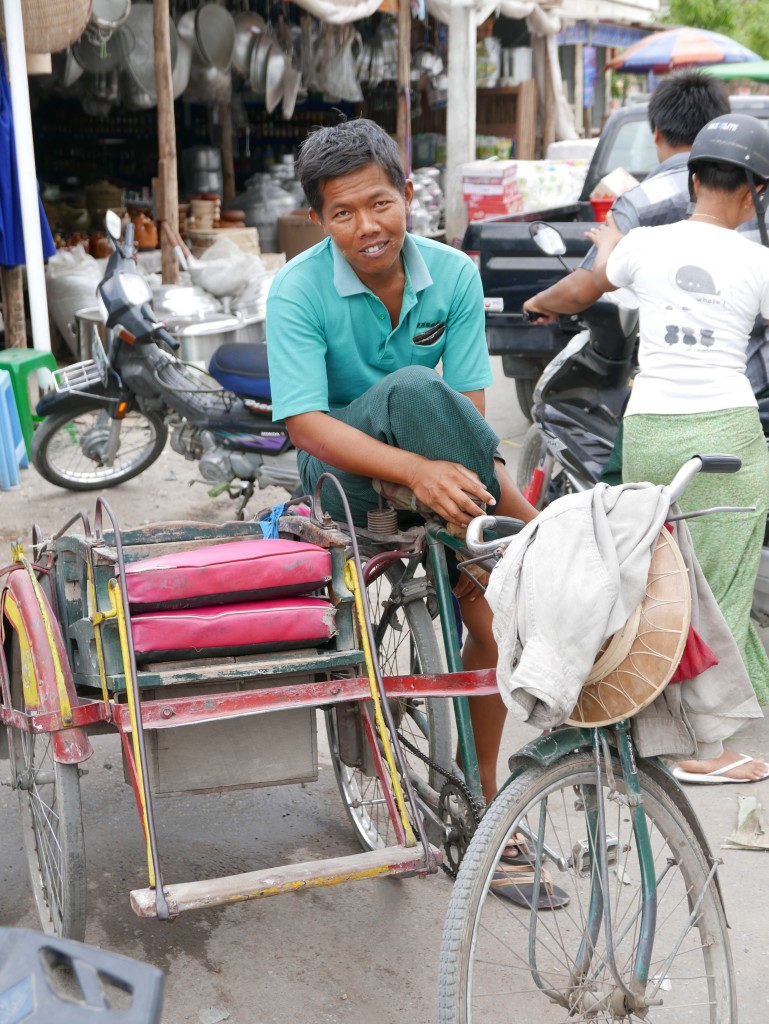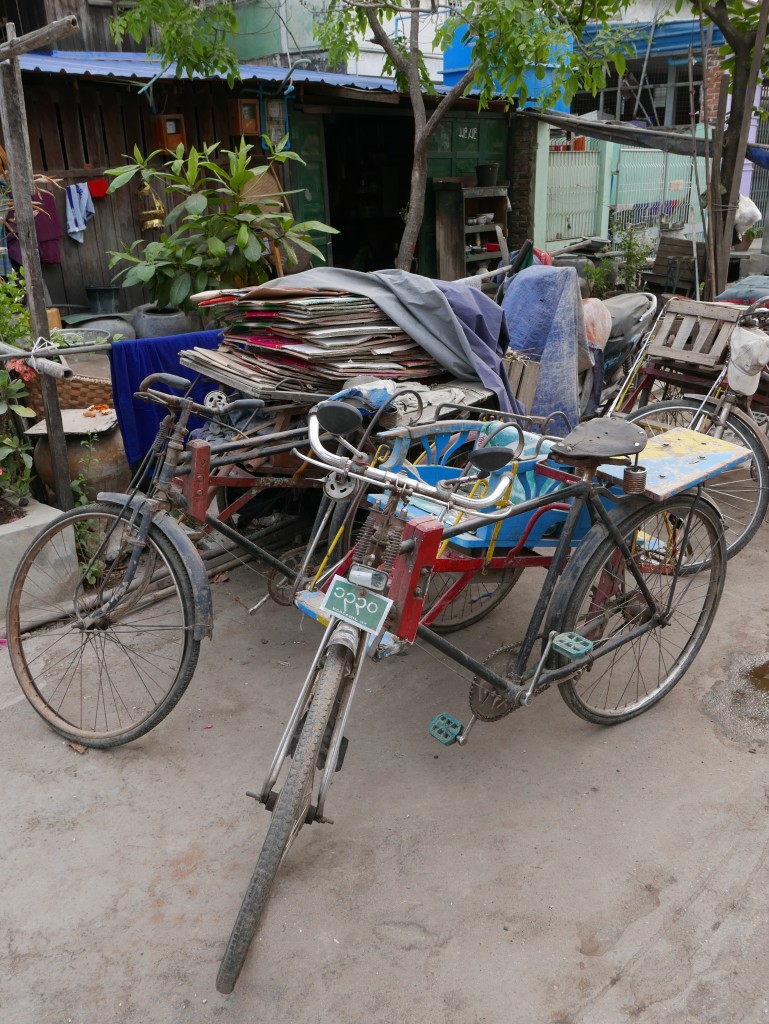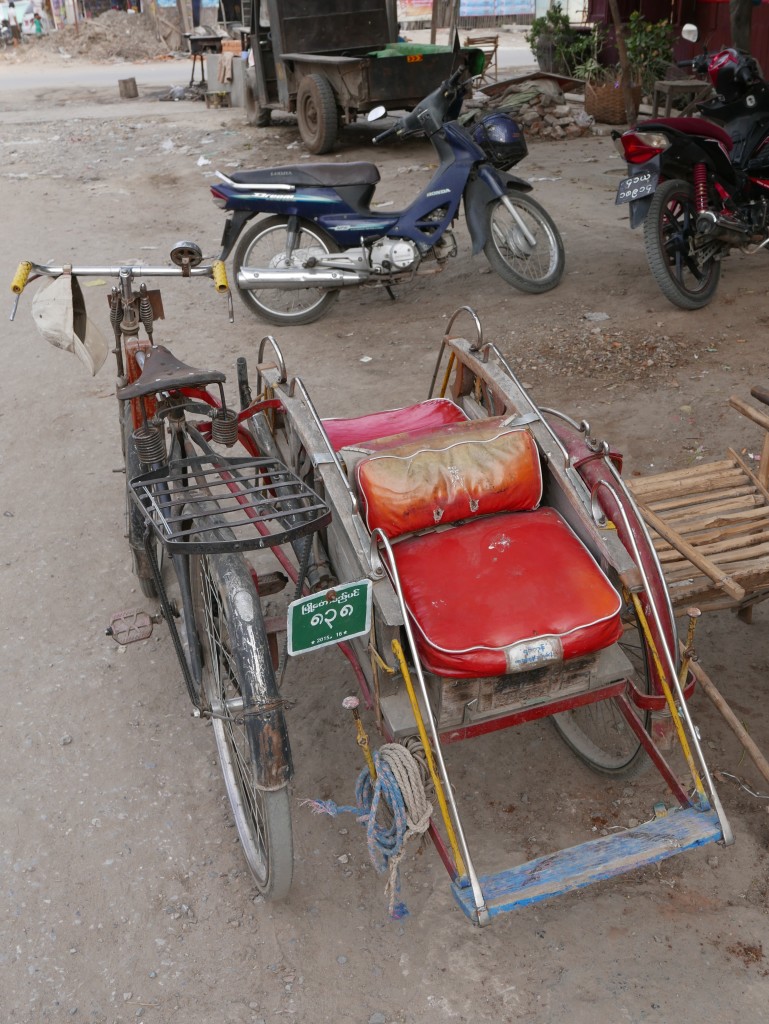 And the trishaws aren't only used to ferry people around.  You will often see them being used to move goods.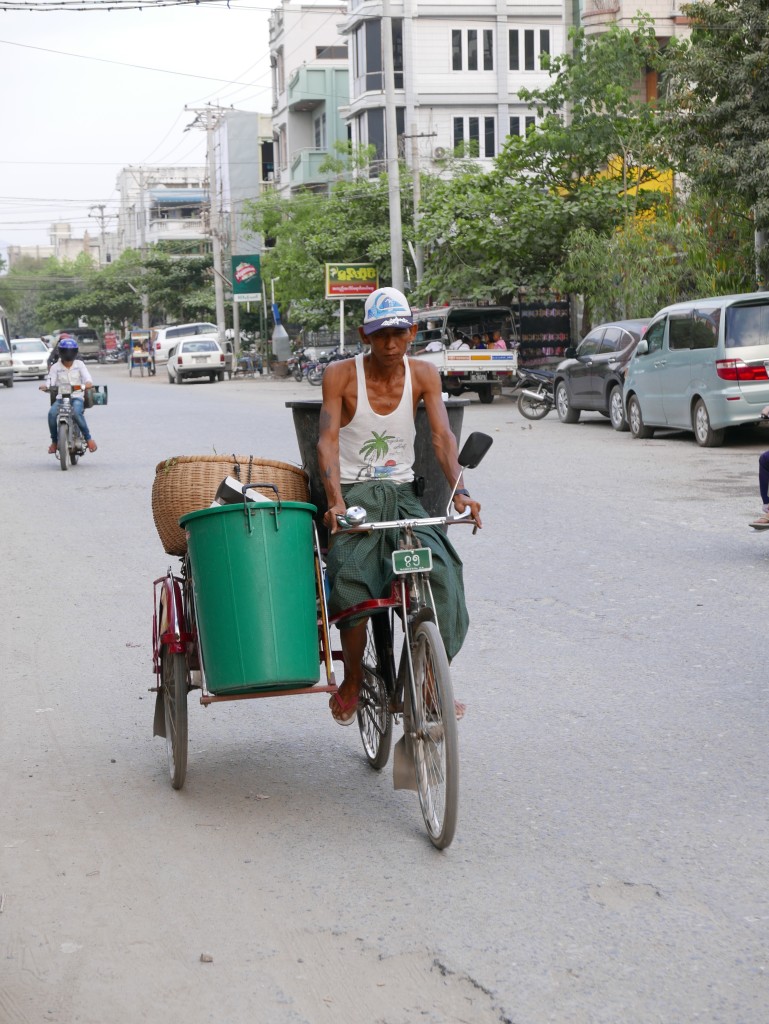 And sometimes they are used for sleeping…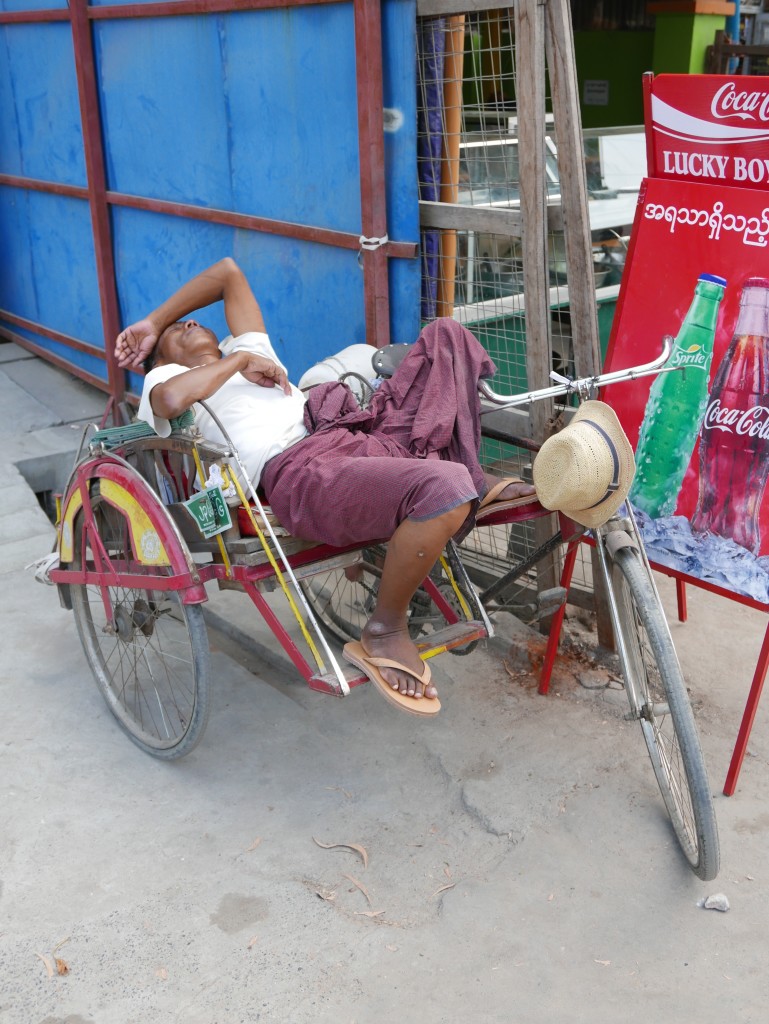 There are also some rather odd vehicles on the streets of Mandalay.
For example, take this truck. Why are the headlights behind the engine? And why is the engine so exposed?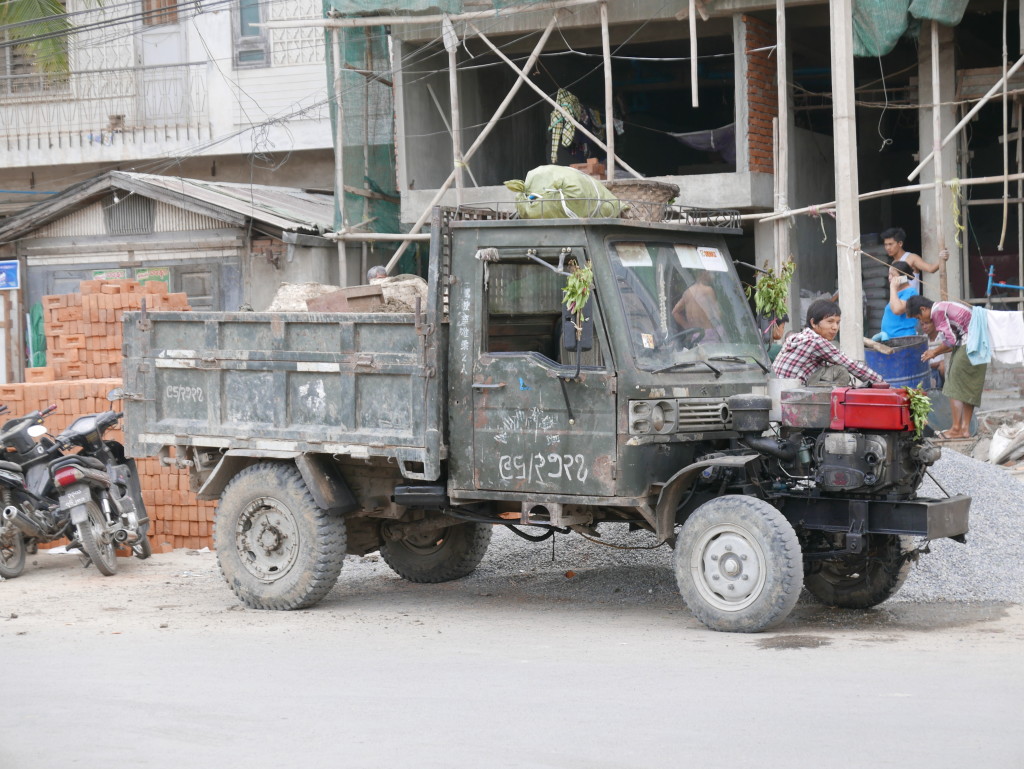 And below is a photograph of the result of crossing a motorbike with a small truck…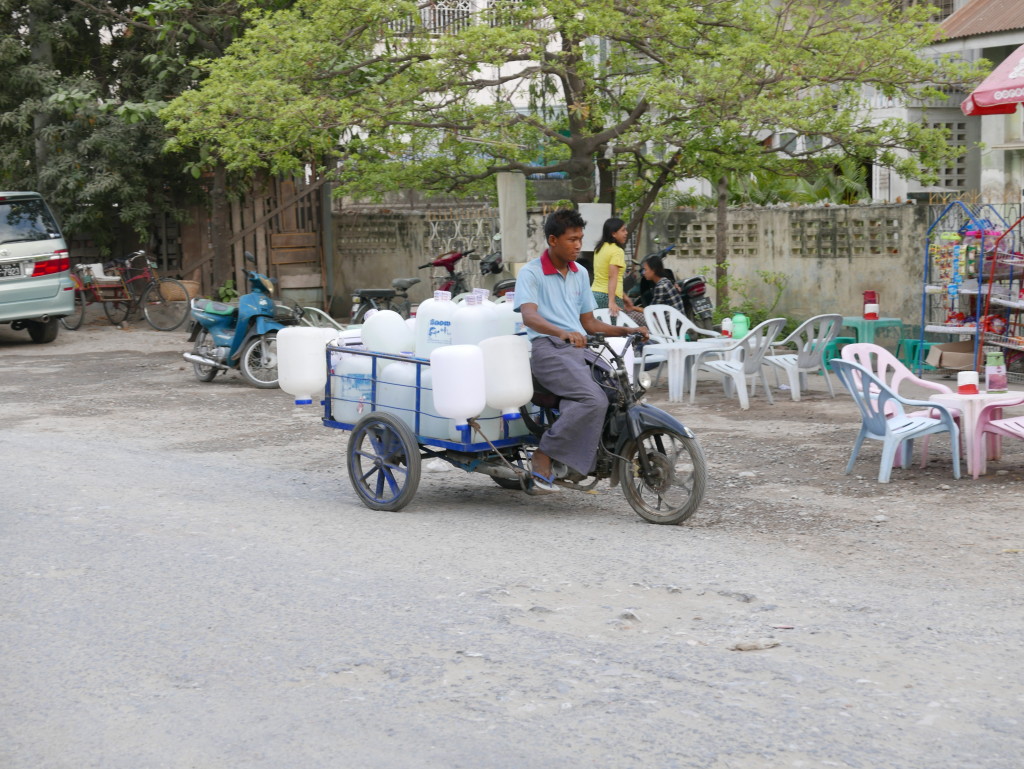 In the streets around Hotel Mandalay, there is a real mix of houses….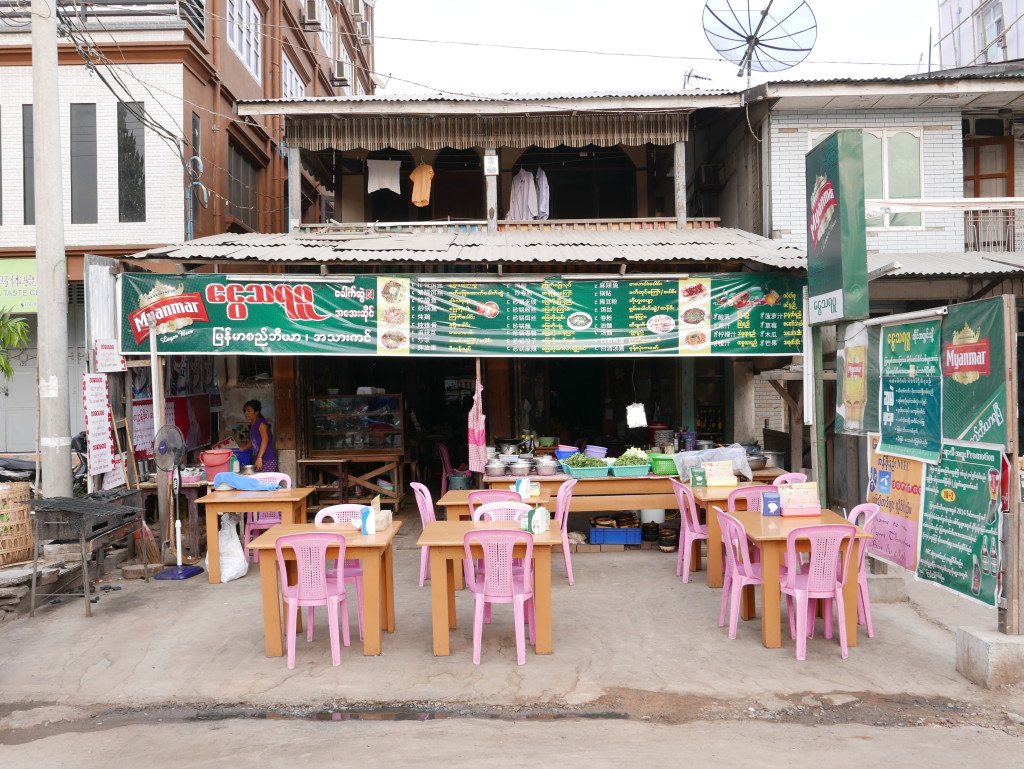 Some look 'grand' and the others small, and quite often the 'grand' will be next to the small.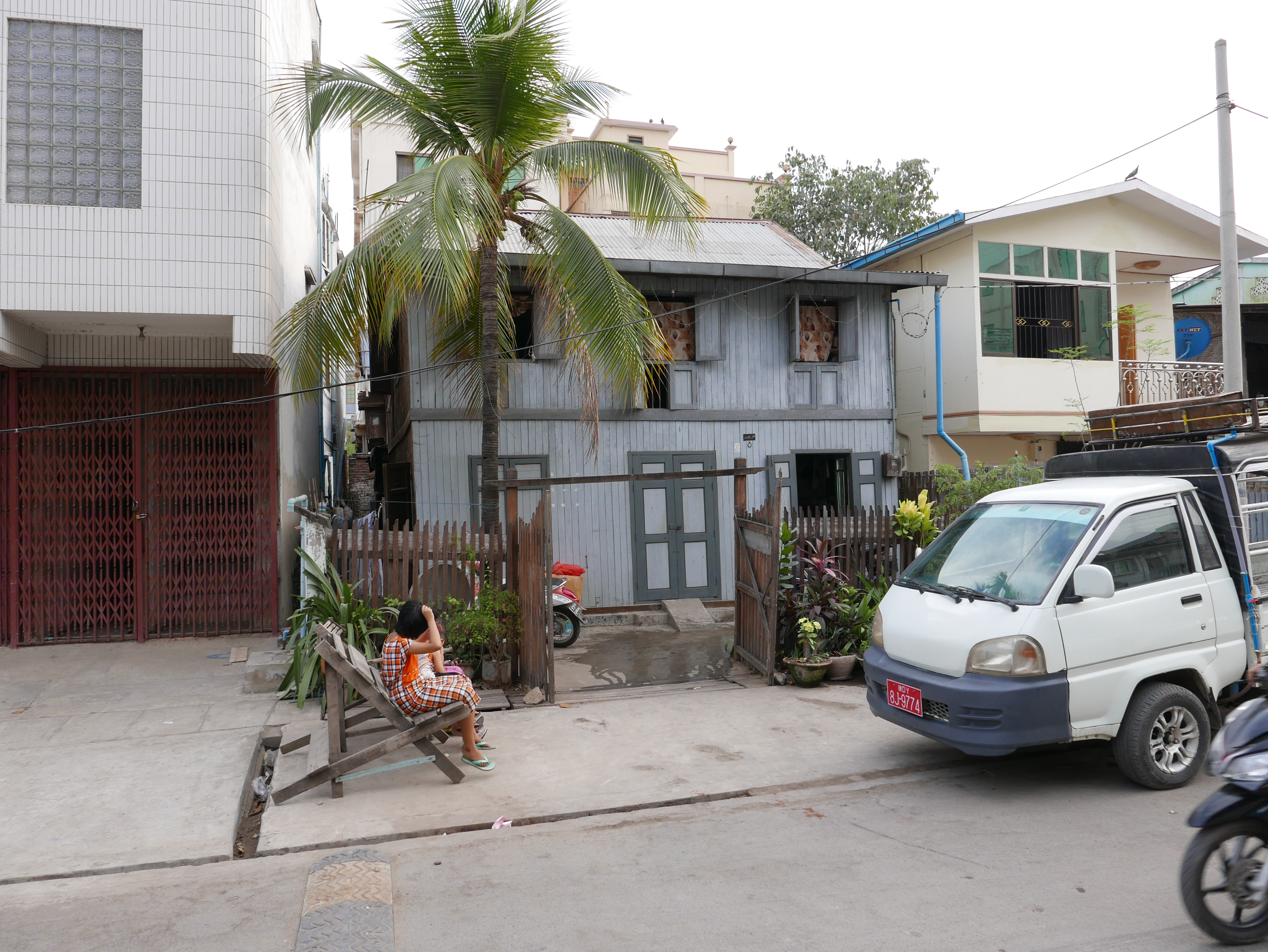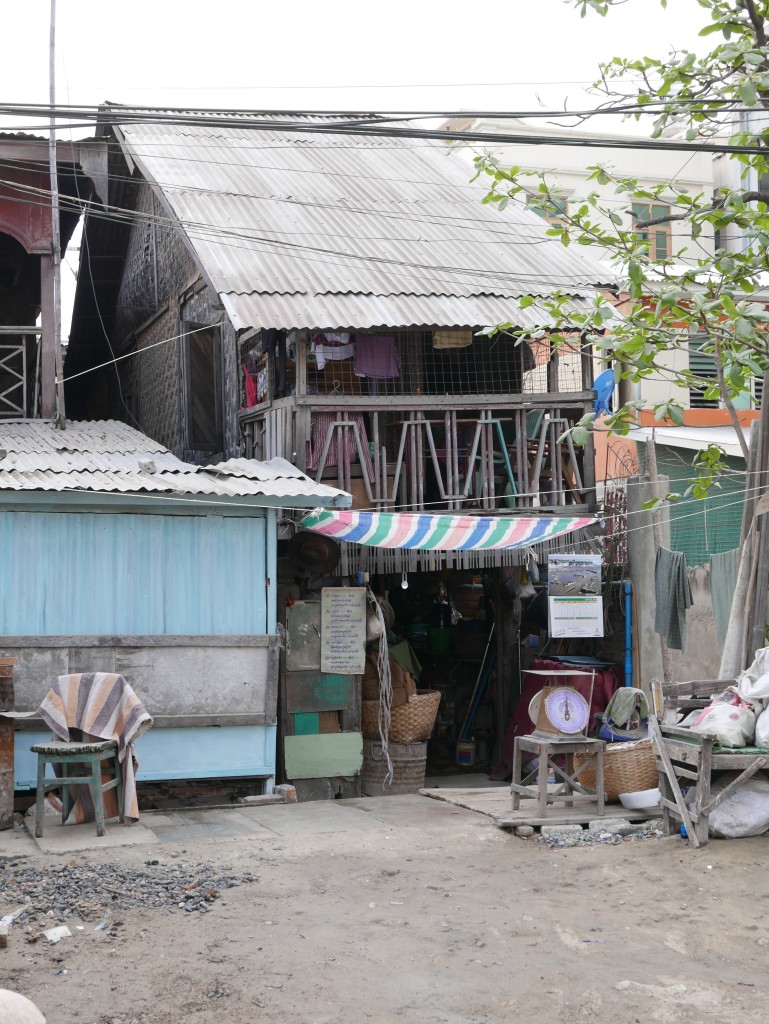 There is also a fondness for a 'lounger' made out of bamboo.  You will see these in use quite a lot on the streets. Often with an occupant who is fast asleep.
I had a great time wandering around the streets of Mandalay just soaking it all in.
Mandalay is certainly an interesting and diverse city, with a lot going on.
If you have enjoyed this article then please feel free to share it using the buttons below.