New town, time to explore. Time to take photos in and around the local streets.
I asked at the front desk of the hotel what was worth looking within walking distance and they really didn't have any suggestions. They did have a map. I asked about markets to look at… And they had no real suggestions. In the end, I just went out and walked. And I am so glad I did.
First, be careful on the streets of Mandalay as there are two major hazards. The first is falling into an open drain, and the second is the traffic.
Most the pavements seem to have large culverts (drains) running underneath them, and these culverts are either open or covered with concrete slabs, and the slabs are, in some cases, missing, badly worn or cracked, or very uneven, as can be seen in the photo below.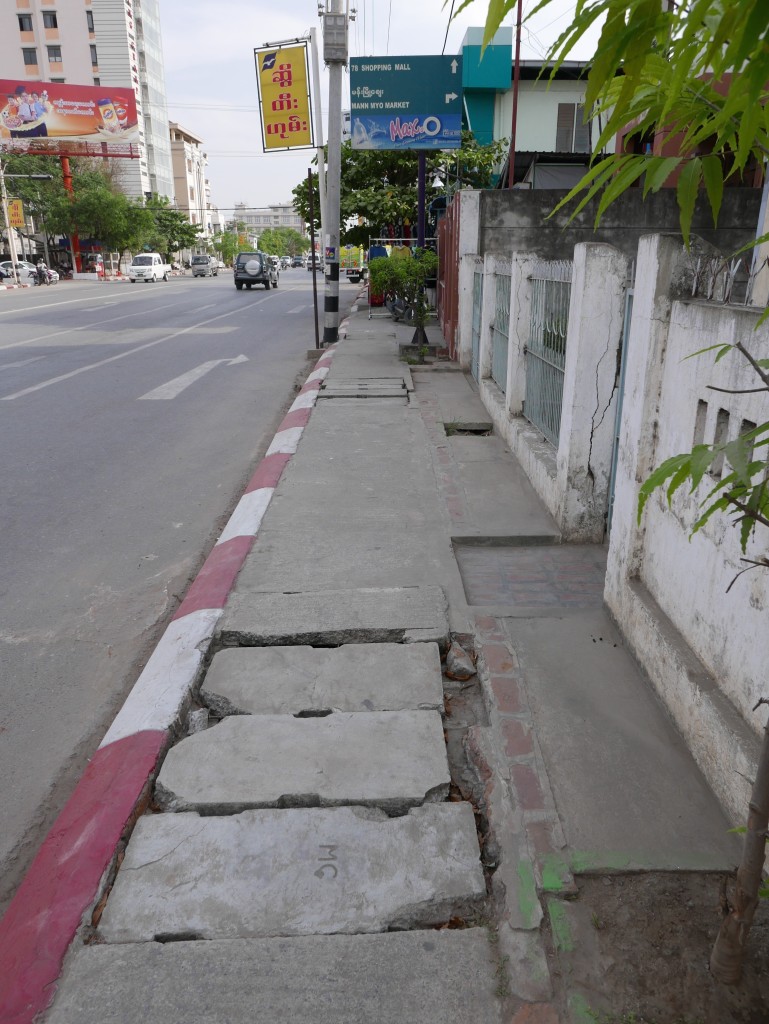 Motorbikes everywhere… Turns out that a lot of them are imports from China and can cost as little as US$500.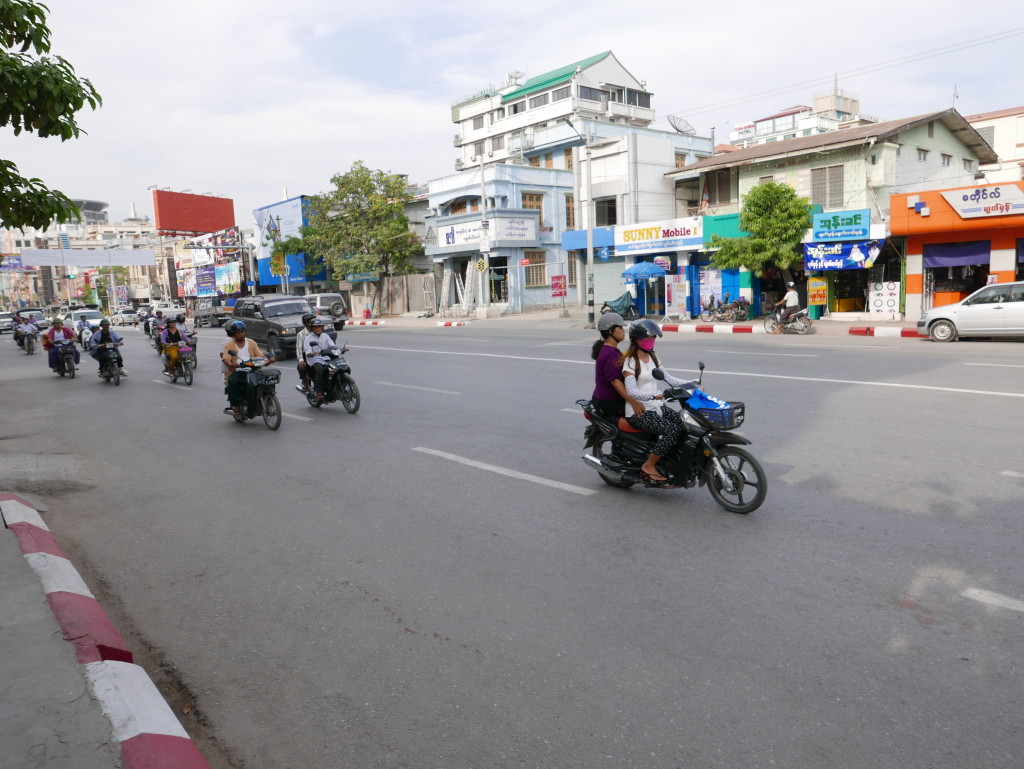 And just because there are crosswalks marked don't think it is safe to use them…
Sometimes it seems best to just go for it (I would not recommend that approach…)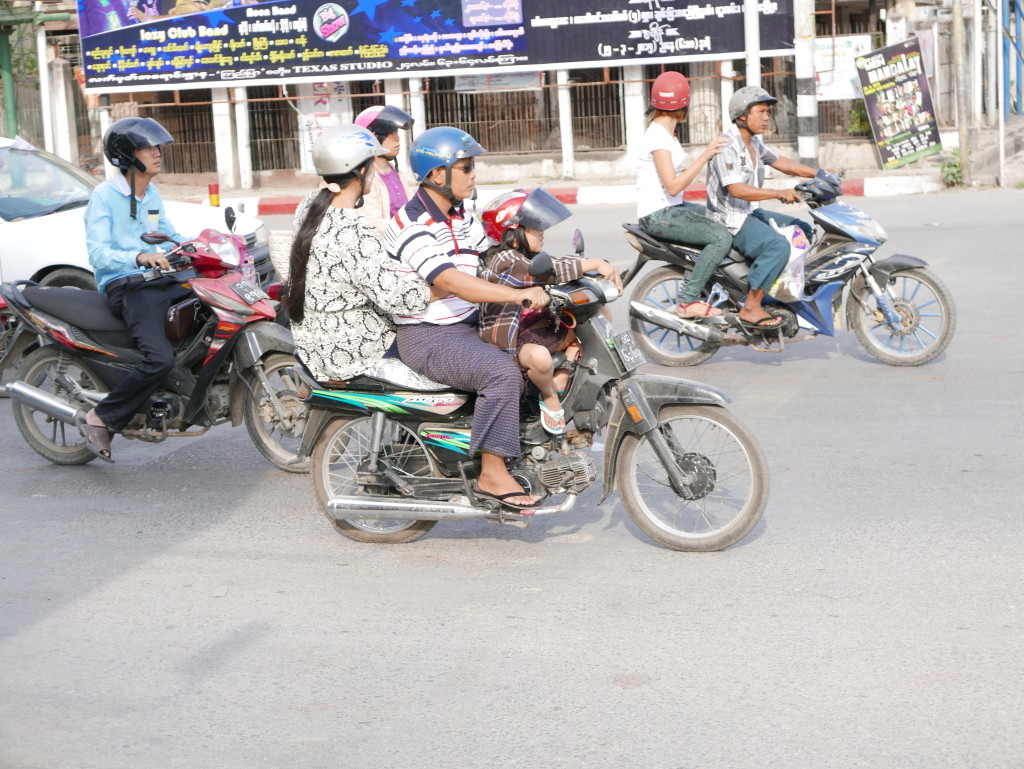 There is also quite a bit of construction going on and this leads to some interesting hazards… The photo below is of bamboo scaffolding just dumped on the pavement.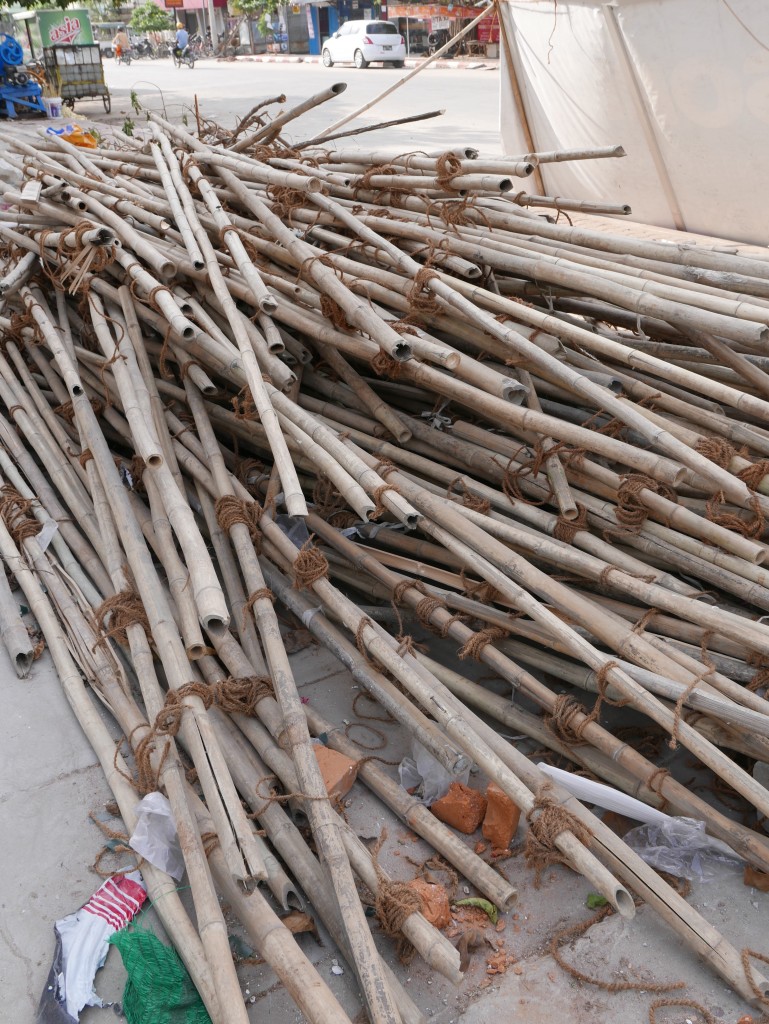 There are the usual street vendors around…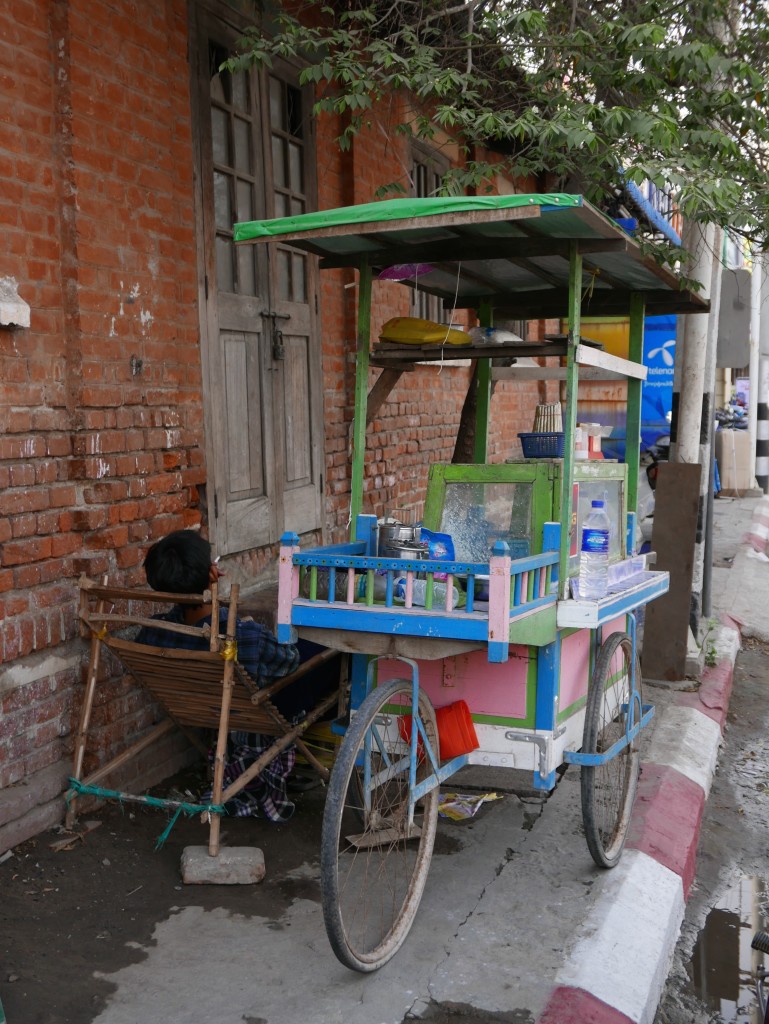 And people just hanging out on the streets….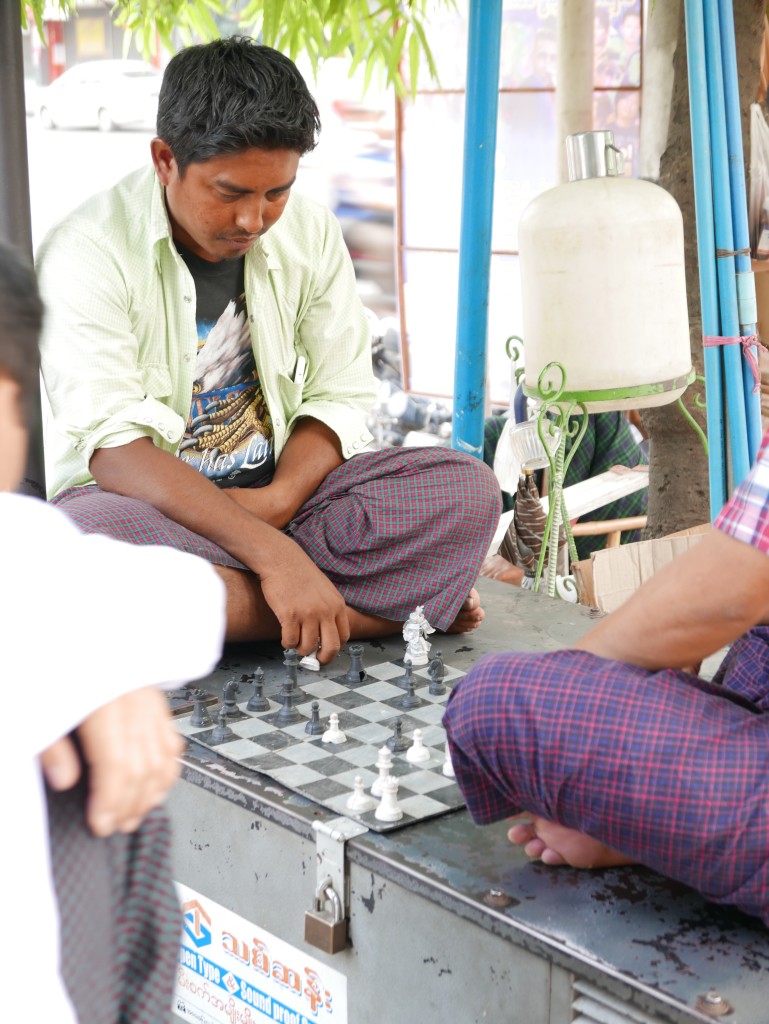 Found a great street market just up the road from Hotel Mandalay….
The market is in the roads around the Diamond Plaza and is well worth checking out.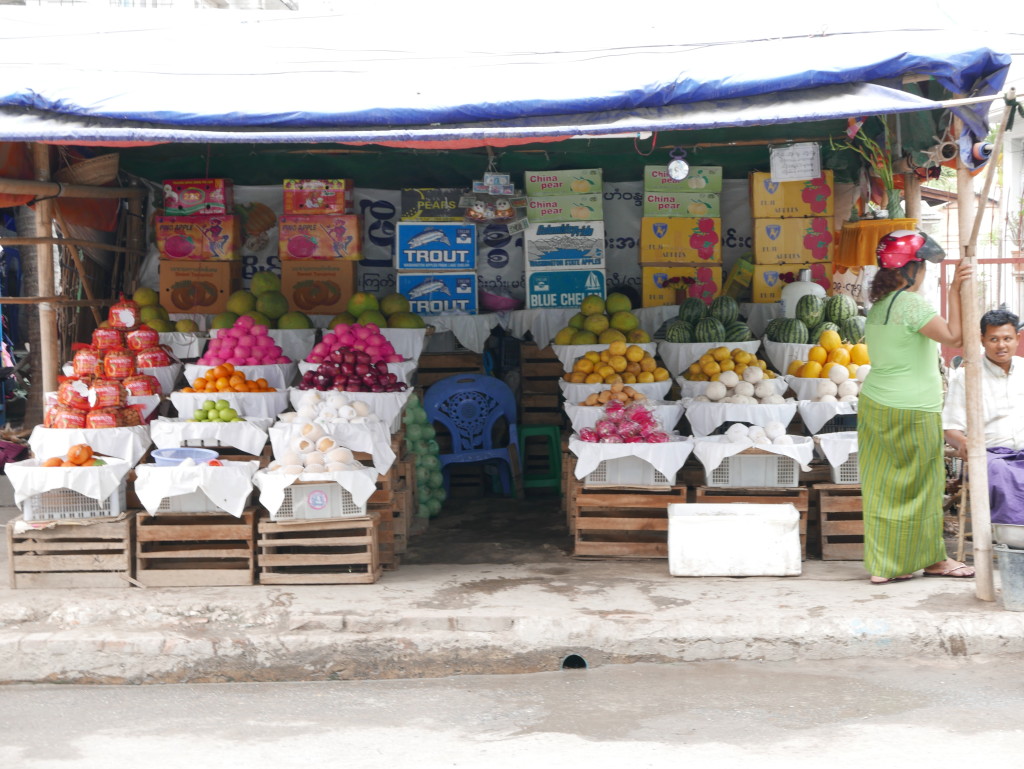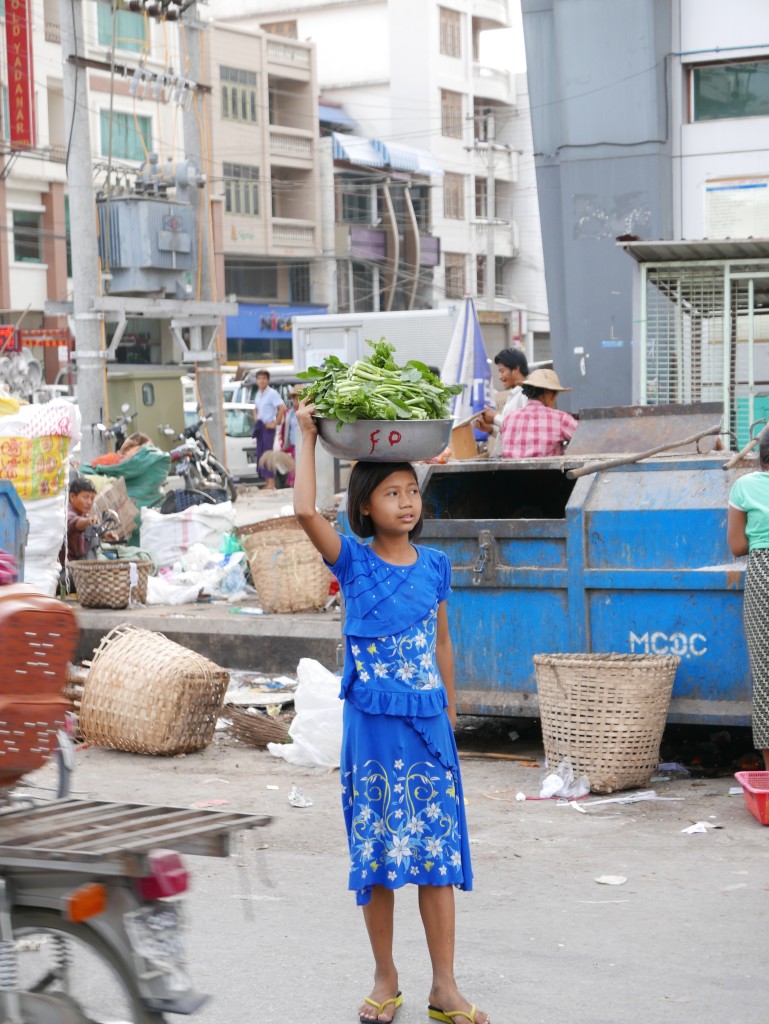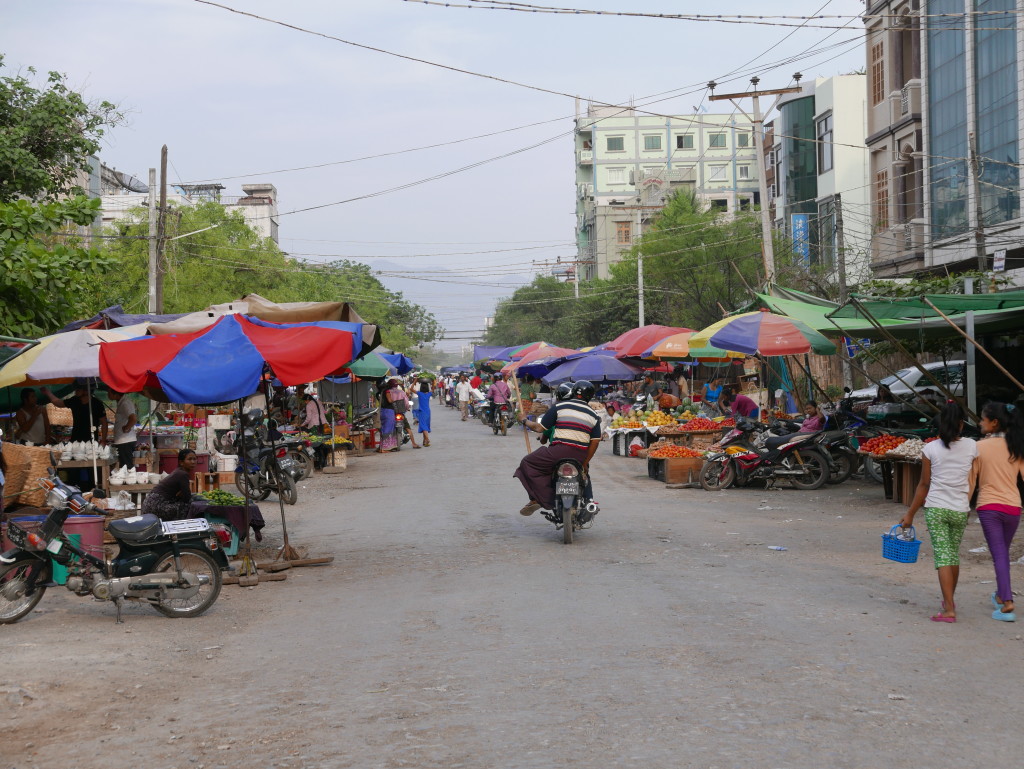 Looking around street markets is always good… so much to see… and so much to take in….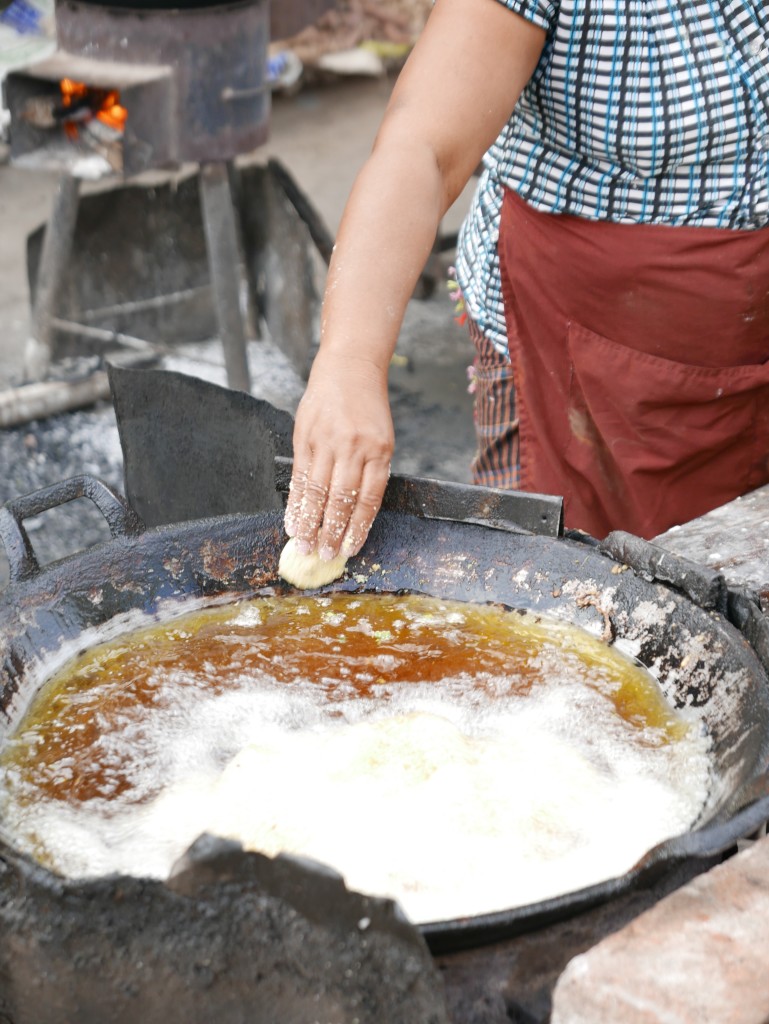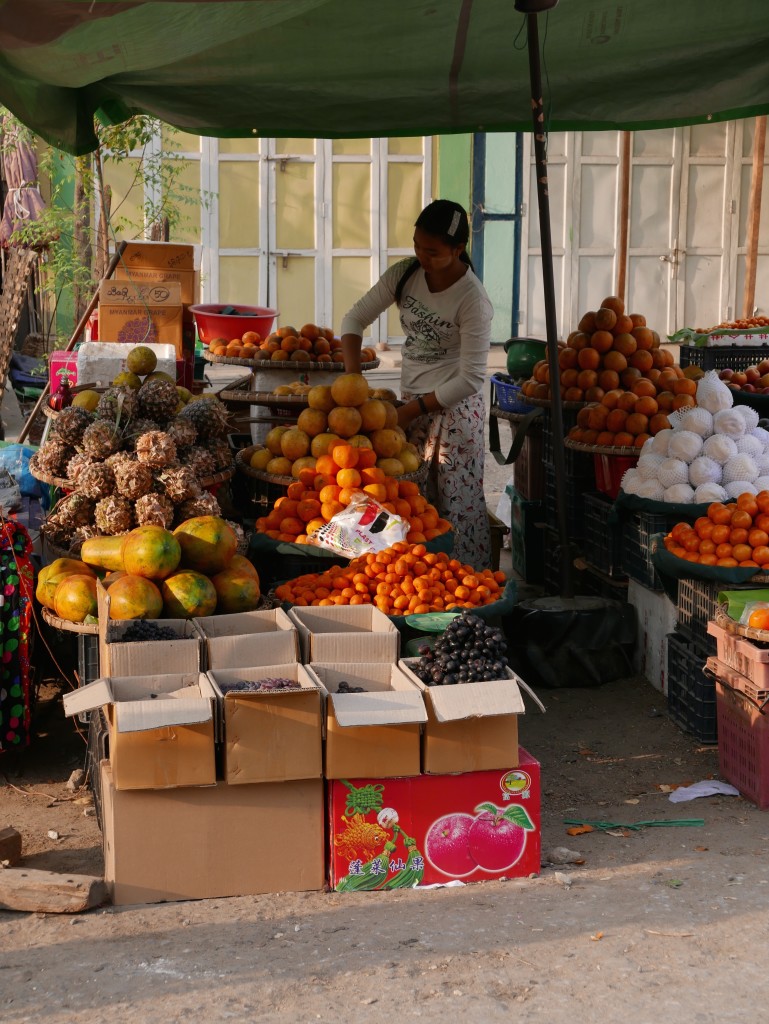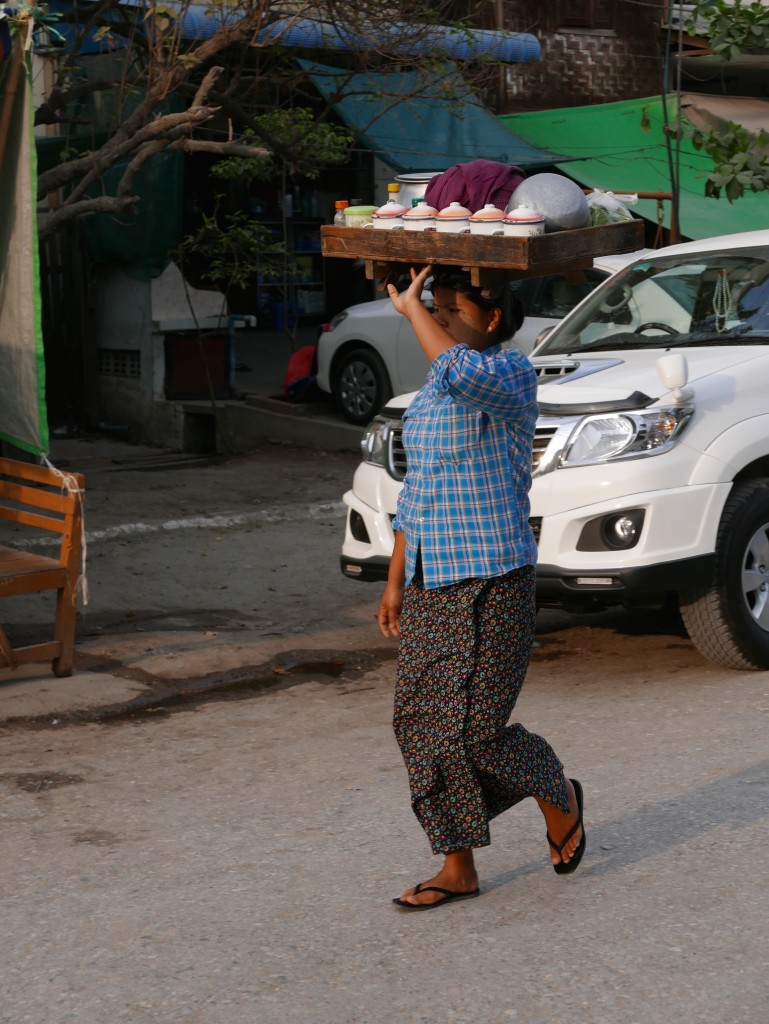 Just around the back of Hotel Mandalay is a railway line….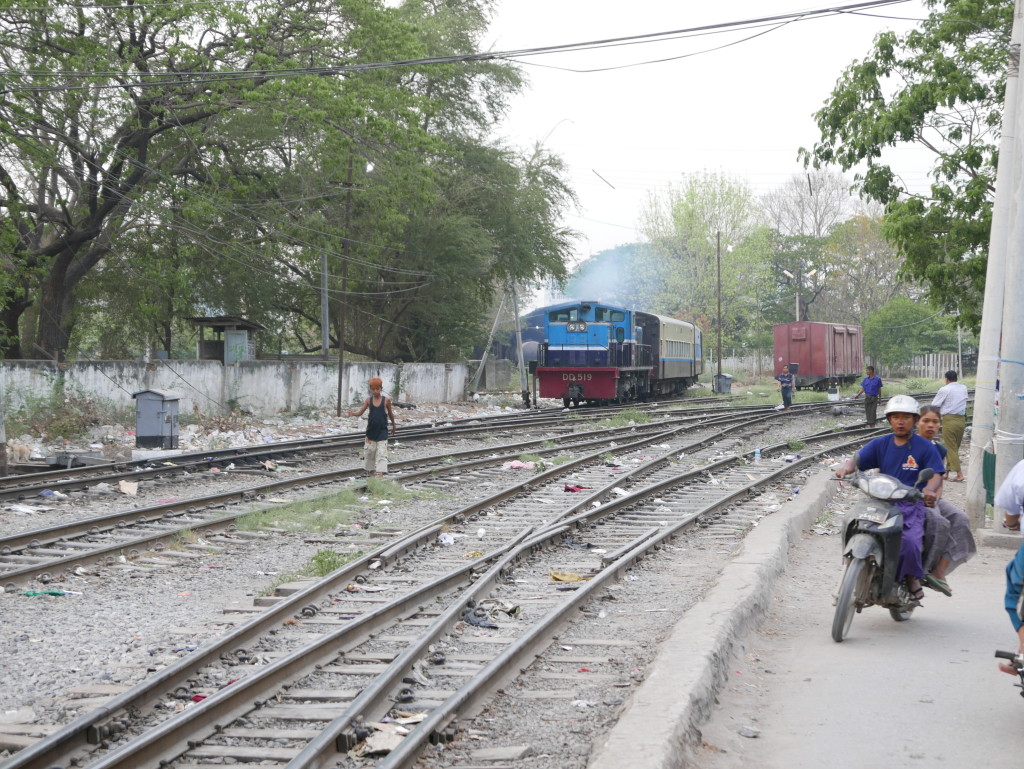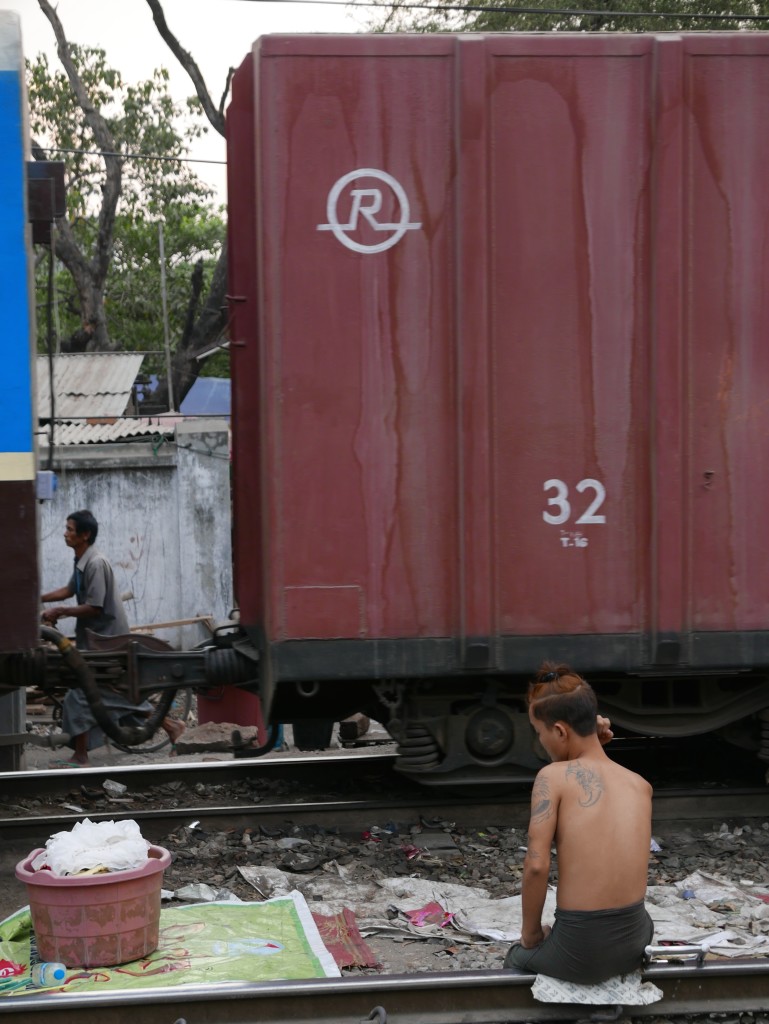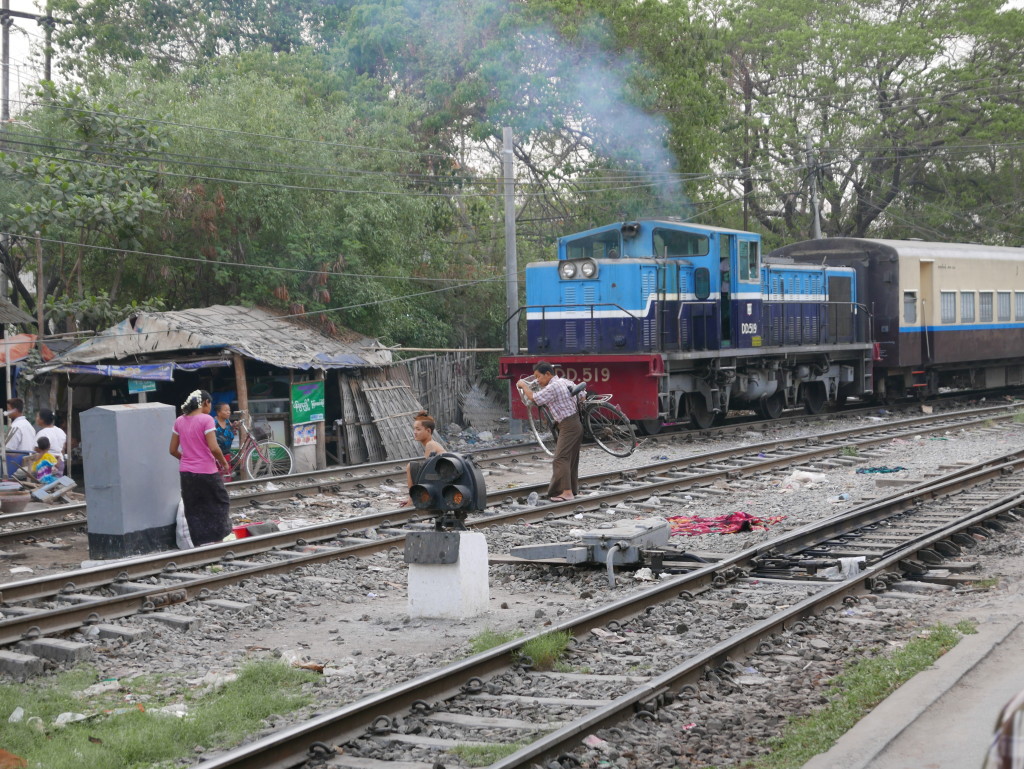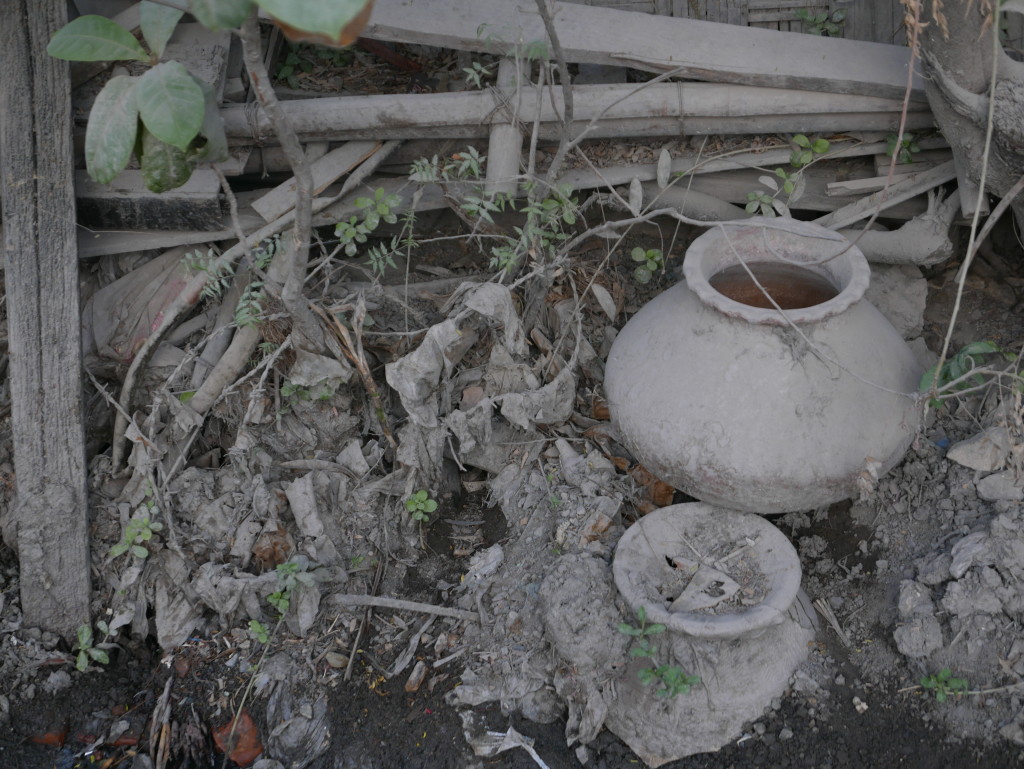 If you have enjoyed this article then please feel free to share it using the buttons below.