Found the check-in desk for Air Bagan over in the domestic terminal.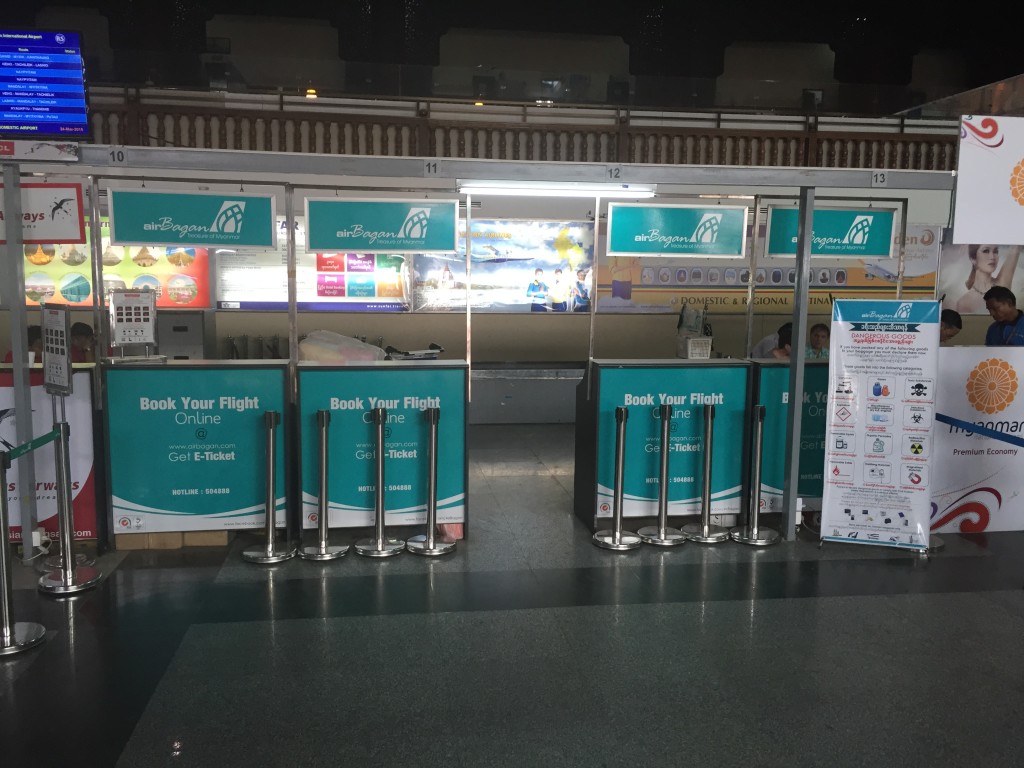 The desk only opens about 90 minutes before departure.
They have a strict 1 piece of baggage at 20 kg policy but were kind enough to allow me two bags with a combined weight of 30 kg.
The check-in process was 'old school' in that it was all done on paper without a computer in sight. This was kind of nice from a nostalgia perspective.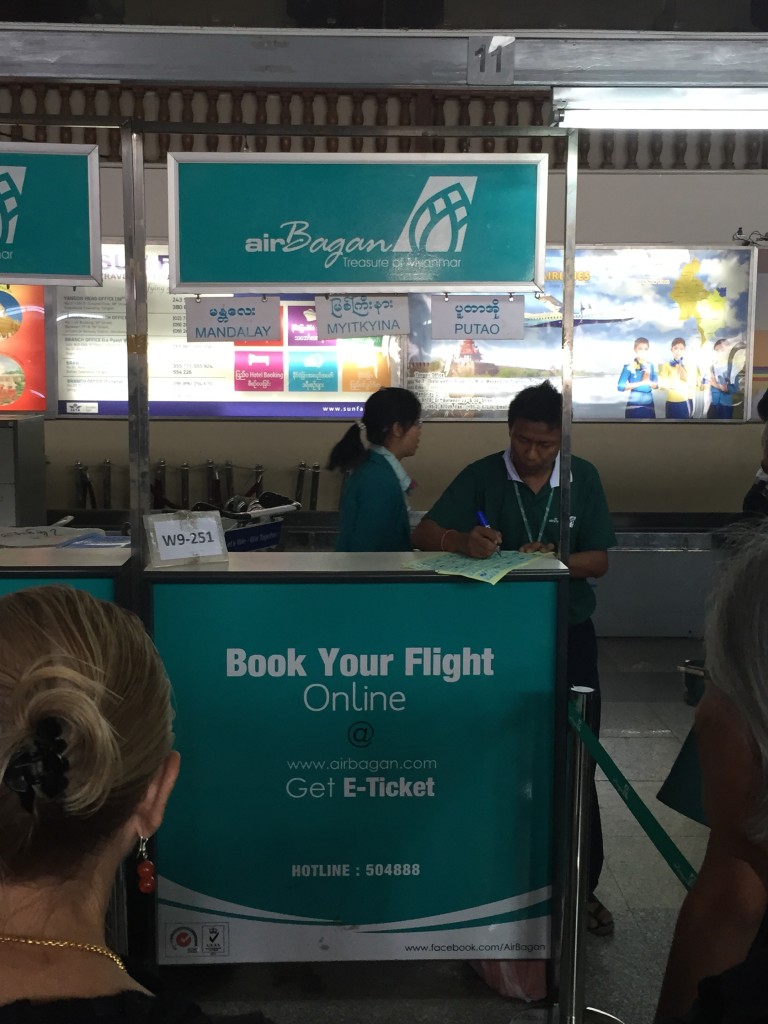 Bags are weighed on classic Avery baggage scales from Birmingham UK.
Handcrafted boarding pass and luggage labels…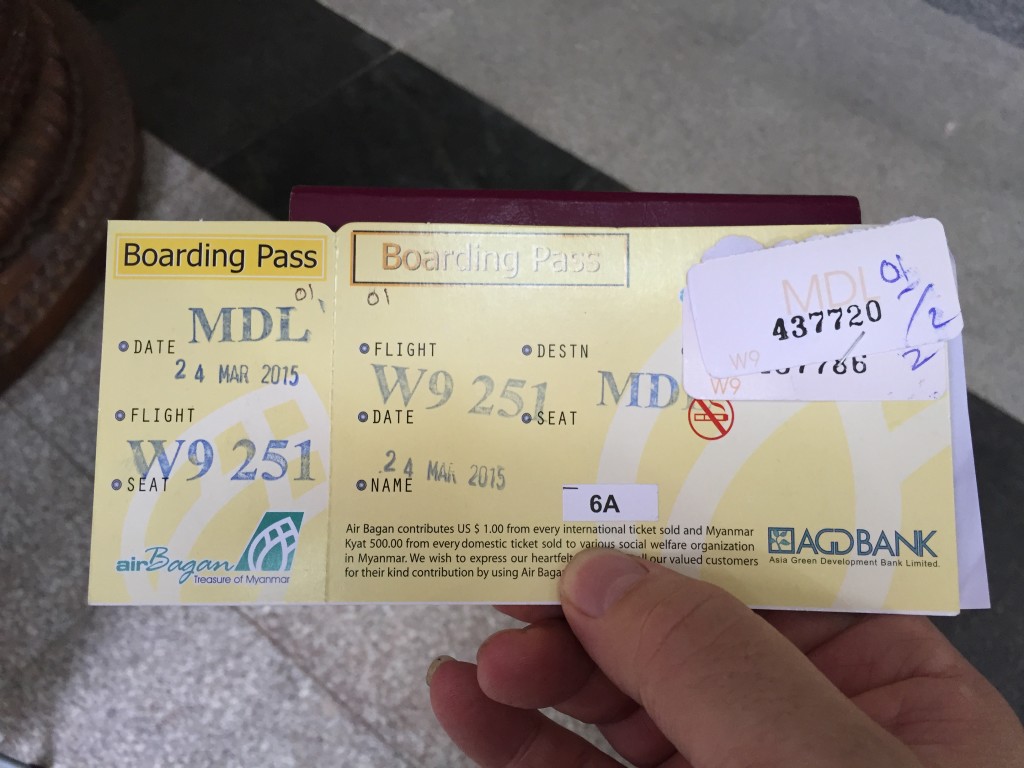 And for some reason I had a sticker slapped on my shirt!
I never did find out what the sticker was for. I suspect, however, it was to do with being called for boarding as there are no working status screens in the departure lounge and staff walk around shouting out the number of the flight and the destination.
Flying Air Bagan was really like flying 'old style' – on a 90-minute flight we even got a meal…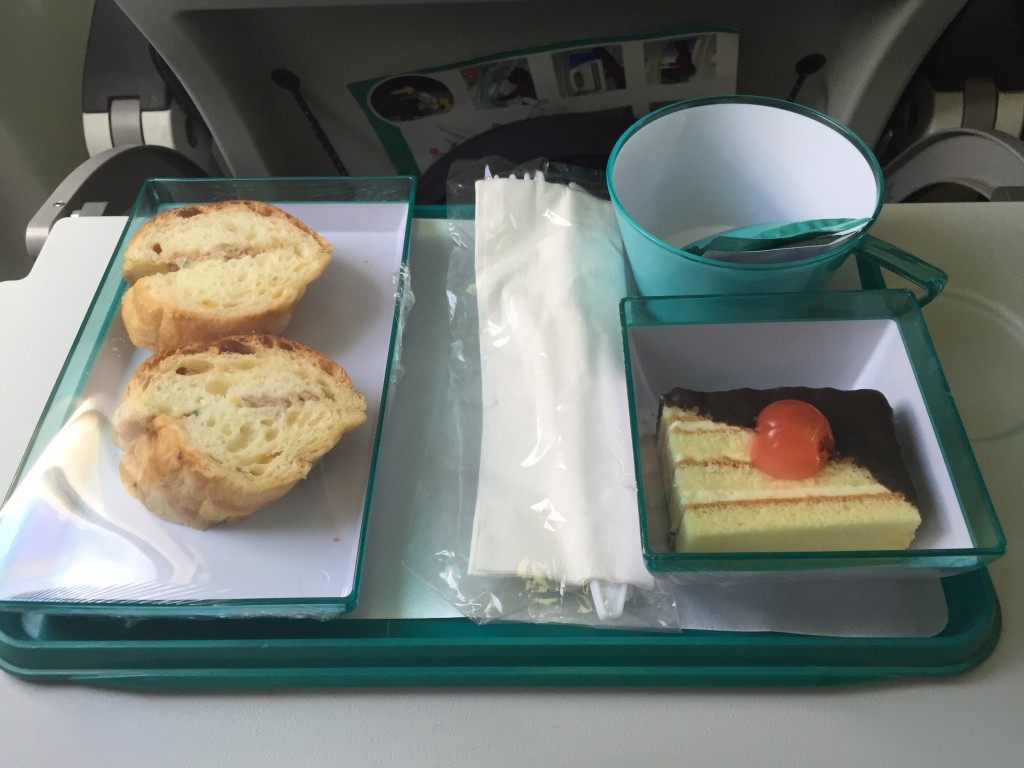 FourSquare: Domestic Terminal
If you have enjoyed this article then please feel free to share it using the buttons below.