Visited Mandalay Grand Royal Palace, which was some 15 – 20 minutes north of my hotel.
On the map it looks like that there are possibly four entrances to the palace, however, in reality there is only one, and certainly only one on the east side that tourists (foreigns) can use.
To enter the Grand Royal Palace you have to buy a 10,000 kyat (US$10; £6.50) Mandalay Archaeological Zone Ticket that goes you entry to not only the palace but also a number of other sites around the city. Unfortunately I could not find a map or a list of the other sites!
The QR codes on the back of the ticket are a little odd. I scanned them thinking it may take me to a website or something that gave me information about the sites the ticket covered, but all it gave me was gibberish.
The palace is surrounded on four sides by a moat, hence a the north, south, east and west entrances. Standing on the bridge across the moat also gives a good view of Mandalay Hill, which I climbed later in the day,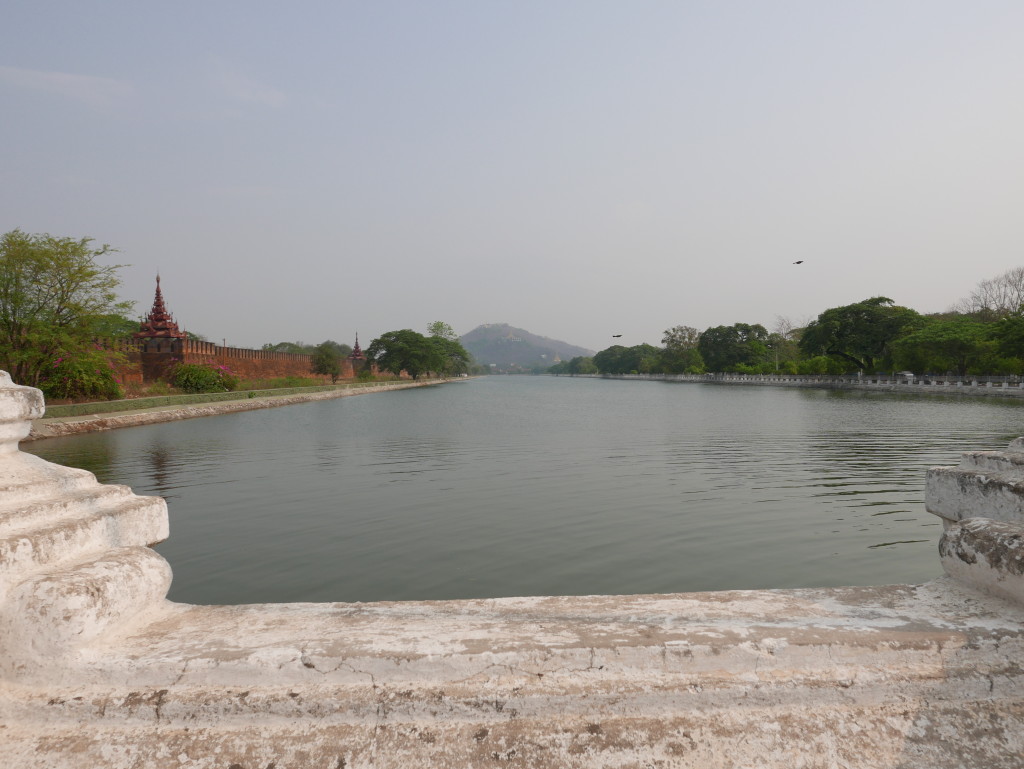 The main entrance to the palace…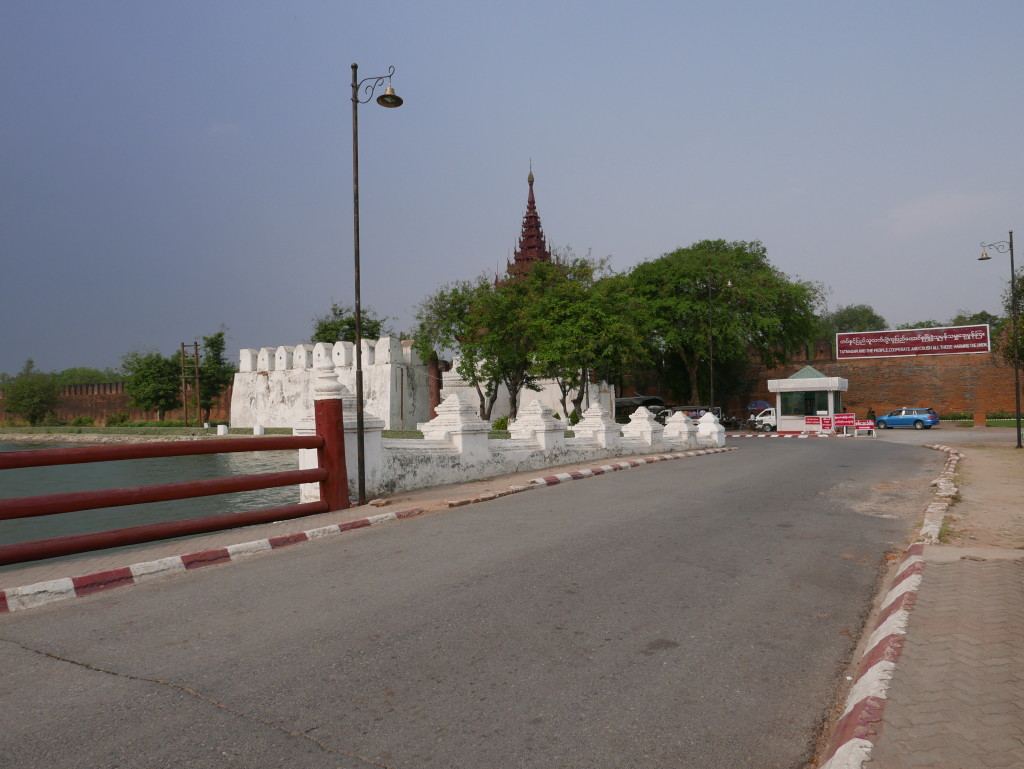 Access to the grounds inside the palace, which seems to be an army camp, is limited.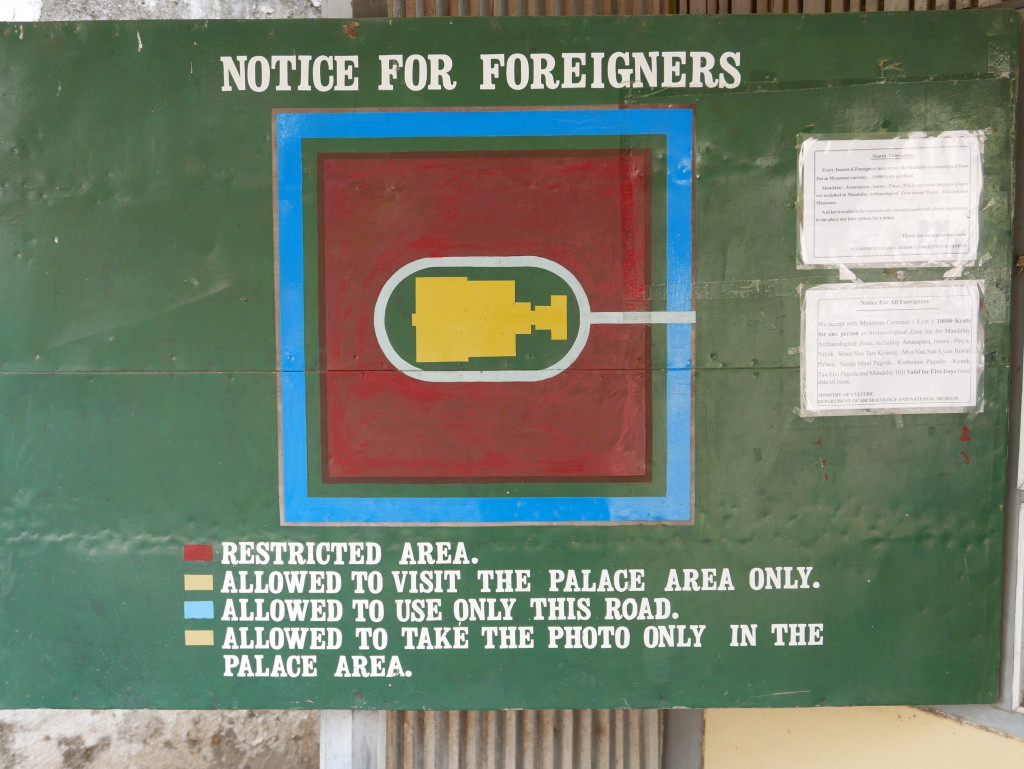 The main entrance…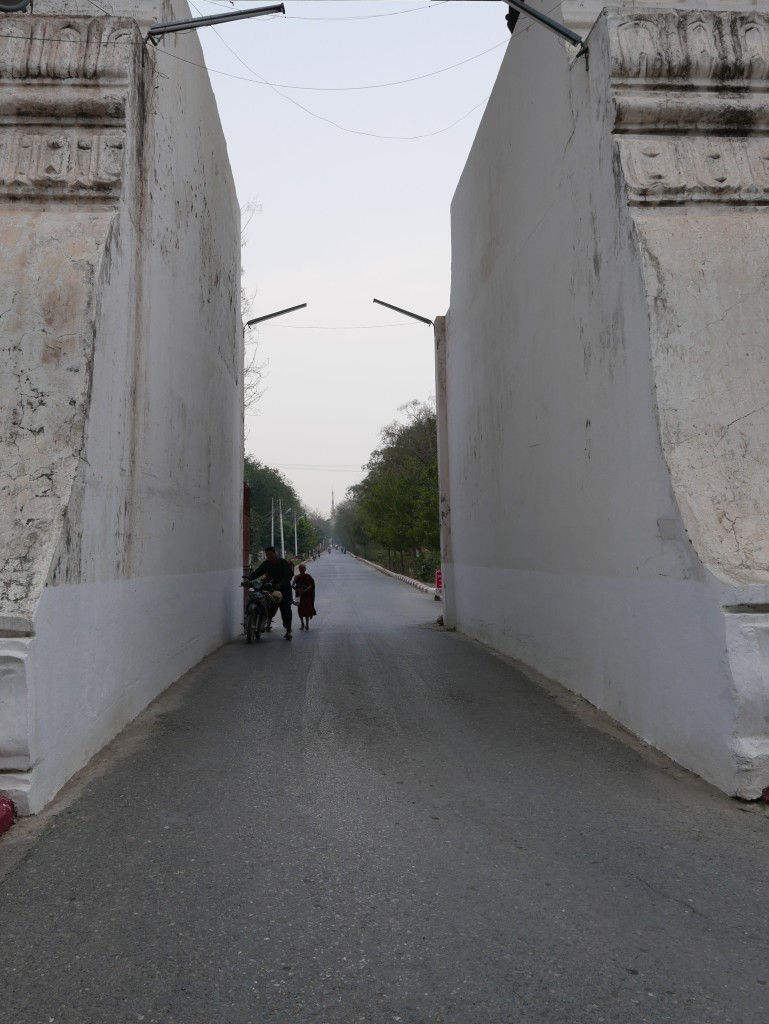 Even the architecture of the main gate is worth a look…
Main road leading from the gate towards the Mandalay Grand Royal Palace…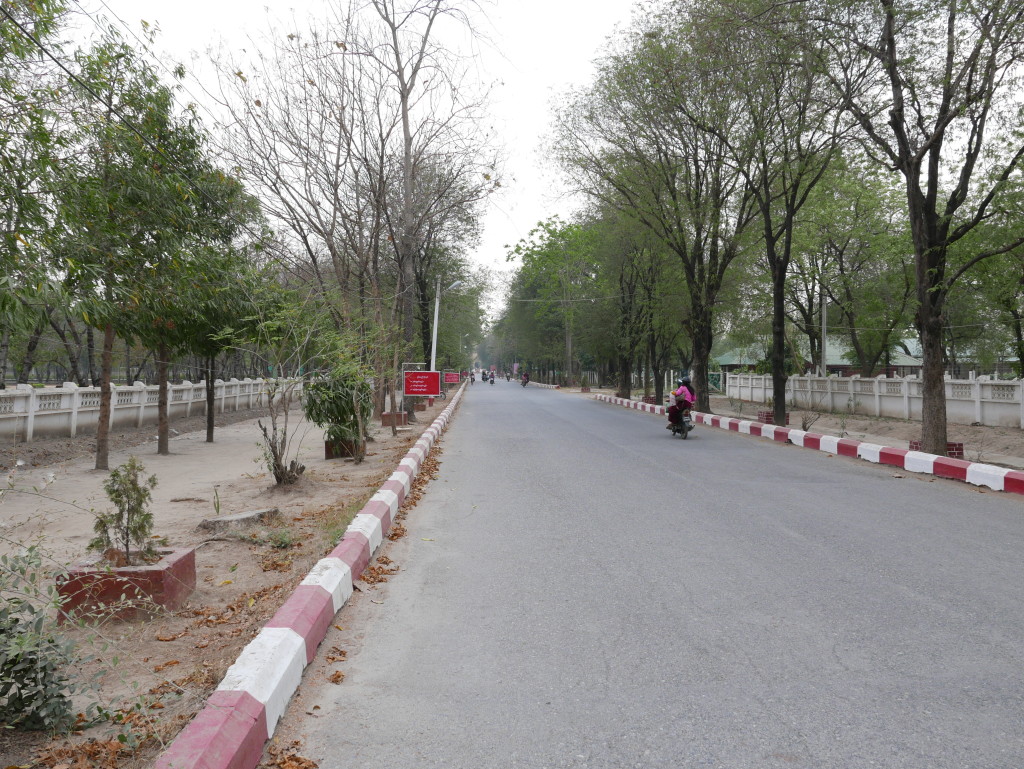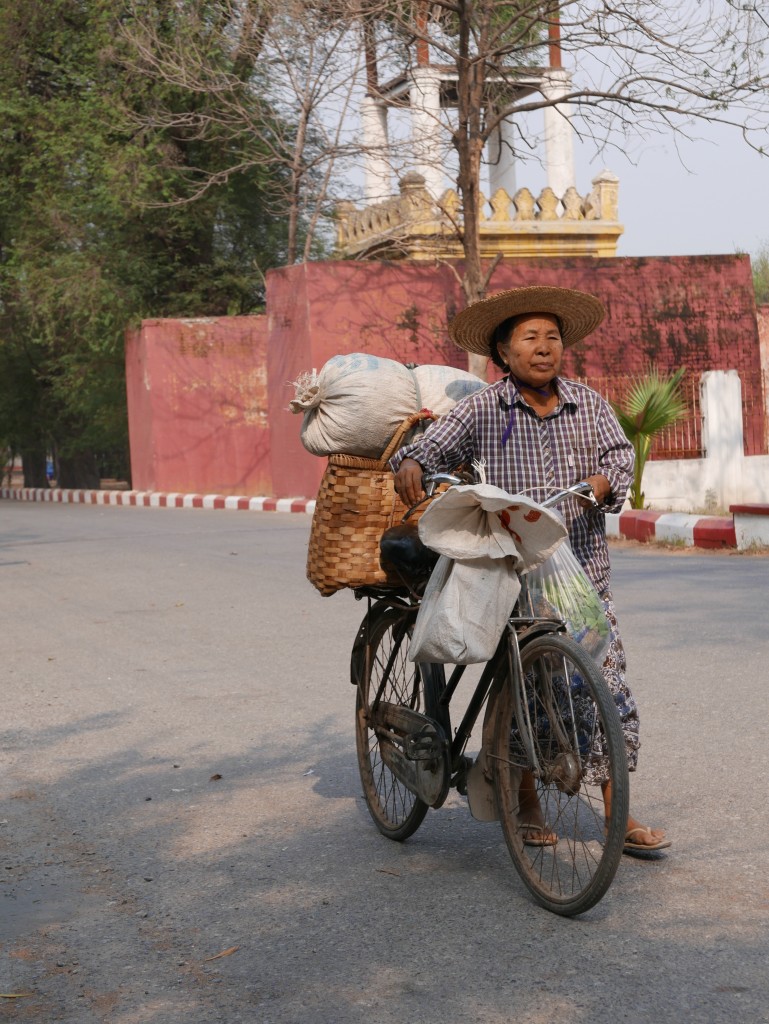 The Grand Royal Palace.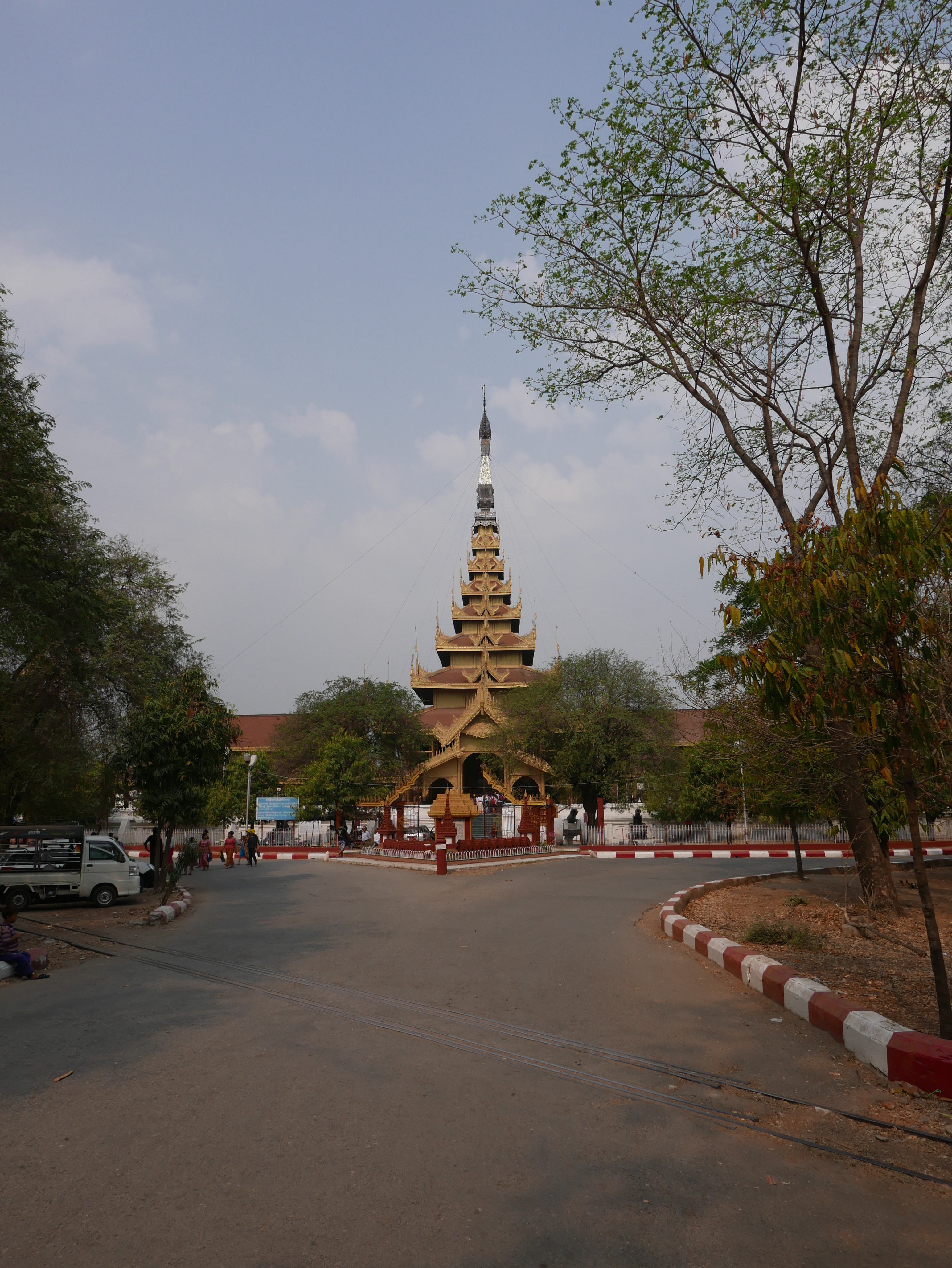 Around the outside of the main palace perimeter, on the north side of the palace, are a series of what I can only describe as memorial gardens.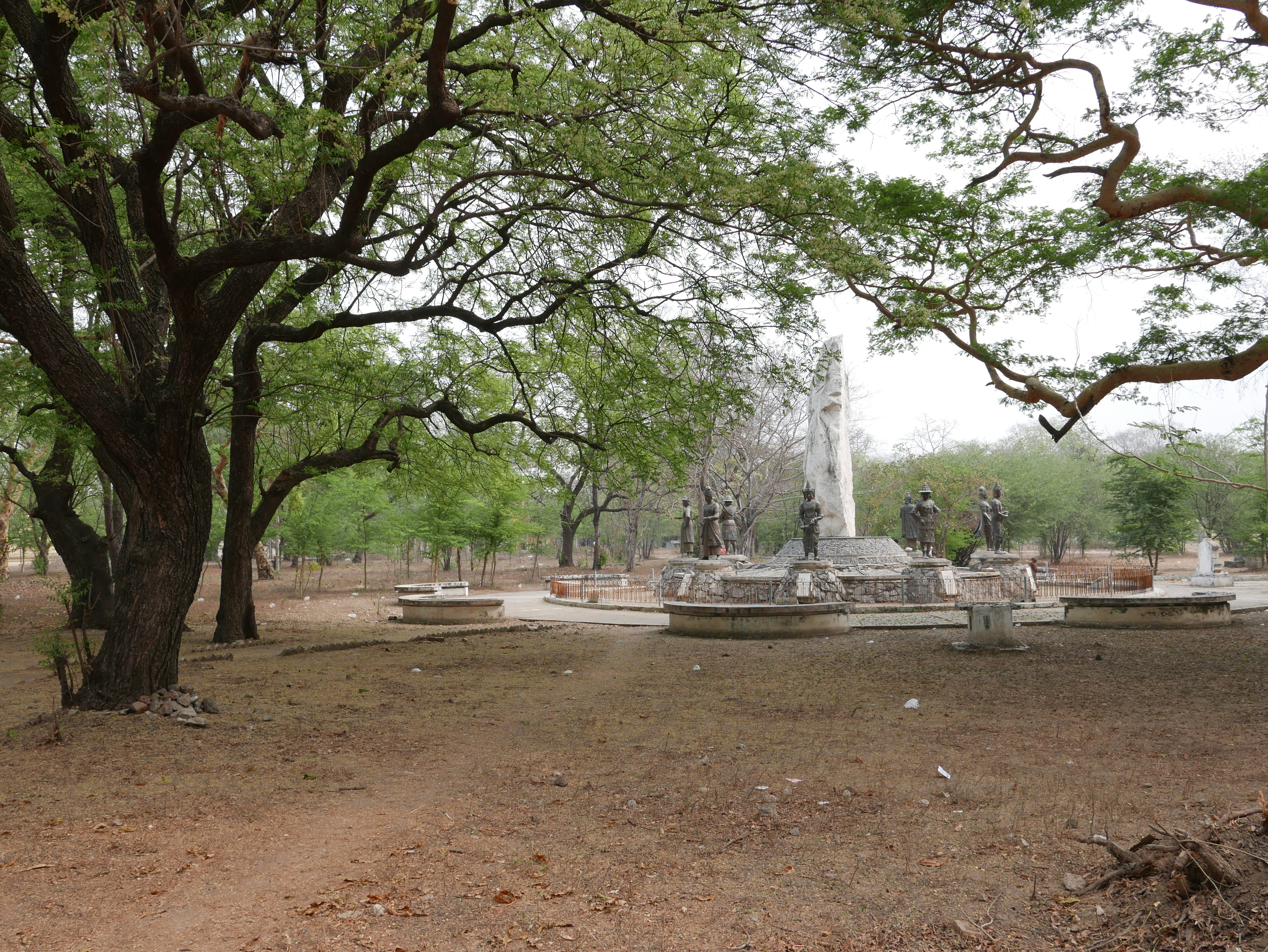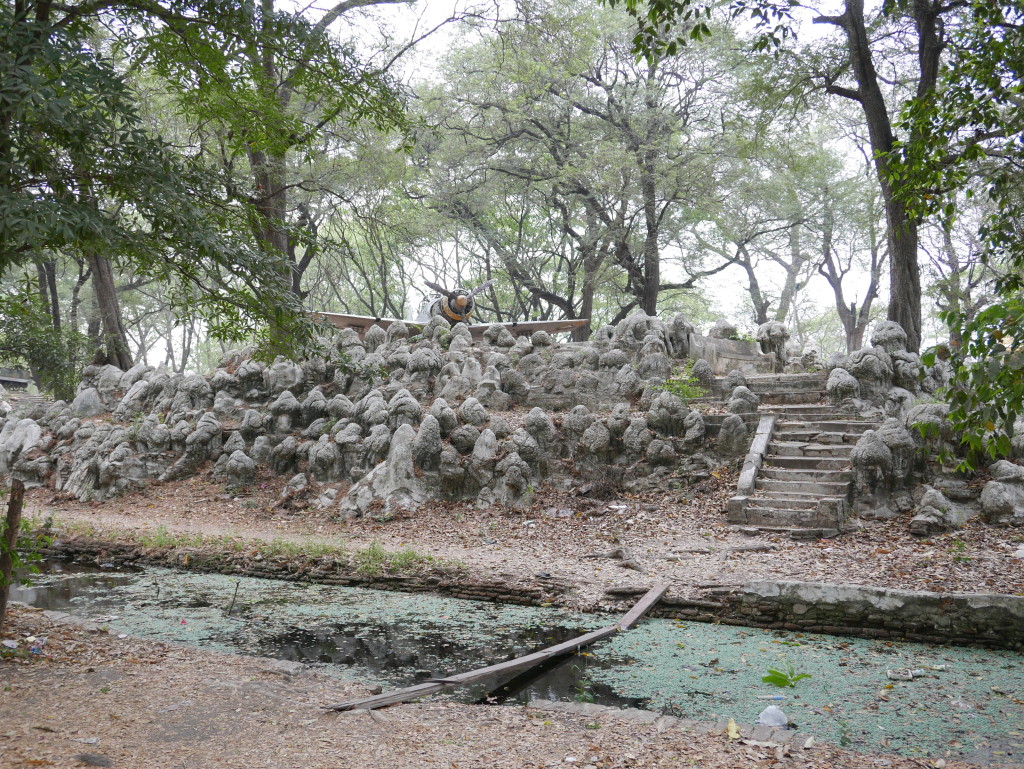 Rather sadly everything feels a little abandoned and run down.
Although it is the height of the dry season some of the trees in the grounds of the palace were spectacular….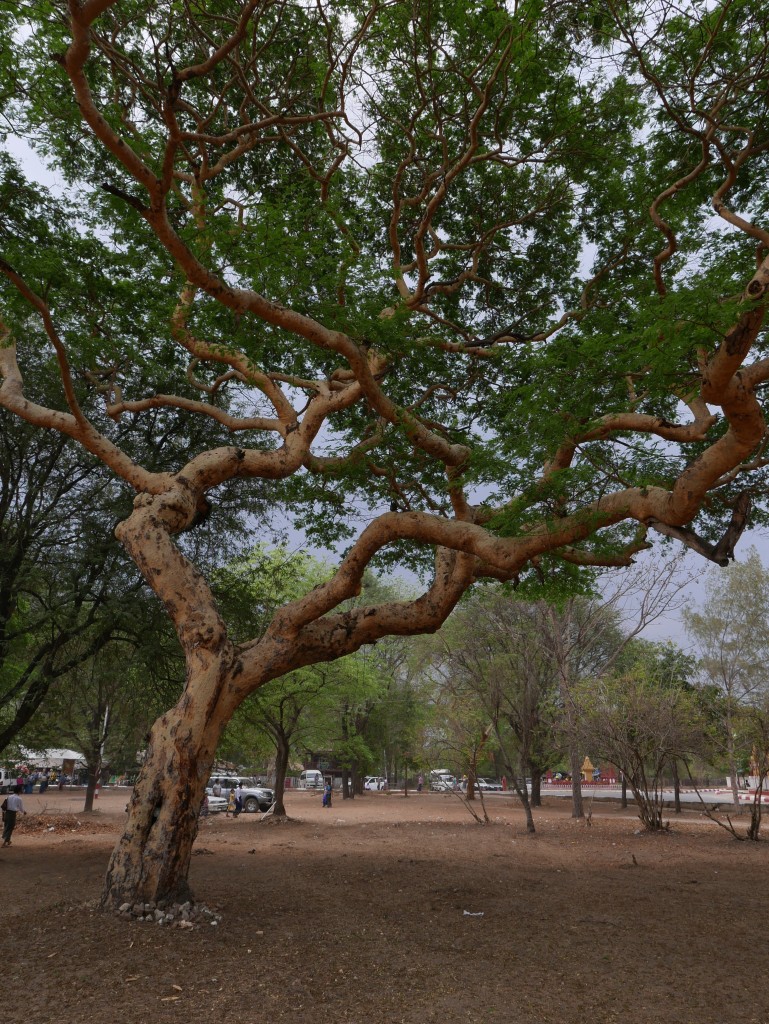 The advantage of walking around the perimeter of the palace is you get to see it from a number of different angles and it is quite stunning, although is does look a little run down.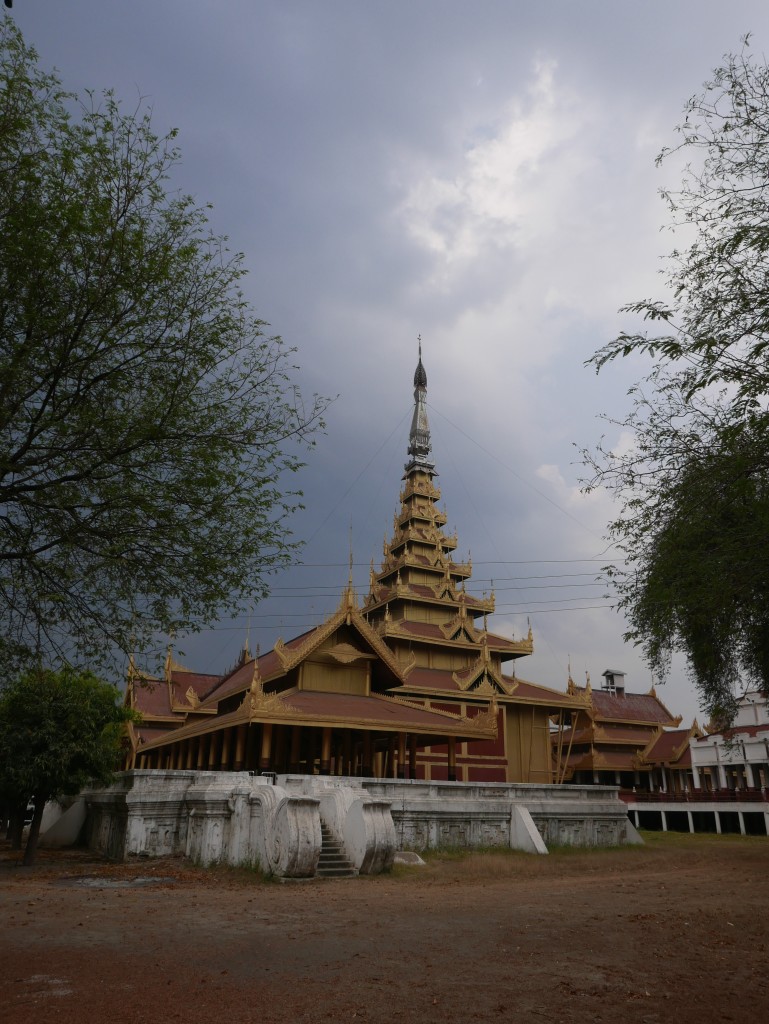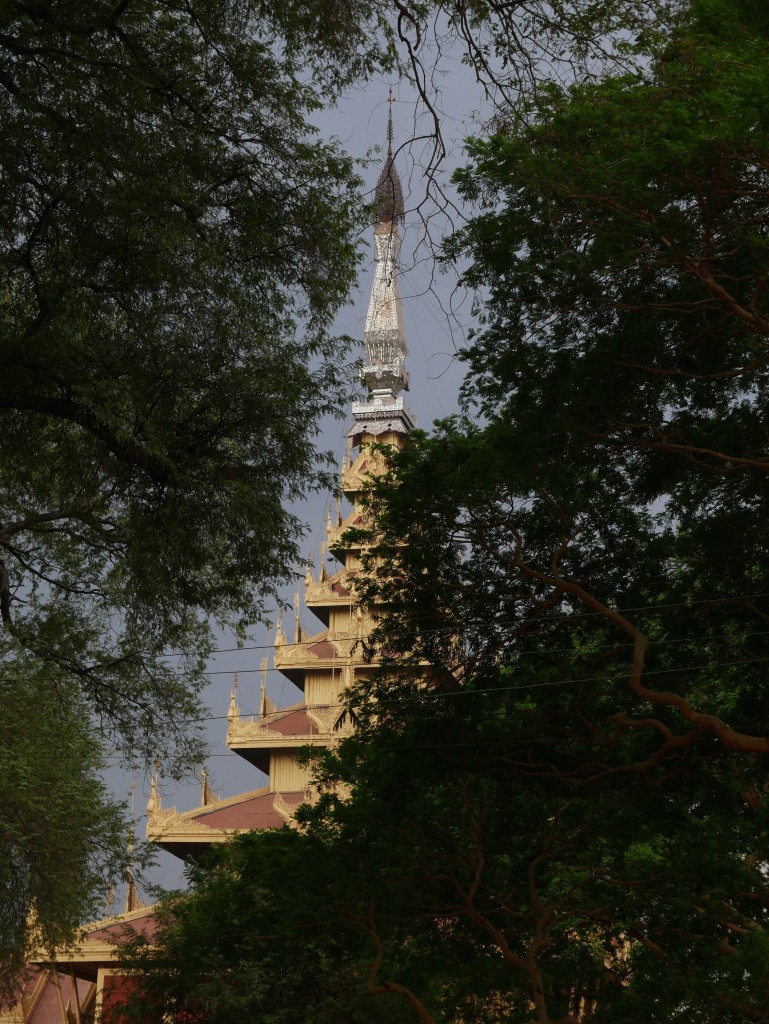 As with lots of places in Myanmar there are small food stalls dotted around.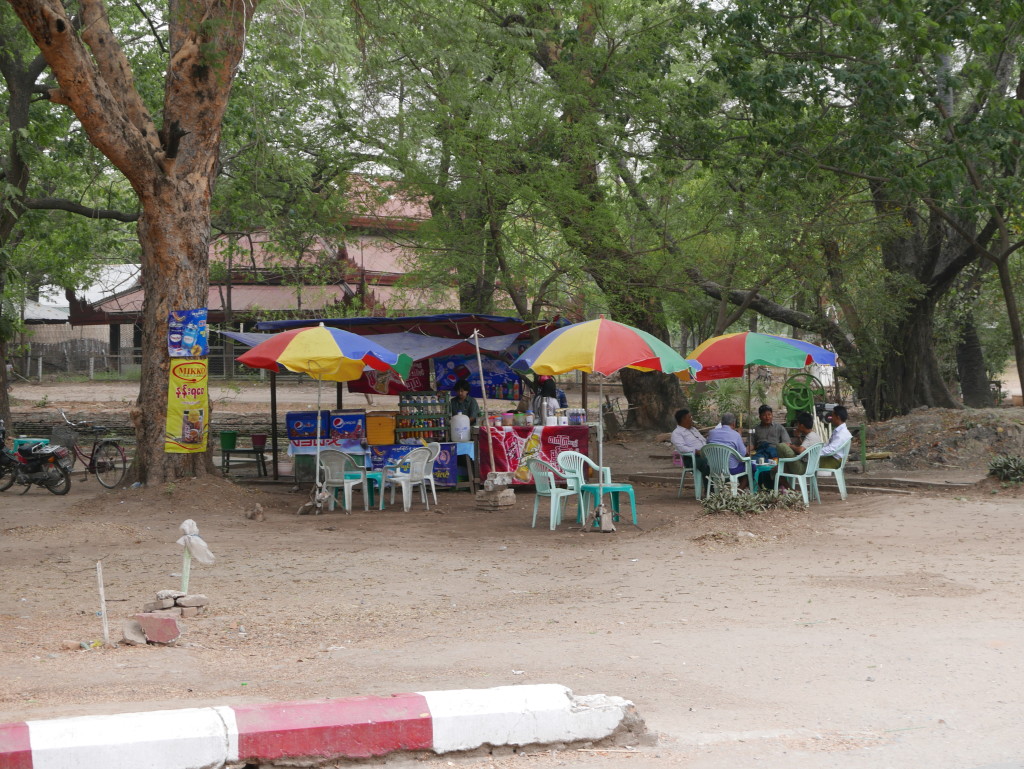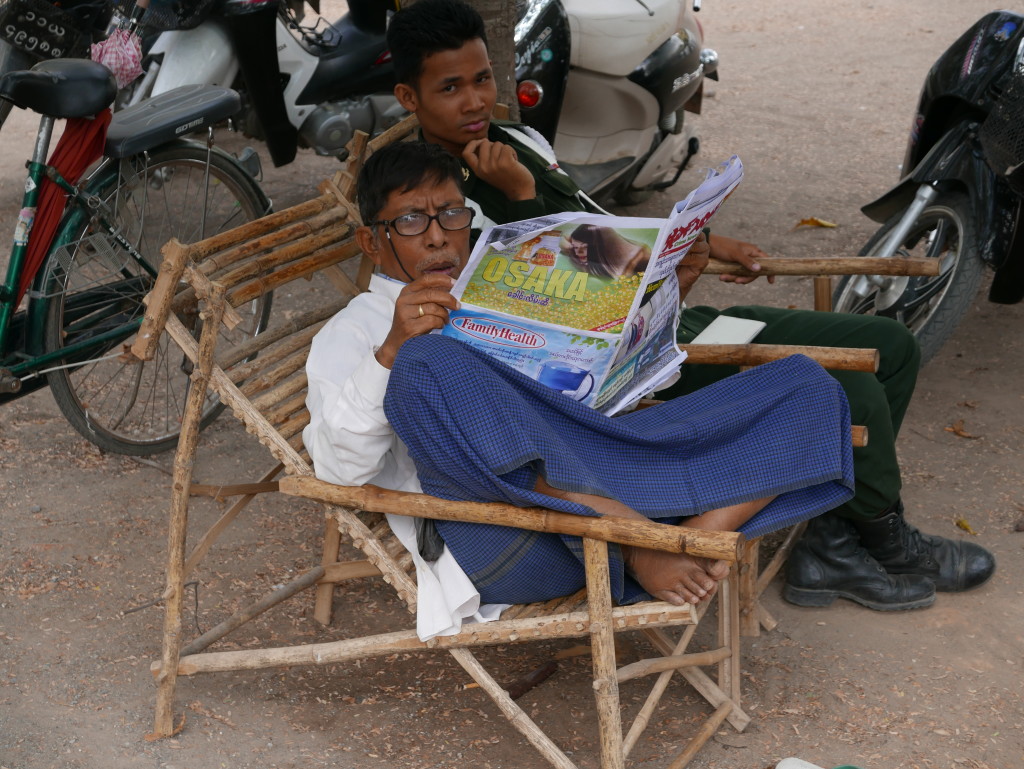 And this was very weird, an abandoned crazy golf course amongst the trees….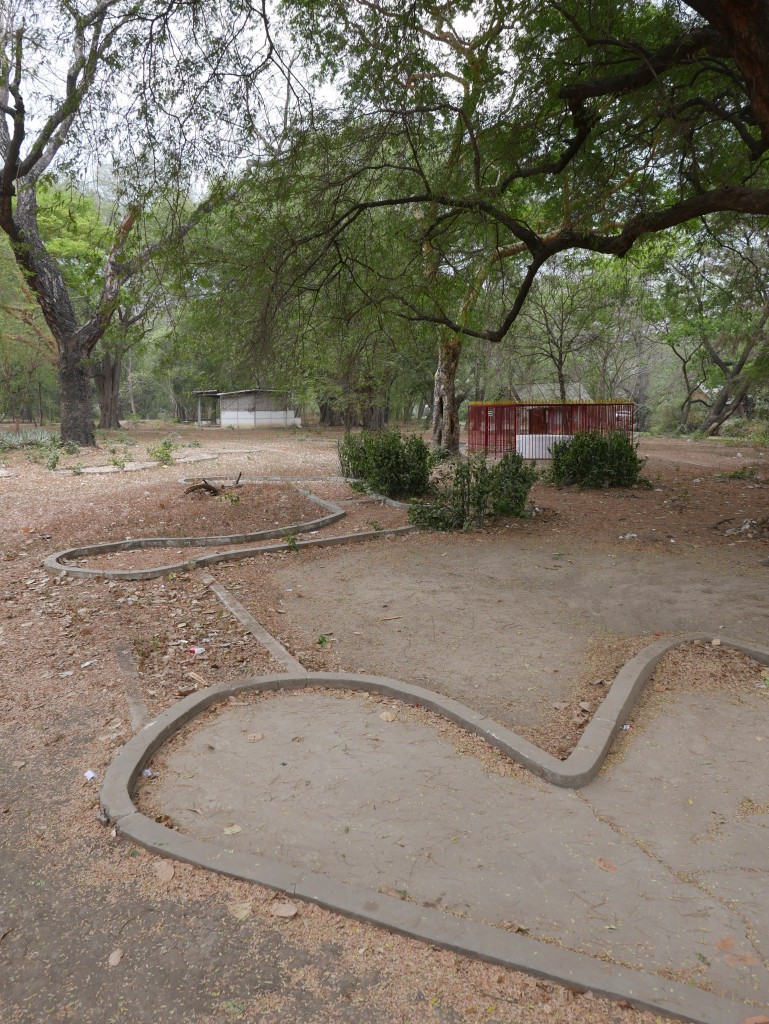 No one seems to do the walk around the perimeter…
The palace is stunning….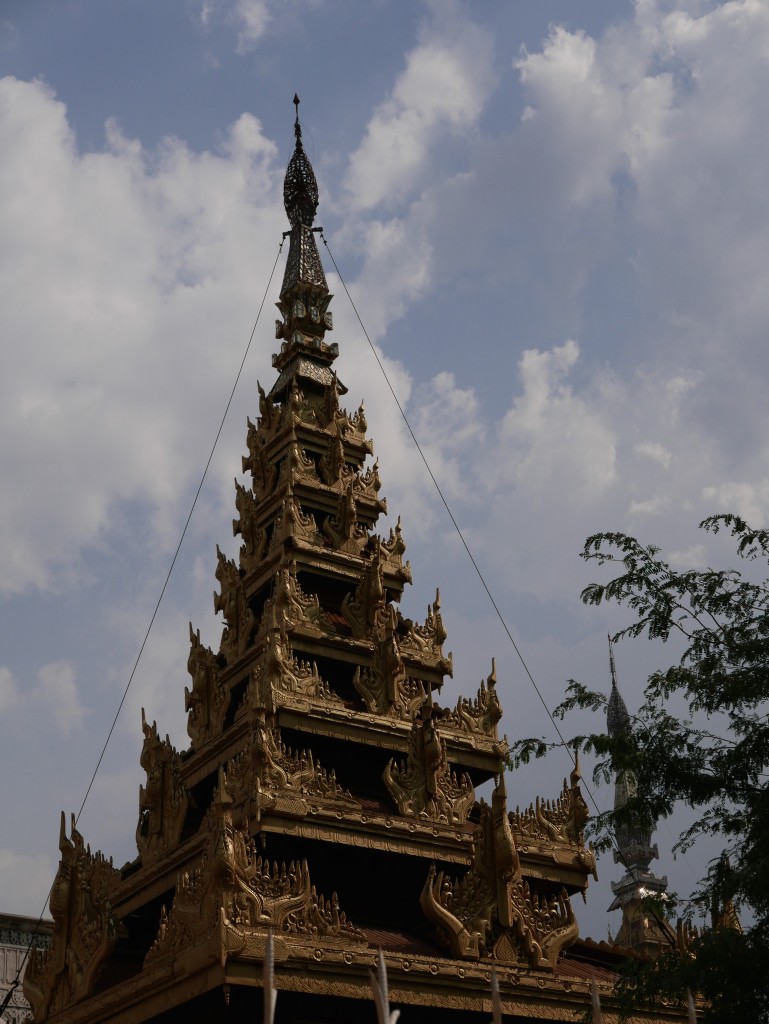 The Watch Tower is worth climbing as it gives a good view of the palace layout.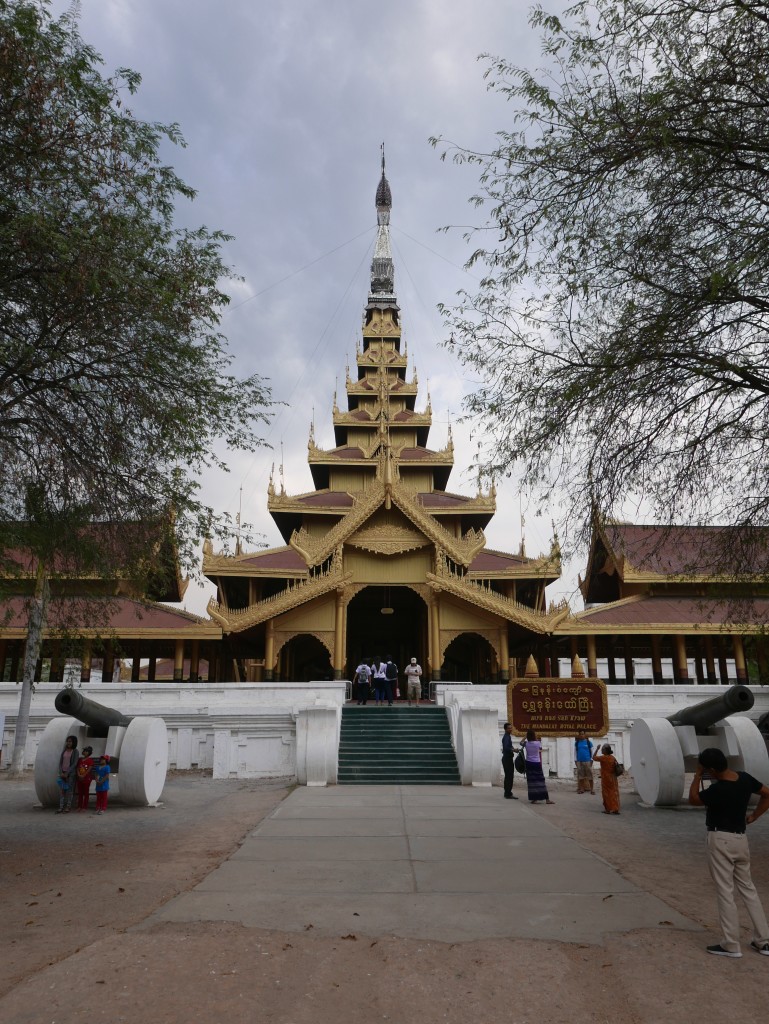 And finally the view from the palace back down to the entrance…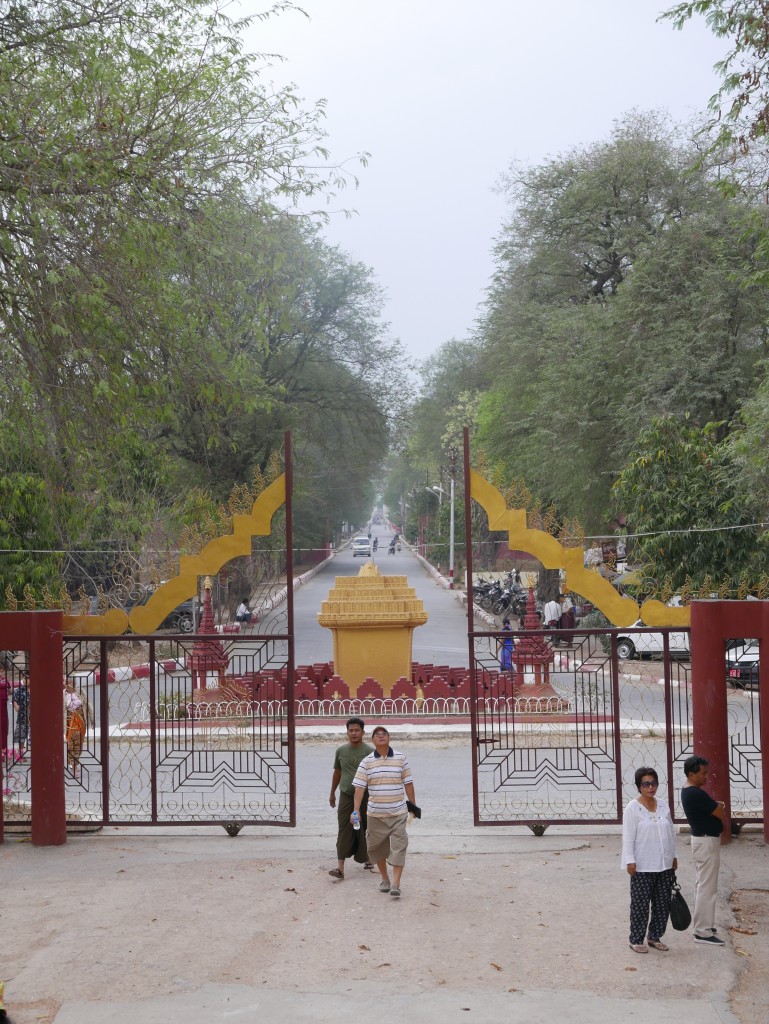 One thing that is evident is that the palace was designed to intimidate visitors with the long approach, the architecture, and this is process continues further with the layout inside.
FourSquare: Mandalay Grand Royal Palace
If you have enjoyed this article then please feel free to share it using the buttons below.