Lots of 'long-views' in the Mandalay Grand Royal Palace…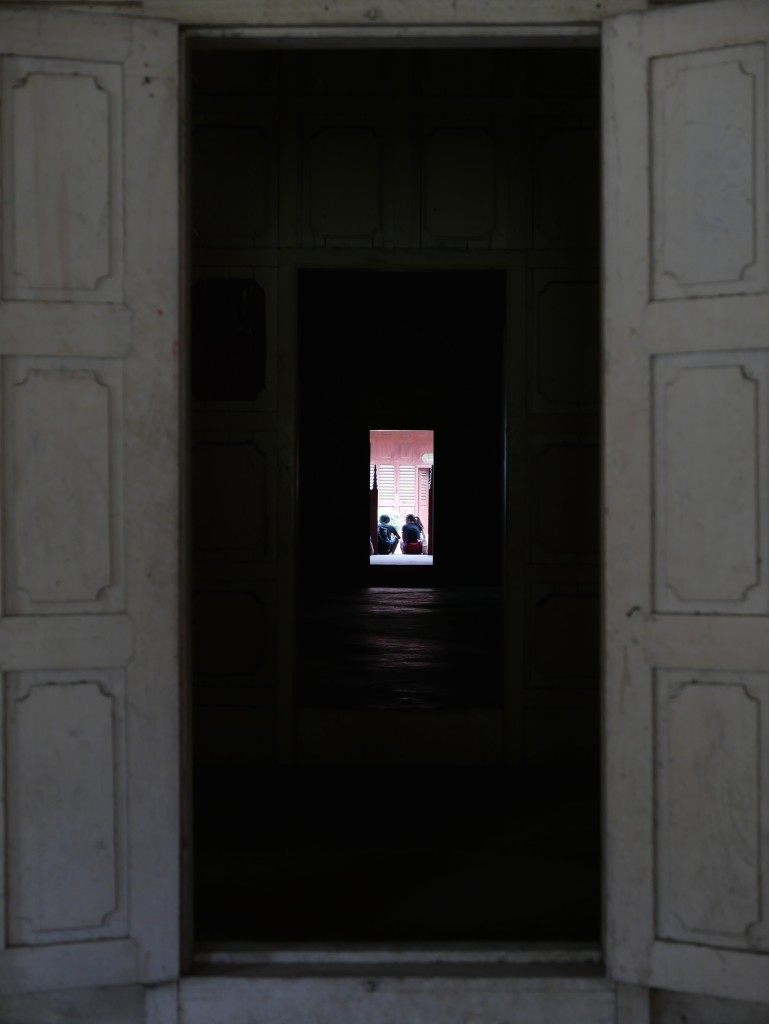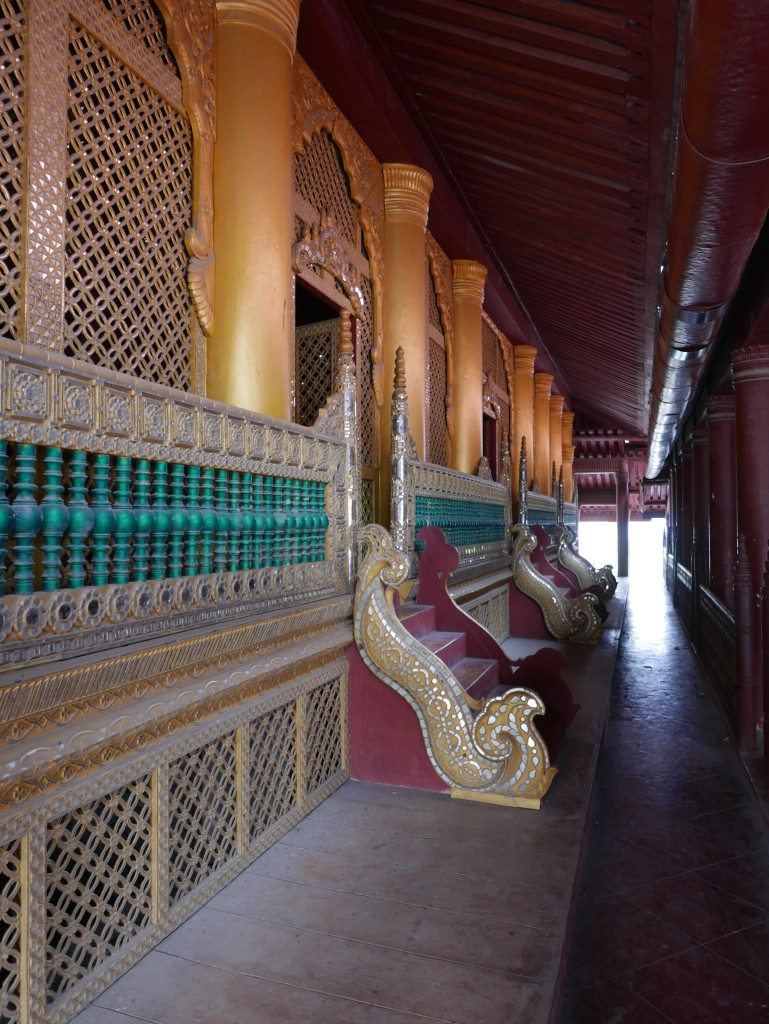 The palace is large….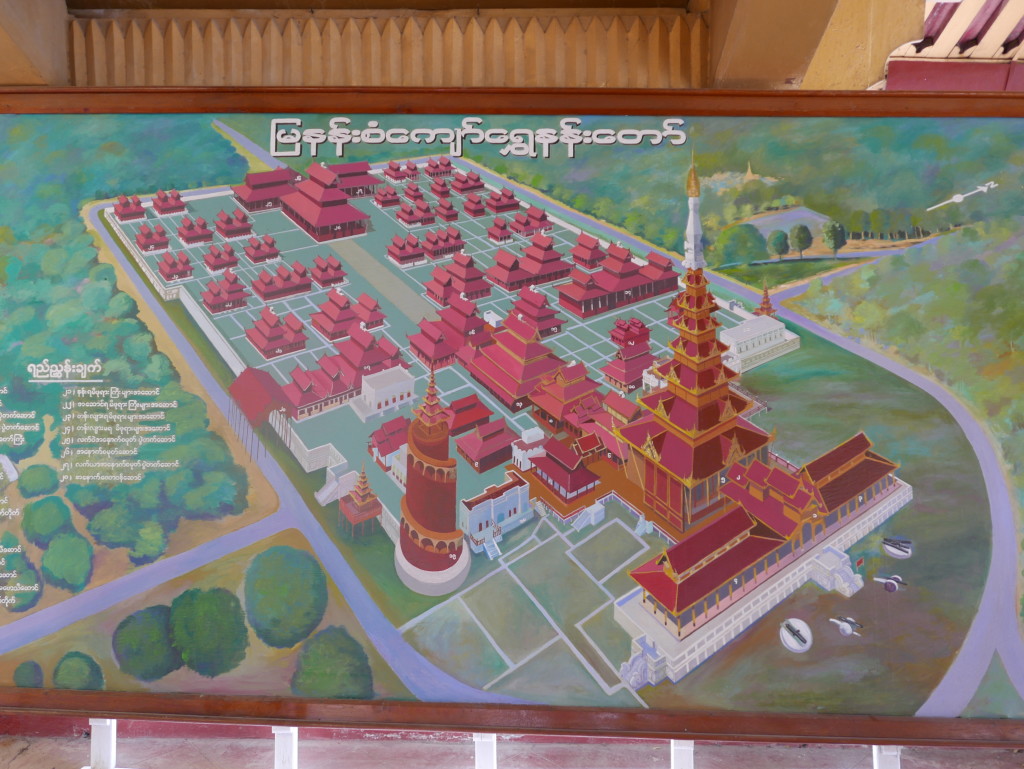 With the throne room at the front… looking down the long drive.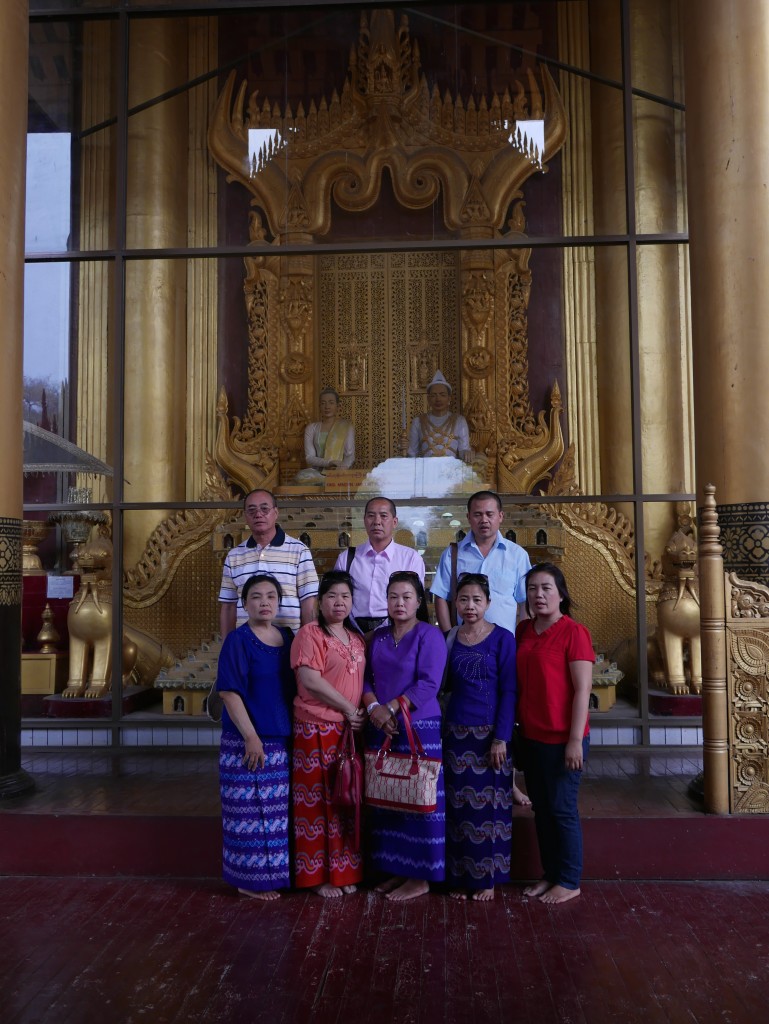 With the waiting (audience) areas in the wings to the left and right of the throne room.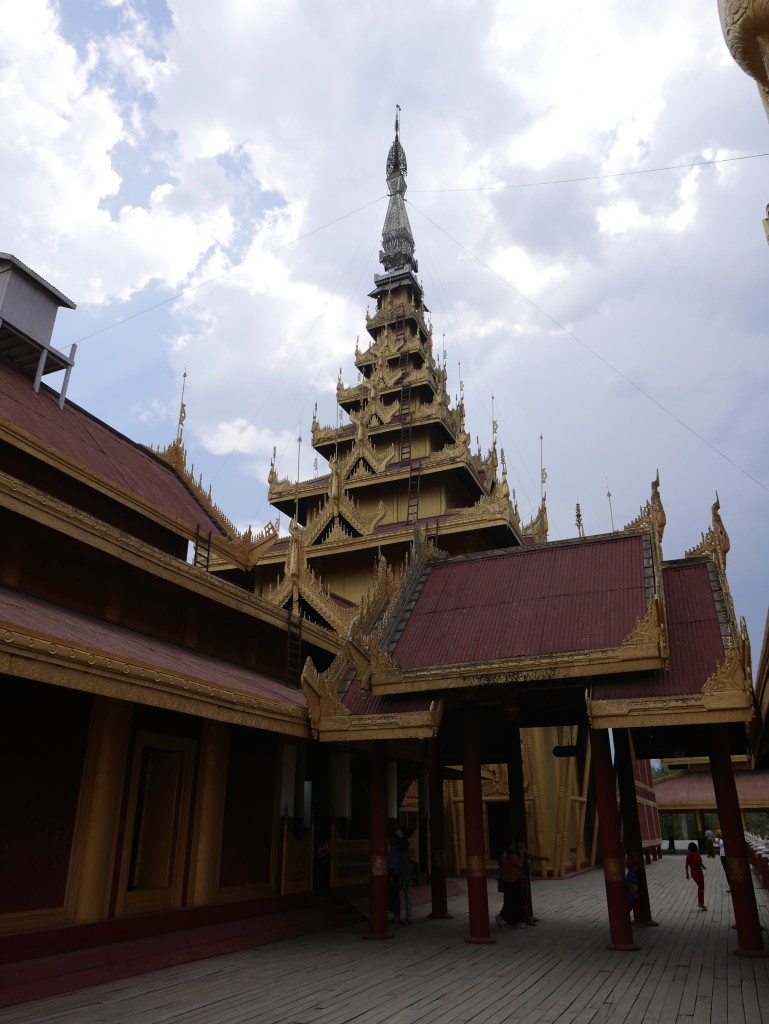 Climbing the Watch Tower is worth the effort (it is a bit rickety) as it gives great views of the palace complex.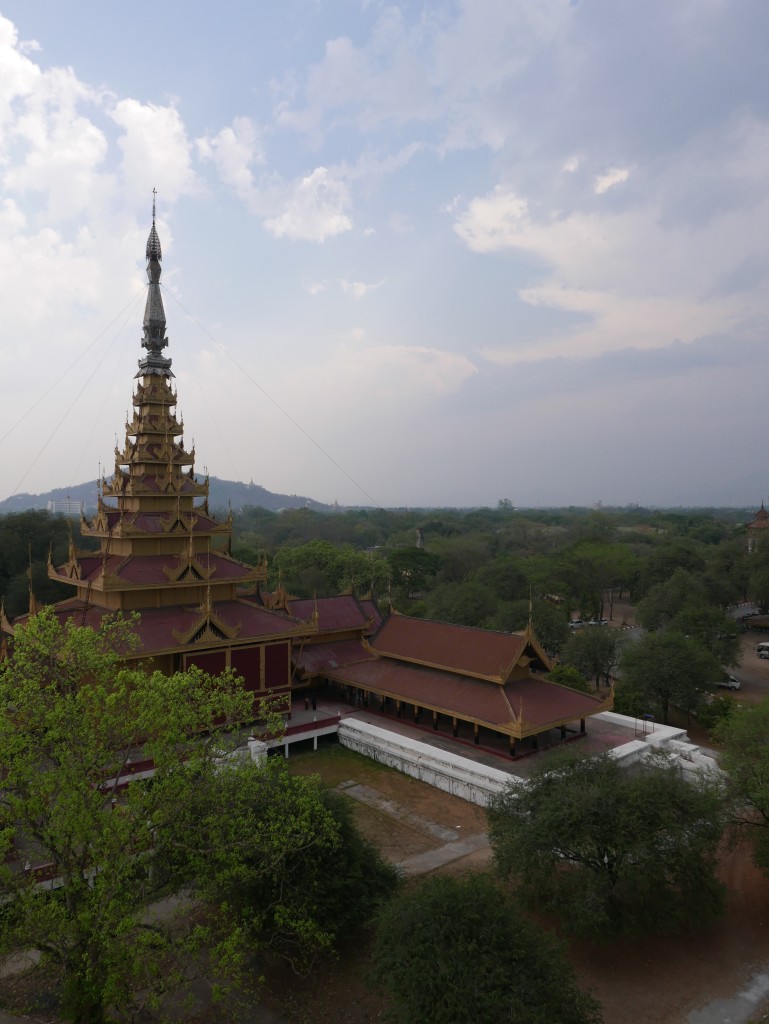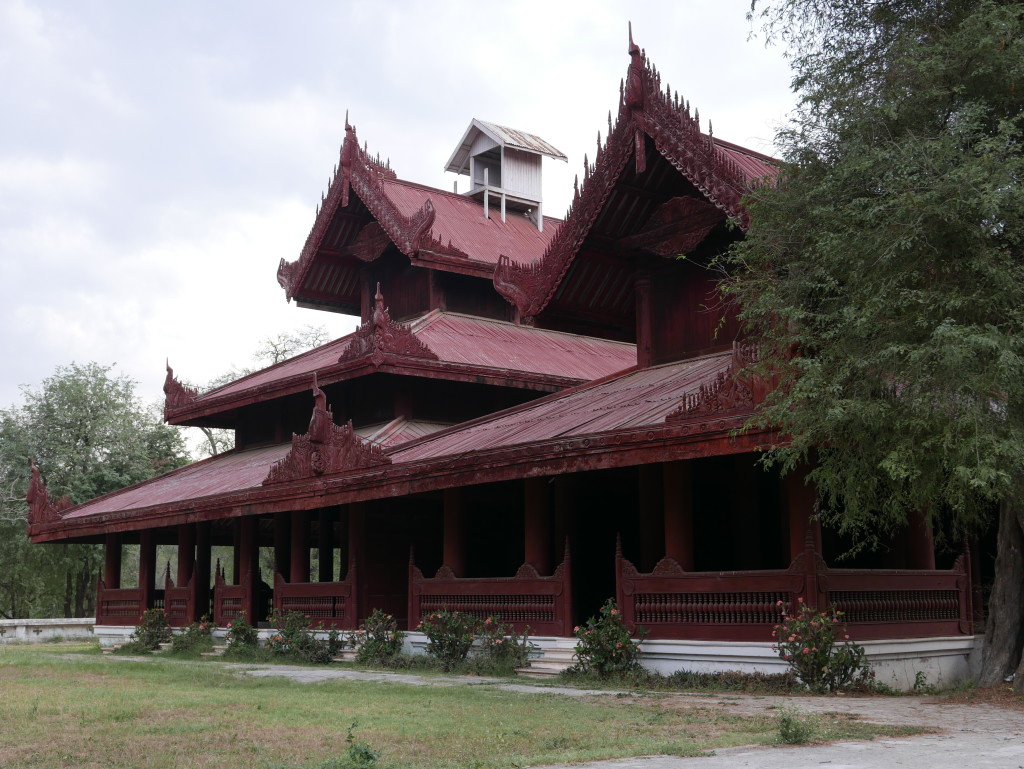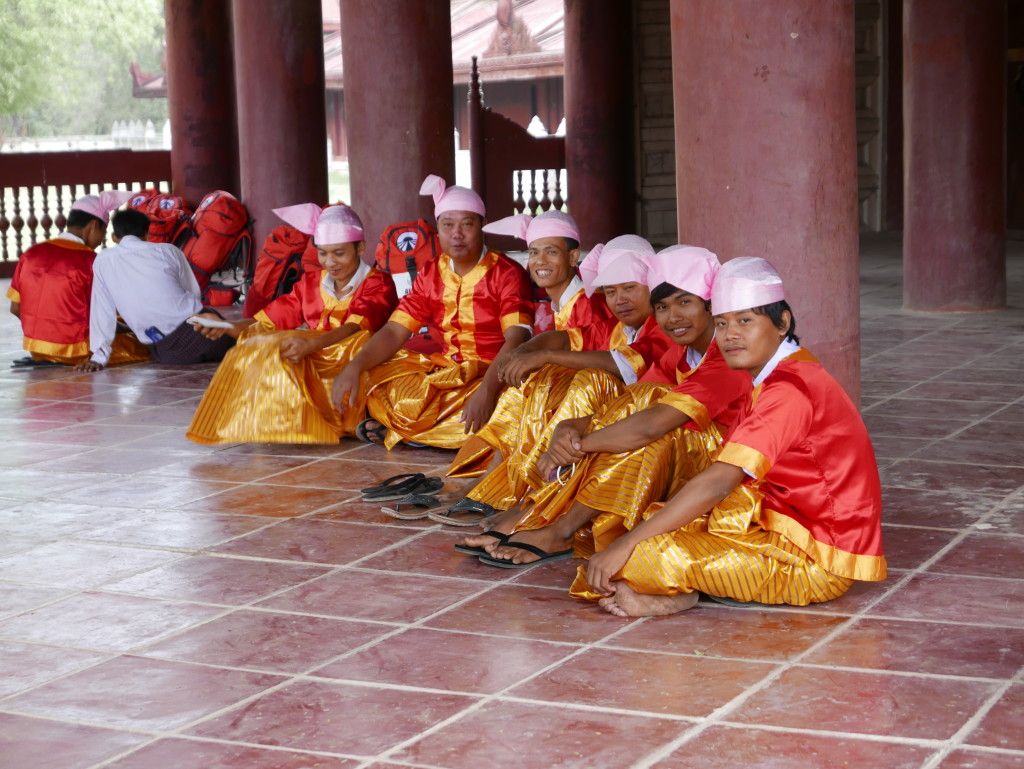 This was all a bit odd….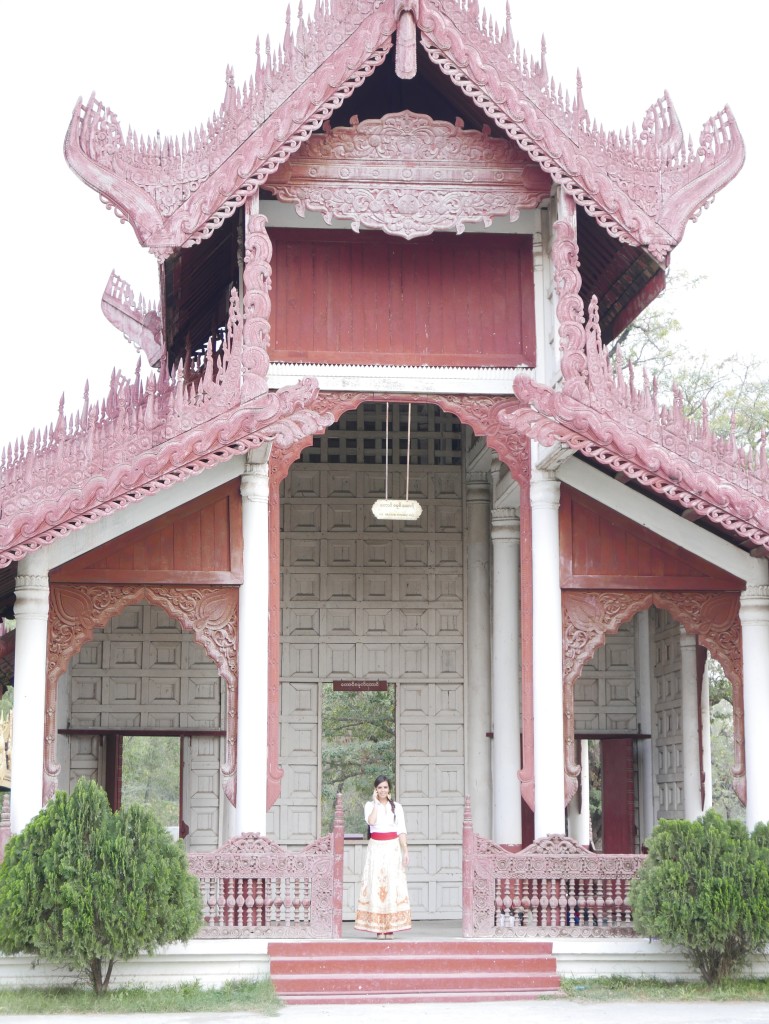 They were filming something in the grounds of the palace….
And I took a photograph of the people filming….
And told that was not allowed. Why not?
So, here are the photos…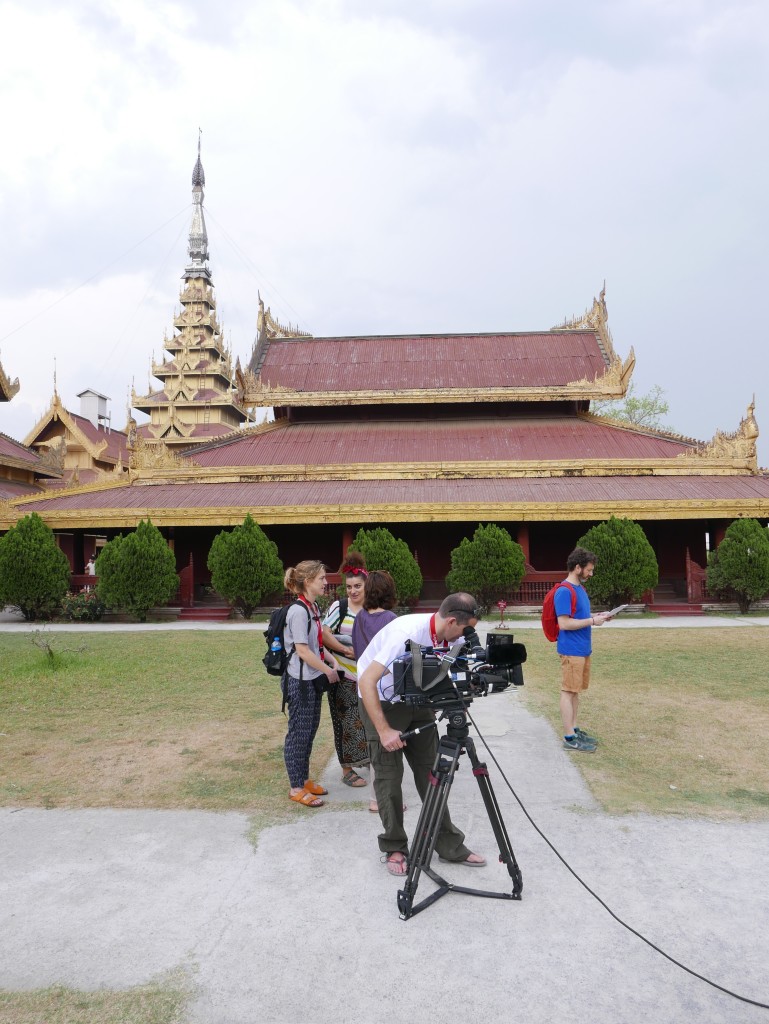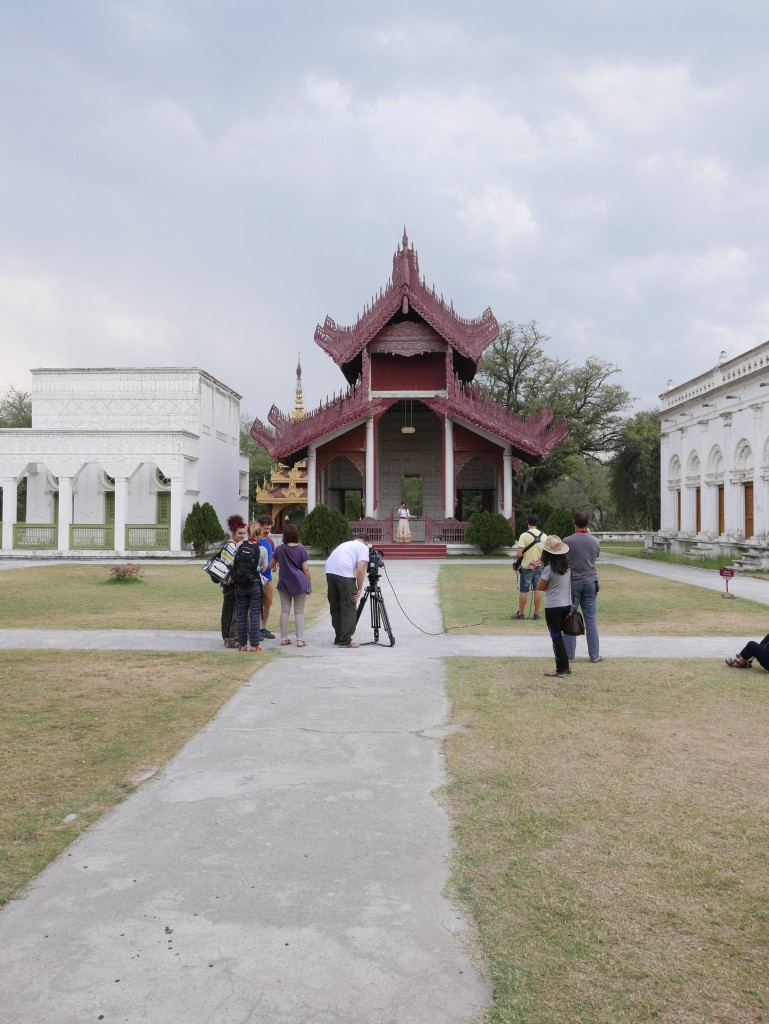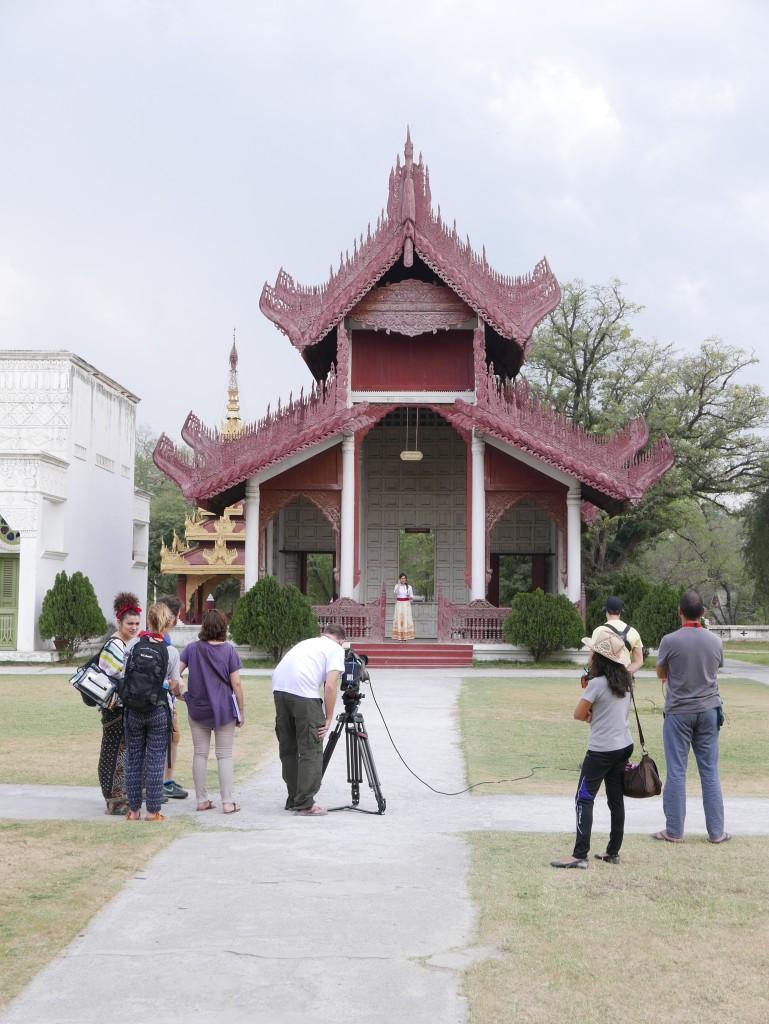 And it wasn't just me photographing the people filming…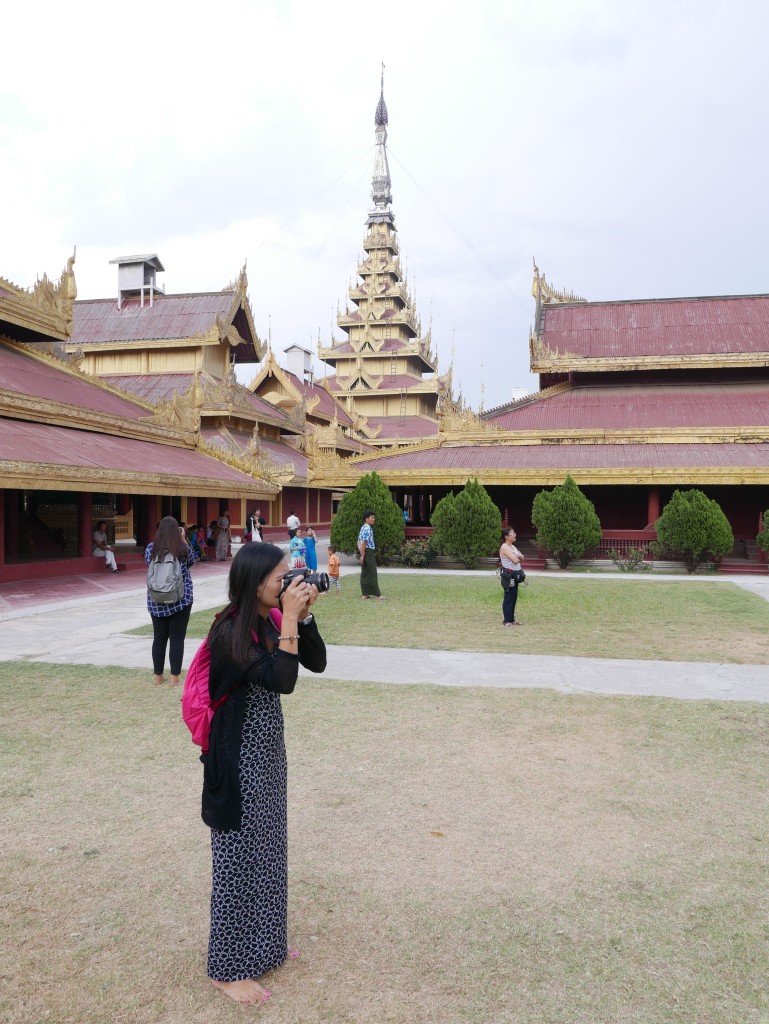 Why can't you photograph a film shoot?
So, looking back at one of the throne rooms again there is a 'long-view'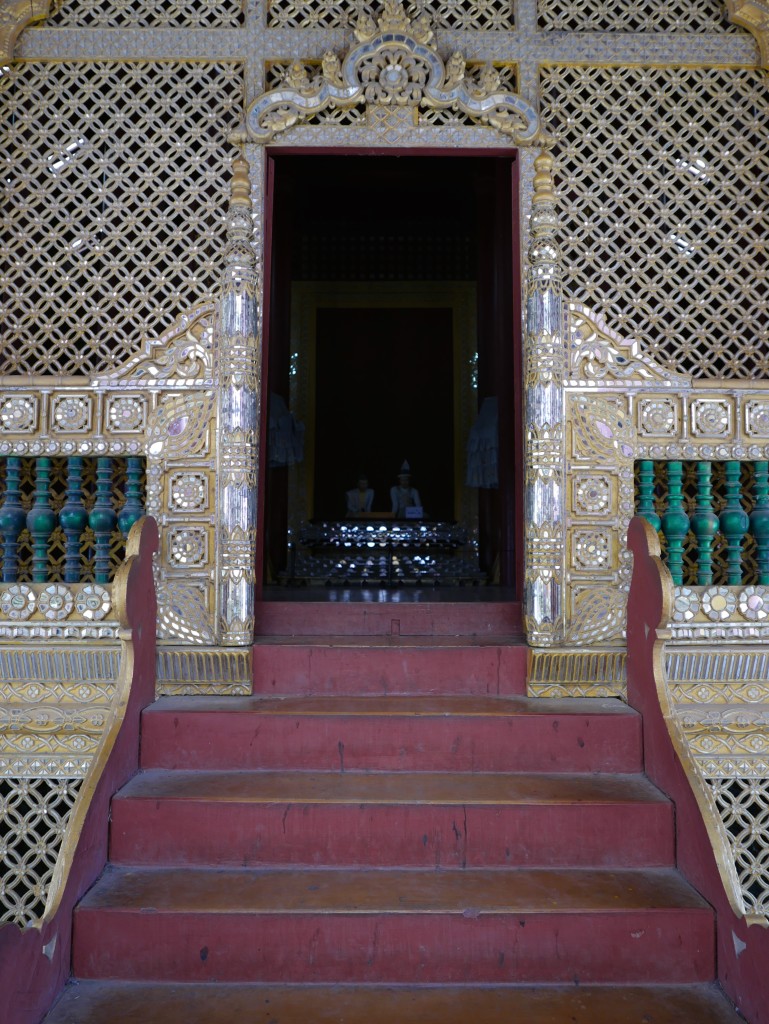 And this door is leads to the main throne at the front of the palace…
And back to the front of the palace….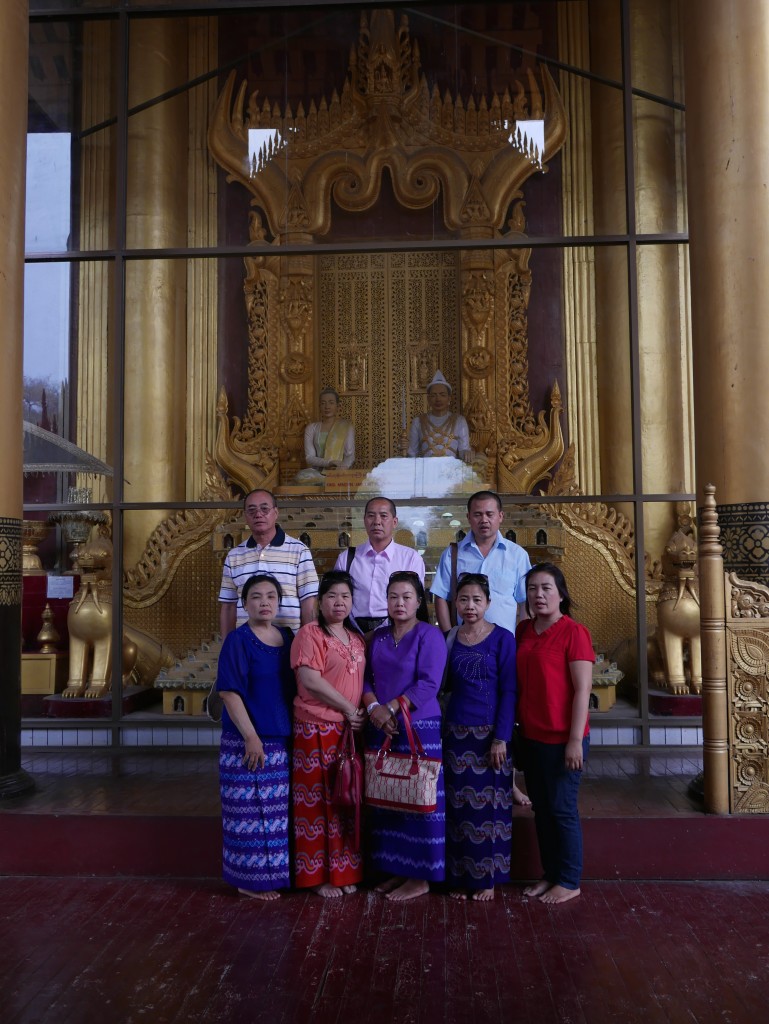 On the way back down the drive there is a small shrine that is worth looking at…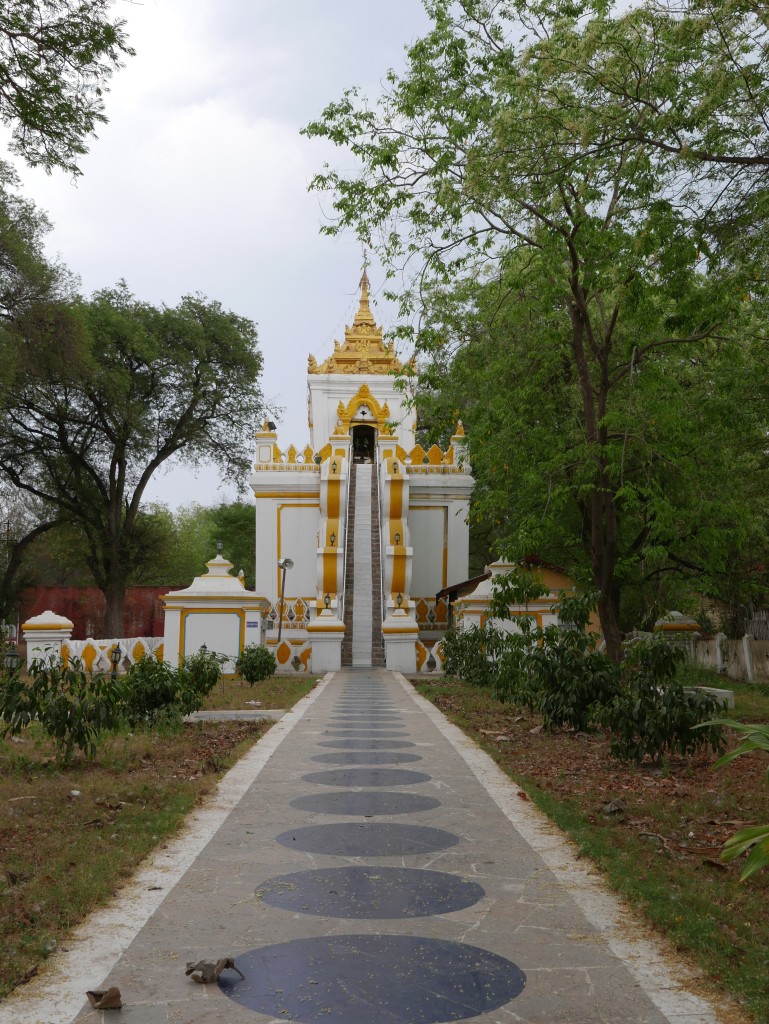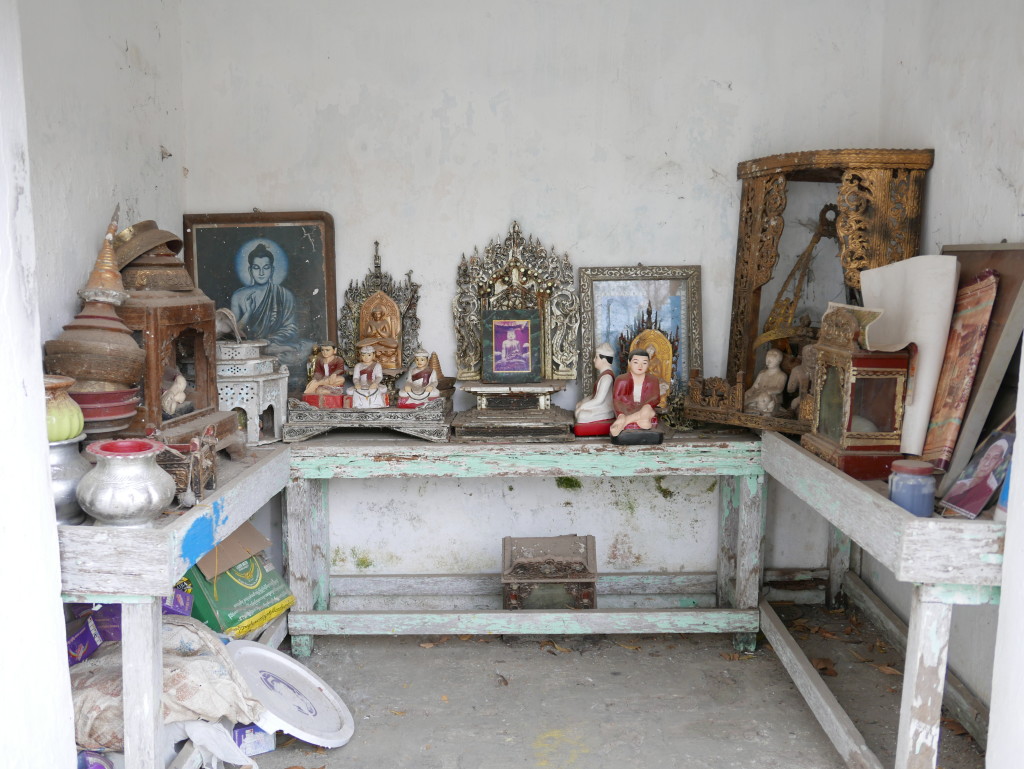 And back outside the palace complex.…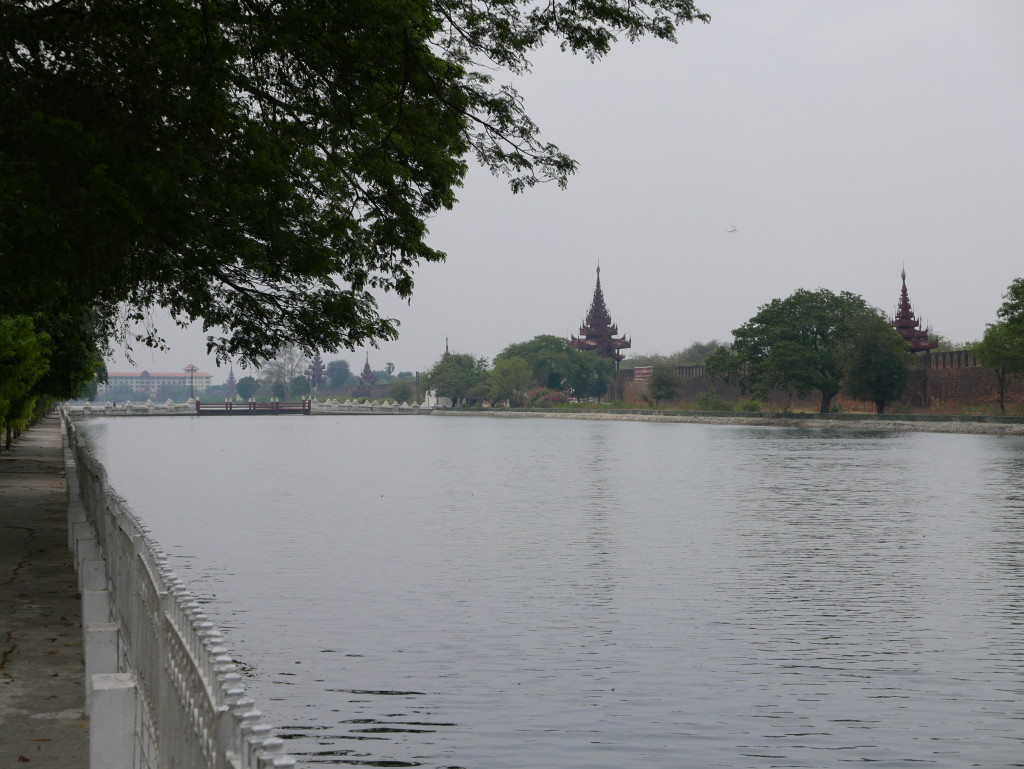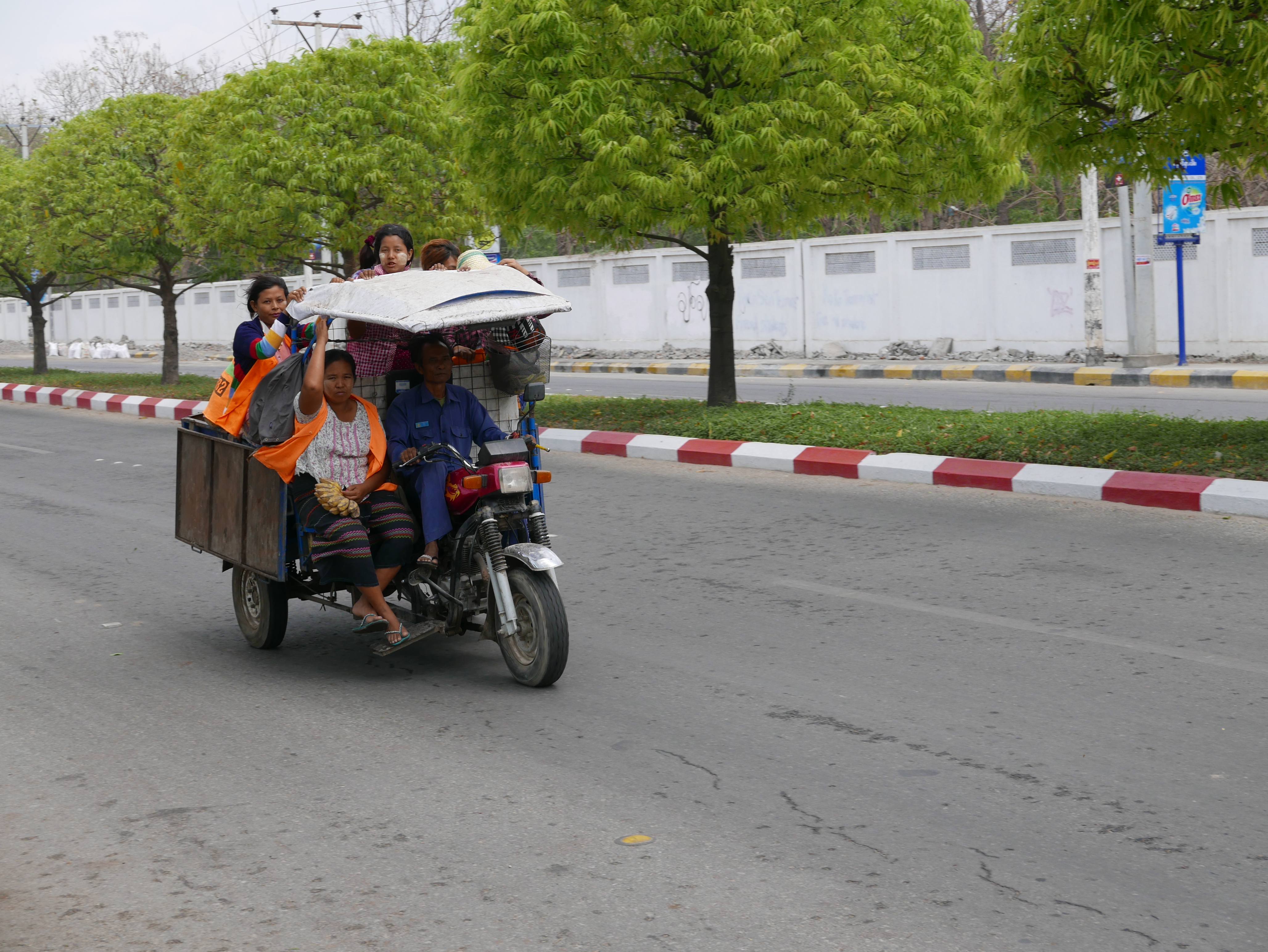 The palace was spectacular – however a lot of it is a rebuild after it was pretty much destroyed in the second world war. It is a sad that a lot of money was clearly spent on rebuilding and reconstructing the site and that is now being allowed to fall in to disrepair. OK, so it may not be original, but judging by the old plans and photos on display it is a faithful reconstruction that highlights how splendid it must have been when it was a royal residence.
FourSquare: Mandalay Grand Royal Palace
If you have enjoyed this article then please feel free to share it using the buttons below.