I enjoyed my stay at Hotel Mandalay, Mandalay, Myanmar (Burma) as it provided a great base from which to explore the town. Admittedly the hotel is not very central (I actually never did find the 'centre' of town, unless you count the palace), but it provided a good base from which to start.
My room was very pleasant with a comfortable bed. The air con in the room was really good. It was a bit difficult to turn on as the unit wouldn't respond to the remote until 5 -10 minute after the room had been 'powered up' from inserting a keycard in a slot. However, once it was working it was whisper quiet (one of the quietest units I have come across).
The hotel had WiFi in the public areas, and also in the rooms – however it was a little slow.
The hotel had a good restaurant and bar area, and the food was very good. I particularly enjoyed the steamed seafood dish I had on my first night.
Breakfast had a good choice of dishes, and I particularly liked the canned butter I spotted at breakfast one morning. I had never seen canned butter before….
Electricity does seem to be an issue in Mandalay, but the hotel had its own emergency generators….
And there are 'protectors' in the room, which I would recommend you use to help protect any electronic gear that needs charging.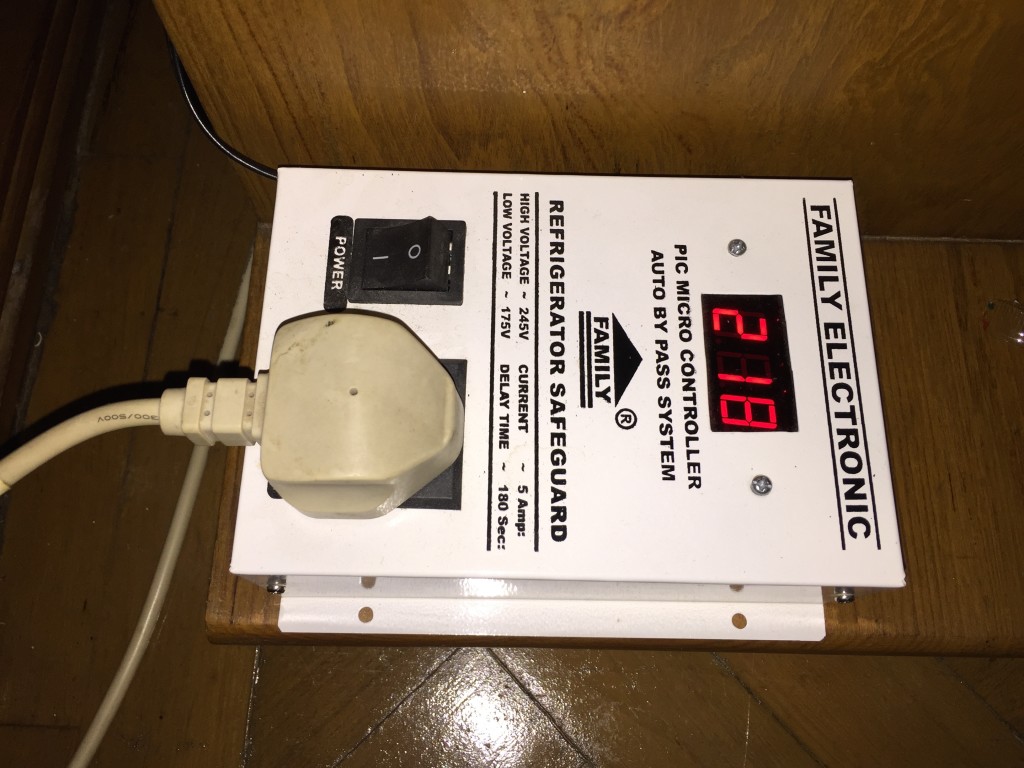 Overall I enjoyed my stay. The hotel is not central in Mandalay and it a 5,000 – 7,000 kyat (US$5-7; £3.50-£5) taxi ride south of the Royal Palace.
FourSquare: Hotel Mandalay
If you have enjoyed this article then please feel free to share it using the buttons below.