I decided to head back over to the Mandalay Hill area this morning to explore some of the pagodas at the foot of the hill.
The first one was the Sandamuni Pagoda. Stunning….
Inside the complex there are a series of small pagodas, which were erected in 1913 by Ukhan Ti The Hermit.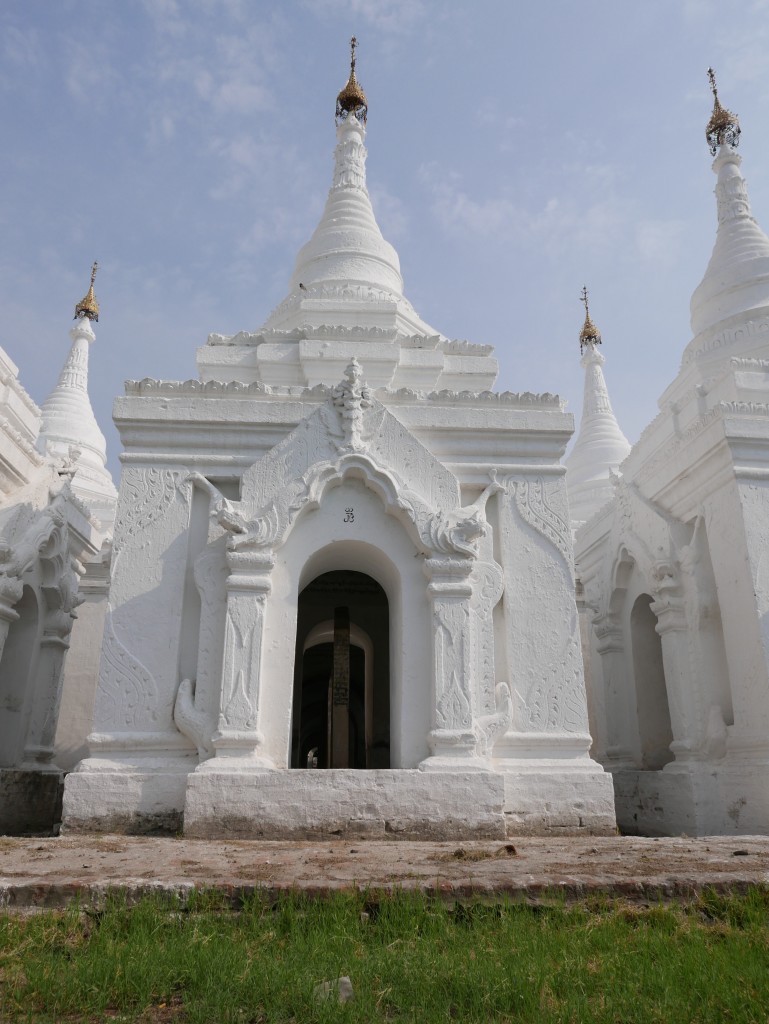 Each one contains a tablet inscribed with the teachings of the Buddha, and there are 1774 tablets altogether.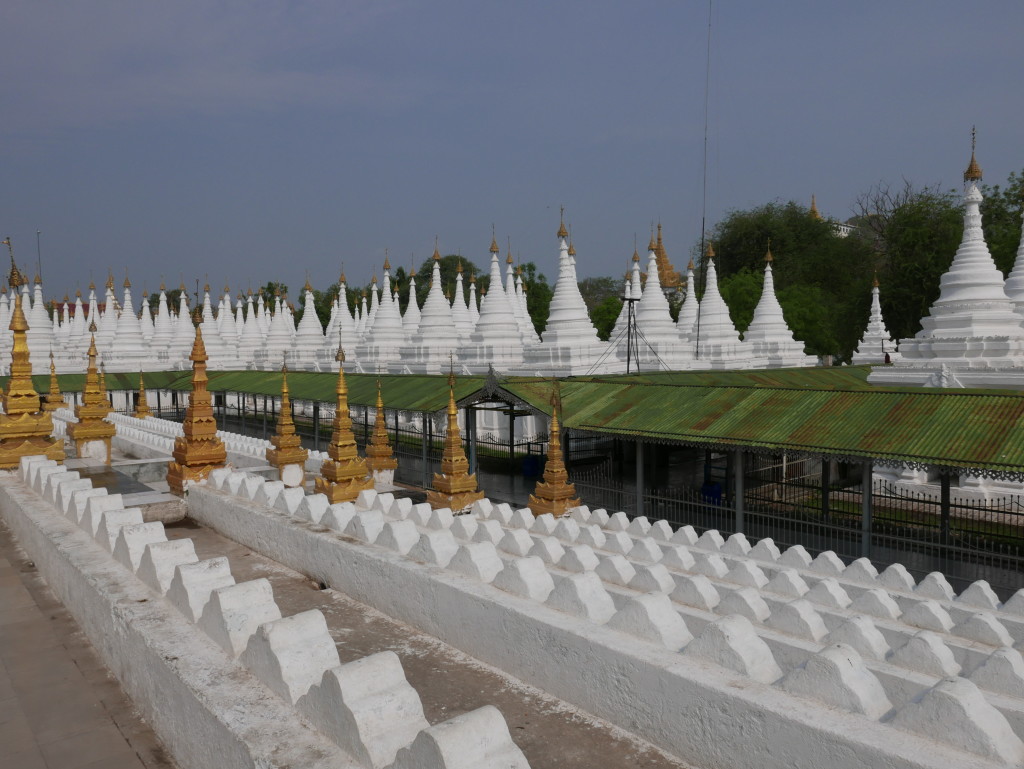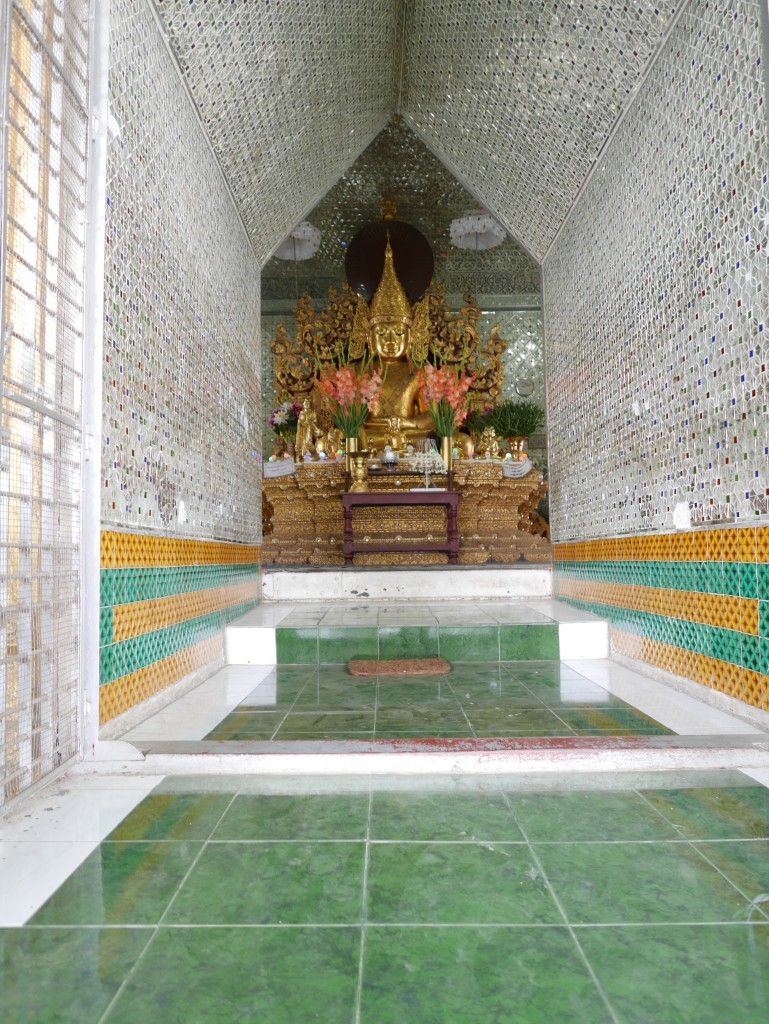 The place was surprisingly quiet and relaxing despite the busy roads and people just outside. The tinkling of small bells and gongs on the top of each mini-pagoda in the breeze was very relaxing.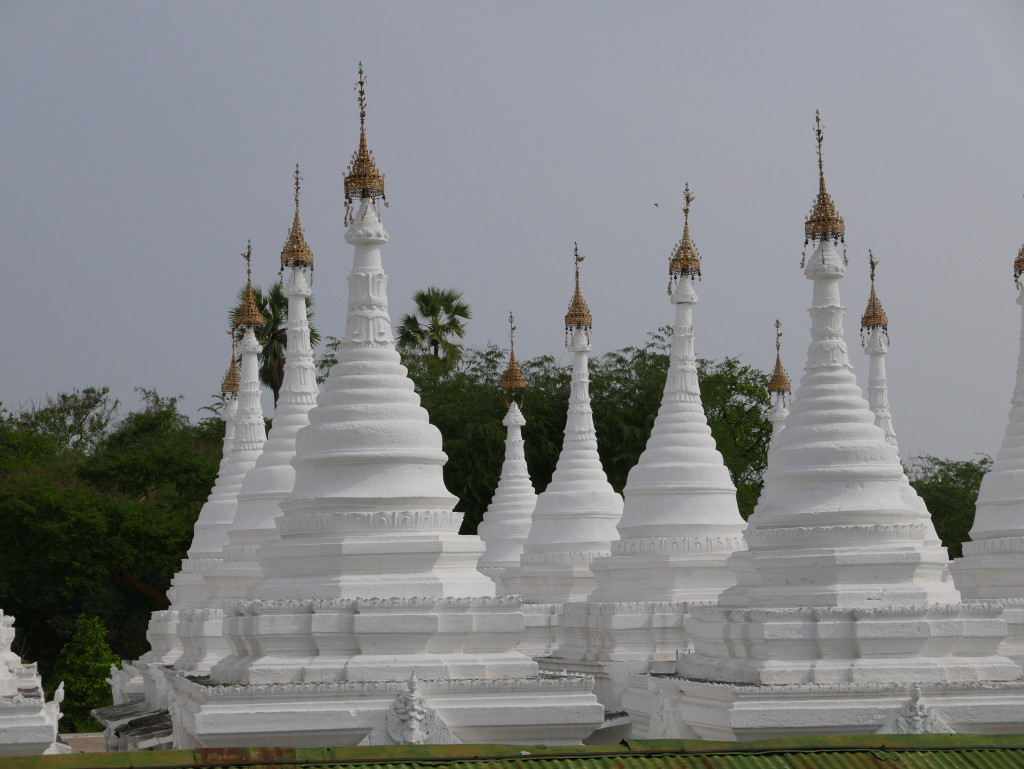 No entry fee – donation welcome.
FourSquare: Sandamuni Pagoda
If you have enjoyed this article then please feel free to share it using the buttons below.