This was a common site when I was wandering around Yangon (Rangoon) – little covered 'shacks' on the side of the road usually containing clay pots.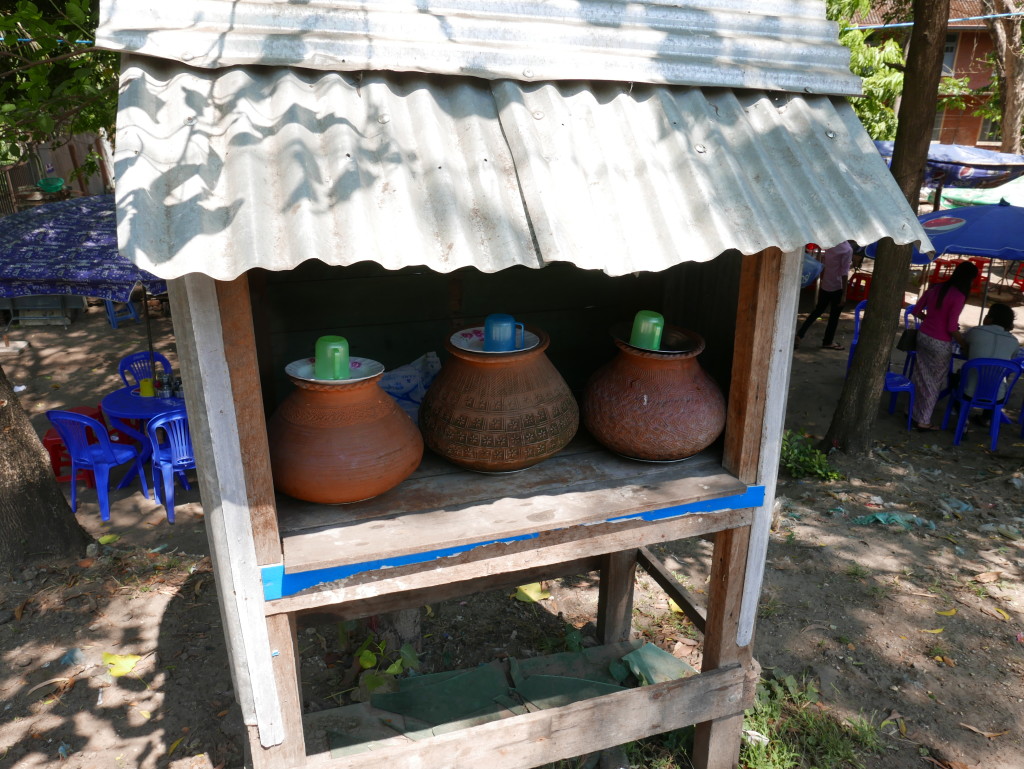 These 'shacks' are drinking stations that contain pots of water for any one to help themselves. I saw a lot of people using them, but didn't try them myself.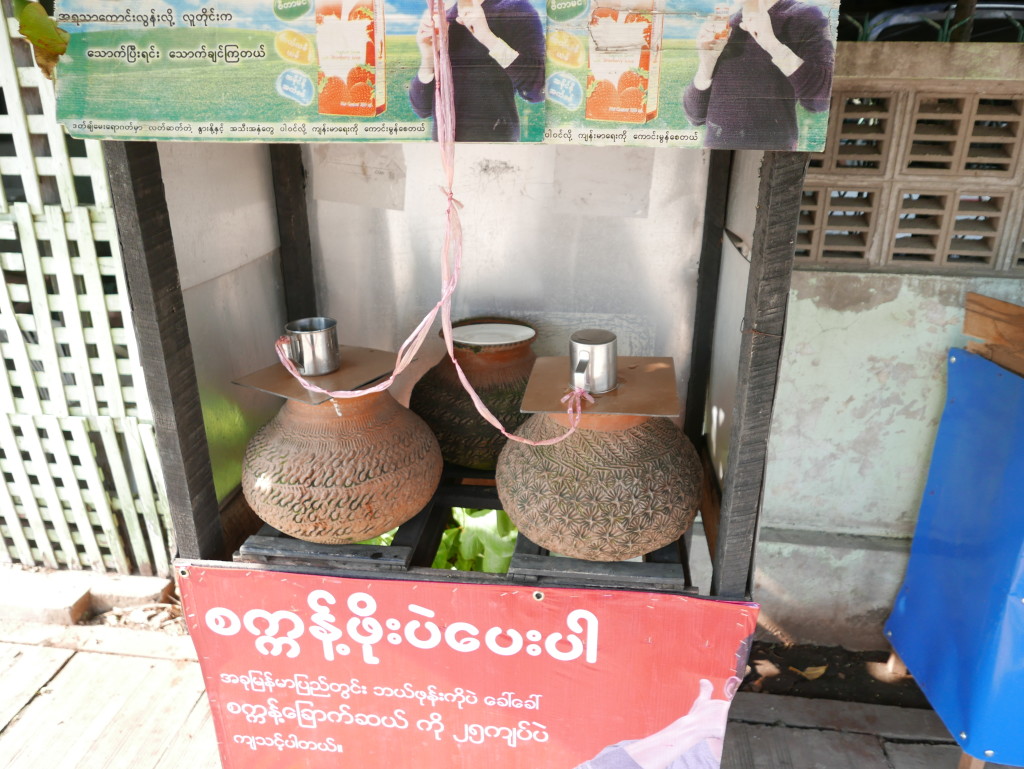 If you have enjoyed this article then please feel free to share it using the buttons below.