This is an interesting question.. What did we do?
In the "good ol' days" we used maps, and when travelling we used to wave maps at taxi drivers and people on the streets when we were trying to get to interesting places in a city or country. We were exploring! However, mobile phones have changed all of that.
I can't remember when I last I stopped someone on the street in a strange town and to ask for directions or a recommendations for a place to visit, or a place to eat. These days I will whip out my mobile, fire up maps and get directions for where I want to go, or I will Foursquare or TripAdvisor for recommendations of places to see, or where I can get the best food. Occasionally I will use WhatsApp or iMessage (or equivalents) to chat to friends who have been to a particular city or country and ask them for their recommednations.
This is all great, and works great (until your mobile company throttles back your Internet roaming connection), but are we missing out? Are we missing the best bits of a place by not chatting directly to the people that know – the locals.
I must admit that mobiles have made taxi journeys easier because showing the driver a map that shows where they are, and where you want to go (with suggested route) is a great way to get across what you want. Plus, you can usually (if using Google) show a photo of where you want to go. However, it doesn't always work and an example of this was earlier today when, even after showing a driver the map and a photo of the building, and despite his assurances that he knew where he was going, he attempted to drop me 6 km short of my destination. We finally got to the museum but I felt like a satnav as I slowly talked him to the location….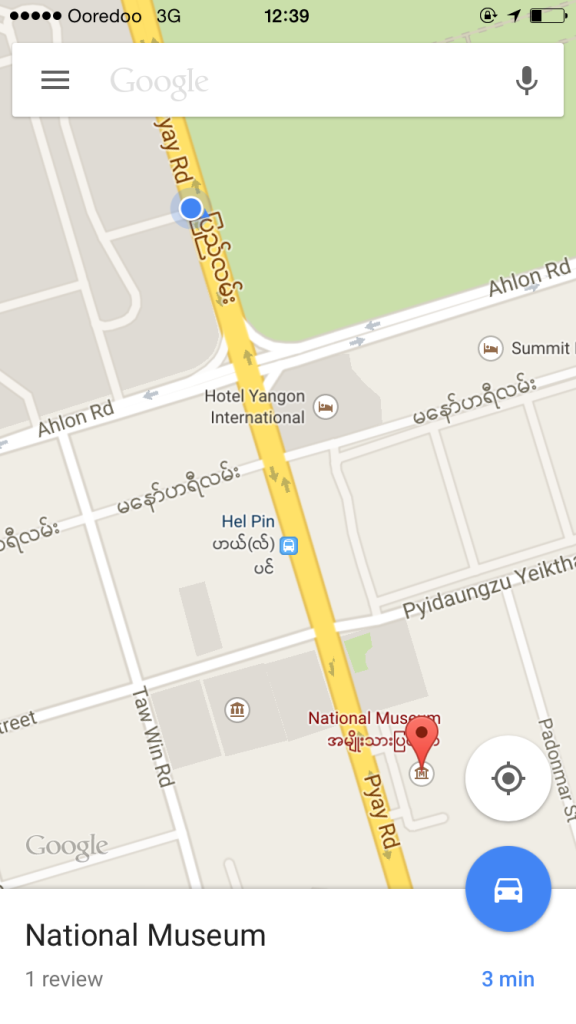 If you have enjoyed this article then please feel free to share it using the buttons below.