Stuck in KLIA2 Departure Hall for 7 hours due to missing my connection. Luckily I've managed to get on a later flight.
This is the first flight I have ever missed, and this 'miss' was caused by "Philip" in immigration who was processing arrivals at half the rate of his colleagues, and I of course got in his queue.
So, 7 hours to kill…..
Found this, and it amused me.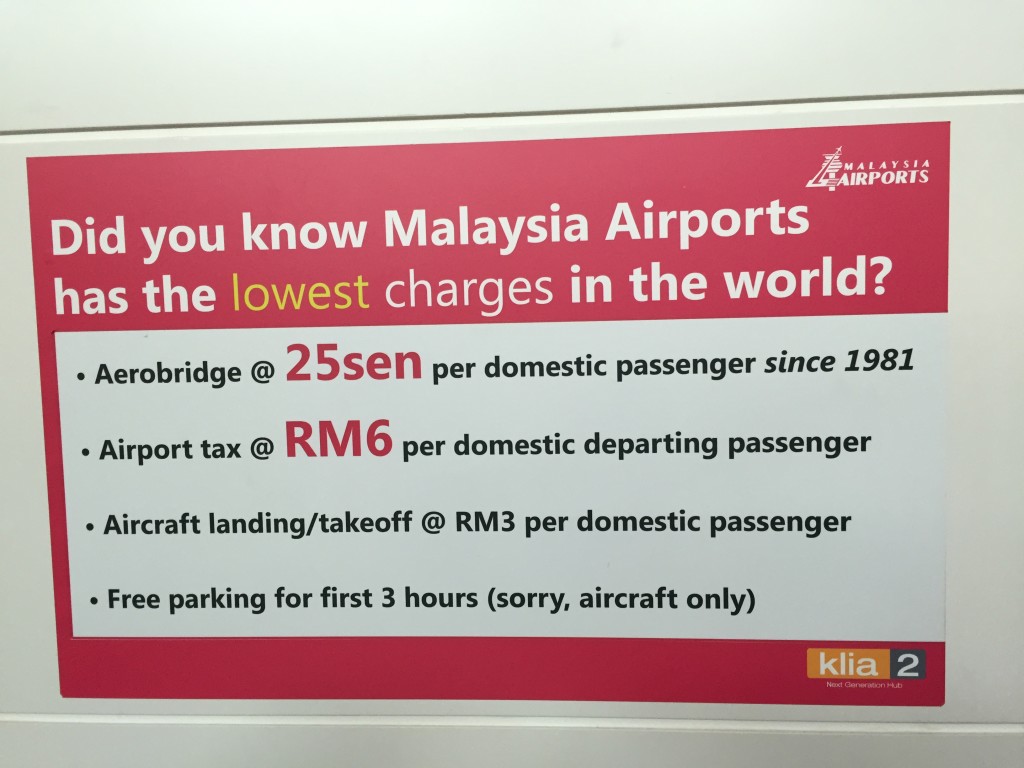 Particularly the last line about parking only being free for aircraft. Kind of good to see a break down of costs though.
FourSquare: KLIA2 Departure Hall
If you have enjoyed this article then please feel free to share it using the buttons below.