After visiting Kranji War Memorial, Singapore, I decided to head to Sungei Buloh Wetland Reserve and on the way I spotted Kranji Beach Battle Site, so I thought I would stop for a look. There is no parking at the beach, instead you have to park past the site and then walk past the structure in the photo below which is used to control the flow of sea water in to a lagoon.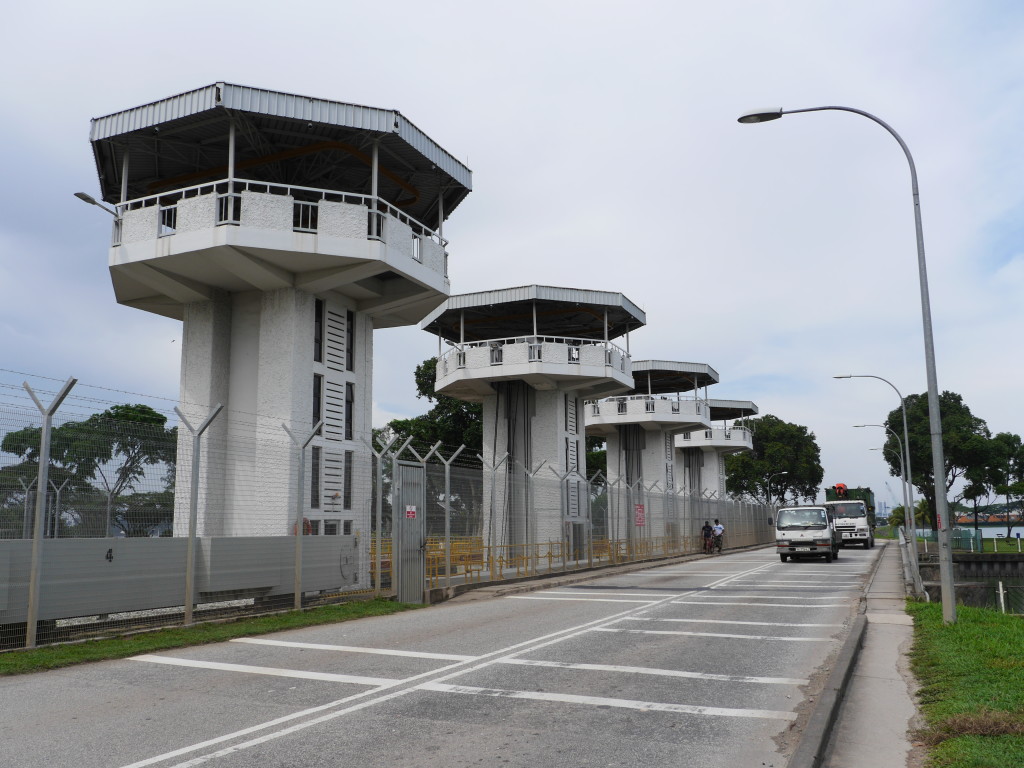 Like the sign on the device… Won't be going in there….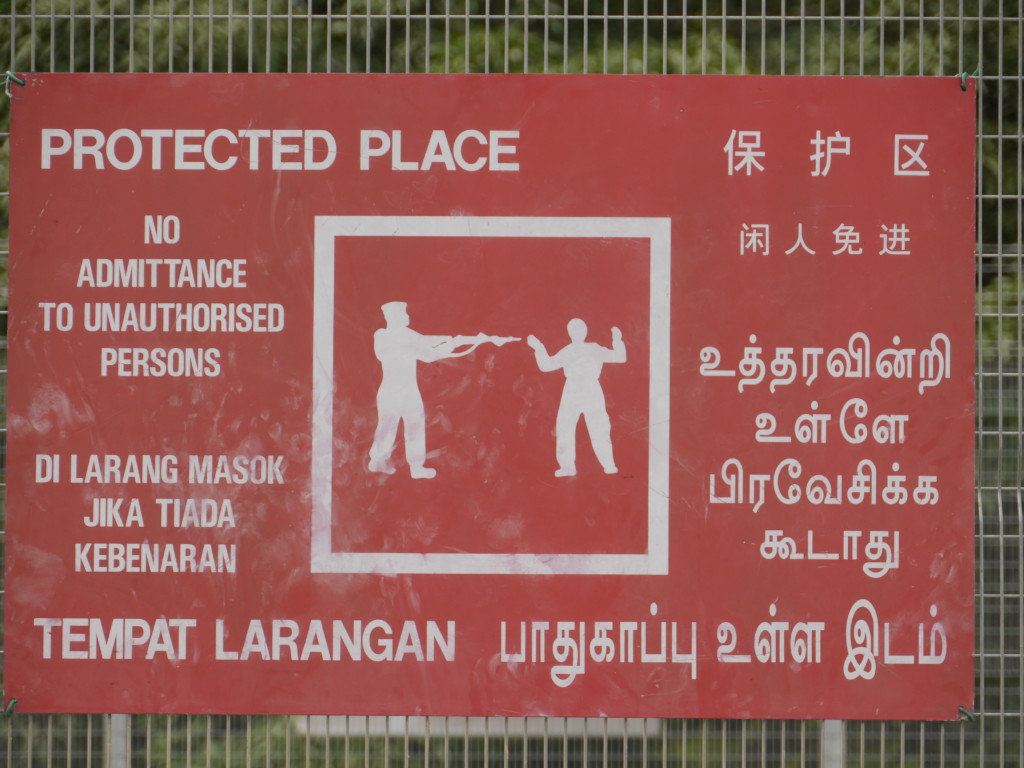 The park is small….
With a good view back over the straits to Johor Bahru, Malaysia. And it was this stretch of water that the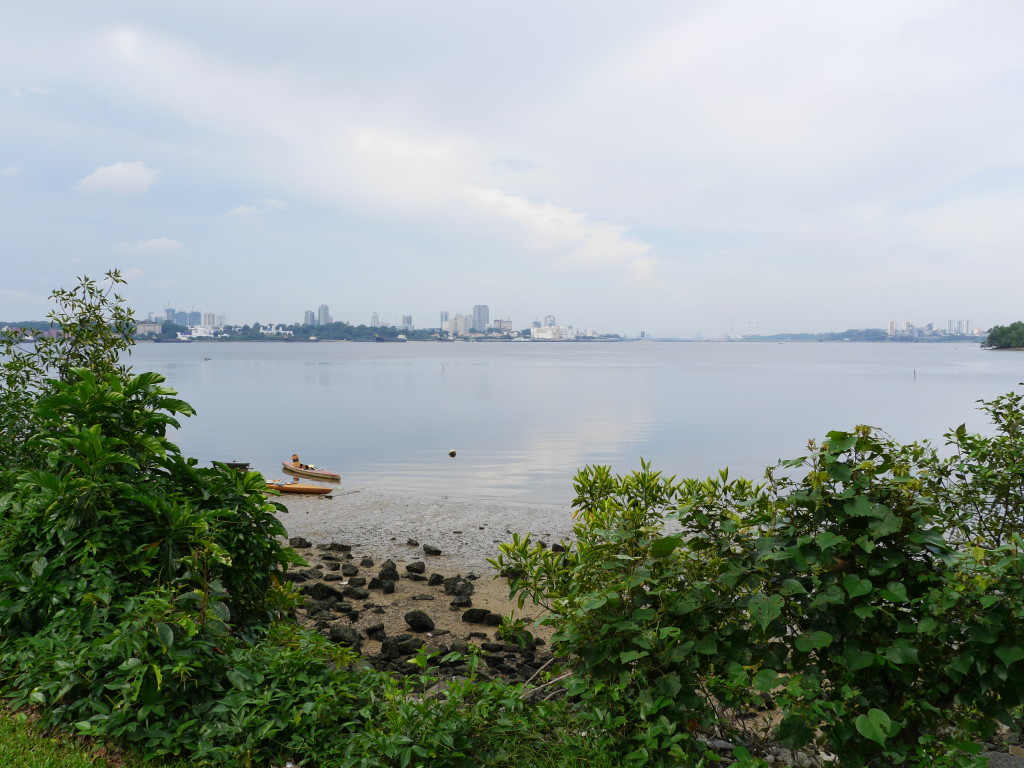 The memorial at Kranji Beach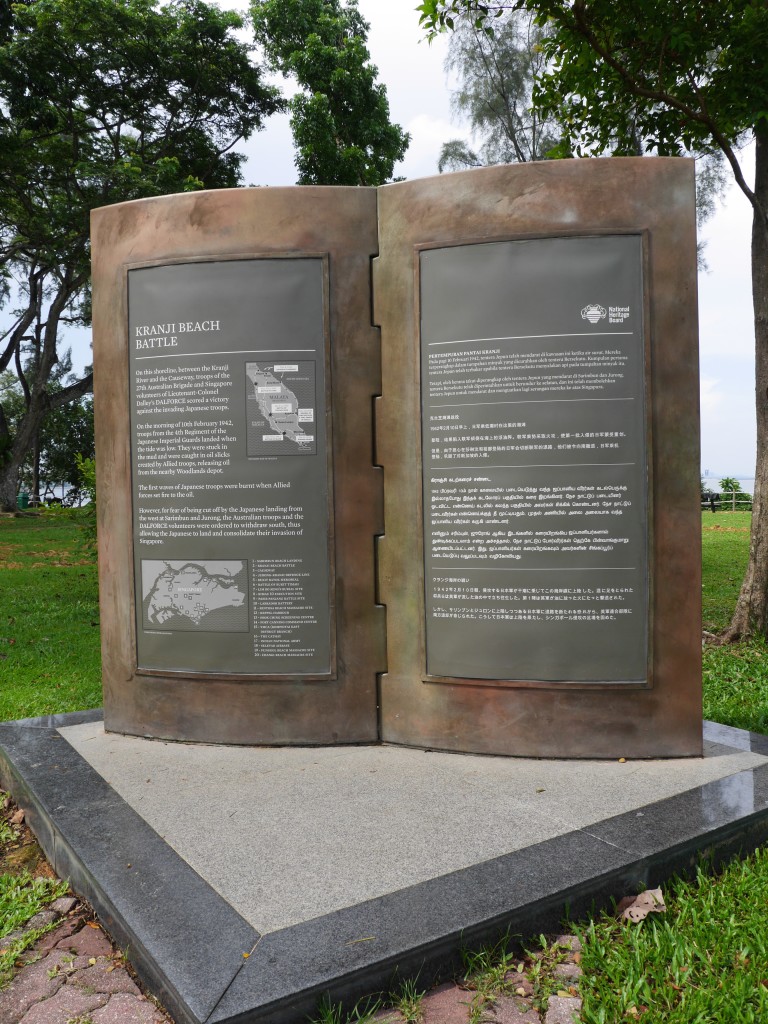 The inscription reads:
"On this shoreline, between the Kranji River and the Causeway, troops of the 27th Australian Brigade and Singapore volunteers of Lieutenant-Colonel Dalley's DALFORCE scored a victory against the invading Japanese troops.
On the morning of 10th February 1942, troops from the 4th Regiment of the Japanese Imperial Guard landed when the tide was low. They were stuck in the mud and were caught in oil slicks created by Allied troops, releasing oil from the nearby Woodlands depot.
The first waves of Japanese troops were burnt when Allied forces set fire to the oil.
However, for fear of being cut off by the Japanese landing from the west at Sarimbun and Jurong, the Australian troops and the DALFORCE volunteers were ordered to withdraw south, thus allowing the Japanese to land and consolidate their invasion of Singapore.
Today it is just a quiet spot that locals use to go canoeing and to search for cockles in the mud.
FourSquare: Kranji Beach Battle Site
If you have enjoyed this article then please feel free to share it using the buttons below.