One thing that visiting Tanjung Piai National Park proves is just how much rubbish there is in the seas as the mangrove swamp acts to catch a lot of it.
The parks also have a problem with erosion of the coast. To protect the swamp giant sandbags had been placed at the shoreline. Unfortunately, this hadn't worked and may have in fact done more damage than good as the sand has leaked out, contaminating the swamp.
More coastal protection.
Some new walkways have been put in and seem to be of better construction than the old all-wood walkways. Hopefully, these will last a bit longer.
More of the failed sandbags.
Some of the old collapsed walkway next to the new.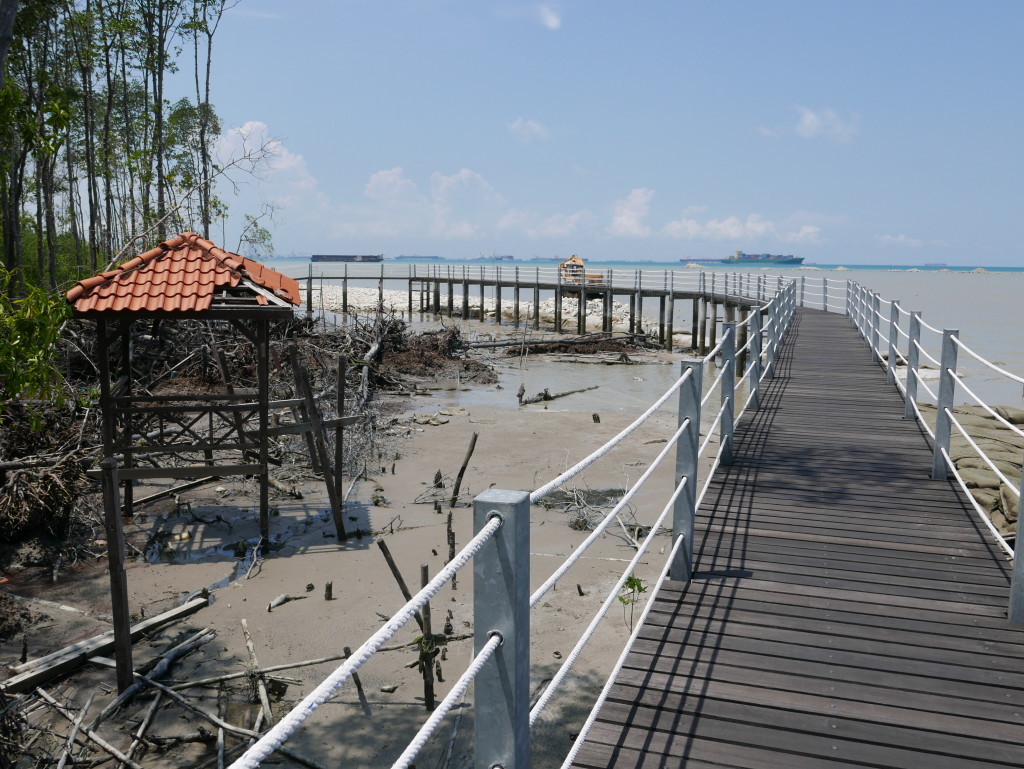 The photo below shows the new walkway and the new sea defences that are being put in.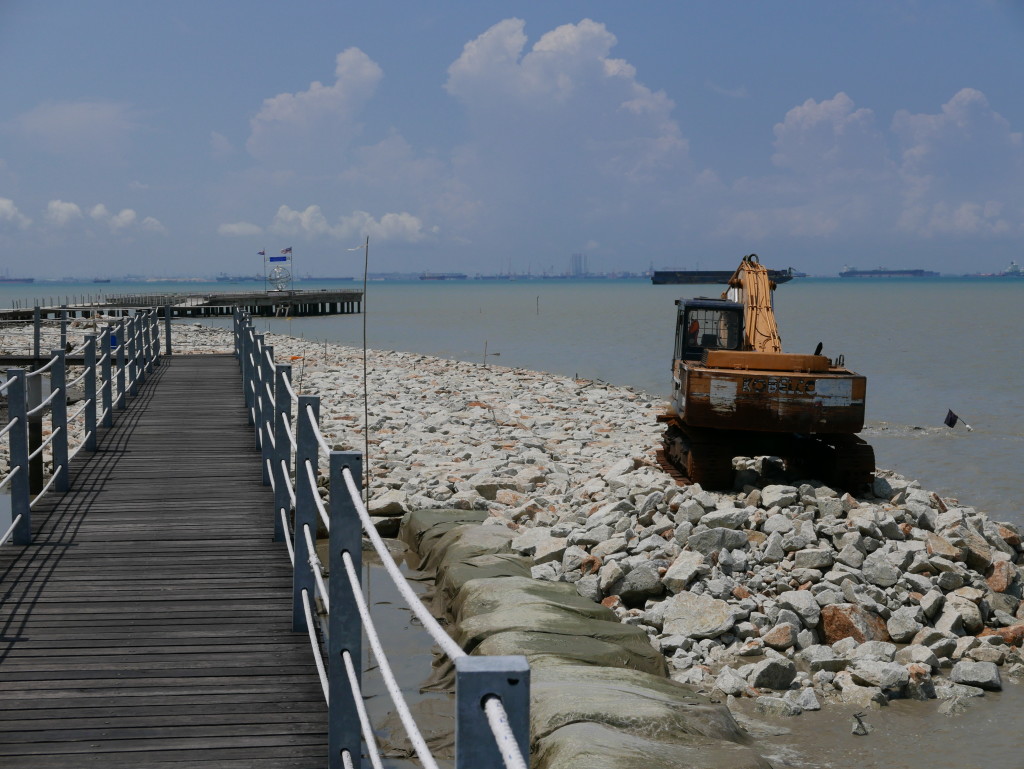 The new sea-defences are ugly….
Looking out to the southern point with the collapsed walkway (just before the main platform).
The ruptured giant sandbags have spilt sand into the swamp, and it has now turned it into a beach.
The sand from the ruptured bags is also spilling over the walkways. It is possible that thew new rocky breakwater is not helping and is trapping the sand.
Some areas that I remember as muddy swamp when I first visited three years ago now look like a beach.
The most southern point of mainland Asia, with collapsed walkway. This was as close as I could get.
FourSquare: Tanjung Piai National Park
If you have enjoyed this article then please feel free to share it using the buttons below.