Tanjung Piai National Park is located near Kukup, Johor, Malaysia and is a mangrove swamp nature reserve that also has the most southerly point in mainland Asia.
The photograph below shows the most southerly point, along with the collapsed walkway (the dip just before the platform).
One thing the mangrove swamp does highlight is just how polluted the seas have become because they act as a giant trap for any rubbish that floats in on the tide.
Below is a photograph of a Mangrove Skink (Emoia atrocostata).
A Malayan Water Monitor; Varanus salvator, foraging for food in the mud.
In the Tanjung Piai National Park it is worth spending some time looking at the mud of the swamp as it is full of life with lots of crabs (e.g. Fiddler Crabs, and Tree Climbing Crabs, Episesarma spp), and shellfish such as Berongan (Telescopium telescopium).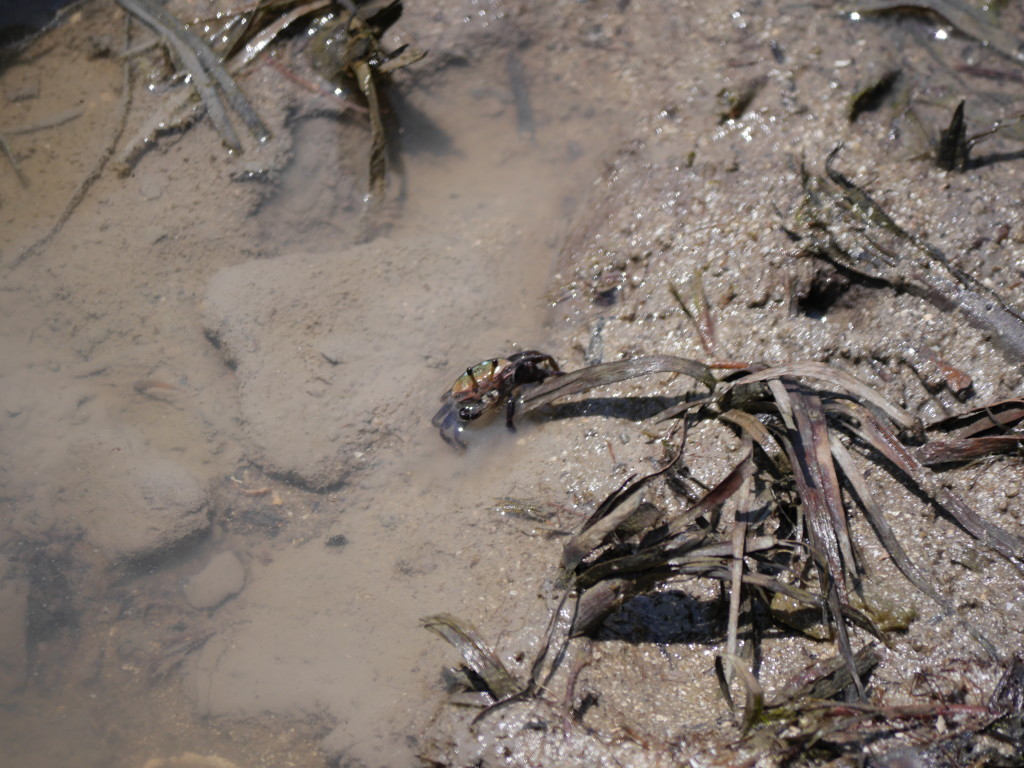 The small holes and balls of sand in the photo below are made by crabs. On previous visits to the park I saw no sign of this activity as there wasn't any sand…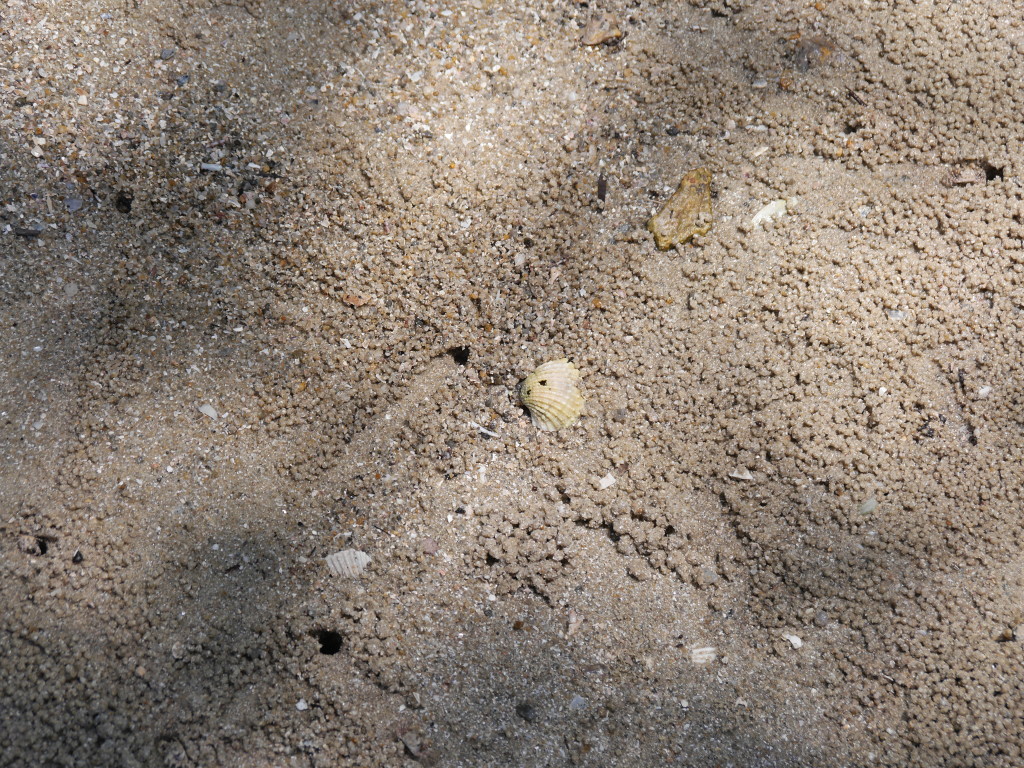 Fidler crabs – beautiful colours and one ridiculously over-sized claw.
The photograph below is of, I believe, a Tree Climbing Crab, Episesarma spp. These tend to be much larger than the Fiddler Crabs and not so brightly coloured. However, they are still magnificent looking creatures.
Tanjung Piai National Park is full of life, but sometimes you just have to stop and stare at the mud to spot it.
FourSquare: Tanjung Piai National Park
If you have enjoyed this article then please feel free to share it using the buttons below.