Decided to go back and revisit Desaru Beach, which is about 90 minutes drive from where I am currently living in Malaysia. The beach is almost due east of Johor Bahru and the drive to it is along a pretty fast straight bit of road (toll). The beach represents the closest sandy beach to JB as all beaches on the west coast, and closer in to JB are either mud-flats or Mangrove swamps.
The beach is an interesting place in that on the two occasions I have been there I have hardly seen any one around.
Before the beach area there is a cluster of small cafes and shops.
The shops sell all the things your would expect at the seaside – buckets, spades, footballs, inflatables etc.
There is something odd about the place though… Is it the quietness? May be it is just the time of day that I get there, which is typically around 11 am. The parking at the beach is not free.
The beach is spectacular though with golden sand and palm trees stretching off as far as the eyes can see.
However, the beach is blighted by rubbish, both material just dumped on the beach, and material washed up from the sea.
The beach does look good though, and the sea does look inviting.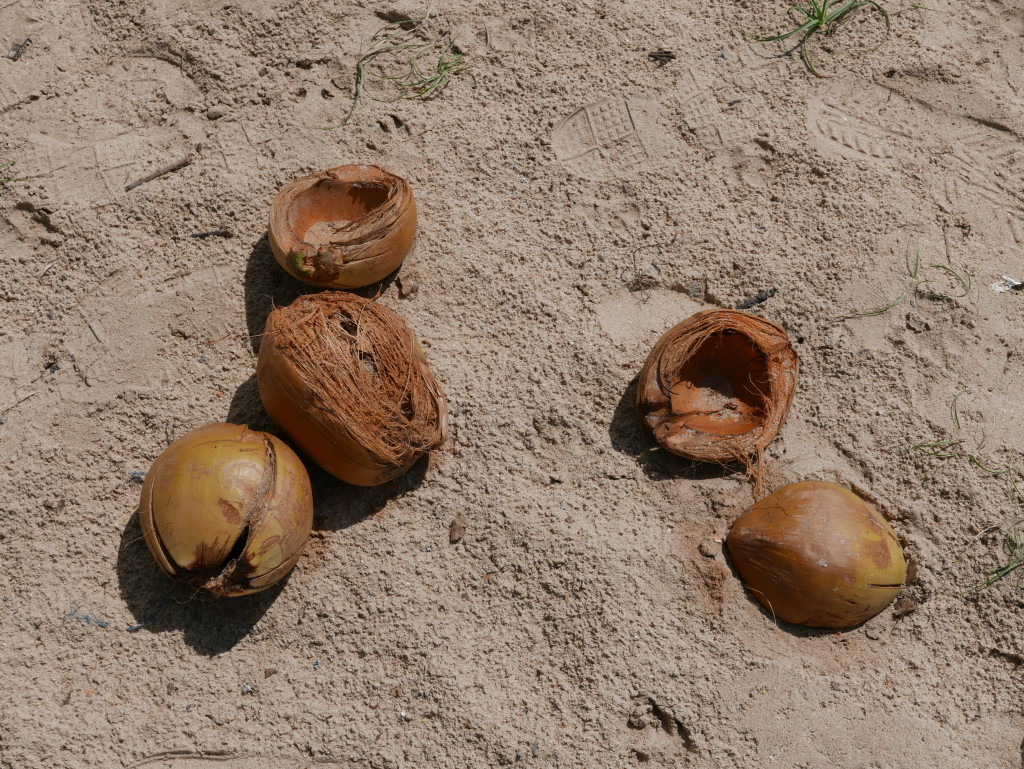 When I visited there were three or four families on the beach, and the kids seemed to like playing in the surf…
However, there were some mysterious figures in black lurking along the beach…
Turned out it was the army… Why?
FourSqaure: Desaru Beach
If you have enjoyed this article then please feel free to share it using the buttons below.