From Desaru Beach I decided to drive south and explore the peninsula east of Johor Bahru.
The map I had found (see below) looked quite promising, but in truth, there was not a lot to see, or do.
The region is currently undergoing a massive rebuild and there were lots of areas under construction. However, as with a lot of Malaysia, it was unclear where the people (or the jobs) were going to come from to support all this work. Is it a case of 'build it and they will come'?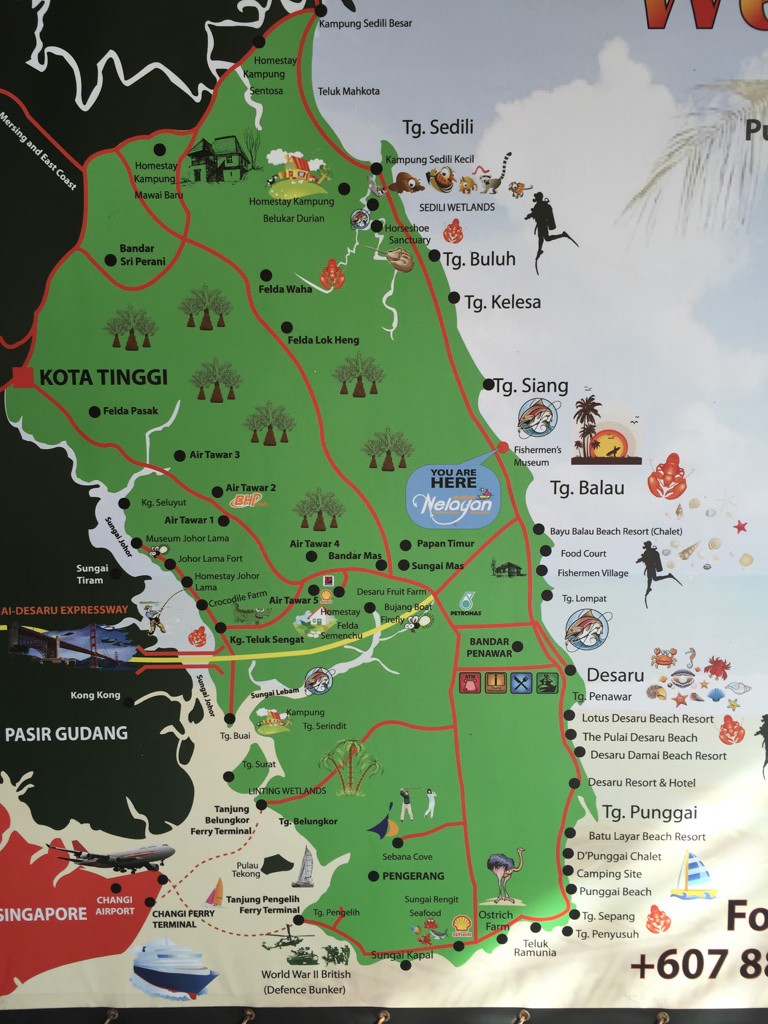 One thing that intrigued me on the map was the 'World War II British (Defence Bunker), however, when I got there I could find no sign of the bunker other than a small abandoned machine gun emplacement by the side of the road. No sign of any tourist attraction. There was, however, a large Malaysian military base.
What I did find odd on the drive (besides the lack of obvious petrol stations) was the number of abandoned buildings I saw along one stretch of the road.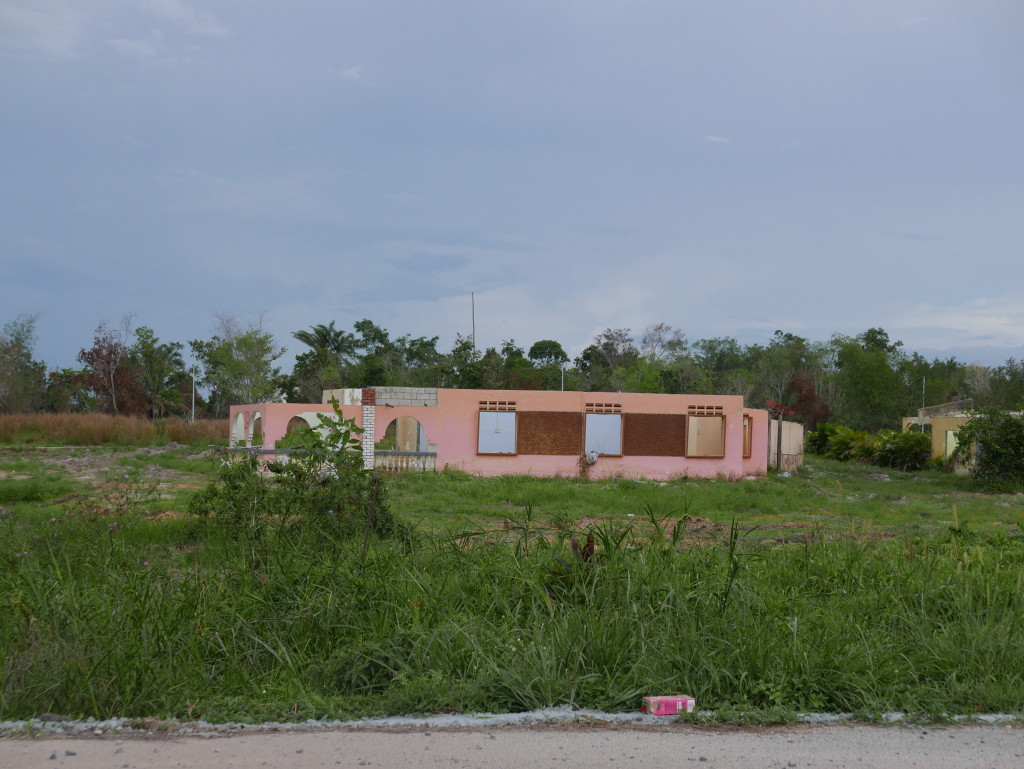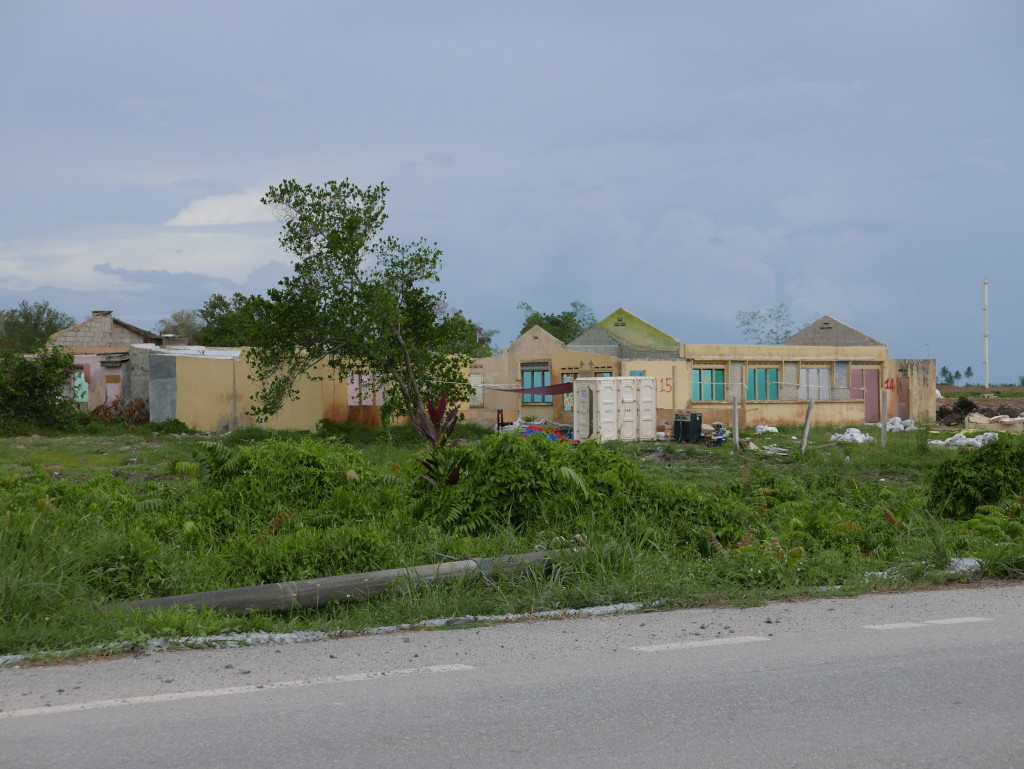 There was even an abandoned, and now in ruins, mosque.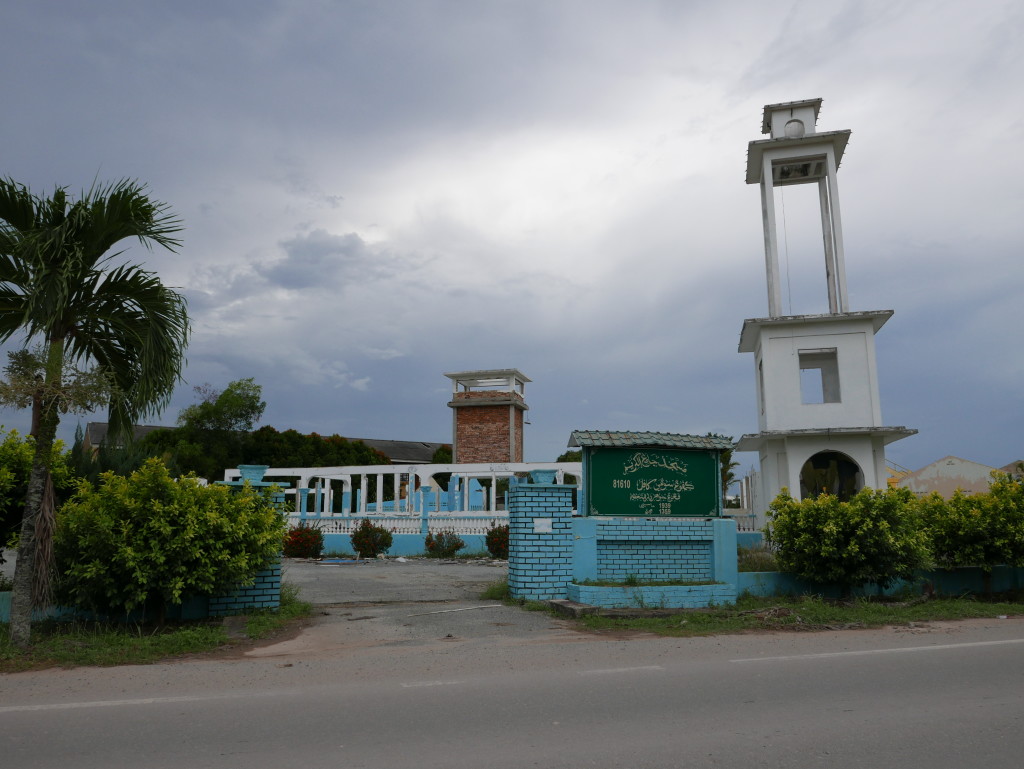 One thing that is clear though is that the region is important for the gas and oil industry as I saw a number of rigs moored off the coast and a number of large support vessels in the area.
If you have enjoyed this article then please feel free to share it using the buttons below.