After my drive south I had no option but return by the route I came, and as it was lunchtime (late lunchtime), I decided to stop for food at the Jade Garden Seafood Corner, Pengerang.
The Jade Garden Seafood Corner in an odd sort of a restaurant, in fact, I think it was a hotel ballroom that was used as a restaurant as it had a very odd layout (see photo below) and zero atmosphere. Although in the photo below the place appears empty there were quite a lot of people outside, and at least 20 diners came in during my lunch. I thought the Jade Garden might offer a good view of the sea, but it didn't (again, see photo below).
The service was fast, and I had the fried squid with ginger and scallions (spring onions) and fried rice, with Chinese tea and a lime juice to drink. All was very good and very tasty.
The Jade Garden Seafood Corner does not serve pork.
The local town, Kampong Pengerang, has a number of seafood places, and no petrol station that I could find.
Below is a photo of the 'sea-view' from the Jade Garden.
One thing that was odd was there appears to be a number of houses on stilts being built just off the carpark. Why?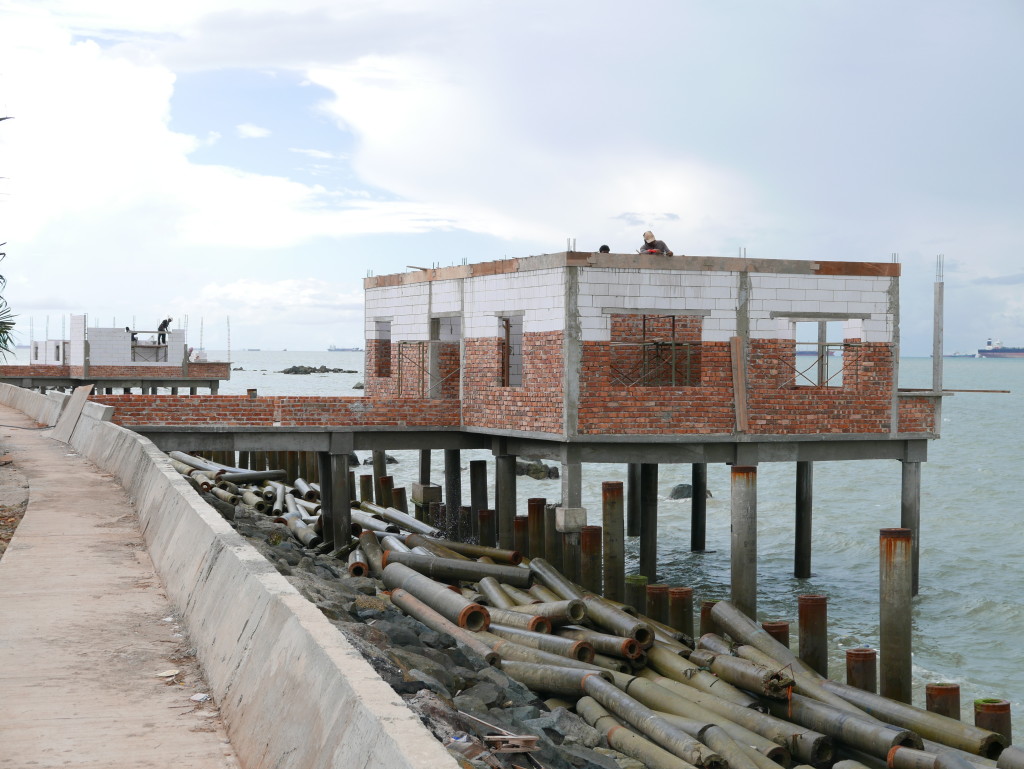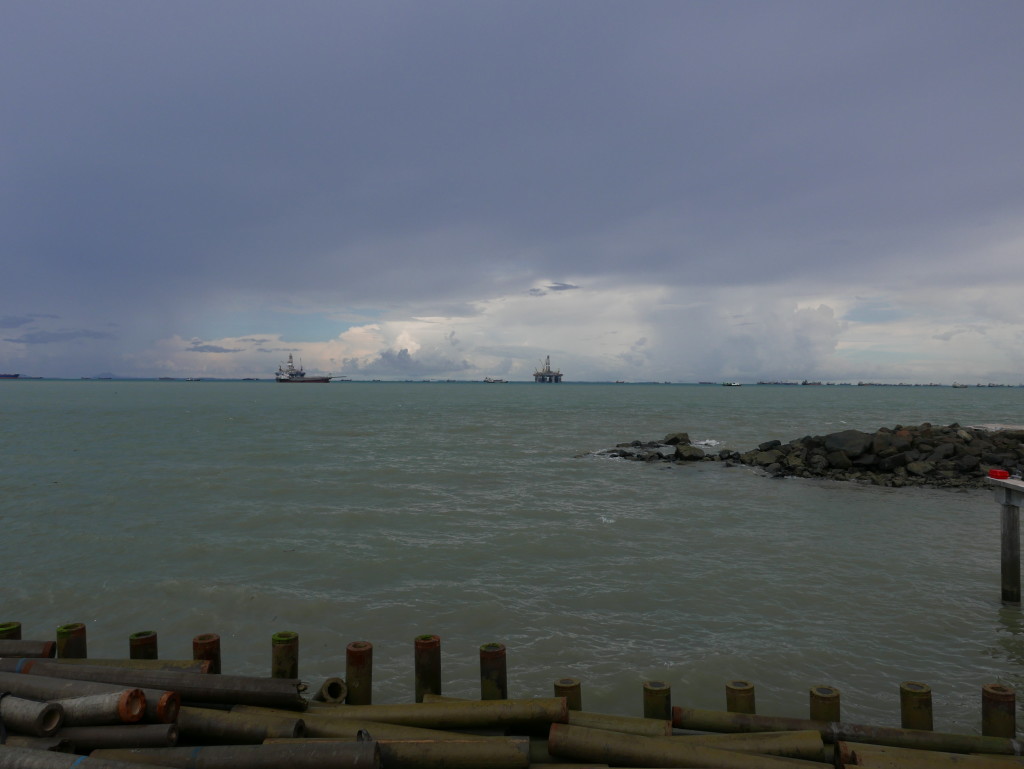 FourSquare: Jade Garden Seafood Corner
If you have enjoyed this article then please feel free to share it using the buttons below.