Finally, the last part of Hutan Bandar, Johor Bahru, Johor, Malaysia I visited was the Taman Ekologi section (Ecology section). This was possibly the weirdest part of the park, and possibly suggests what is happening with the park…
The walkway over to the main building looked promising.
But as I got closer it was obvious that not all was as it first appeared.
The main door appeared to be barred.
And the exterior of the building appeared to be in a state of disrepair.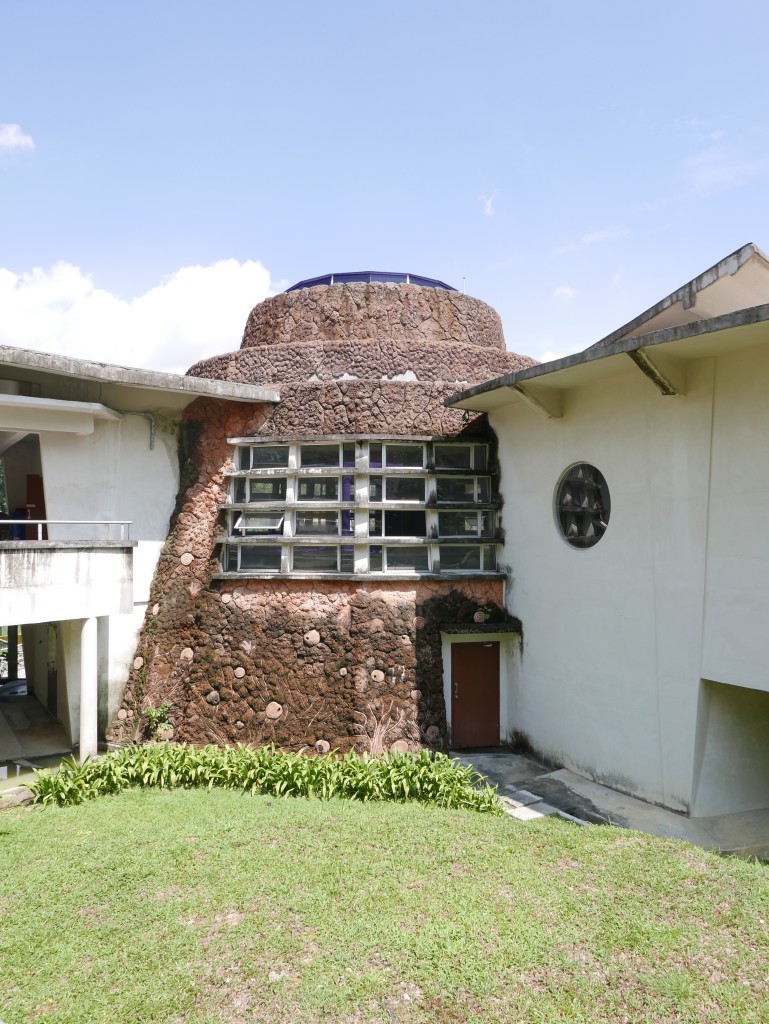 And then once I got inside (I found a side door open) it was clear that the building was not in use as there were bat droppings on the walls and floors.
And some of the light fittings had either not been installed, or had been stollen.
And the final clue was that part of the walk way just seemed to finish and the land beyond appeared to be abandoned and not managed.
So in summary – Hutan Bandar is an odd mix of old park land (old trees and established plants), a kids play ground, an exercise area, a failed business adventure (the orchid garden), a failed ecological centre, and poorly managed (lack of maintenance). The place is worth a visit to see some of the trees and plants in the established sections, but it certainly isn't worth a visit for the orchid garden or the ecological centre.
FourSquare: Hutan Bandar
If you have enjoyed this article then please feel free to share it using the buttons below.