I was looking for the Johor Bahru botanical gardens when I came across Johor Zoo, Jalan Gertak Merah, 80000 Johor Bahru, Johor, Malaysia.
Personally, I am not a great fan of zoos, but having spent an hour trying to find the botanical gardens I thought I would have a look at the zoo instead.
The entrance fee is only RM2 (40 p UK, 60 cents US), and the place seemed very popular. The zoo was smelly, and the animal cages were not great (although the space for the Tigers and some of the other animals was better). There is no parking on-site and so you have to park on the street.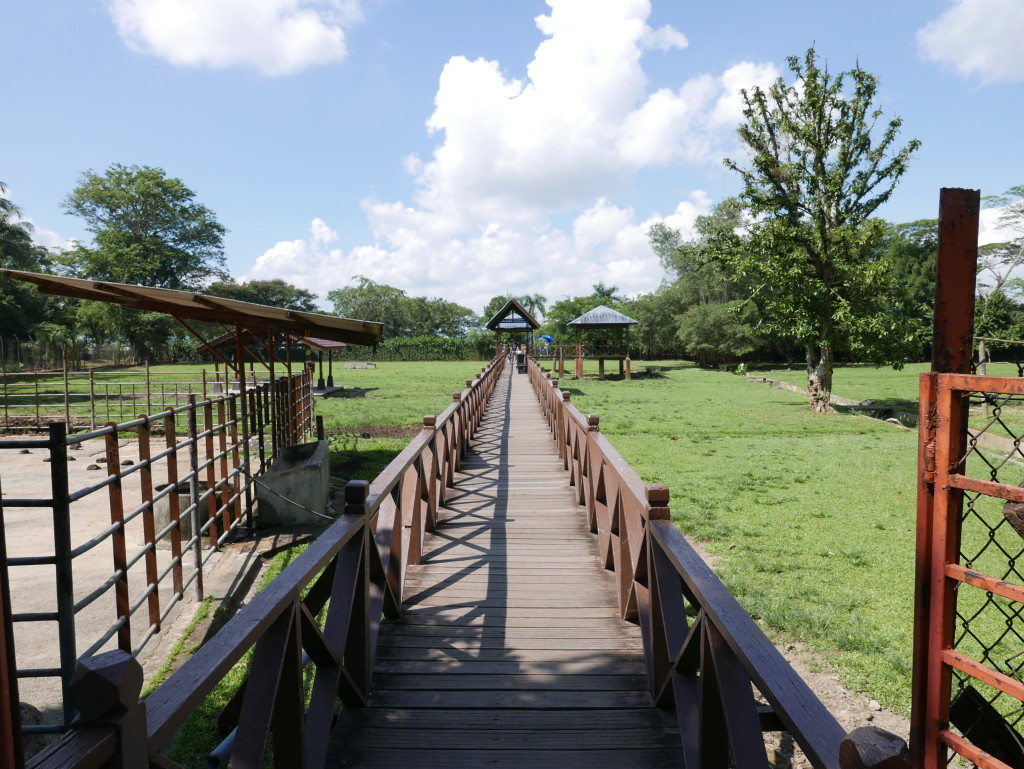 The photo below shows a pond that contained a lot of turtles which were fed by throwing lettuce leaves into the water.
Below is a shot of the walk-in aviary. I didn't go in.
Oddly, the pelicans were allowed to just wander around…
The zoo was very popular….
There was also horse riding available for kids…
And at the entrance, you could have a family 'green screen' shot for a memento of your day out.
As I said above, there was no parking on-site, and so you have to park on the road outside the zoo. The chap in the photo below seemed to assist with the parking. I have no idea if this was official or not, but he seemed to be doing good business…
And he was helping people to find places and to get parked into surprisingly small spaces.
Continued in "Visiting Johor Bahru Zoo, Johor, Malaysia – part 2 of 2"
FourSquare: Jahor Bahru Zoo
If you have enjoyed this article then please feel free to share it using the buttons below.