Due to the rather complicated and interesting history of Malacca there are a number of European anomalies around the town, and one such place is the Dutch graveyard.
The graveyard was first used from 1670 to 1682 and then again from 1818 to 1838, and it contains 5 Dutch and 33 British graves. The second period of use was after the British took over Malacca in 1795 (they initially used St Paul's Hill as a burial ground). The first British person to be buried in the graveyard was Captain John Kidd, and thee last British person to be buried was the wife of a British army officer in 1838.
Most of the British graves are of army and navy personnel, plus the wives of army officers.
Below are 3 Dutch grave markers.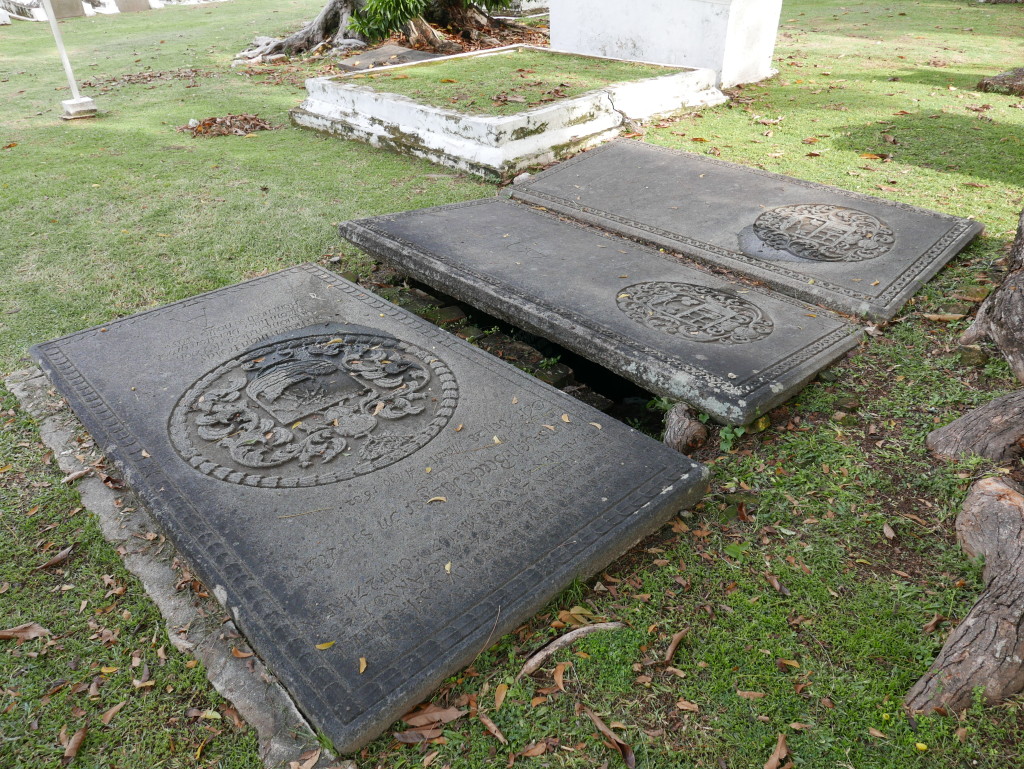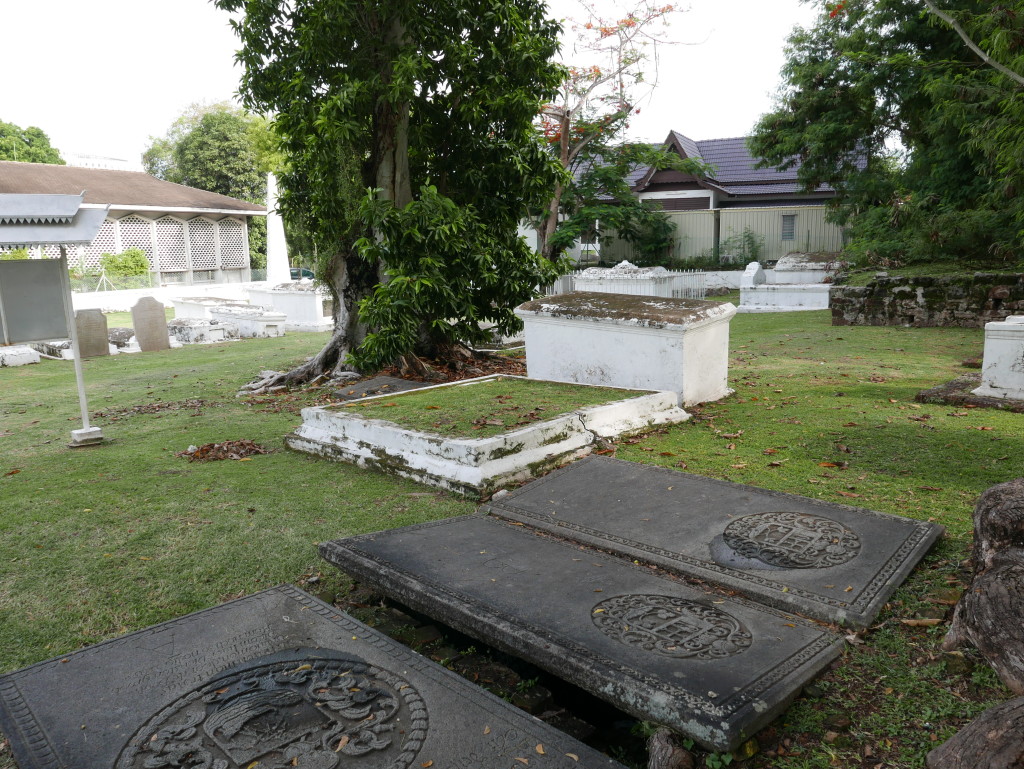 One grave that really stands out is one with a tall column on it. The grave is of two British Lieutenants, White and Harding, of the 29th Regiment Madras N.I. who were killed at Naning on the 20th August 1831 and 29th March 1832.
FourSquare: Dutch Graveyard
If you have enjoyed this article then please feel free to share it using the buttons below.