Malacca, like a lot of Malaysian towns, has a night market, which appears to be on most nights, but unfortunately it is not one of the best examples of a night market I have come across as this one had a lot of 'junk' stalls, and very few food stalls. The best night markets have a lot of food on sale – vegetables, fish and meat, as well as cooked food, Malacca night was really lacking in food.
A typical non-food stall selling a lot of 'stuff'.
The glowing trinket stall was a bit odd…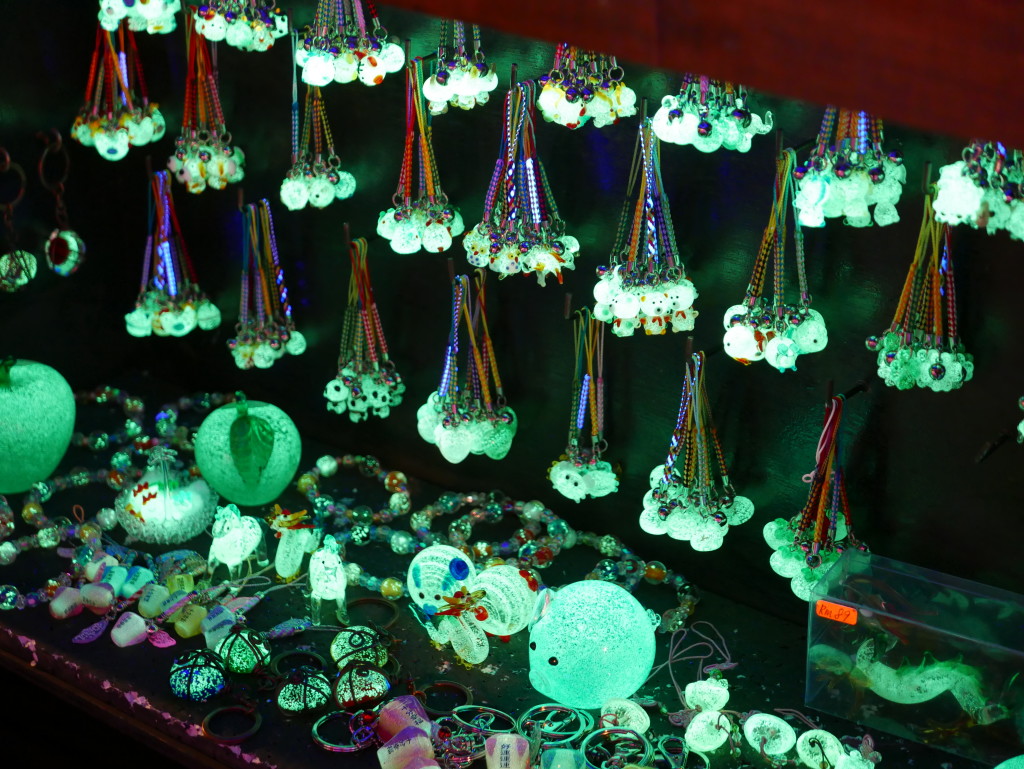 There was some cooked food, and I found one stall selling 'spiral potatoes'. The potato is cut into a spiral, placed on a stick, and then deep fried.
Not too sure about the statue…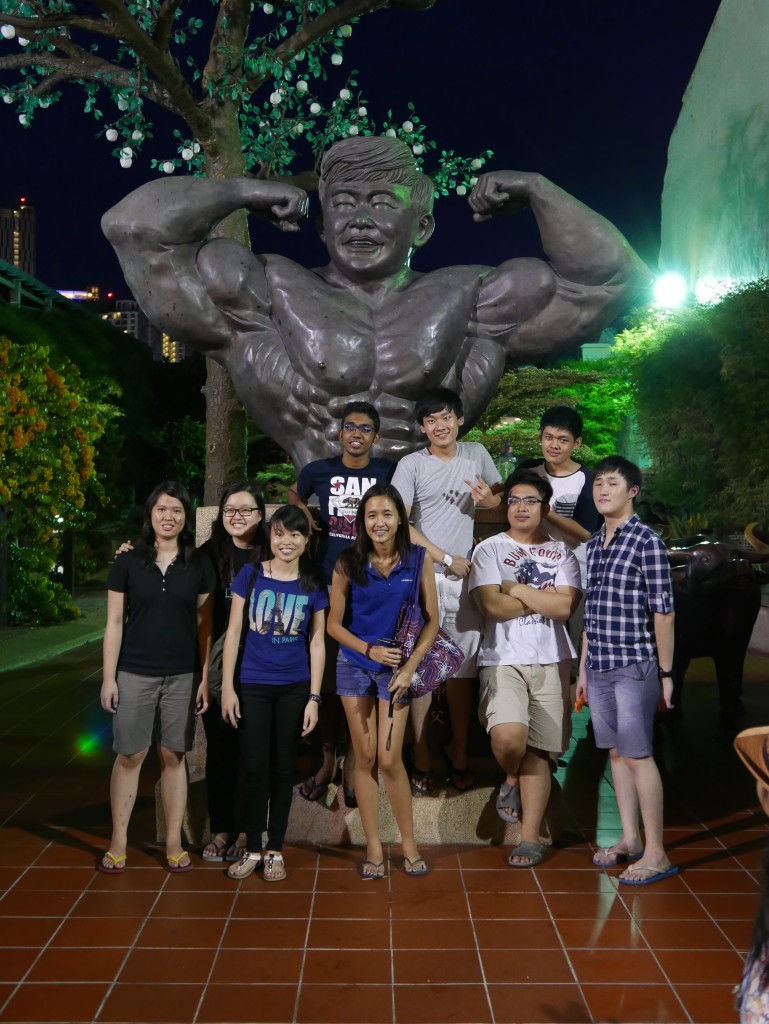 The market was very busy, but mainly with tourists. There didn't seem to be a lot of locals around.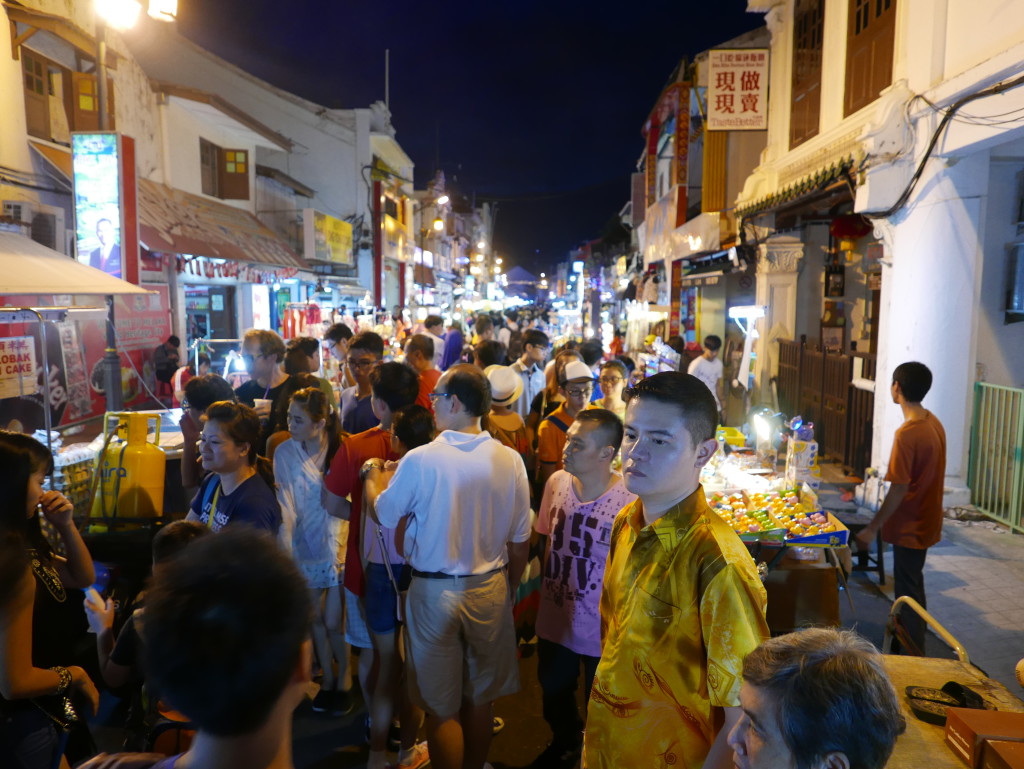 Otak-otak ('fish brains', well a sort of spicy red fish paste cooked in a leaf) staff.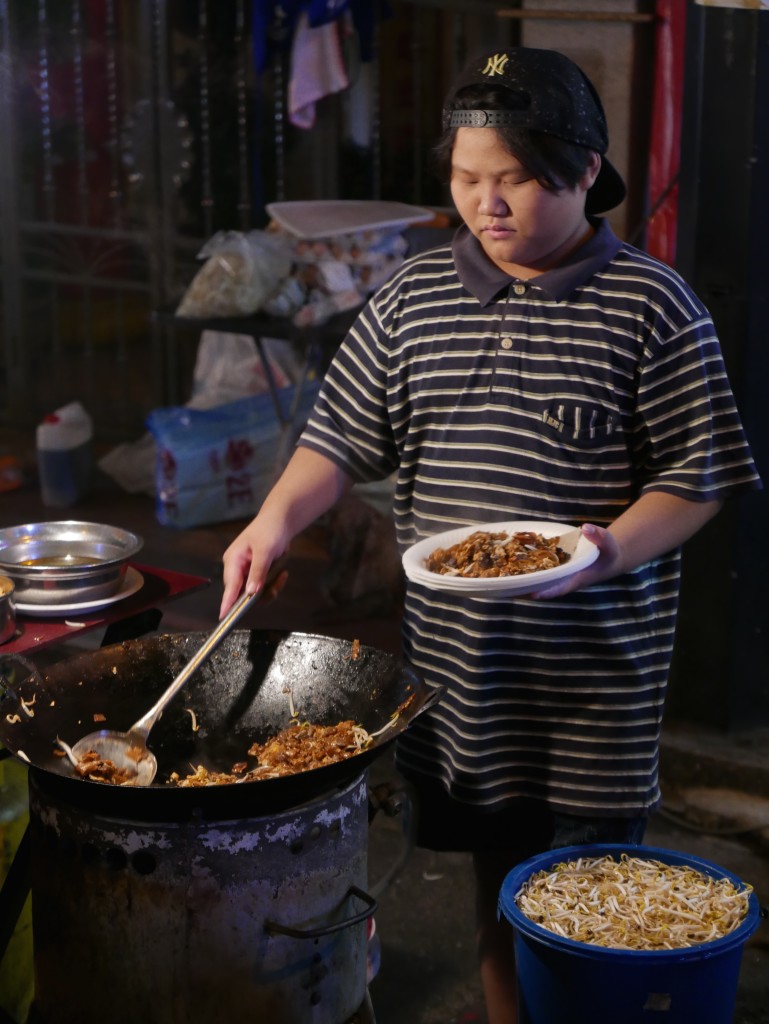 The satay was OK, but I've had better…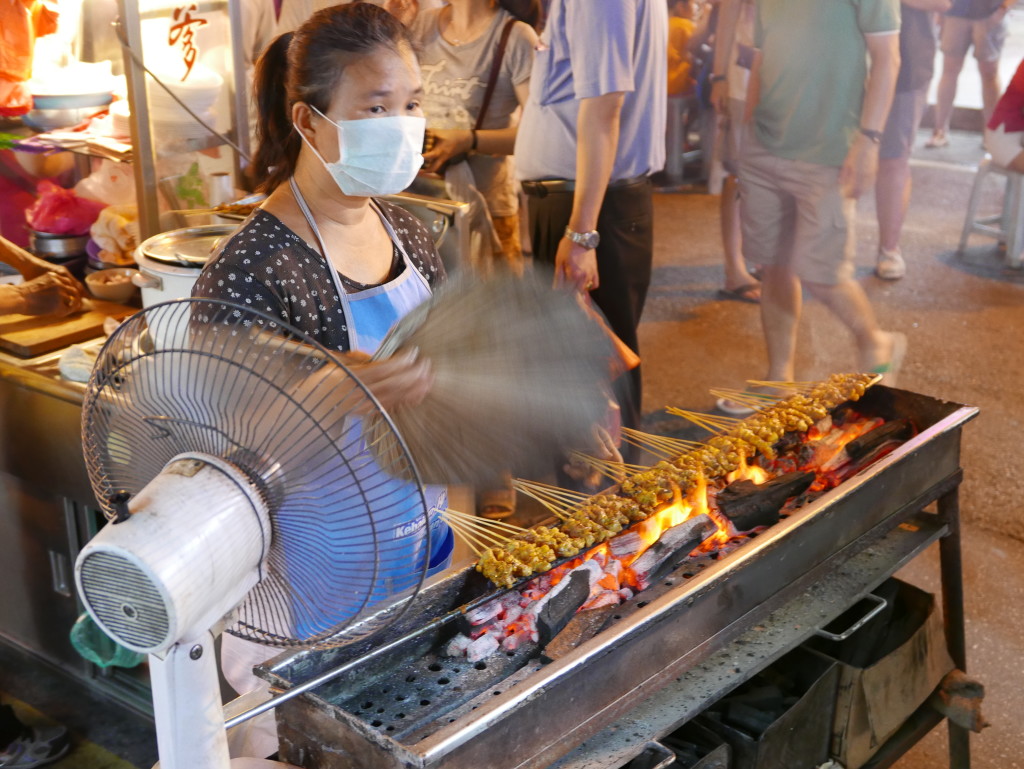 Most of the food was for sale at one end of the market.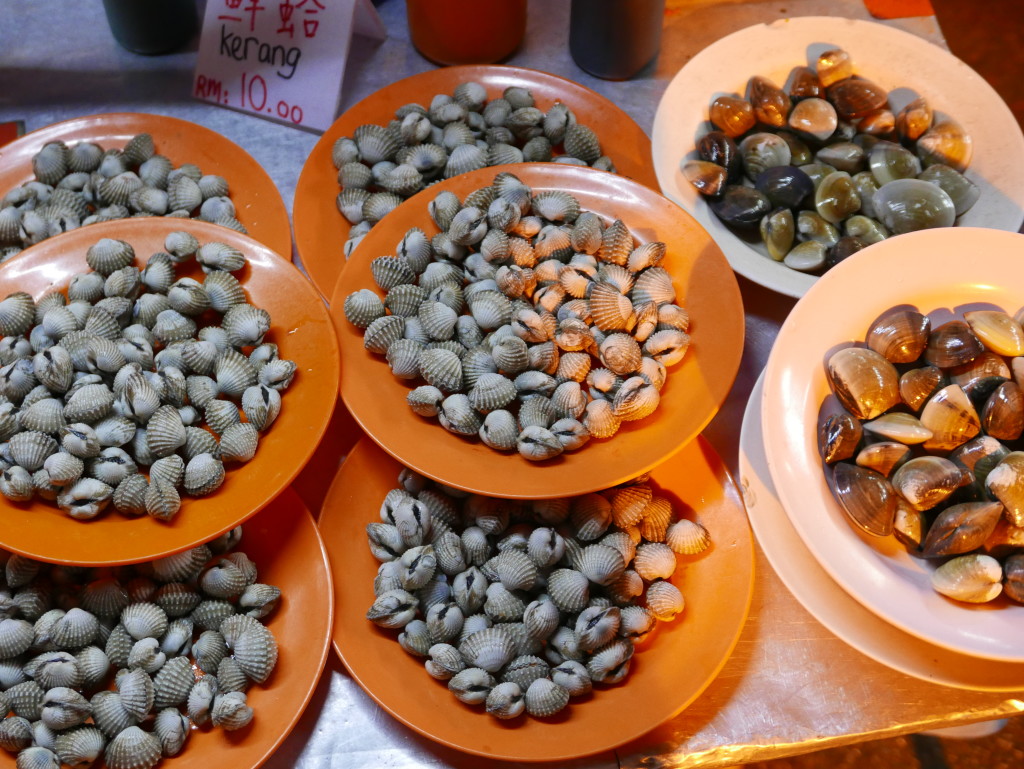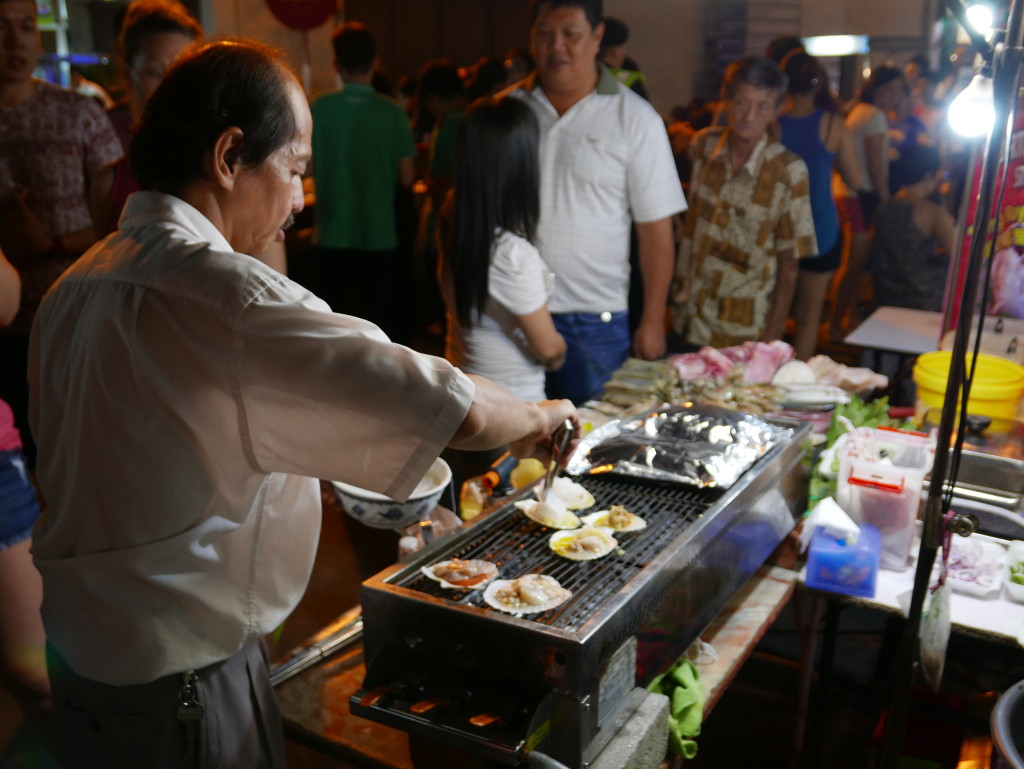 The image below shows something interesting that I have not come across before. The stall was making a sort of handmade ice cream/ice thing. The material was spread out in to a very cold surface and then repeatedly worked and moved around to make the final dessert.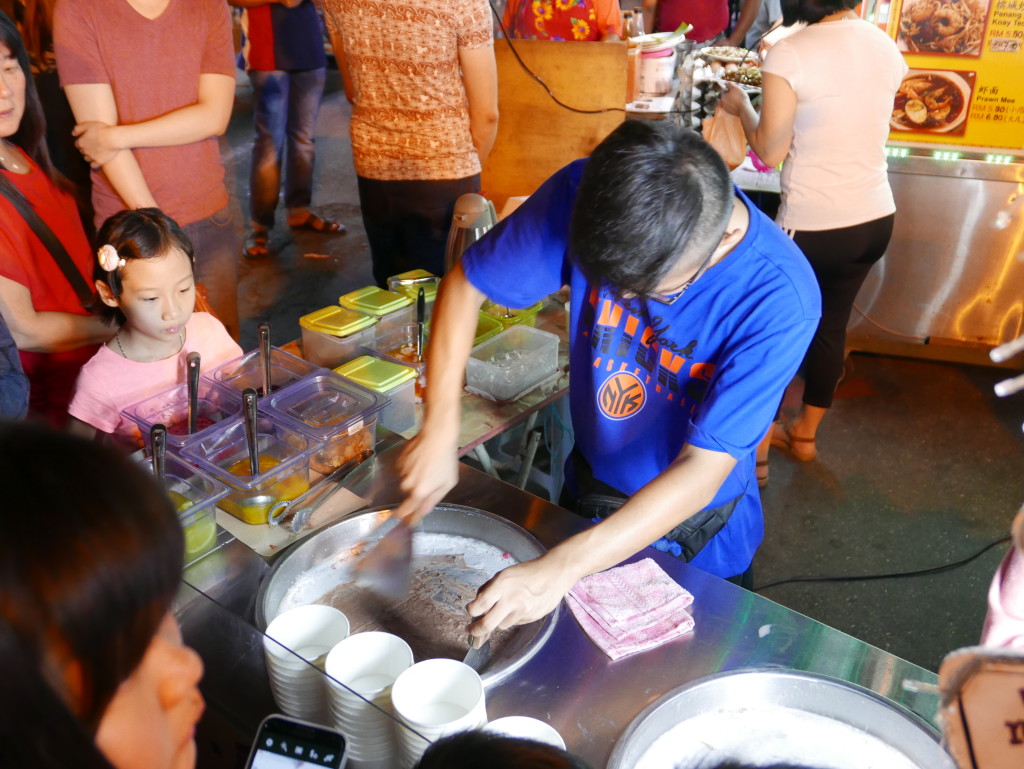 At the far end of the market there was a stage (I particularly liked the Man United Mister Potato back drop) on which people were just getting up and singing. It was all a bit odd, but it did attract quite a large audience.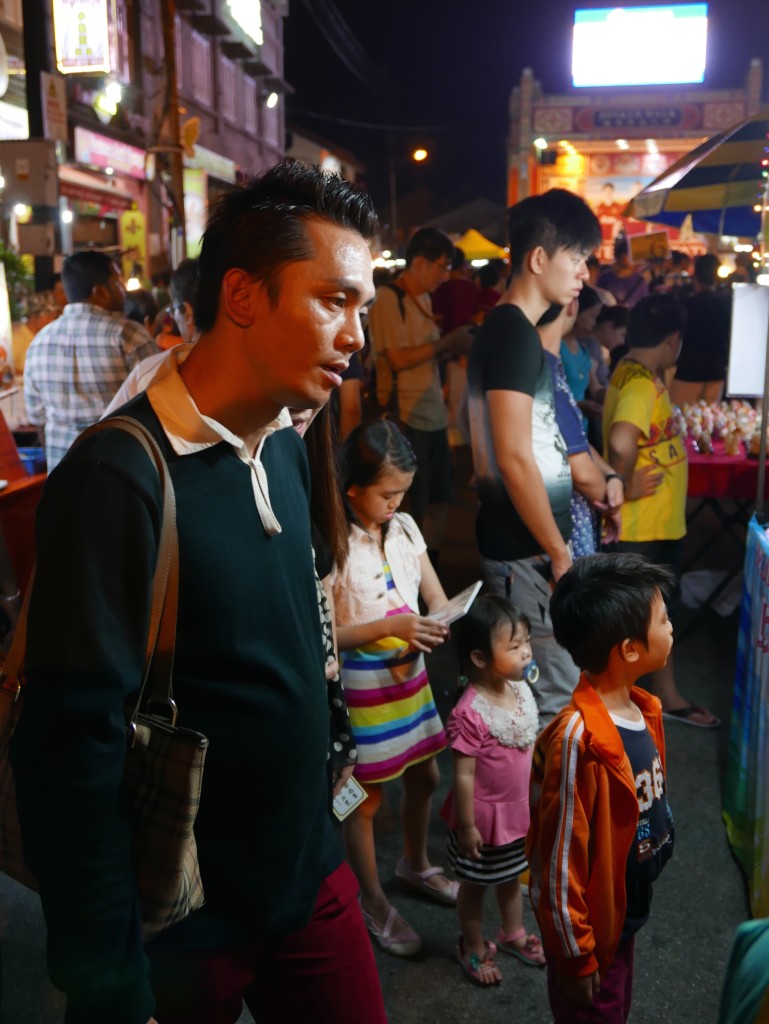 And this was one really weird thing… At first I thought the stall was selling potted plants, but these things are actually ice creams.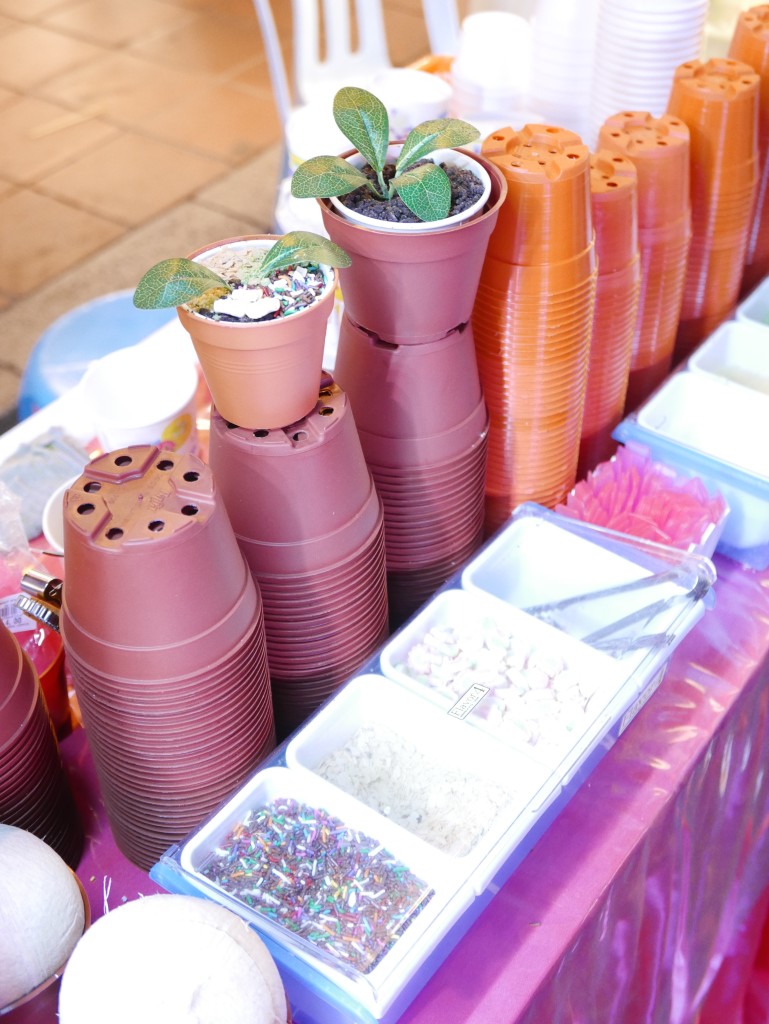 Malacca night market was a bit of a disappointment as it was too touristy, and lacked that local Malaysian feel. I have been to much better night markets in Miri, Kota Kinabalu (KK) and Sibu in East Malaysia, and in even the weekly nigh market in my local town (Gelang Patah, Johor) is much better than the market in Malacca.
If you have enjoyed this article then please feel free to share it using the buttons below.