Second, and last, morning in Malacca, and I decided to go to 486 Baba Low's as I had heard that it served the best Laksa in town, and I wasn't disappointed.
Baba Low's is a little difficult to find as it is not in the town centre (you will need a car to get there) and it is tucked down a side street, plus, it doesn't look like a restaurant and more like someones back garden.
The photo below shows parking and as can be seen, no real sign of a restaurant.
The main eating area.
And what I had come here for… Laksa. And it was good.
There were also a number of other things on sale…
Not sure what the wrap thing was called, but it was tasty.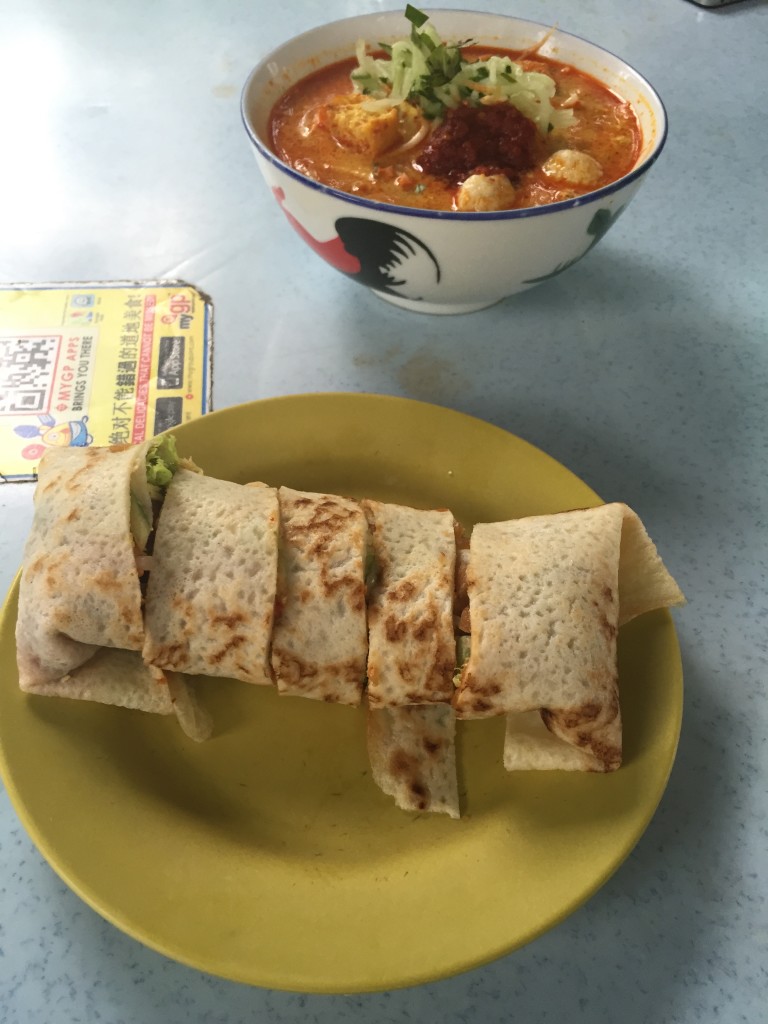 And Pai Tee (or Pie Tee), which is a thin and crispy pastry tart shell filled with a spicy, sweet mixture of thinly sliced vegetables and prawns, was also available.
FourSquare: 486 Baba Low's
If you have enjoyed this article then please feel free to share it using the buttons below.