Back at Senai International Airport (JHB) waiting for a flight over to Kuching in East Malaysia.
For this trip I'm flying AirAsia and this was a first as not only did I print the boarding pass, but also printed the baggage tag.
At the airport you scan your pre-printed boarding pass, you attach the bag tag to your luggage and scan it, and place it on the belt. All pretty painless.
Below the automated checkin desk and scanner.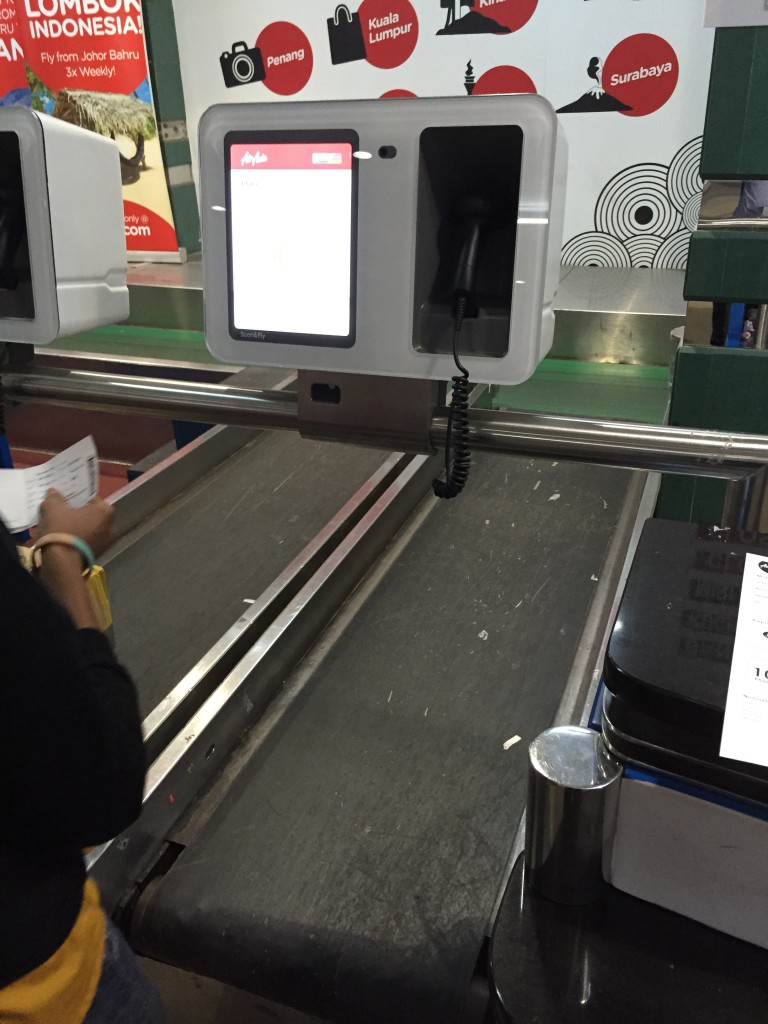 Senai International Airport (JHB) has improved in the three years I have been coming here. The airport building is just the same, but at least now there are now some shops, some places to eat, and a coffee stall.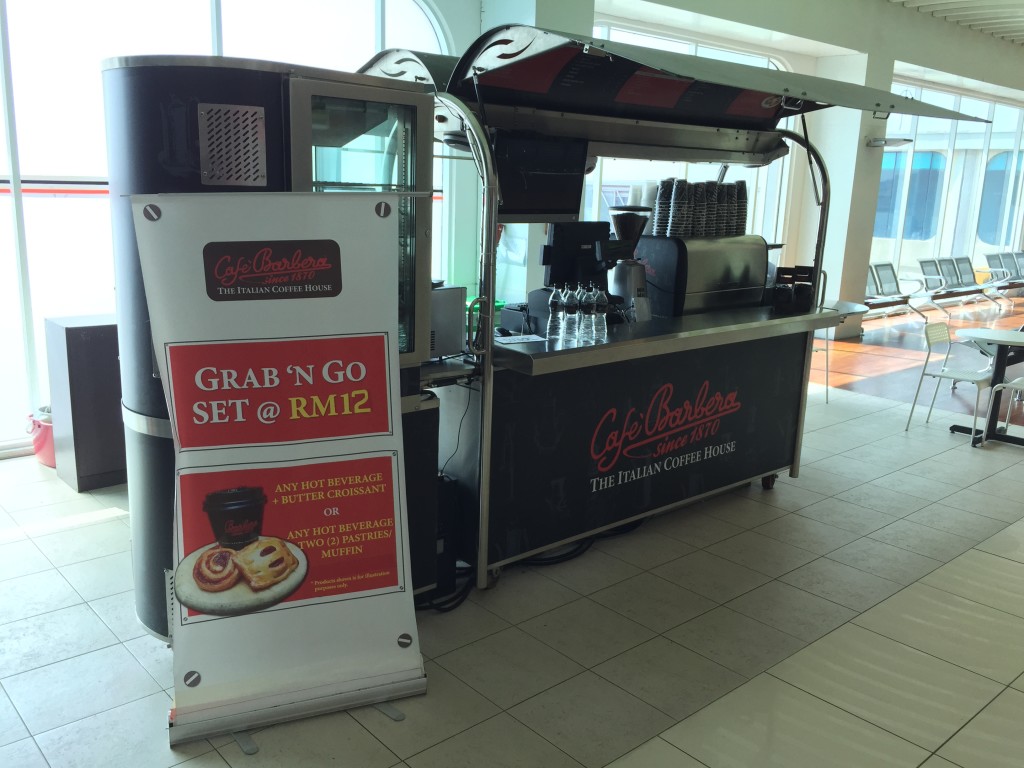 Been to worse airports.
As with most airports now there is free WiFi that doesn't work.
FourSquare: Senai International Airport (JHB)
If you have enjoyed this article then please feel free to share it using the buttons below.