I'm not a fan of Changi Airport, Singapore as every time I go there I have a problem. Last time I nearly didn't get my car out of the terminal car park as there was nowhere that would take cash so I could top up my Netts Card, which has to be used to pay for parking (what is wrong with cash?).
However, there are always some interesting displays on….
I have no idea what that was all about.
My problem this time was food as all the restaurants in the departure hall closed at 10:30 pm and I arrived at 10:30 pm… Plus, the Qatar Airlines check-in wasn't open so I couldn't dump my bags and go through security to where I knew (hoped) something would be open. I also had this problem back in February when I ended up stuck at the airport for 10 hours.
However, this time I made a little gem of a find, a food court in the basement of terminal 3. And this is a food court that seems to be hidden as there were no obvious signs in departures.
The place is called Kopitiam, and it has a range of food stalls selling Chinese, Taiwanese, Indonesian, etc. and local food. It all looked pretty good, and much cheaper than the stuff served three floors up.
I had some Teochew Fried Kway Teow.
And a few Bao for "dessert".
The pork Boa (not pictured above) I thought was particularly good.
All washed down with a lime juice and some China Fujian Oolong Tea.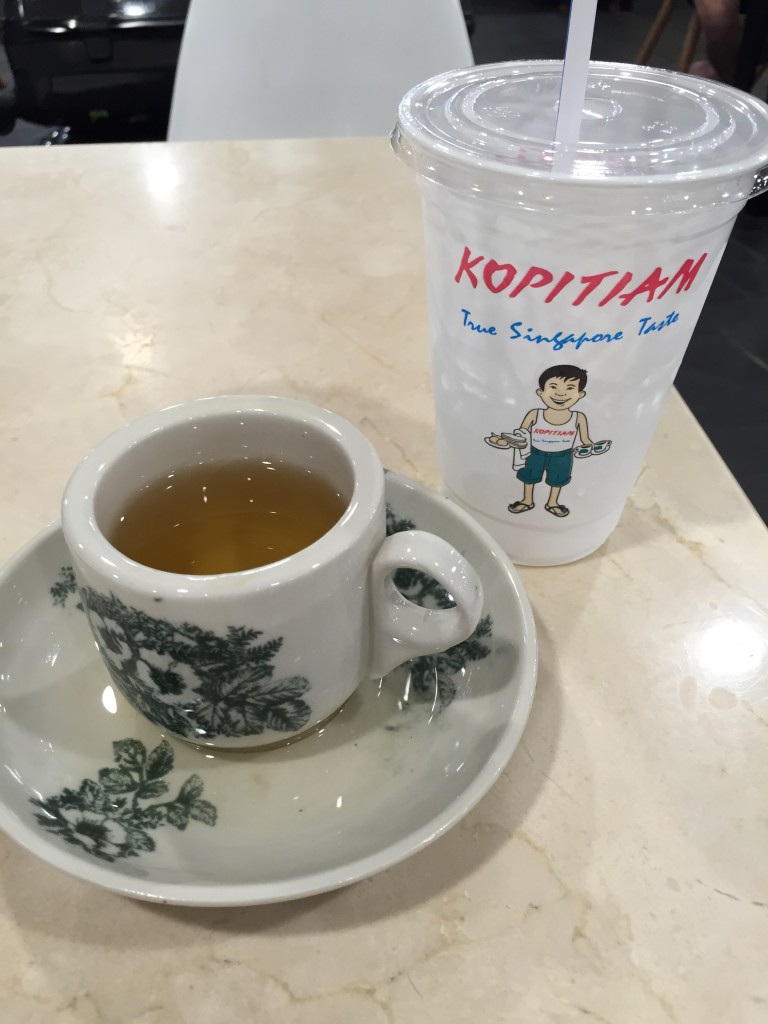 All good prep for a 15-hour flight, and a handy find.
FourSquare: Singapore Changi Airport (SIN)
If you have enjoyed this article then please feel free to share it using the buttons below.