I'm not a travel snob (well I don't think I am), and I will travel from any point A to amy point B by whatever means possible, however, when you have a flight booked for you, and you are told it is business class, you do have certain expectations.
Currently I am on FinnAir AY840 from London Heathrow to Helsinki, which is a 2 hour 50 min flight. I was expecting a decent comfortable seat, some legroom, some form of entertainment (back of seat TV with some comedy or music) and a snack. And FinnAir has scored 1 out of 4 on that, as we did get a snack, which was a pretty tasty chicken curry (there was no choice, so if you didn't like curry I guess you went hungry).
It appears that FinnAirs idea of Business class is to keep the seat next to you empty.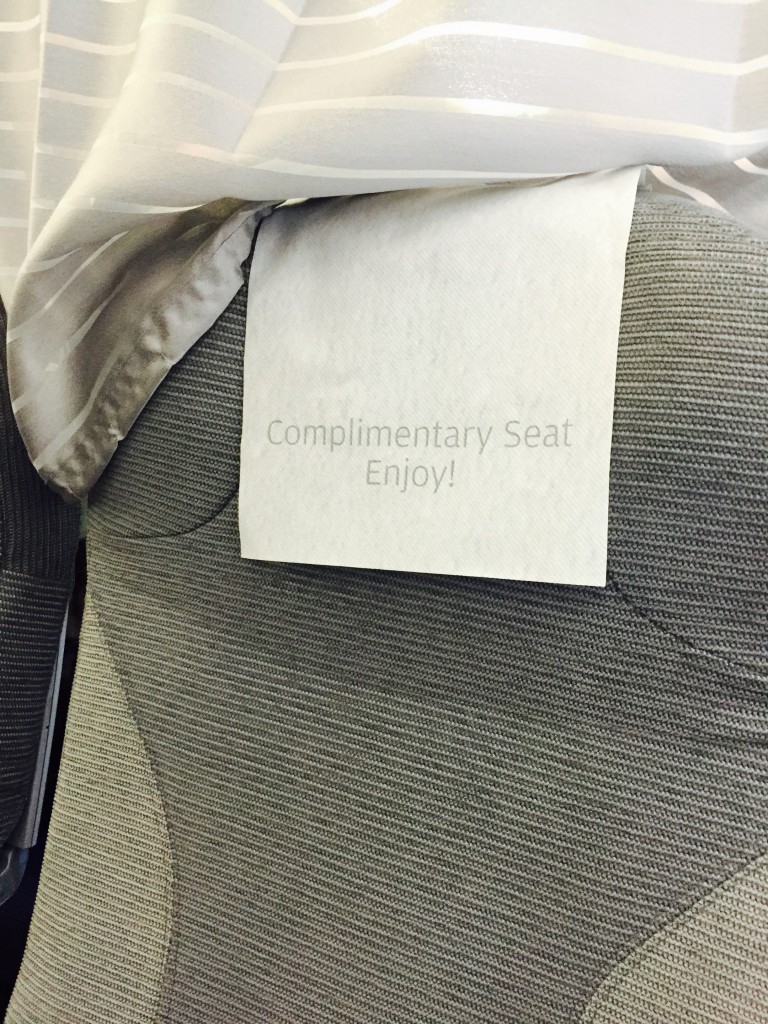 The only good bit of news is that I didn't pay for the ticket… Because if I had I would have been well hacked off.
Admittedly the lack of entertainment wouldn't normally be an issue as I would listen to my own music, but sadly my Bose noise cancelling headphones broke on a recent flight. I was going to buy a new pair at Heathrow but decided against it as goods at the airport are no longer duty free. My other alternative, of course, was to do some work (well, it is allegedly business class), but the seats were so close together that I could hardly open my MacBookAir (a computer renowned for taking up a lot of space!), and when I did get the computer open the person in front of me put their seat back with such force that it nearly snapped the screen off the laptop. With the seat in front now reclined it was impossible to work.
I hope the next leg of my flight is better… Don't think I could do 12+ hours of the conditions I have just endured.
I did send a tweet, mentioning @FinnAir (I like to test companies social media teams), about the flight. It will be interesting to see if @FinnAir responds.
Update: @FinnAir never got back to me…
If you have enjoyed this article then please feel free to share it using the buttons below.