The Andaman, Resort, Hotel, Jalan Teluk Datai, 7000 Kuah, Kedah, Langkawi is a stunning looking hotel that has been built 'in sympathy' with the local rain forest.
The lobby is an incredible structure and even seems to have a colony of bats just above the main walk way.
Great looking pool.
Nice view at breakfast.
Worryingly the hotel room safe seems to be a bit portable!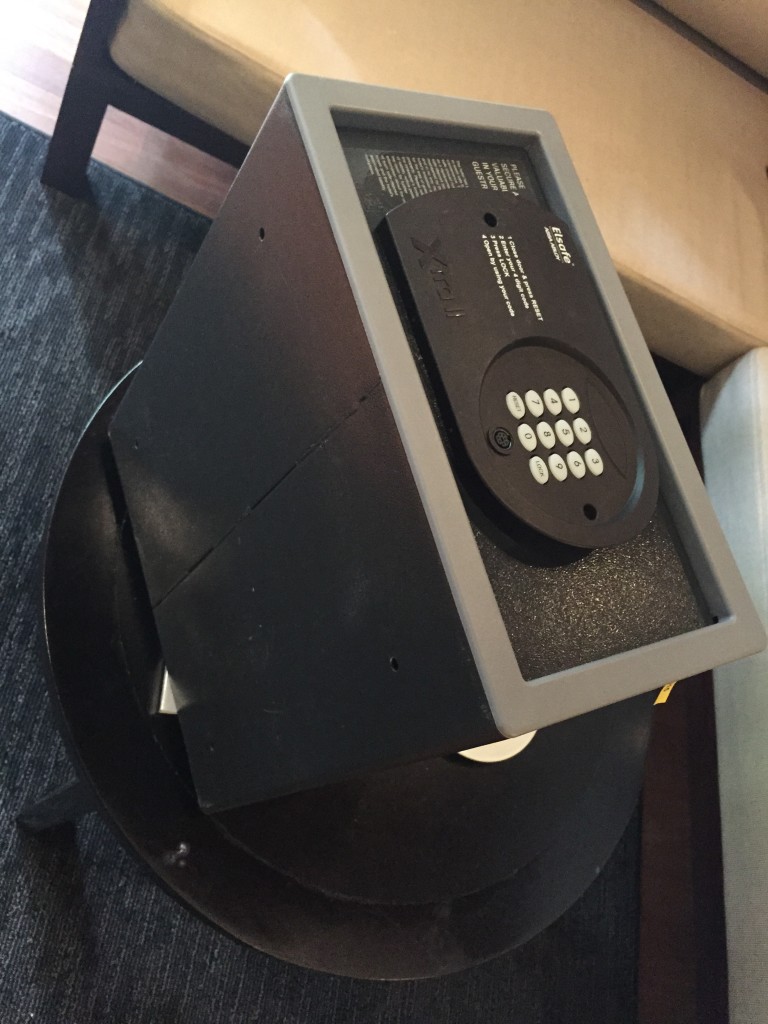 And you can't leave your bedroom window open as monkeys will break into your room in search of food.
Food and drink at the hotel are about what you would expect to pay in such a place, cheaper than the UK or USA, but much more expensive than in local towns. Breakfast (I had the buffet) was good but expensive at ~RM80 (£16 UK; $24 US). The evening meal was a better price, and very tasty, but again expensive by local standards.
If you are thinking of eating in the fish restaurant on the beach, or the other beach restaurant serving local dishes, then you will need to book ahead.
One unique feature of the beach bar is the way they determine the discount for the Thermo Happy Hour (5 – 6 pm). At 3 pm they measure the temperature, and that is the discount, so if the temperature is 30°C, then the discount is 30%. Shame they are not doing that in Fahrenheit!
Overall I enjoyed my stay at the Andaman. Nice beach, nice pool, very friendly helpful staff and the WiFi seemed to work!
FourSquare: The Andaman
If you have enjoyed this article then please feel free to share it using the buttons below.