The Heritage Hotel Cameron Highlands is an interesting place that I would suggest had seen better days.
There was no Wi-Fi ithe rooms, but it was available (I think) in the lobby. The room was adequate (reasonably clean), the bed was comfortable, and the TV worked. On thing that was odd for a Malaysian hotel was there was no ceiling fan, or air-conditioning in the room, or even in the hotel – basically it is just not needed in the Cameron Highlands due to the cool climate.
Breakfast was fairly standard. Omelette and egg station, toaster that didn't toast very dark, limited cereal choice, and the usual array of Malaysian dishes. However, the tea was excellent!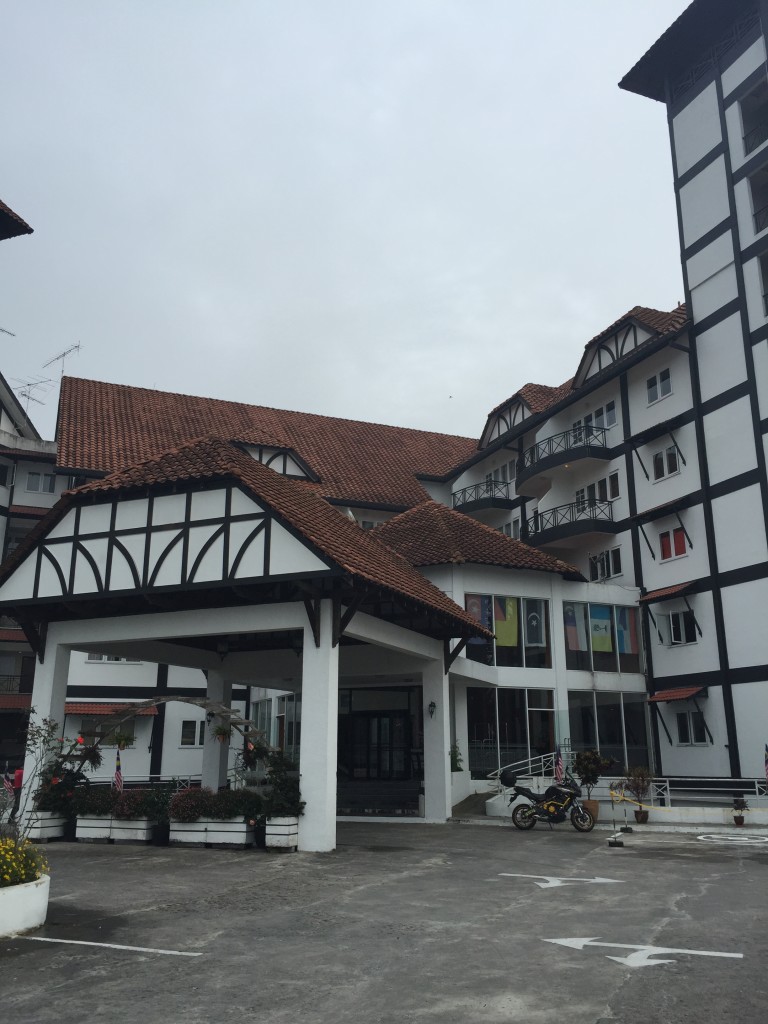 On the first night someone tried to break in to my room. At first I thought it was an honest mistake of going to the wrong room (we've all done that), but the person returned for a second attempt and when I challenged them through the door they ran off instead of apologising for their mistake.
I reported the incident to hotel reception who proceeded to do nothing – no follow up to see if I was OK, and no check on the corridor (as far as I could tell). The next morning l asked at reception if anything had been done about the incident and they couldn't find a record of my phone call.
I asked again two days later and was told that a 'security sweep' had been done of the floor.
Overall the Heritage Hotel Cameron Highlands was OK, not a great hotel, a little tatty around the edges, but OK.
FourSquare: Heritage Hotel
If you have enjoyed this article then please feel free to share it using the buttons below.