I had a fun day with Hill Top Travel and Tour. The transport wasn't the particularly comfortable, and bouncing around in the back (especially in the first hour en route to the plant – Rafflesia) was painful, and the noise was deafening (take ear plugs), but it got us where we wanted to go…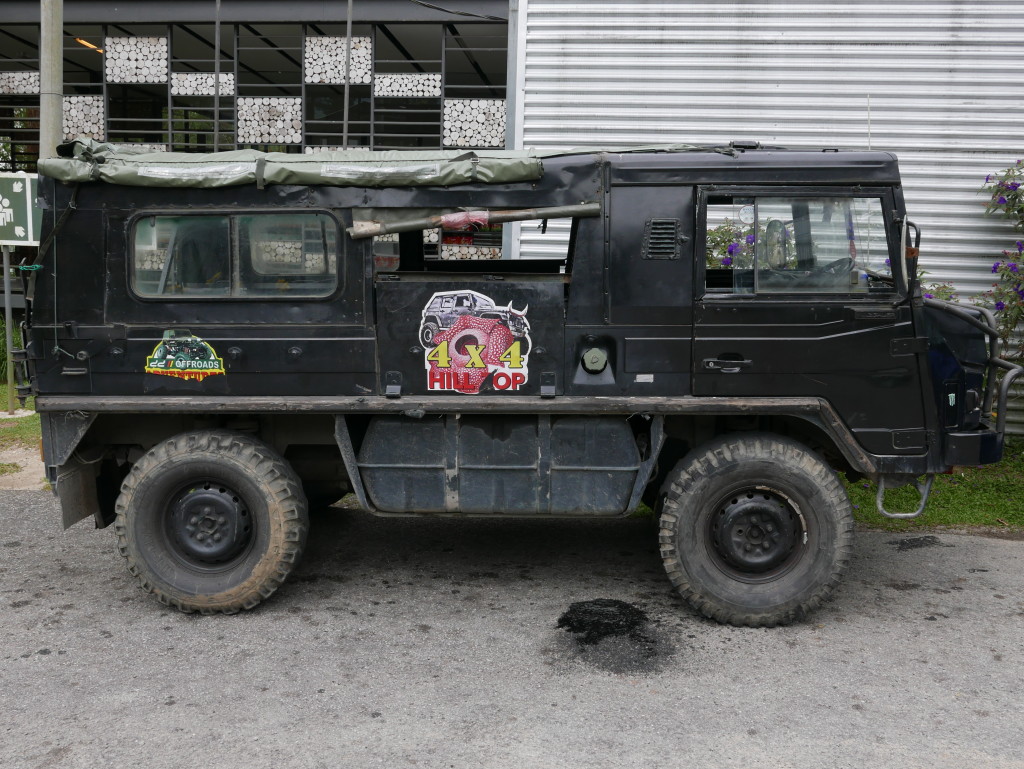 The vehicle was an interesting beast that has certainly seen a lot of hard work in its life…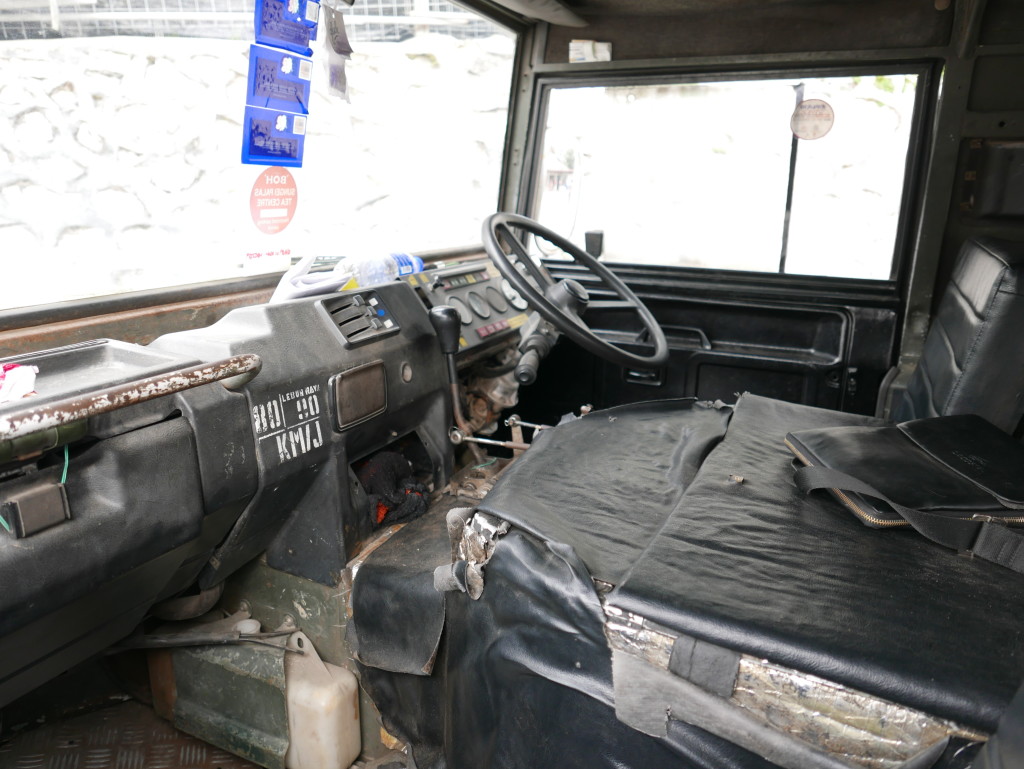 I was glad that I only looked in to the front at the end of the day as the level of maintenance was alarming…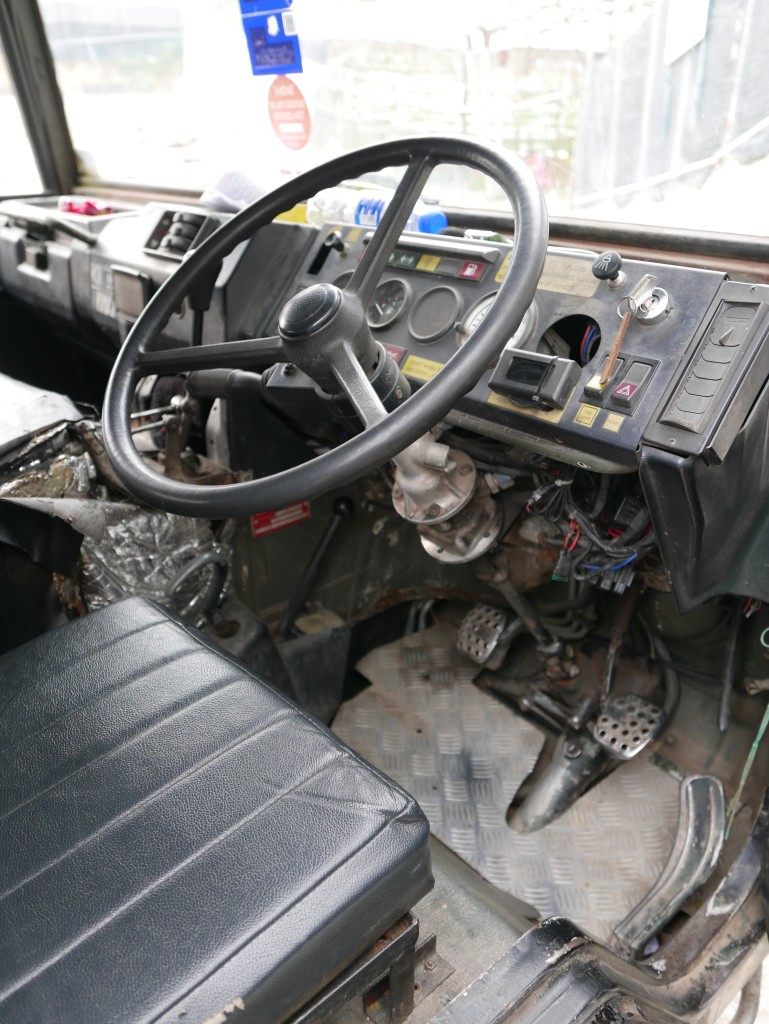 And I had to admire the ingenuity of replacing a broken spring on the accelerator peddle with a collection of rubber bands, although it did make me wonder what else on the vehicle had been replaced with something that seemed to do the job, but might not have been appropriate. Had the brake pads been replaced with slices of cheese?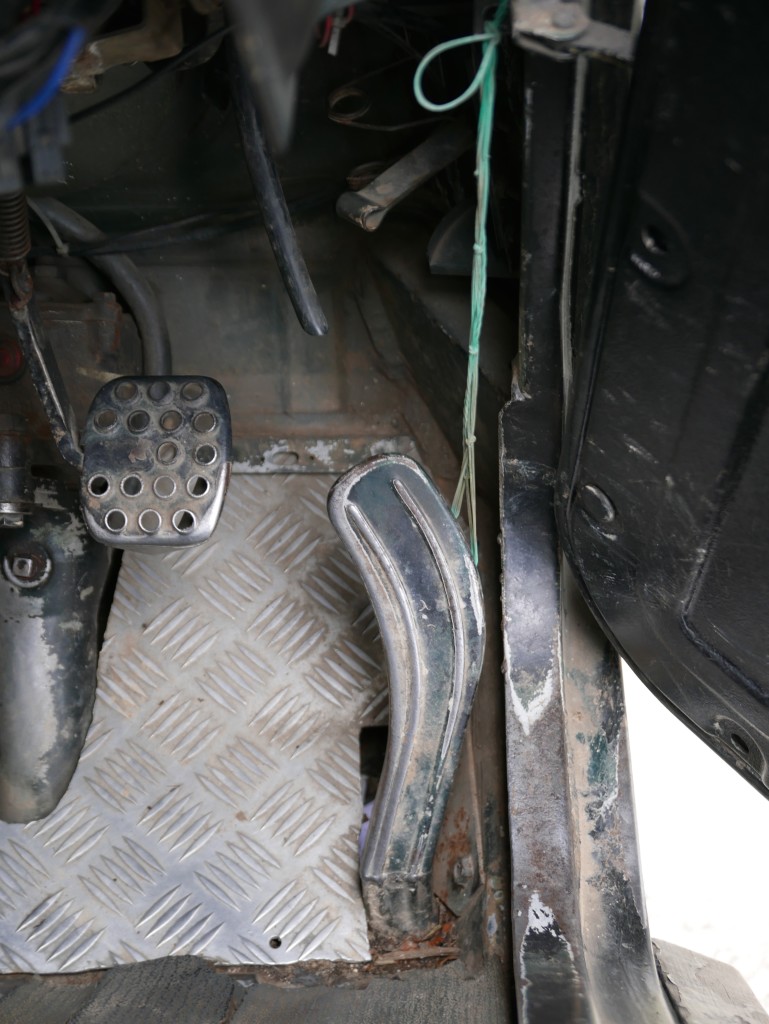 The view from the back of the truck wasn't great….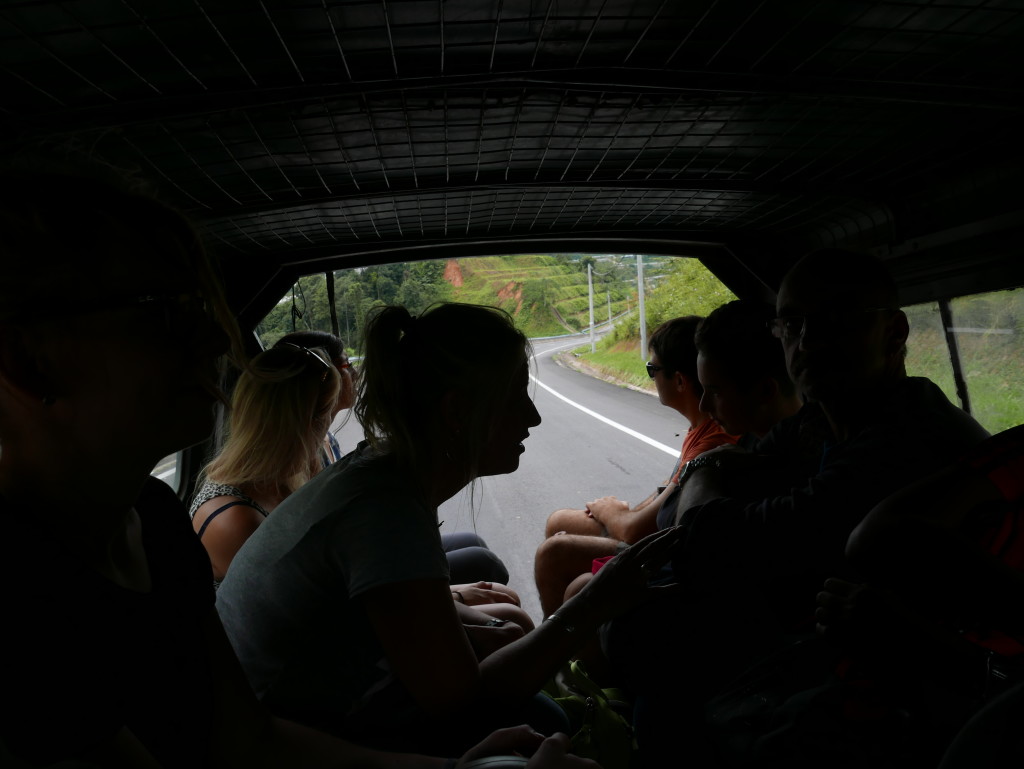 And the view out of the front of the truck, when sitting in the back, wasn't that particularly good either.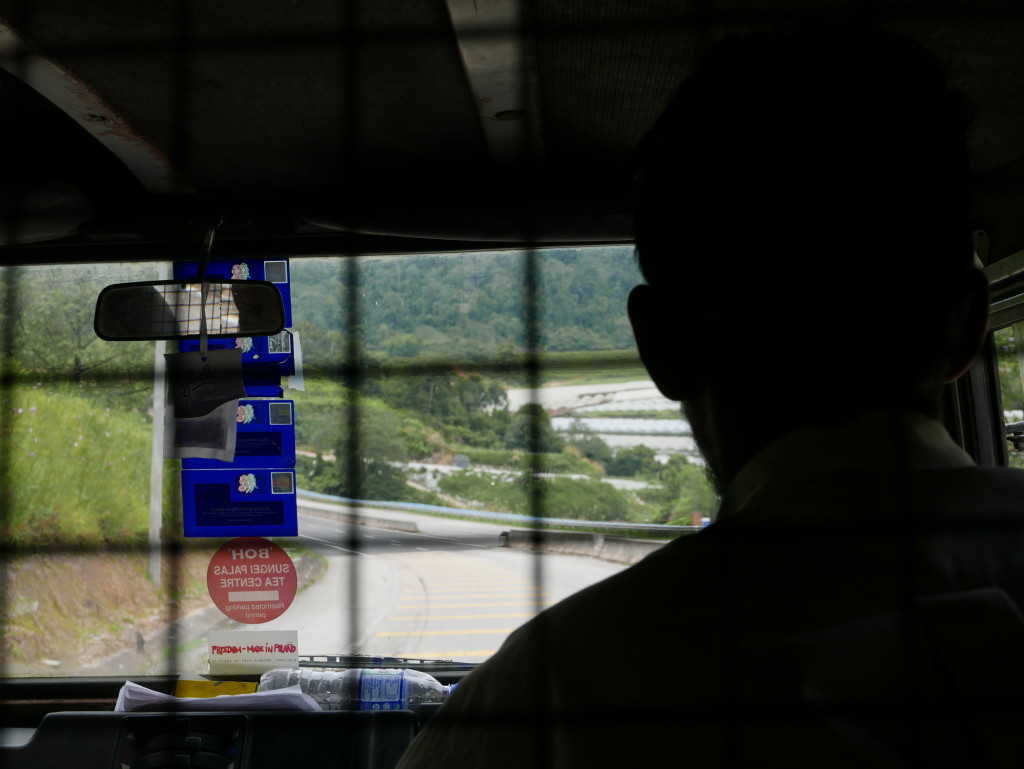 Our driver and guide, Joe, did a good job. He was a little quiet on the hike to see the Rafflesia, but as the day went on he became more talkative.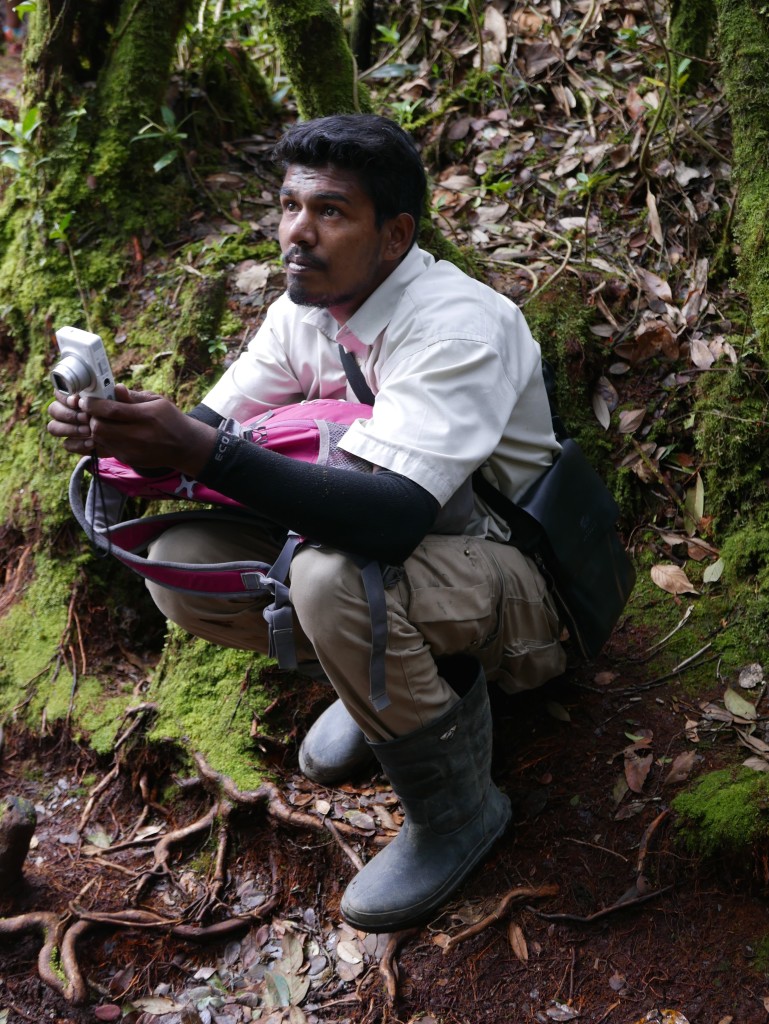 Below is a photo of our lunch stop….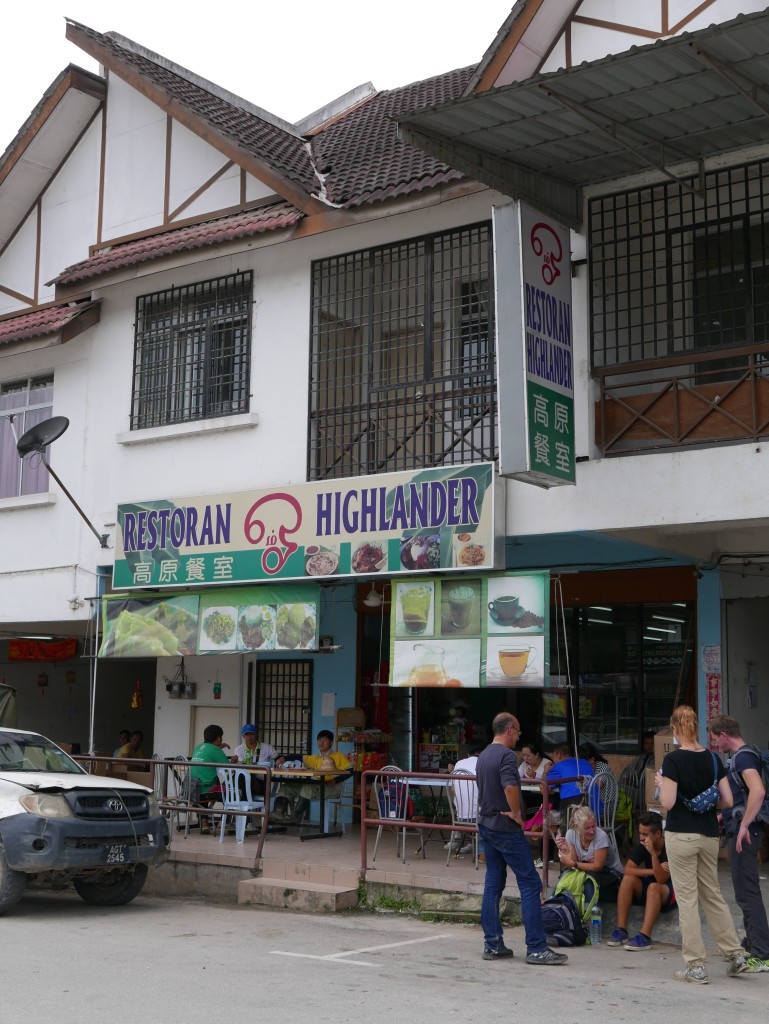 My recommendations for the trip would be to wear good shoes, no flip-flops or sandals, but trainer would be OK, and walking boots preferred, as the hike in to see the Rafflesia was tough. I would also suggest taking double the amount of water suggested by the guides, and if you are tall wear a hat that help protect the head from overhanging materials on the Rafflesia hike. The rest of the day you could do in flip-flops or sandals, with the possible exception of the Mossy Forest.
Overall I enjoyed my time with Hill Top Travel and Tour, and I certainly got to see parts of the Cameron Highlands that I would have not otherwise seen.
If you have enjoyed this article then please feel free to share it using the buttons below.