After many years of visiting Western Australia, and many years of trying to get to the Pinnacles, I finally made it there on this trip, and it was worth the wait as I have never seen anything natural like it before. And to me, the only thing that they reminded me of was the standing stones on Orkney, Scotland.
The Pinnacles are in Nambung National Park about 200 km north of Perth and 17 km from Cervantes in Western Australia To enter the park there is a small entry fee to pay to enter, and it was worth it. What I particularly enjoyed was the fact that you could drive around the Pinnacles on the sand (4 km, one-way loop). No tarmac roads, just small rocks marking the way, and you didn't have to stay in the car as you were allowed to park and stroll amongst the stones. There is also a 1.2 km looped walk through the stones. (If you do the walk make sure you have sunblock, a hat and water, and also check you can see the next post on the trail before heading off because as I found it is easy to miss the path.)
The Pinnacles were first mentioned in a public report in 1934, which seems incredible. How come? However, they did not become popular with visitors until the 1960s, and the national park was created in 1968.
The colours were striking.
The photo below shows the marked roads between the Pinnacles.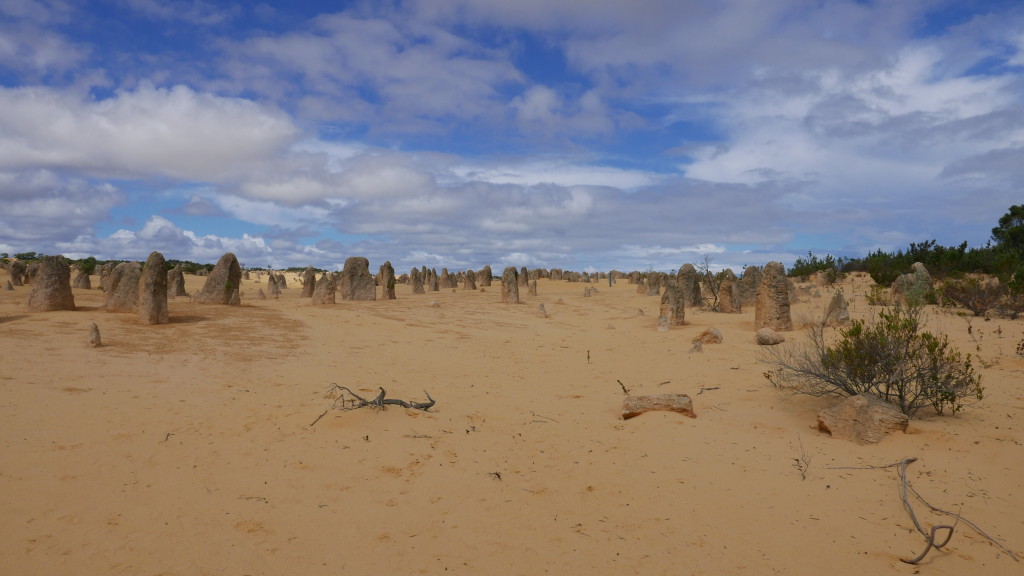 The stones ranged from a few feet high, up to 3 or more yards high.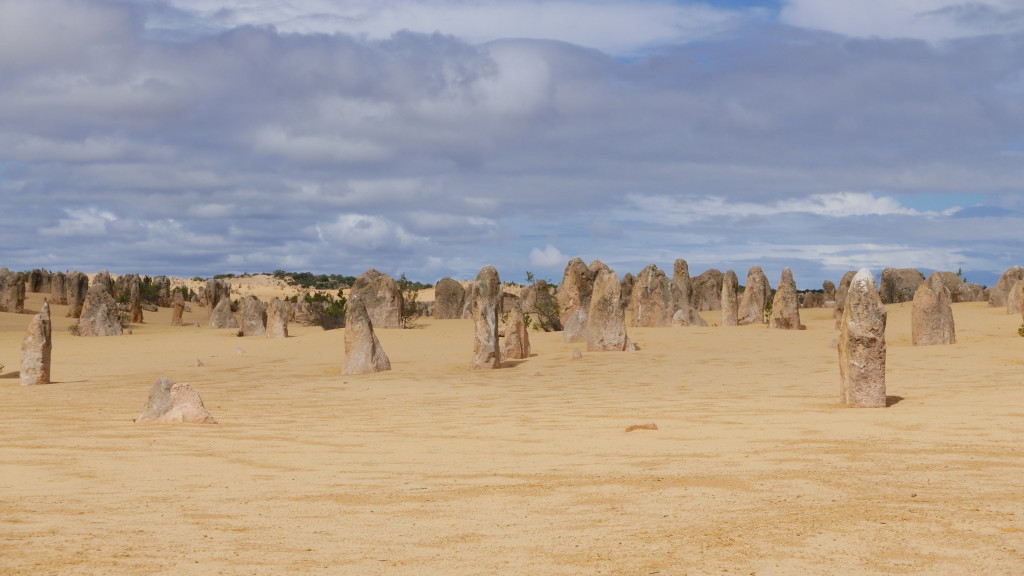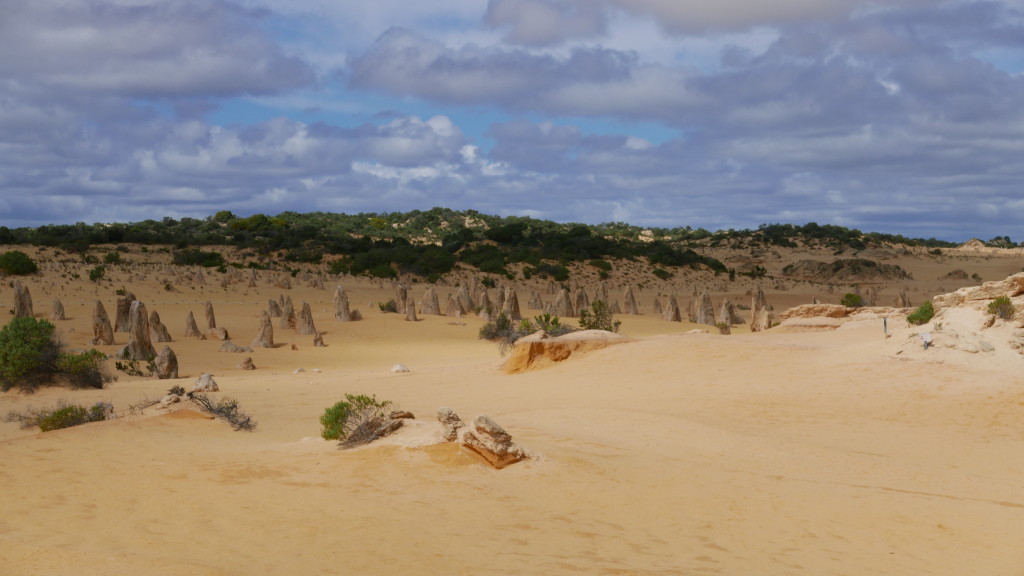 One big question is how they were formed.  It is known that they formed underground around 500,000 years ago
Some appeared to appear to be just rocks, but how did they get there? While others seemed to have a fossilised plant-like structure.
The story continues in Pinnacles Desert, Nambung National Park, Cervantes WA 6511, Australia – post 2 of 2
FourSquare: The Pinnacles, Western Australia
If you have enjoyed this article then please feel free to share it using the buttons below.