There is a 1.5 km walk around the lake, and it is well worth taking as it gives some great views across the lake.
The lake was formed about 3,000 years ago as a result of a drop in sea levels. The original lake was about 1 km away from where the current lake is located. The lake has moved as a result of the wind slowly moving the dunes northwards.
The lake also has a large community in the depths where purple sulphur bacteria form a flocculent mat (a sort of bacterial sludge). The mat has a bright green layer of filamentous bacteria growing on the surface
The slow movement of the lake means that old Stromatolites (and Thrombolites) are eventually left high and dry, and get covered by the moving dunes.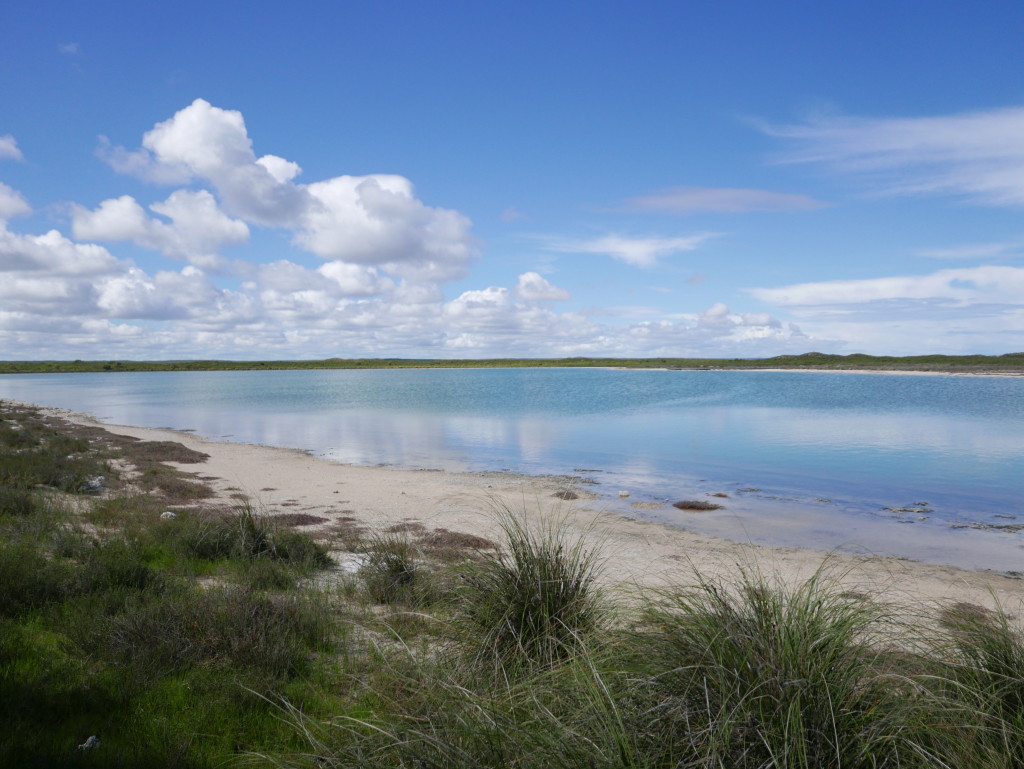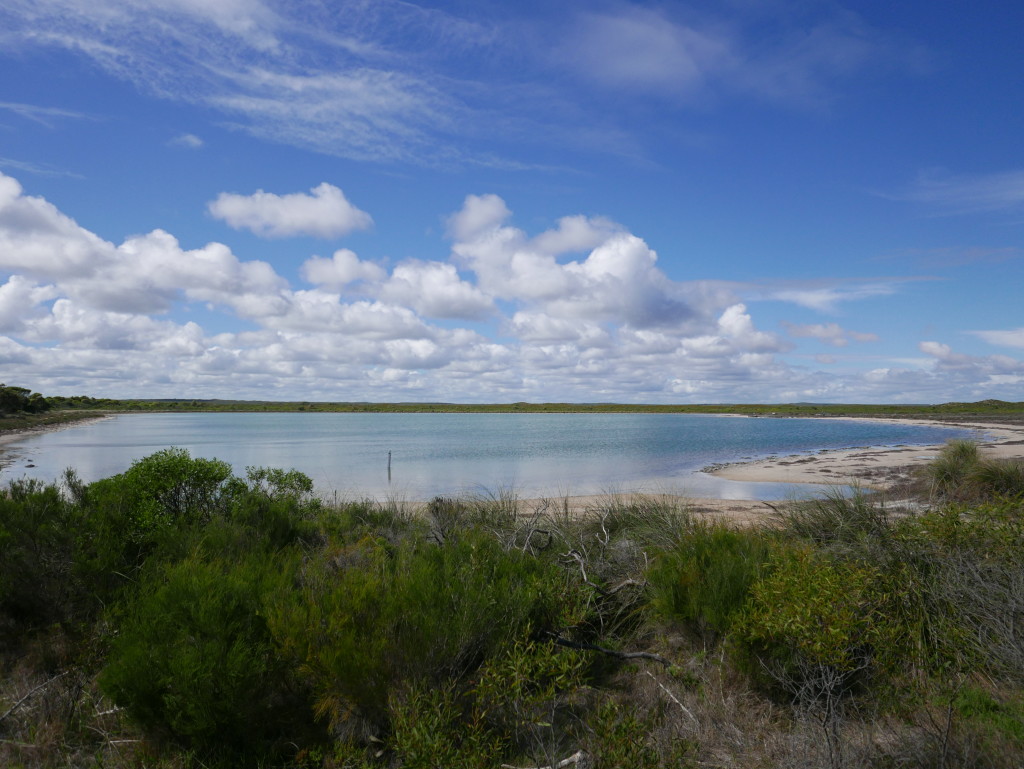 Besides bacteria, there is also birdlife on the lake, and Great Egrets, Bar-tailed Godwits and Musk Ducks can also be seen.
(One rumour I had heard was that the lake has a monster! However, that is a different Lake Thetis in Canada, plus the Lake Thetis in Australia would be too small to hide anything much!)
I enjoyed my visit to Lake Thetis in Nambung National Park, Cervantes, to look at some Stromatolites. I liked the lake and the scenery, and to see the Stromatolites was great, however, when I visited it was at the end of August, and towards the end of the Australian winter, hence the lake water levels were high. If you visit in the summer when water levels are low the Stromatolites are more exposed, you see more Stromatolites, and they show a range of colours.
FourSquare: Lake Thetis
If you have enjoyed this article then please feel free to share it using the buttons below.