Continuing my exploration of Tanah Lot, Bali, Indonesia.
The tide was out there was a lot of beach area to explore, and also a lot of fellow tourists around. I was continually surprised just how busy the place was.
From a distance, looking back towards Tanah Lot, it was just amazing how many people were milling around.
Besides the tourists on the beach, there are also some locals providing services, or working at the holy spring to bless tourists.
The views along the coastline, particularly with the mist and the spray coming off the sea, were spectacular.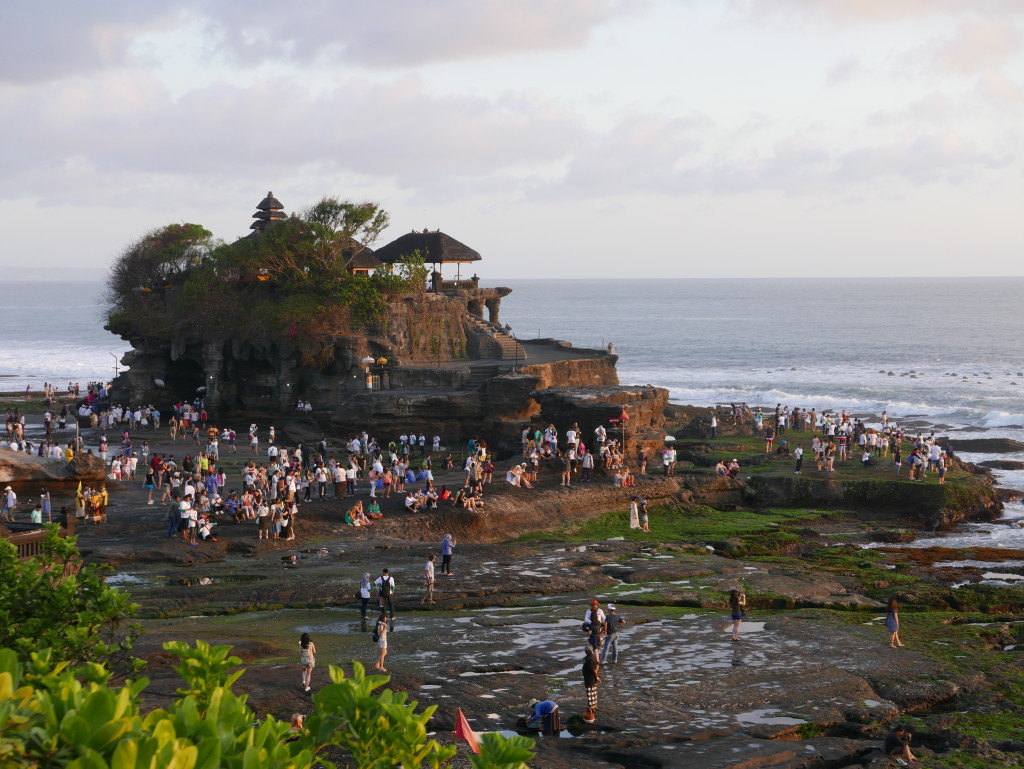 Walking along the cliff tops gave an excellent view back towards Tanah Lot and also of other temples dotted along the coastline.
I love the look and feel of these smaller temples. These are places that were still used by the locals and not become tourist traps.
The rock carving the sculptures of the temples was particularly good.
And to see the temples in use was excellent.
However, despite the temples still being used by the locals, there was the ever-present presence of tourists and the small stalls and sellers they attract.
Walking along the top of the cliff, looking at the temples and the tourist, and waiting for the sun to set, was a very pleasant way to finish my first full day on Bali.
And I joined my fellow tourists on the clifftop waiting for the sun to set…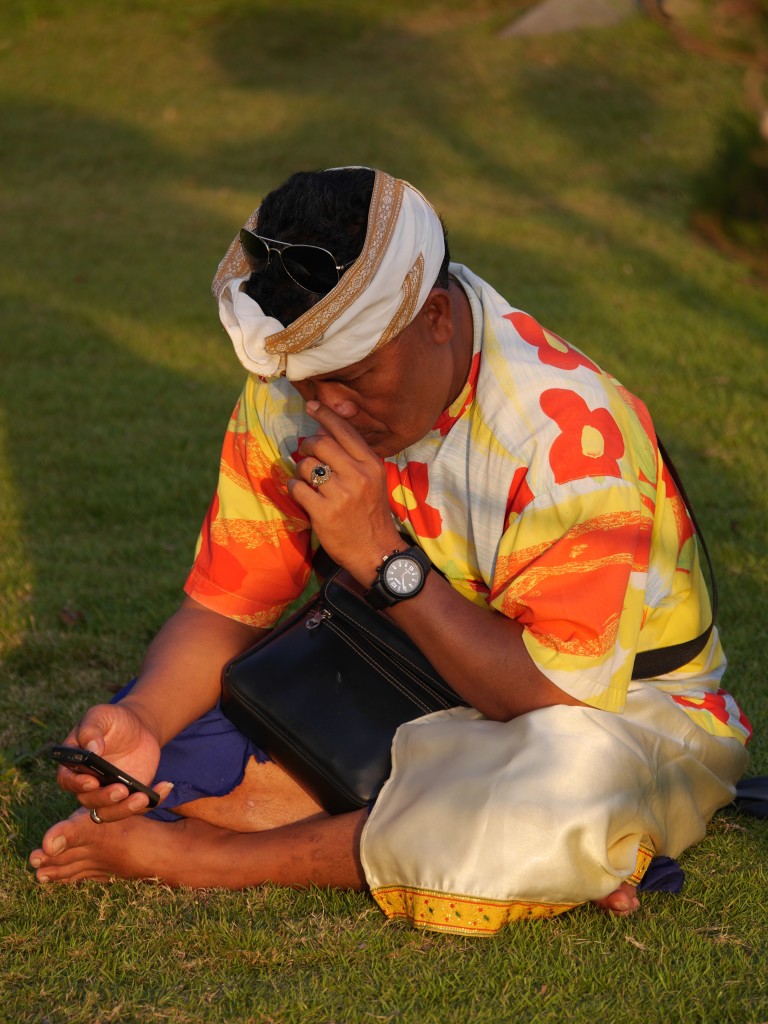 Don't miss:
FourSquare: Tanah Lot
If you have enjoyed this article then please feel free to share it using the buttons below.