This was one of the more odd stops on my tour of Bali – Danau Kintamani – which is a village giving views across the Batur Caldera and Batur Lake.
Again there was a cost to get in, paid at a roadside shack. It seems odd to me to pay on an open road, that everyone else seems to be driving down and not paying, and yet I have to pay. In this case it was 35,000 Indonesian Rupiah (£1.80 GBP; $2.70 USD). And basically what I was paying for was a look at a view. A good view admittedly, but still a view.
The area is described as a 'geopark' and consists of a mixture of forest, farmland, and small towns, and the volcano and lake dominate the landscape.
The Batur Caldera (the volcano) is believed to possess the four main components of earth (land, water, fire and air), and these elements are worshipped by the people living around the volcano. They view the spirits that live in the forest, the lake and the volcano to be magnanimous or malevolent, depending on the circumstances.
In the area around the volcano there are a number of Balinese temples, which are carved from the andesitic-basaltic lava produced by the volcano. One slightly odd thing about the area is that some of the local Hindus, the Trunyanese, do not cremate their dead (which is common in the rest of Bali), but instead leave the bodies above ground in a bamboo cage underneath the taru menyan tree – for more information and some quite alarming photos visit The Bali Aga village of Trunyan, Bali.
The lake and the volcano were spectacular.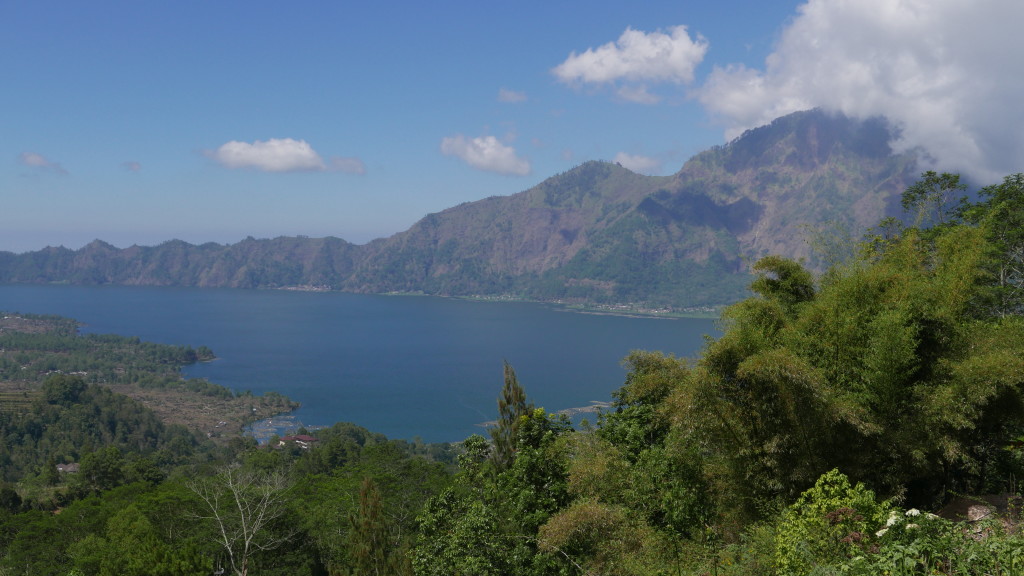 The shot below is on to the main crater.
And a panorama really puts the view in to context.

As with anywhere Bali there were people around selling fruit and vegetables and gifts for tourists. The seller below caught my eye due to her magnificent face.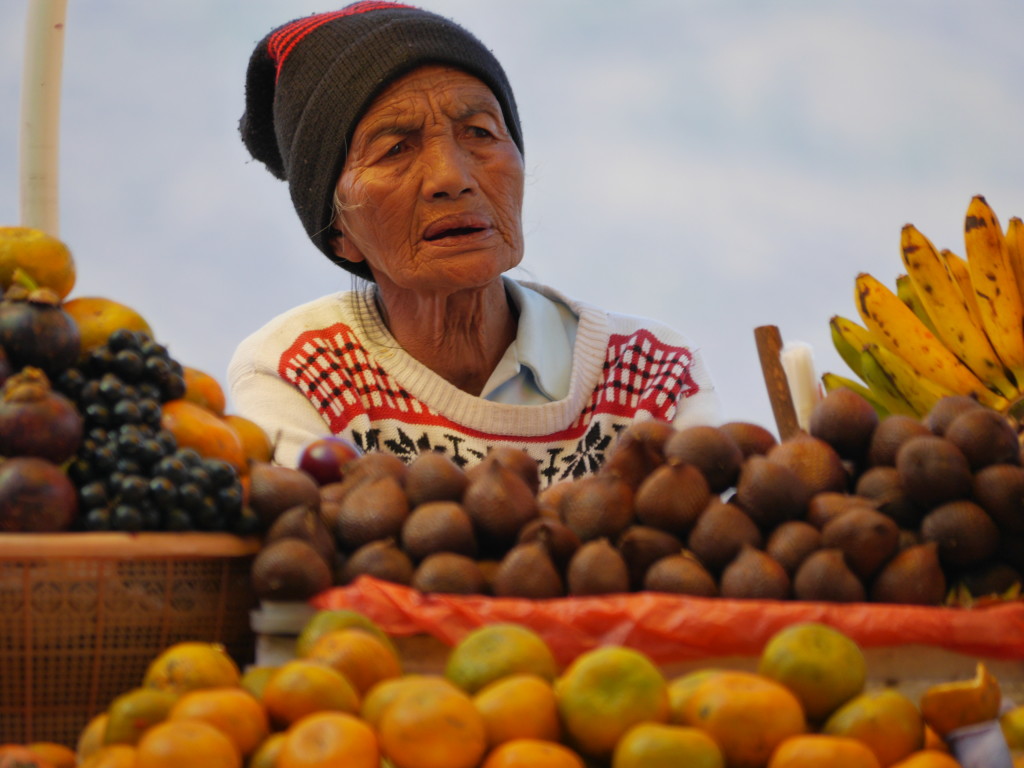 I enjoyed my visit to Danau Kintamani, and the Batur Caldera and Lake. Stunning views and an interesting place. I wish I had more time to visit and explore the village of Trunyan.
FourSquare: Danau Kintamani
If you have enjoyed this article then please feel free to share it using the buttons below.