Pura Tirta Empul (Tirta Empul Temple), also called the Water Temple, has to be the best temple I visited during my time on Bali. Fantastic place. What I really liked about it was that it was the only temple I visited that was really in use as it was full of not only tourists, also worshippers.
The temple is a UNESCO site (listed 6 July 2012), and the inscription reads:
"The Cultural Landscape of Bali Province: The Subak System as a manifestation of the Tri Hita Karana Philosophy, consist of Supreme Water Temple Pura Ulun Danu Batur and Lake Batur, Subak Landscape of Pakerisan Watershed, Subak Landscape of Catur Angga Batukaru, and Royal Temple of Taman Ayun has been inscribed upon the World Heritage List of the Convention concerning the Protection of the World Cultural and Natural Heritage. Inscription on this List confirms the outstanding universal value of a cultural or natural property which deserves protection for the benefit of all humanity."
There were rather strict entry criteria…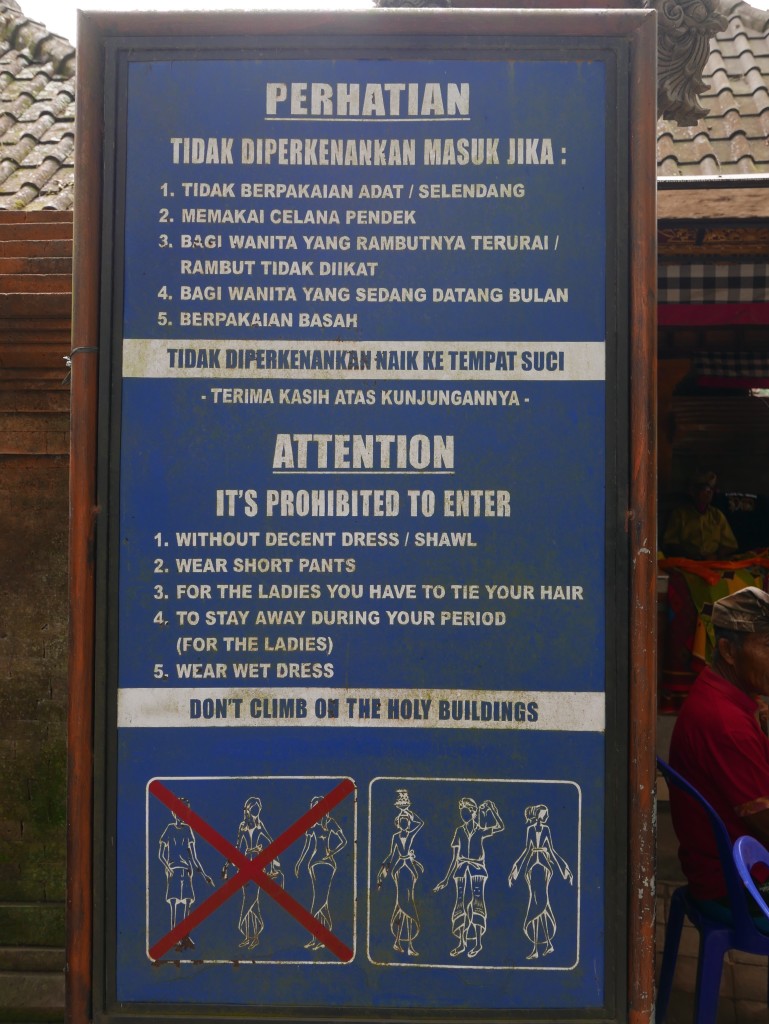 And I had to wear a yellow sash…
The temple, which dates from 960 AD, is dedicated to the Hindu God Vishnu, and is a bathing place (pertirtaan) with a number of springs and pools, and a rather impressive and old Lingga-yoni. The temple also has some stunning architecture, and fantastic sculptures.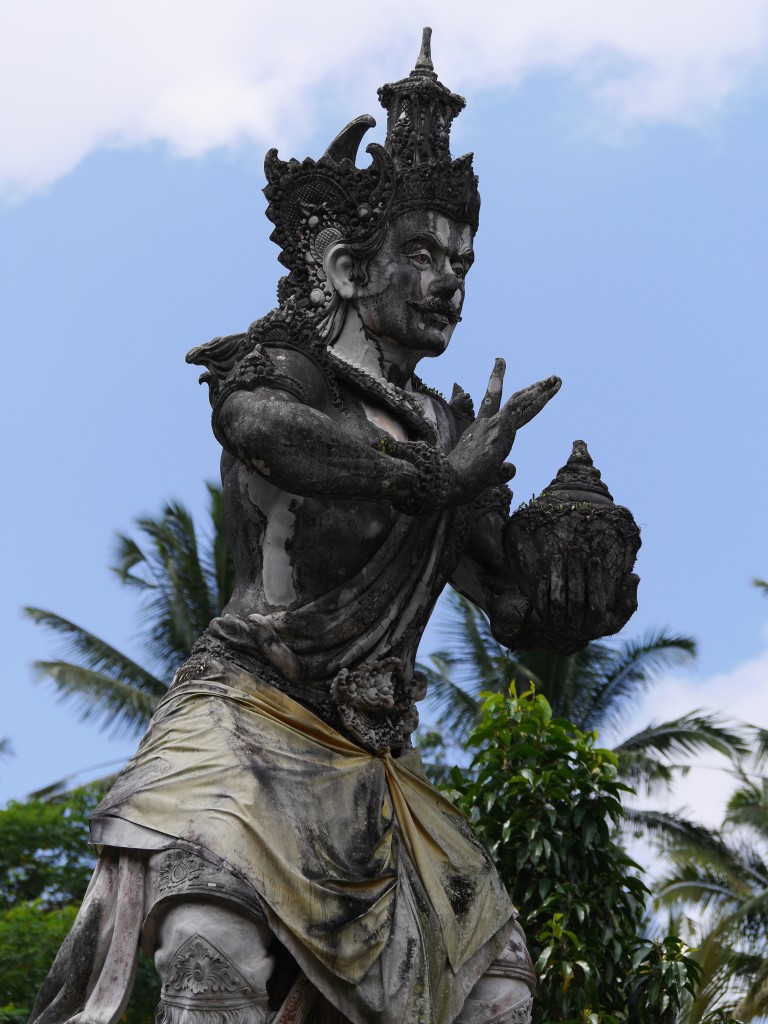 As with all other temples I had visited in Bali there was a split gate entrance (candi bentar).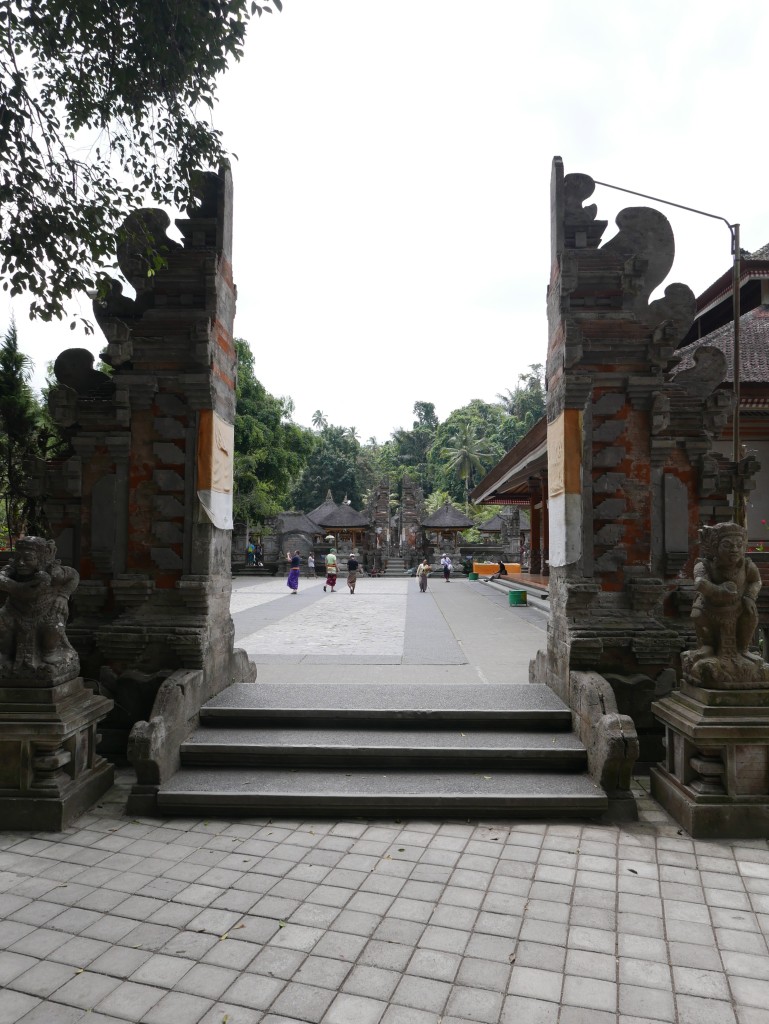 There was also a fine example of a kori agung).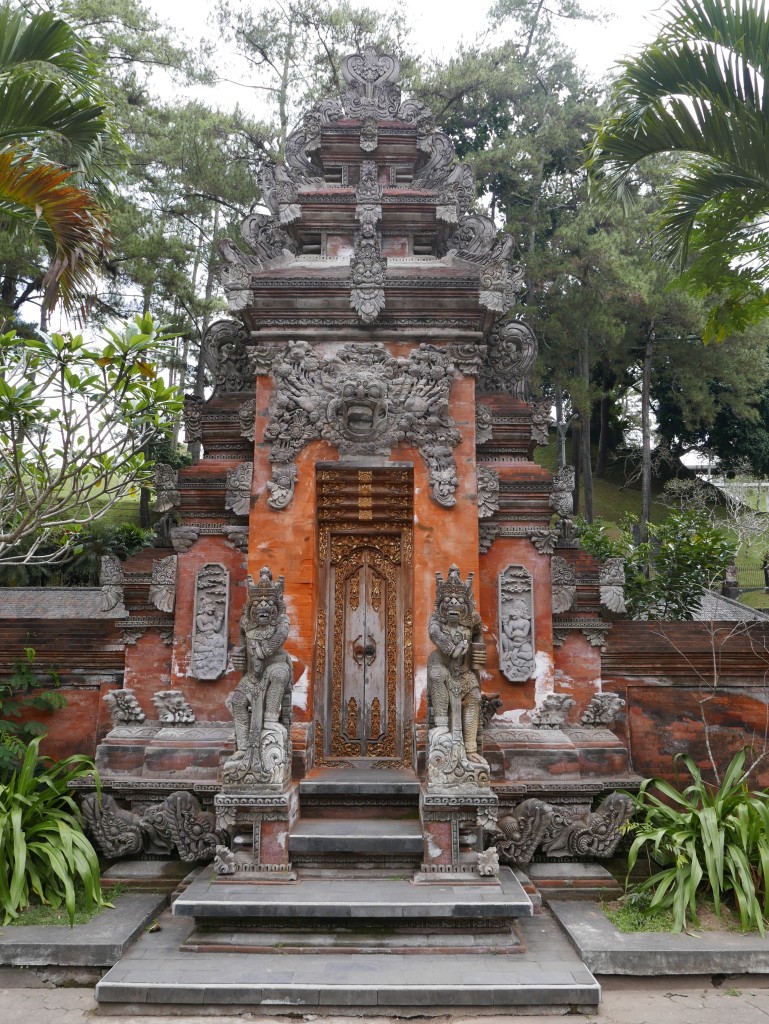 Which also has some stunning sculptures.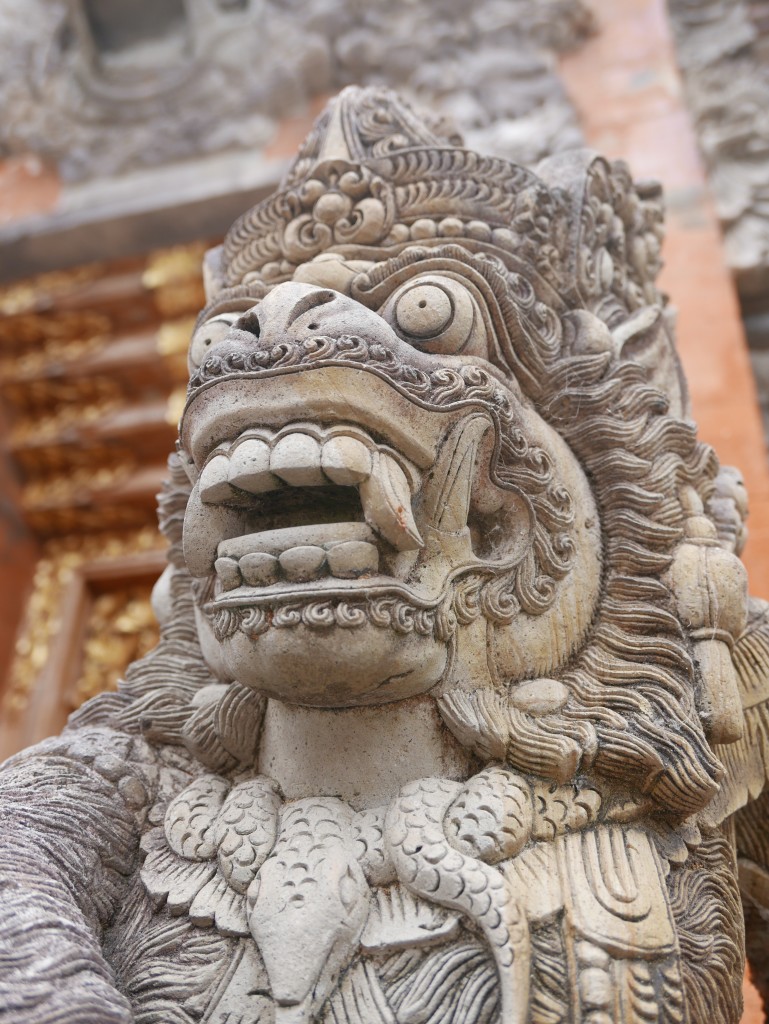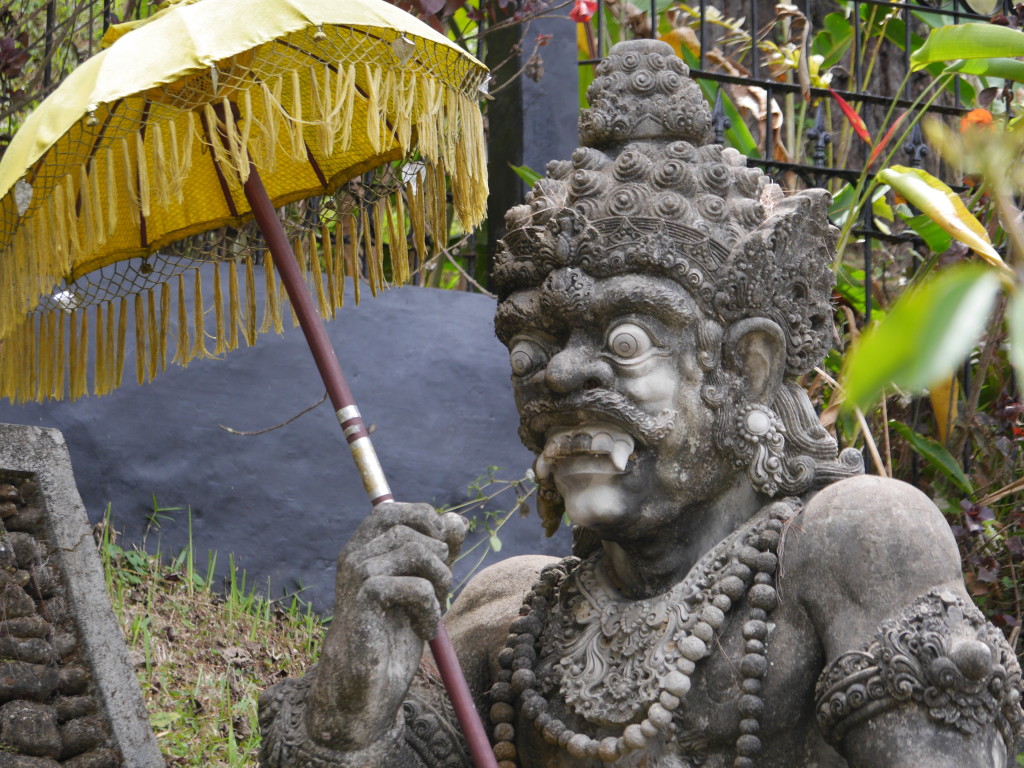 The temple was a very active place of worship… with a small shrine near the entrance.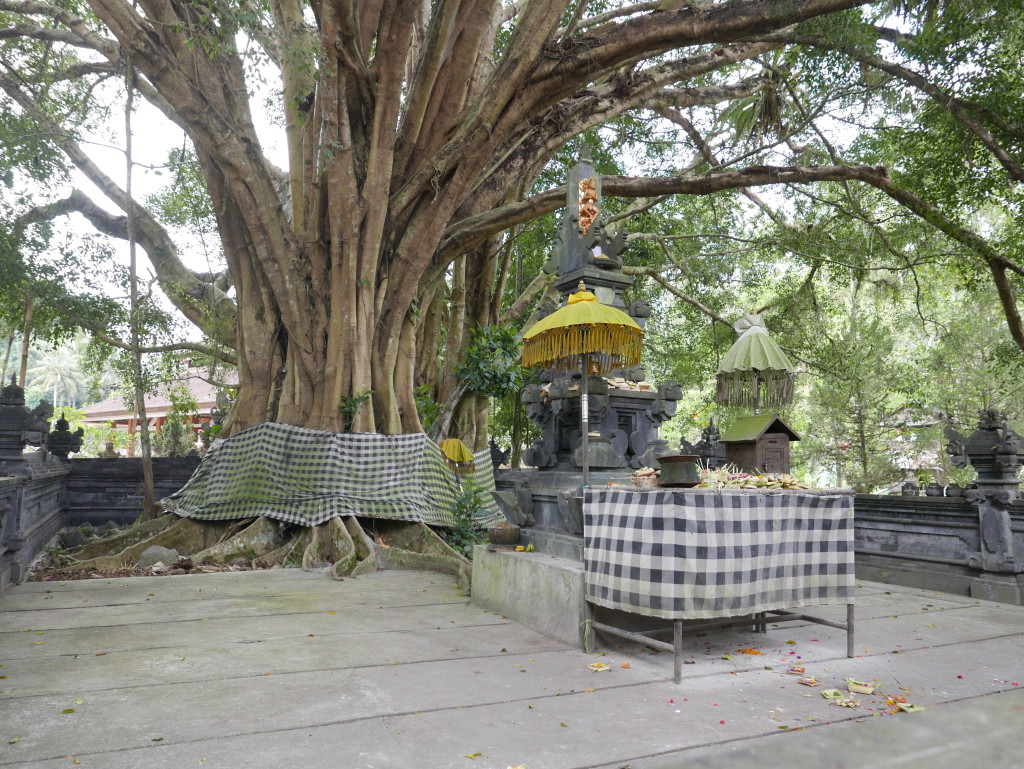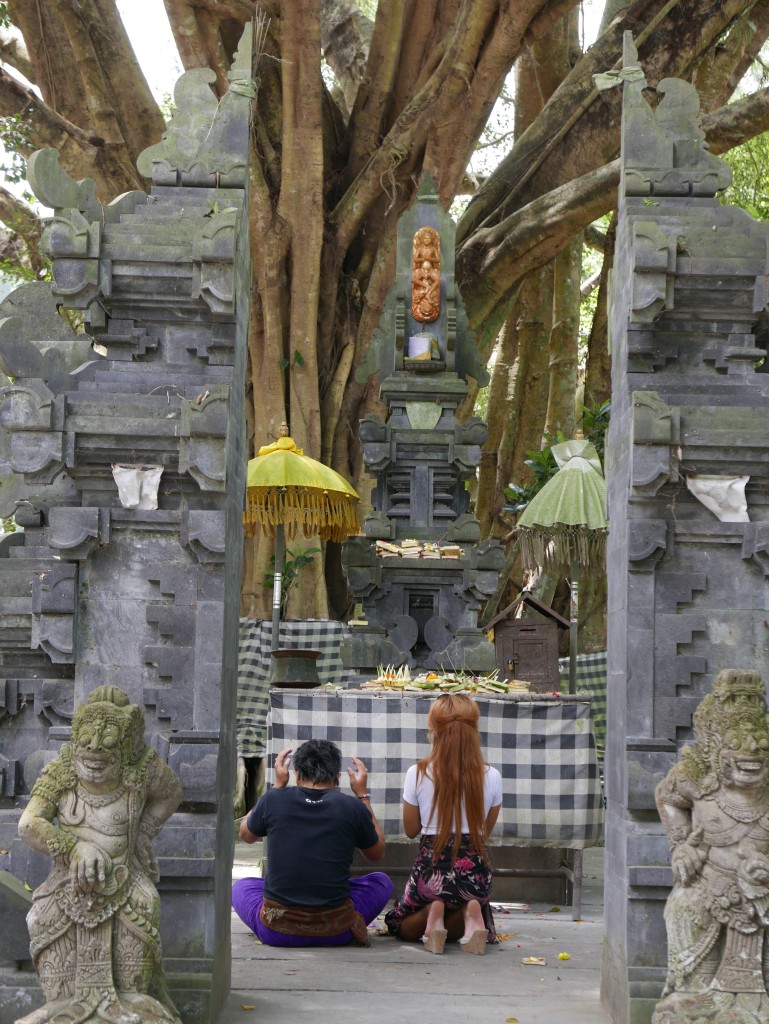 The main temple complex was stunning with large pools fed from an underground holy spring.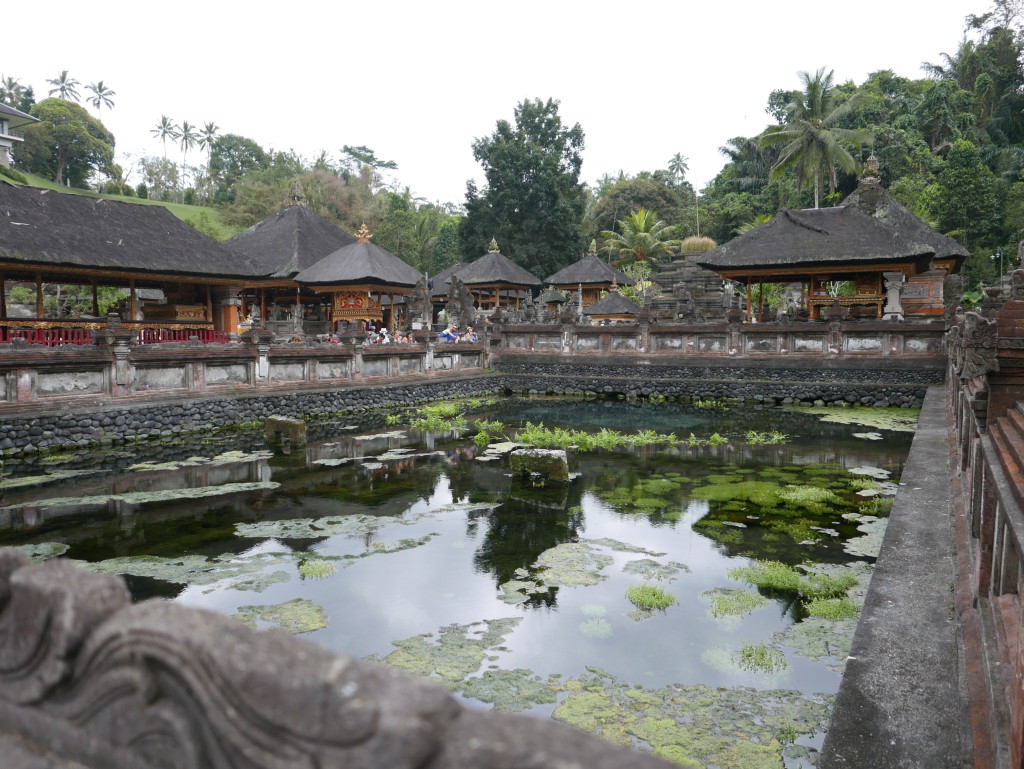 It was great to stand by side the pool pictured below….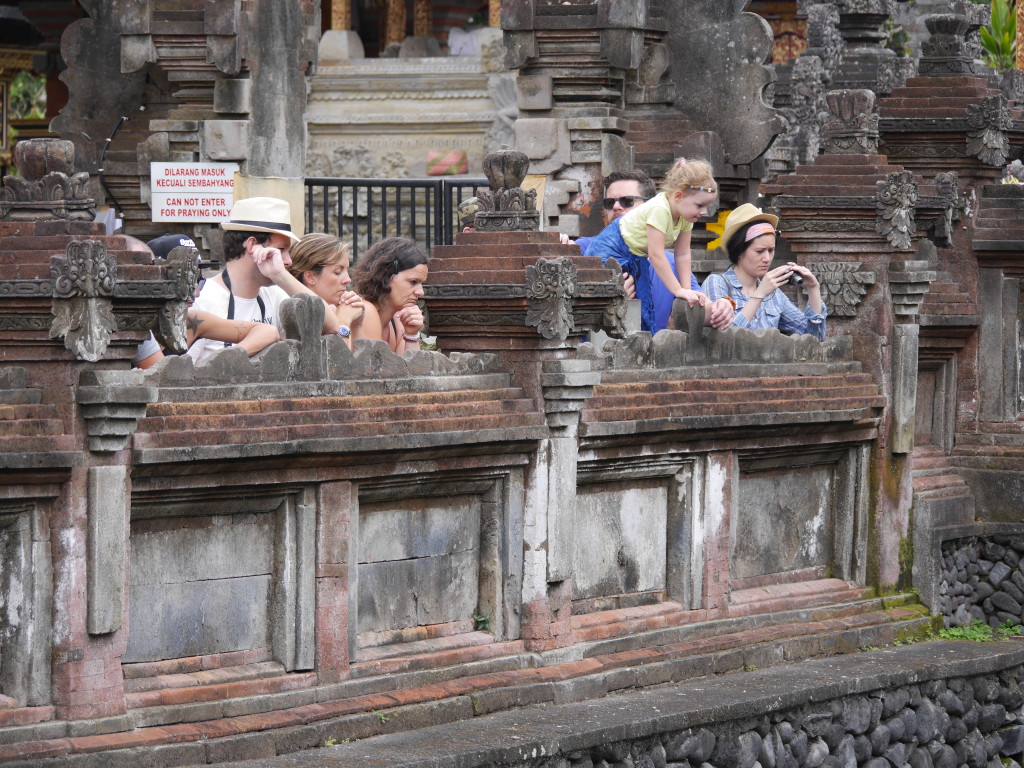 and watch the water well up through the ground… (see below).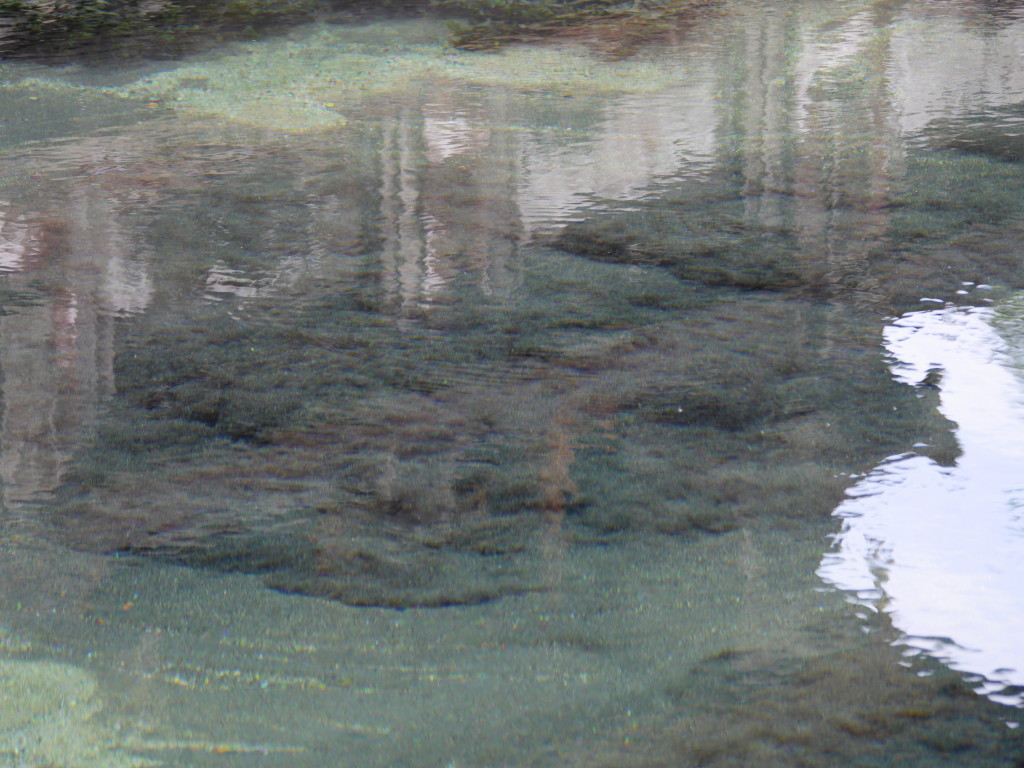 The waters from these pools feds in to the main bathing pools of the complex.
FourSquare: Pura Tirta Empul (Tirta Empul Temple)
If you have enjoyed this article then please feel free to share it using the buttons below.